With the weather looking beauty this Summer you'll want to make the most of your garden long into the evening – and what better way to do that than with some garden lighting ideas. I want to share my garden lighting tips and tricks for you to try at home.
Items kindly gifted by Lights 4 Fun
Nothing says summer like a relaxing evening spent on a cosy, outdoor patio with a cold drink in hand. But the perfect outdoor space isn't complete without the right garden lighting to show off your personal style and add some more personality to your space.
Garden lighting has come on leaps and bounds with solar power options, highlighters and twinkling fairy lights – all that will give your outdoor space ambience and a little bit of sparkle. They key is knowing how to add them to your space to make the most impact. That is what I'm sharing today.
Your new backyard oasis awaits!
Styling Your Garden Lighting
Think of your outdoor garden lighting as you would of lighting inside your home. You'll need to lights above to give you the feeling of a pendant light in a living room. And task lighting as you would in a kitchen. Plus feature lighting as you would have table lights. And mood lighting for certain corners of your garden. This is what I did below.
1. Festoon lighting
Attached from the side of my house to my pergola are two strings of festoon lights. These one are from Rex London which are plugged into my external plug socket. Clip your lights to wire and hold in place with hooks that are suitable for outdoor weather. I went for plug in ones as they have a stronger glow. If you don't have an outdoor plug go for solar ones instead but they won't be as bright.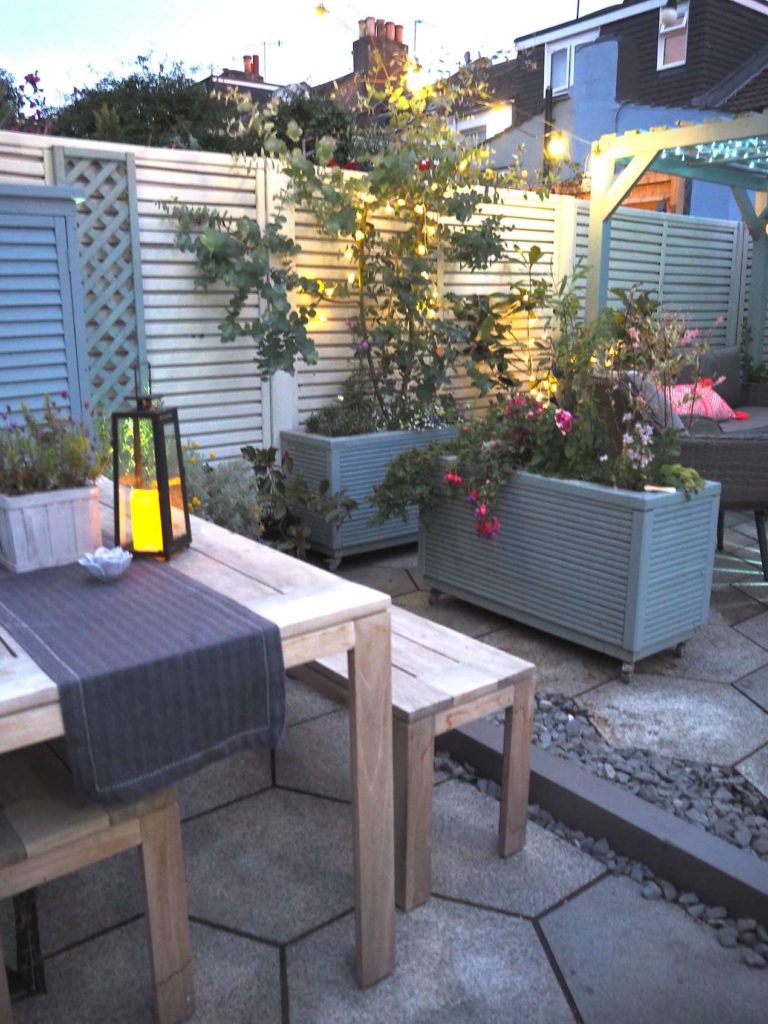 2. Uplighter Garden lights
Draw attention to areas of your garden like your climbing plants and trellis with uplights. The two I picked come as a pair and then stak into my painted plant pots to draw attention to my climbing plants and cotton lavender. These are solar powered but with a white bulb for a cleaner look.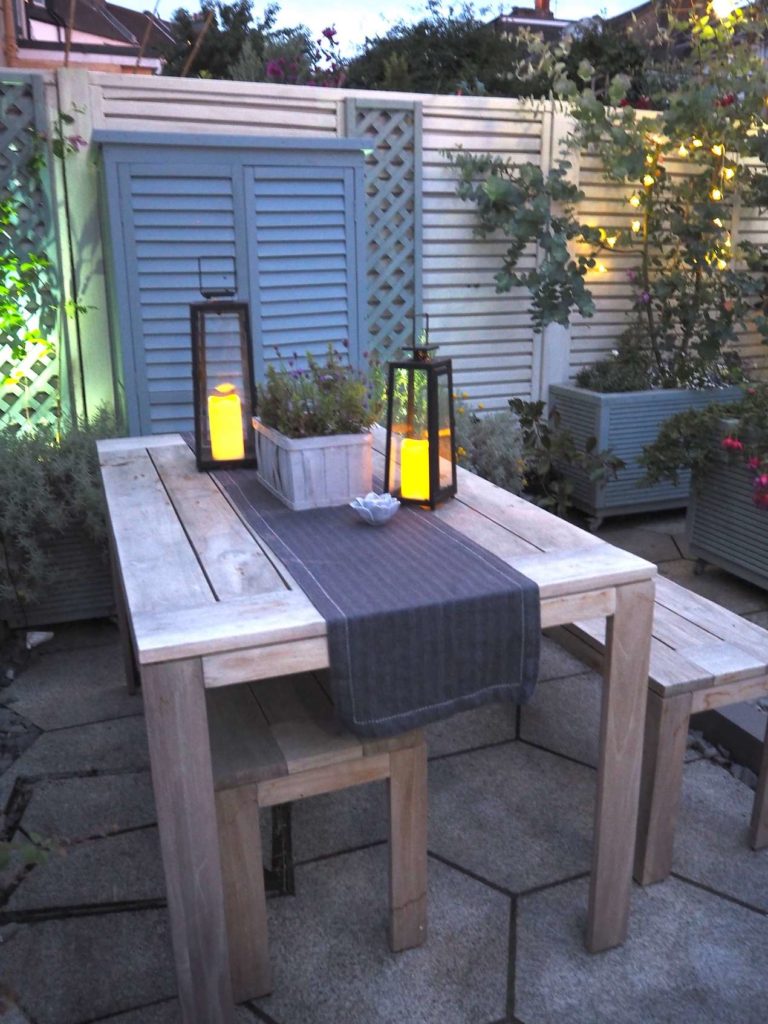 3. Net Lights
For a cosy look under my pergola, I strung up two sets of mini fairy lights across the 'roof'. These have different settings so they can glow, twinkle or pulse depending on what atmosphere I want to create. I love these for when I'm drinking wine and watching the sunset go down over the roof tops. These have a clear cable so you can see them during daylight hours.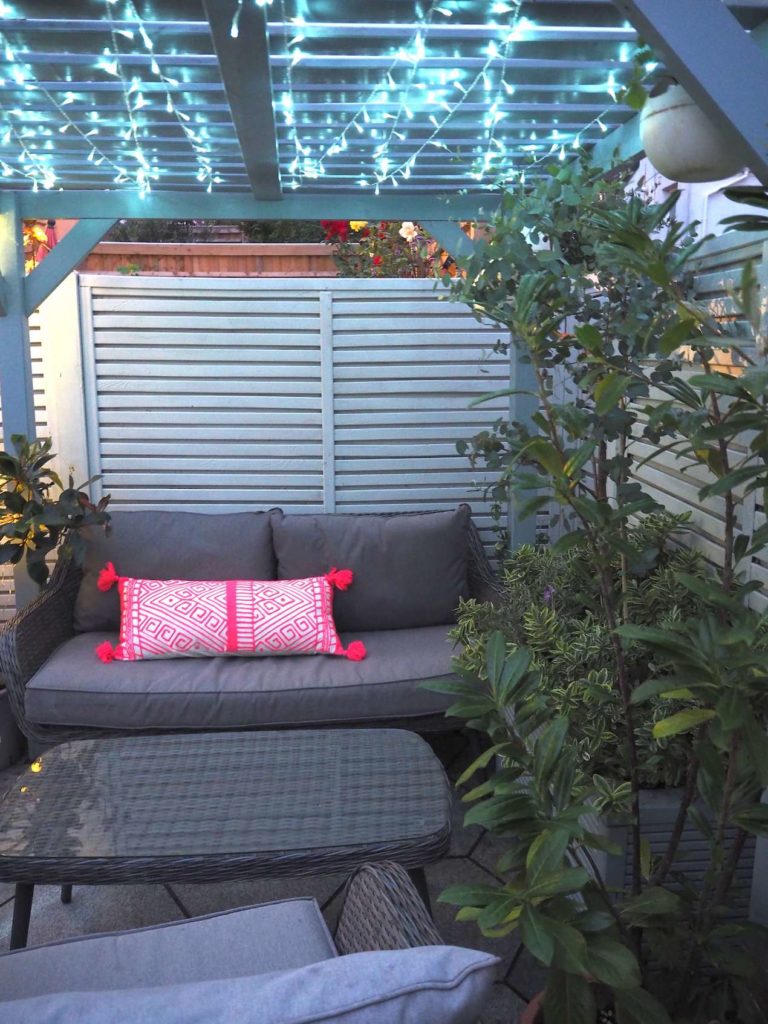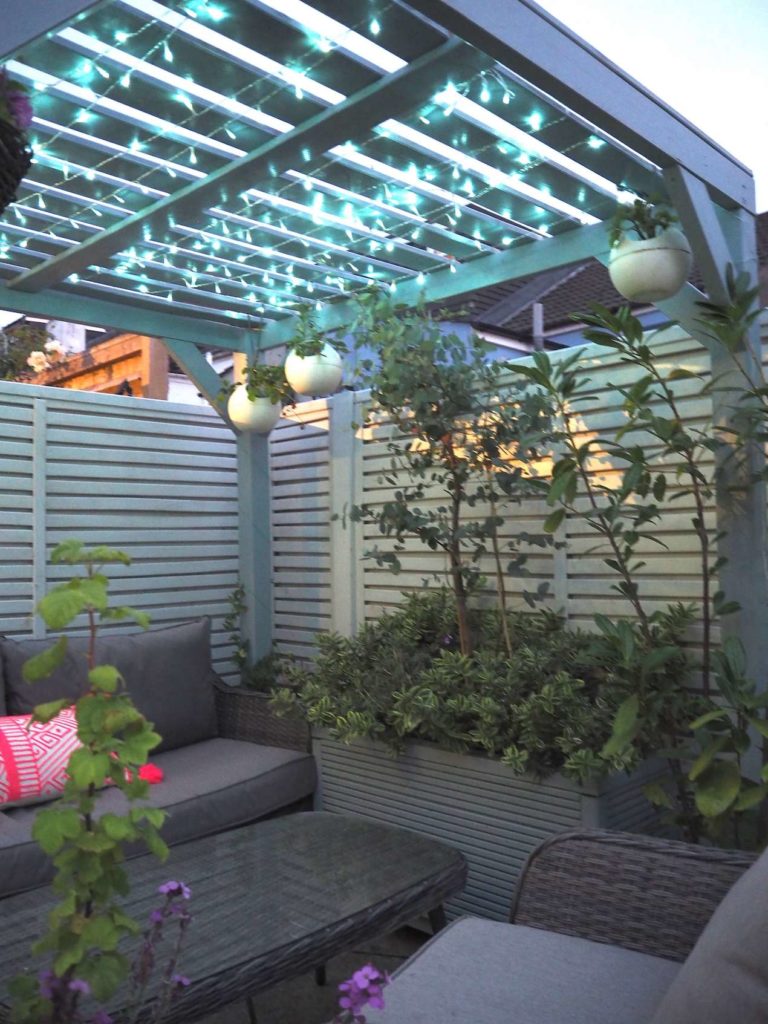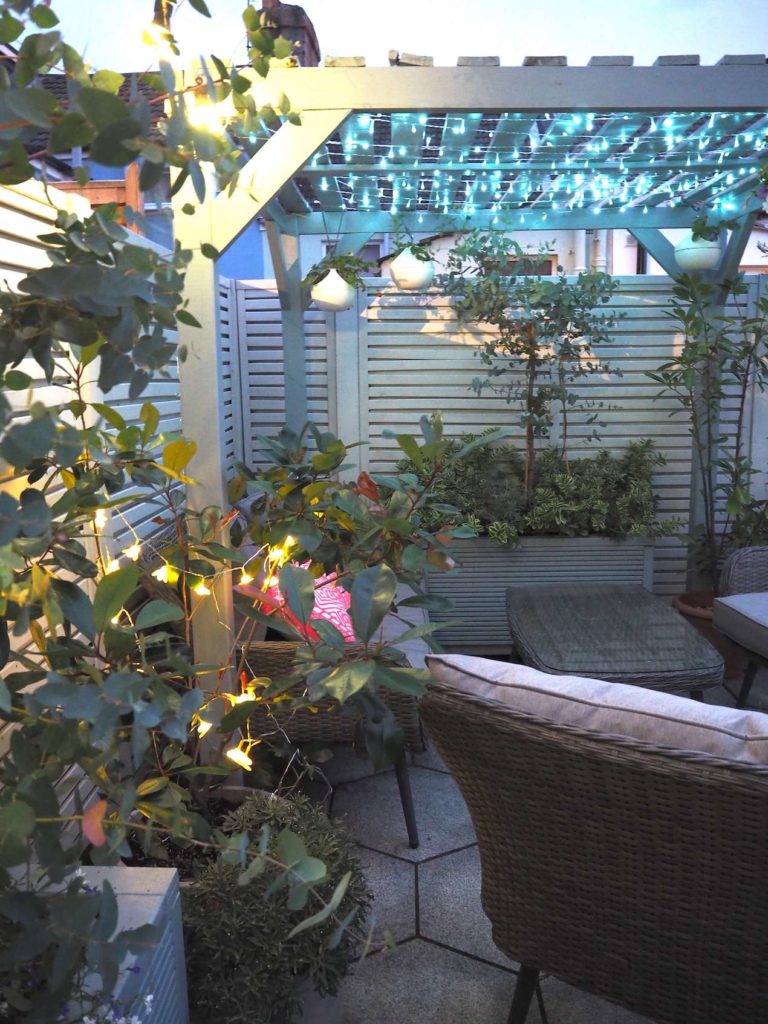 4. Cute Feature Fairy Lights
I've keen to break up my fencing with bushes and trees. They look so pretty when filled with lights – these ones are shaped like bees which I thought was a cute idea as I'm trying to grow a garden that pollinators love. Again these are solar powered but are a warmer light. I went for a different type of bulb to add warmth to my patio area.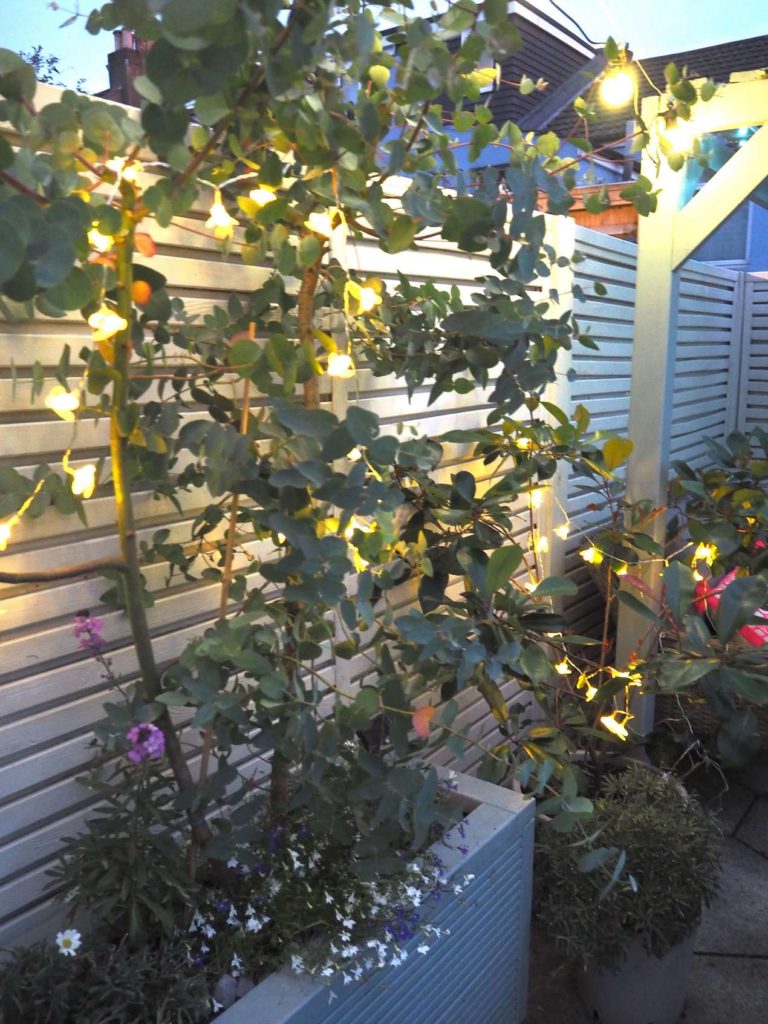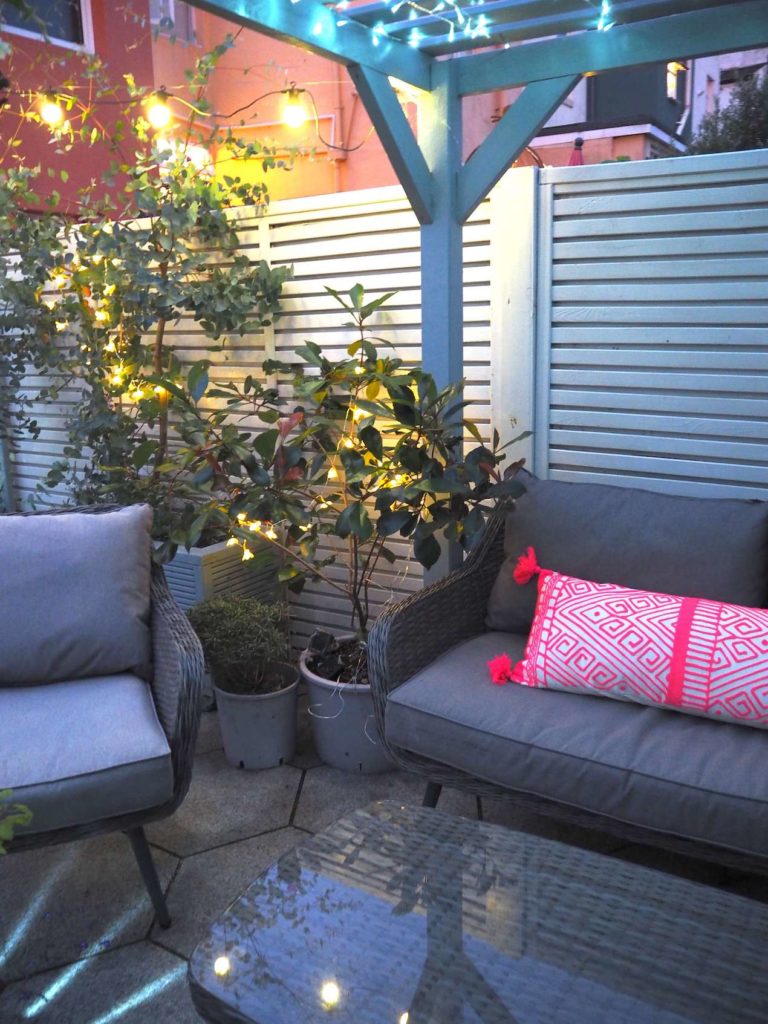 5. Magic Mushroom Lights
These have to be my favourite lights – shaped like little mushrooms which I have dotted along my country-style flower borders. They also have different settings where they slowly glow from off to bright which make this area of my garden look like a fairy forest.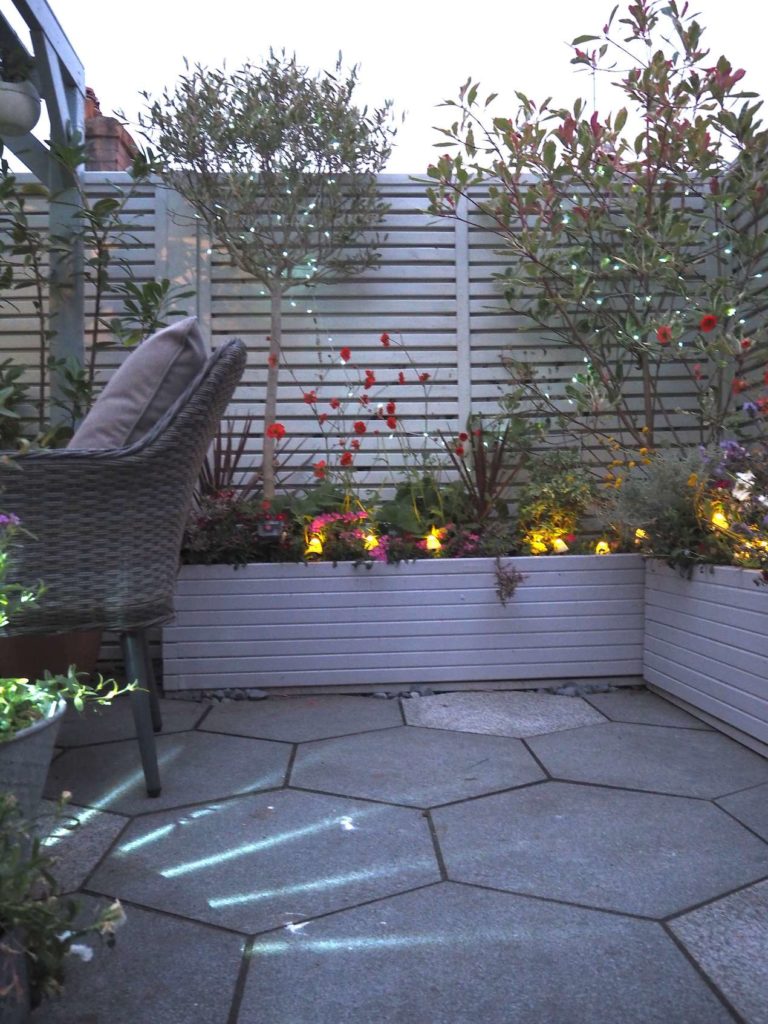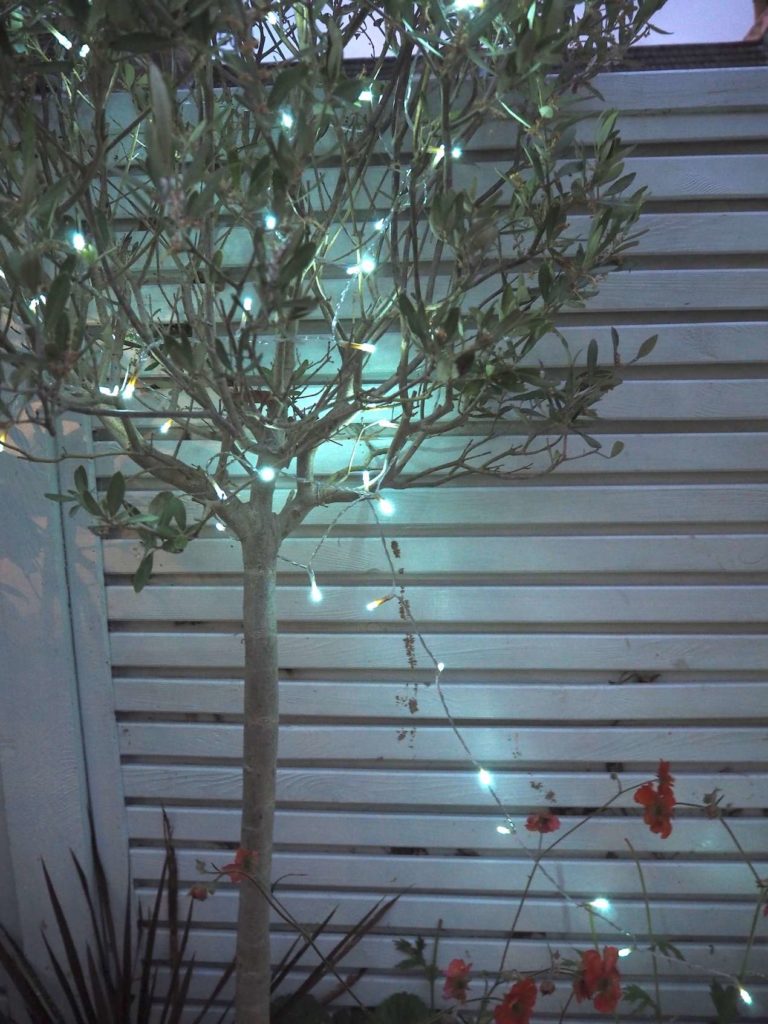 6. Stake Spotlights
To draw attention to key planters, I dotted around these stake spotlights. They come in a pack of three which makes them great value if your budget is tight. They cast a very pretty fractured light onto my paving and they are eco-friendly too being solar powered. I tend to move mine around too as my flowers bloom during the summer.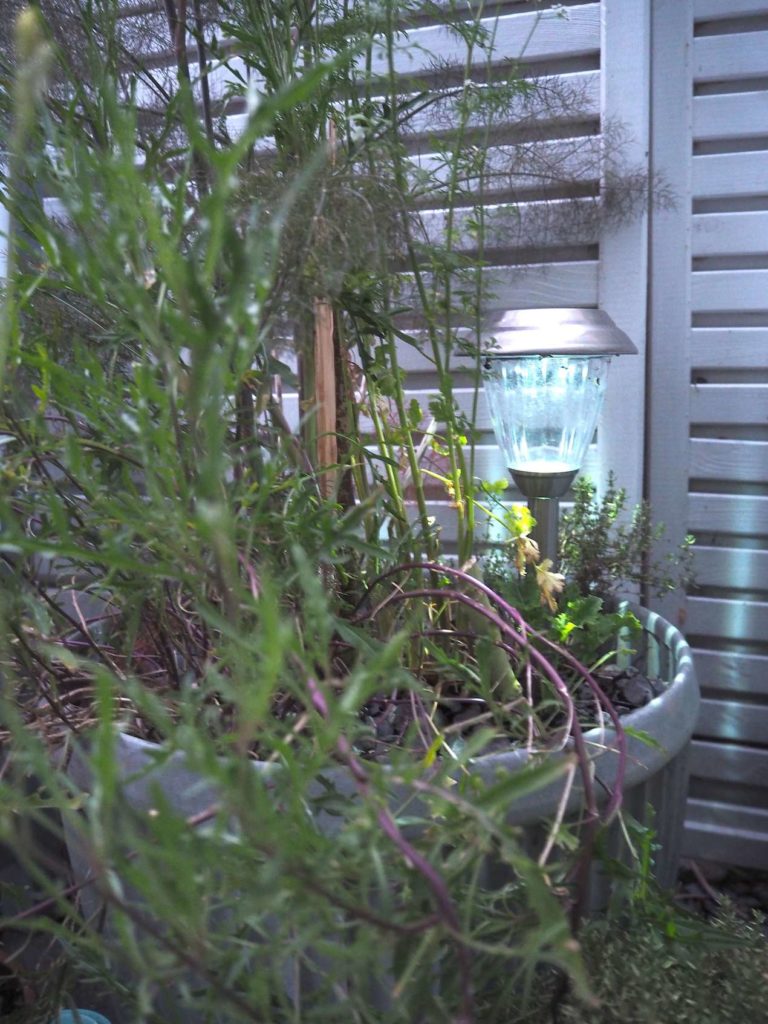 7. Statement Lanterns
These Porto lanterns are just lovely, aren't they? They are great places on a dining table if you are planning an outdoor meal, or like me you can pop them among you plants. They look good turned off during the day. Mix the sizes and heights down your table top. They come in large and medium sizes.
These lanterns are again easy to move around your garden or even inside during the winter months.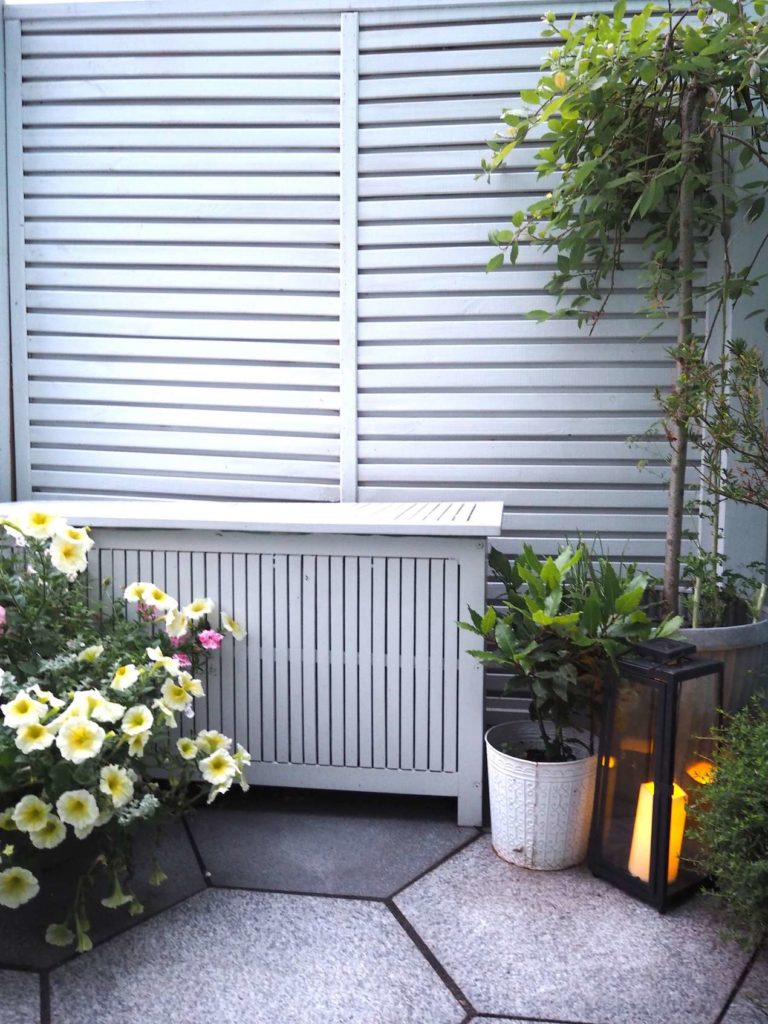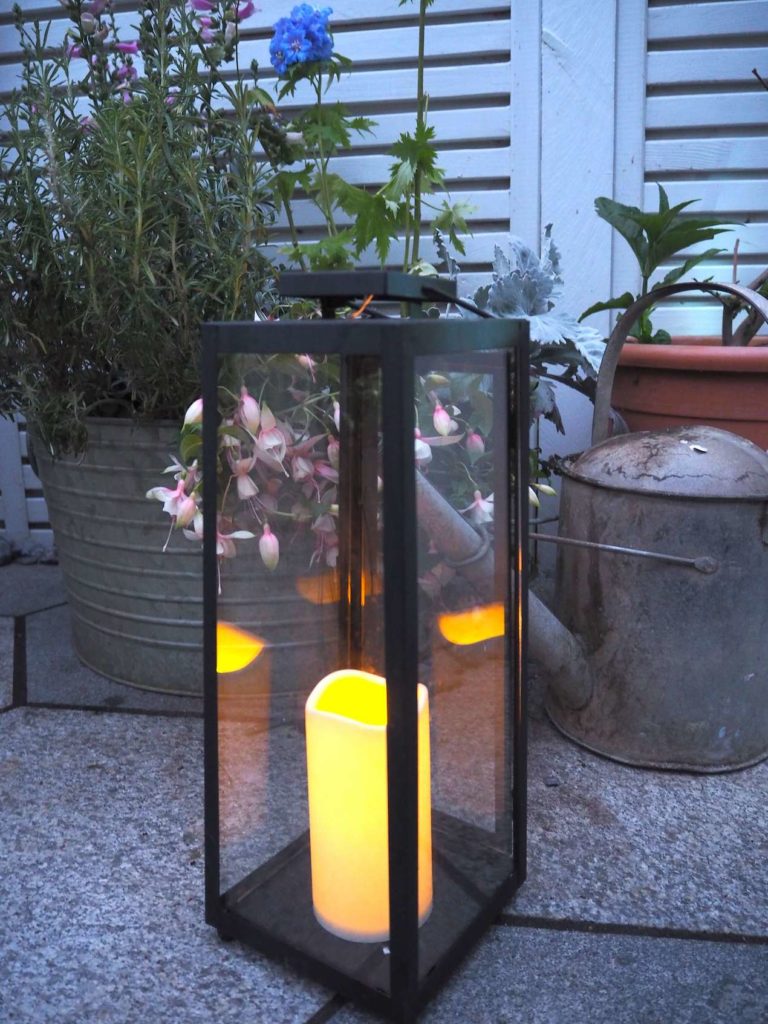 8. Wall Lights
These were totally inspired by seeing the garden of Lust Living who has these on all her fences on her beautiful outdoor garden. These ones have two light settings – bright and then a more ambient glow (which is what I have them set on right now). They are great for lighting up the path into my garden and I have them by my bench which is where I tend to sit most in my garden.
I'm going to add more of these over time for sure.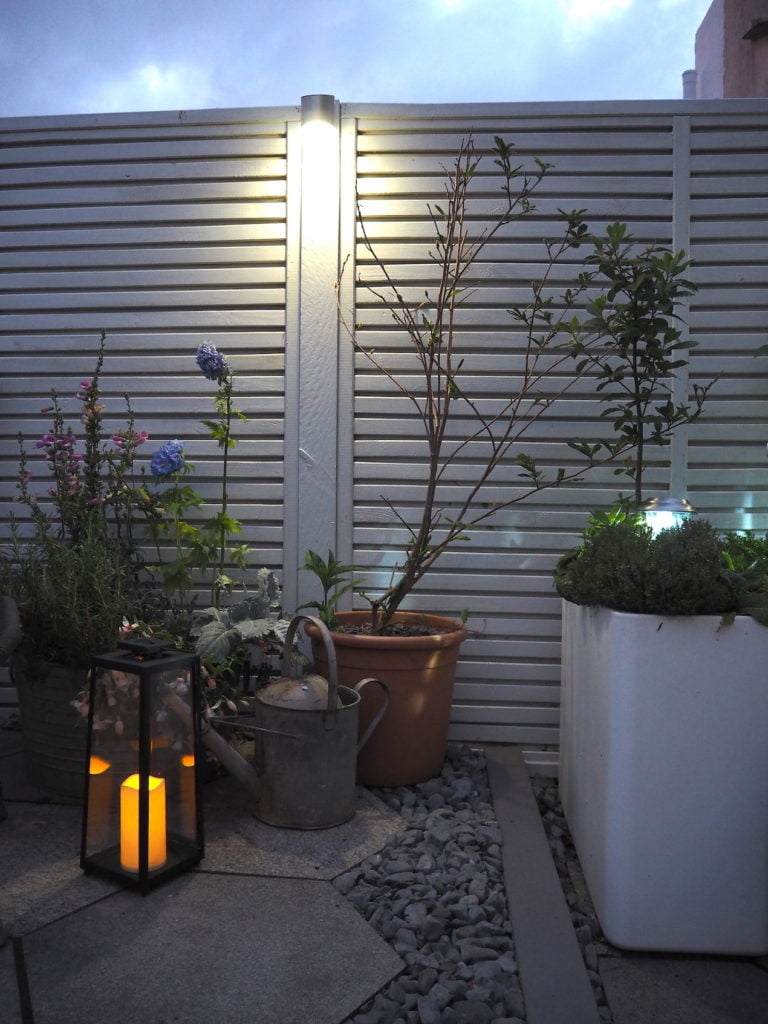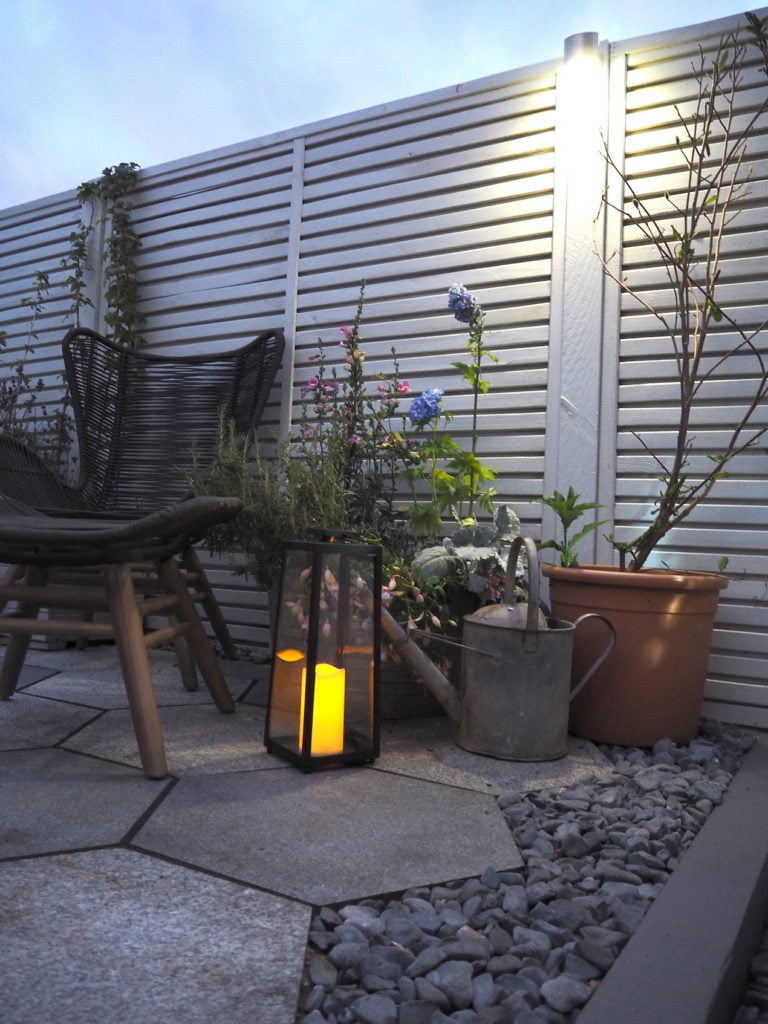 Try These 8 Pretty Garden Lighting Styling Ideas
There you are – there is my 8 ideas for your garden lighting. I hope you enjoy them in your garden as much as me. You'll be enjoying Summer in your garden for longer!
If you are looking for more garden inspo, I have a very popular Pinterest board that focuses on outdoor garden room which you can see here.
Oh, and can I ask you a favour please? If you have liked this post, can you please drop me a vote HERE. My blog has been nominated for Best Lifestyle Blog and it would mean the world to me to be shortlisted. Deadline is the 11th September 2019. Thank you!
You May Also Like
Outdoor Furniture For Small Gardens
How To Make The Most Of Outdoor Living