Styling your home ready for the colder months is a necessity in this freezing cold country! That's why Autumn is the perfect time to switch up your decor for a cosy and inviting look. Plus it is fun to do, isn't it? Try my Autumn style updates at home – they are perfect to refresh your homestyle in an instant. Ring the changes in your home.
Main Image | Nordic House
With the start of every new season, there's an emphasis on change. Autumn is no exception. We can justify treating ourselves to new clothes. Different food swapping salads for soup. And of course, an updated decor.
This doesn't mean you have to decorate your home from top-to-bottom. Or chuck anything away and start again. This is about adding making a few Autumn style updates, which is all your home may need.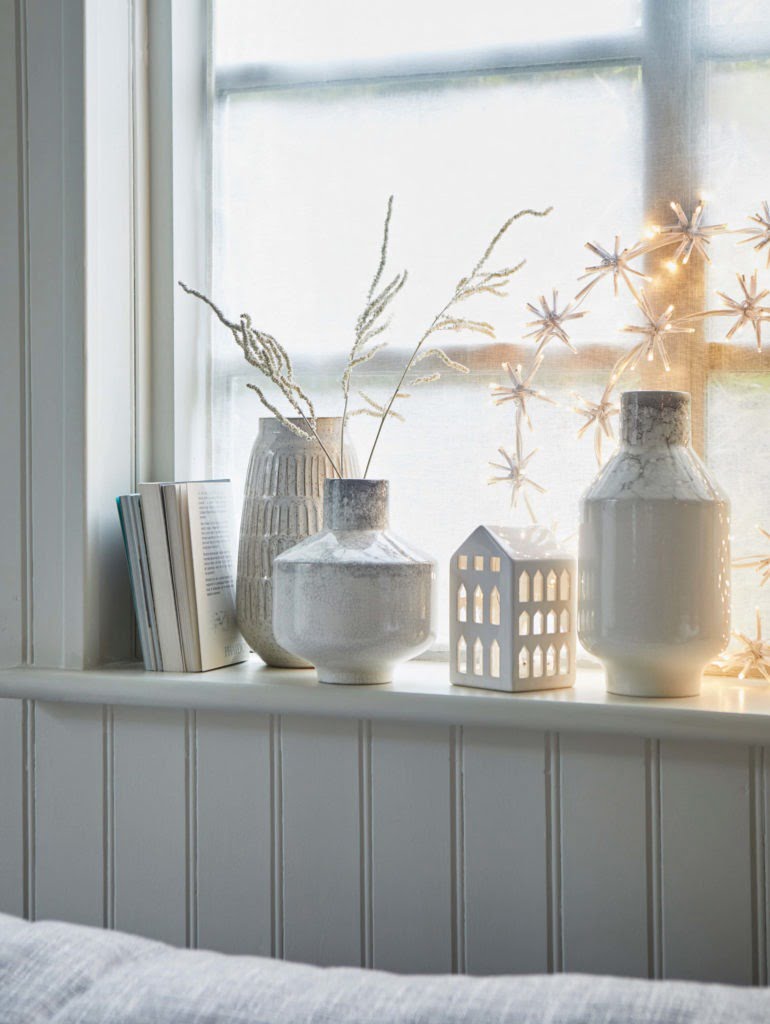 ** Collaborative Post With Flooring Superstore **
Autumn Style Updates – 5 decor swaps that will work in YOUR home
Now I'm spending more and more time at home, I've got itchy decorating feet. I can't face a whole makeover of my home but I'm thinking about giving my living room a much needed facelift. To make it feel new again, I'm updating my sofa covers, investing in a padded footstool and I'm potentially new flooring too.
I'm not planning a whole decoration project – no thank you! Just a few easy swaps to make home feel more autumn-inspired. This is what I wanted to share with you today in this post.
These are my tried and tested 5 Autumn style updates that will transform your home into an oh-so-inviting space. Let's get cosy!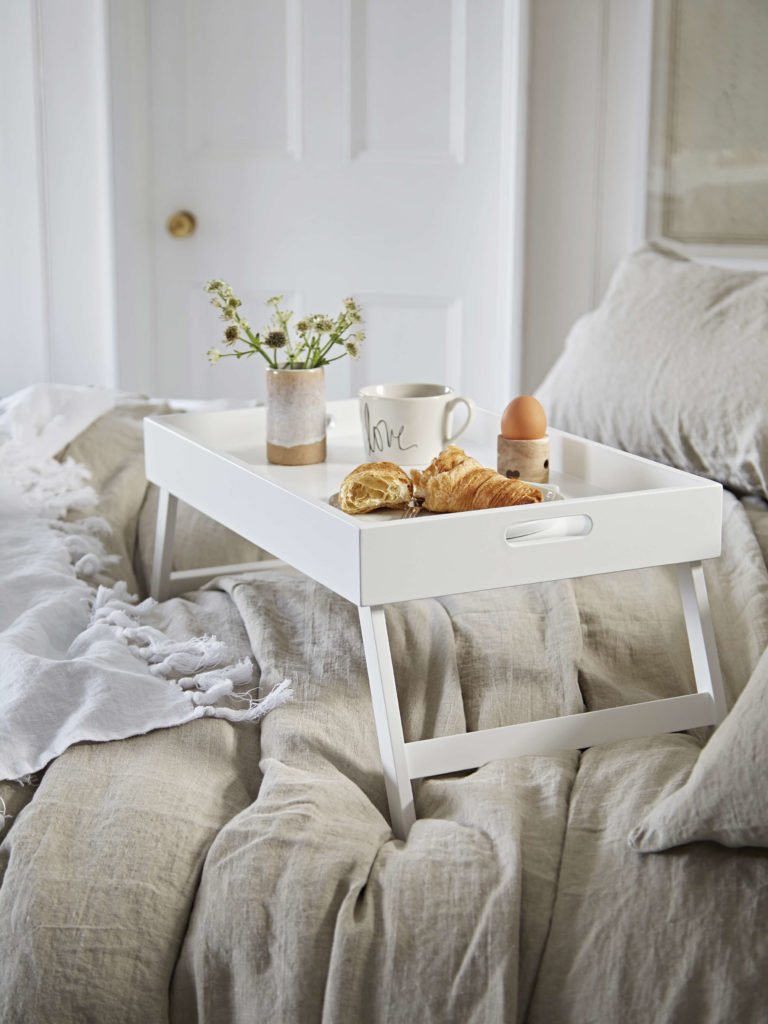 1. Add texture and warmth
This one's a no-brainer! Put away your lighter throws and swop them in for heavier knits, cosy sheepskins and woollen blankets that you can snuggle into when you're enjoying your next Netflix-binge.
Warmer textures can make all of the difference to a space. Why not try adding a few more cushions in richer colours will add a vibrant lift to your living or bedroom room? Think about your table top – mealtimes need a linen tablecloth and napkins in rusty tones.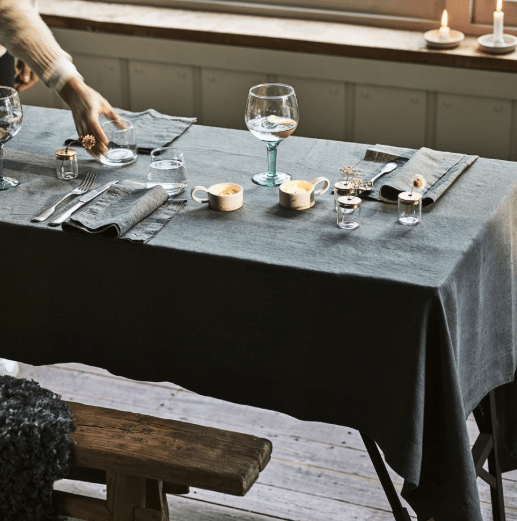 Stash spare throws in a wicker baskets or over an armchairs so that you never have cold feet again. If you want to go all out, you can copy me – and treat yourself to the fluffiest sheepskin slippers EVER.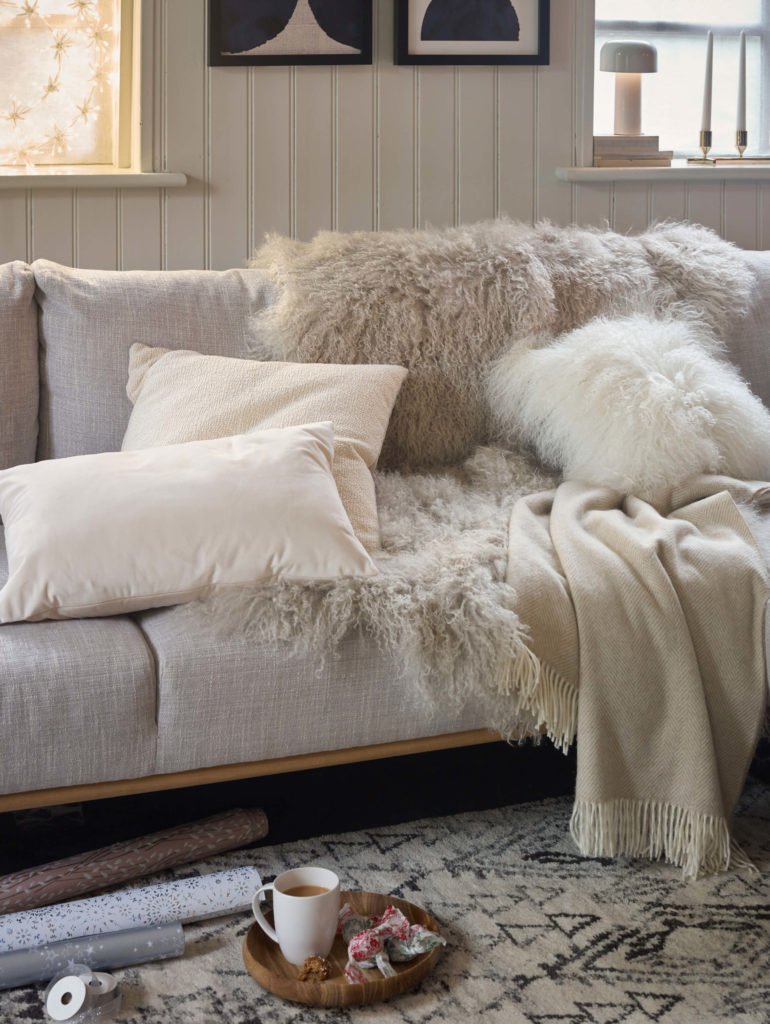 2. Hang heavier curtains at the windows
Curtains are excellent insulators and there is nothing quite like drawing the curtains against the gloom. You could sew insulation to your existing curtains so they will keep in the heat. Layer up with black out blinds so that your home is cost all through winter.
Interested to know what the biggest curtain trends are for Autumn/Winter 2019? Then click HERE and read my window trends post.
I've also linked to my shutters post at the bottom of this post too. Shutters are great for filtering in winter daylight into a home when every drop of sunshine is precious.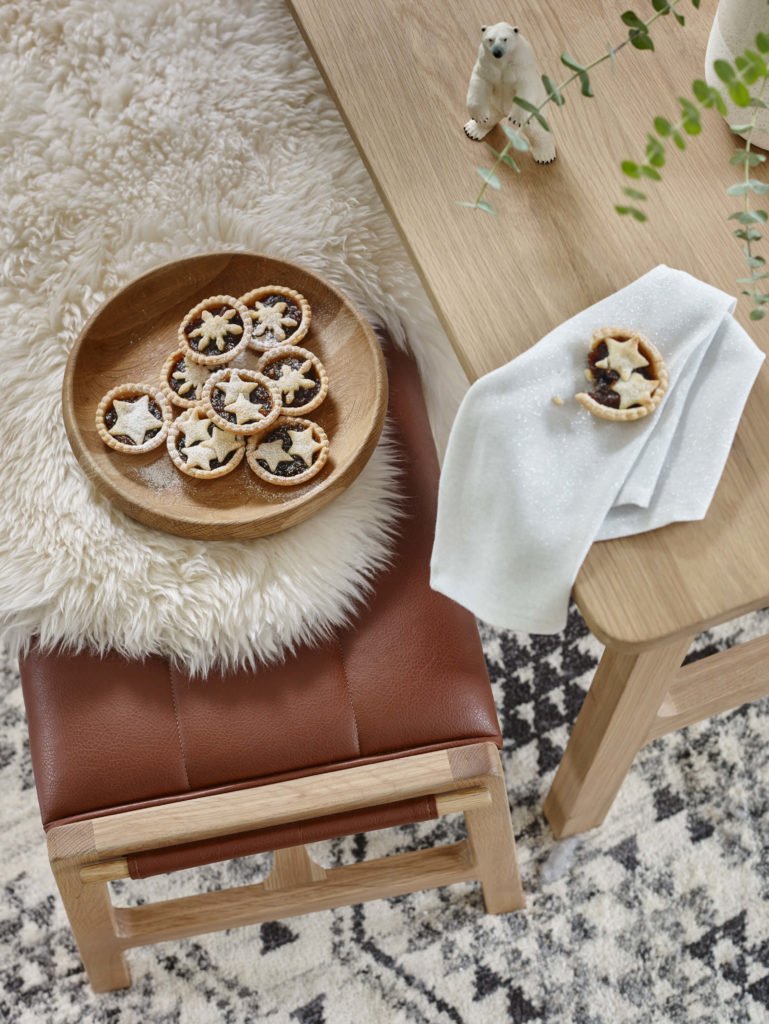 3. Treat your home to cosy carpet
Much as we all love the beauty of wood, the practicality of tiles and the feel of smooth concrete beneath our feet, there are times when only carpet will do!
Before you buy, do your research into the most suitable carpet for the different areas in your home. In my own home, I went for a busy patterned carpet on my landing as it is a high traffic area and I knew a pattern would hide any marks. In my bedroom, I went for a deep pile to give the room a luxe look.
Here's my favourite patterned carpets from Flooring Superstore for your home this Autumn:
Carpet still has the edge when it comes to comfort and luxury.  And nowhere more than in bedrooms. There's just something about your toes wriggling in a deep pile first thing in the morning and last thing at night. Carpet is a great insulator against cold too, and keeps a whole room warm.  Nothing looks quite as cosy and inviting IMHO.
Stuck on what to go for? Buying carpet online makes total sense then as you can order samples to see if the colour and suitability works in your home.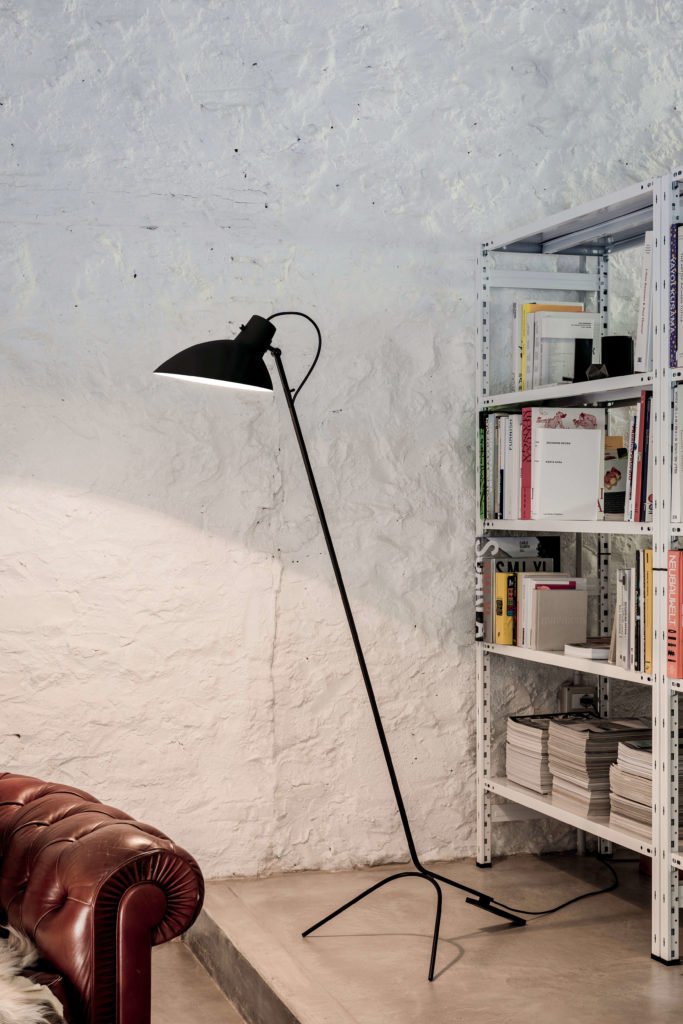 4. Light it up
Make sure dark corners of your home are well lit with well positioned table lamps. Nothing quite warms up a room like a nice pool of lamp light. Make sure that they are at the right height for when you are sitting down for reading the newspaper on a lazy Sunday.
Avoid using large overhead central lights at night as they can be very unflattering and harsh on the eyes when it is dark outside. Instead dot around table lights and standard lamps to brighten up your home and create an intimate atmosphere. I fill my fireplace with candles to fake that real log burning look (well sort of) but the twinkling lights make my living room feel extra special.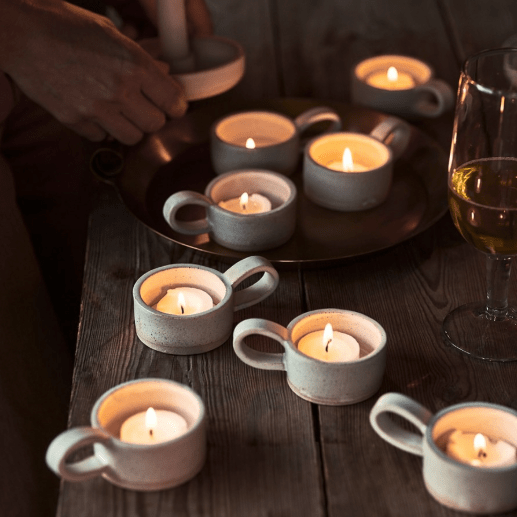 Fairy lights and lanterns are also brilliant this time of year. String up over your windows for sparkle. Or like me, pop battery powered ones into your plants for a little bit of unexpected interest.
Looking for lighting ideas? Look at this post I wrote filled with inspirational pendant, table and wall lights – which I know will get you all excited.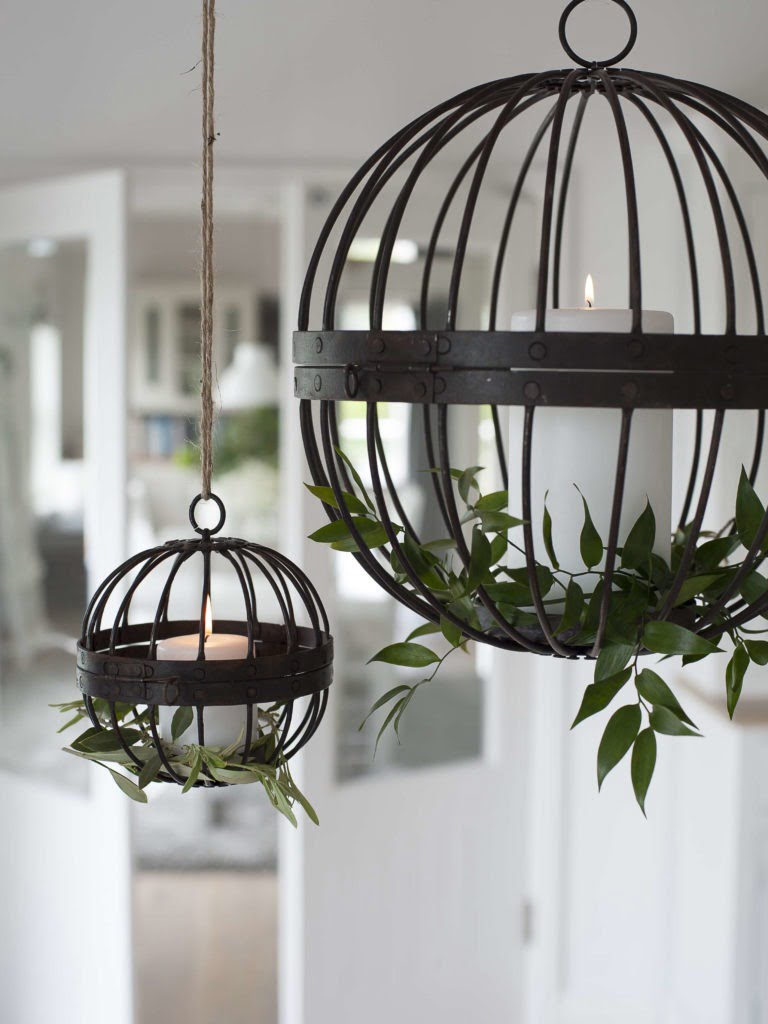 To finish off the look, light a few scented candles in winter scents for an aromatherapy at home. Choose one scented with bergamot, berries, cinnamon, pine or even cloves. These scents will capture the mood of Autumn and set the tone of your home. It's important to engage all of the senses when styling your home.
Shop This Post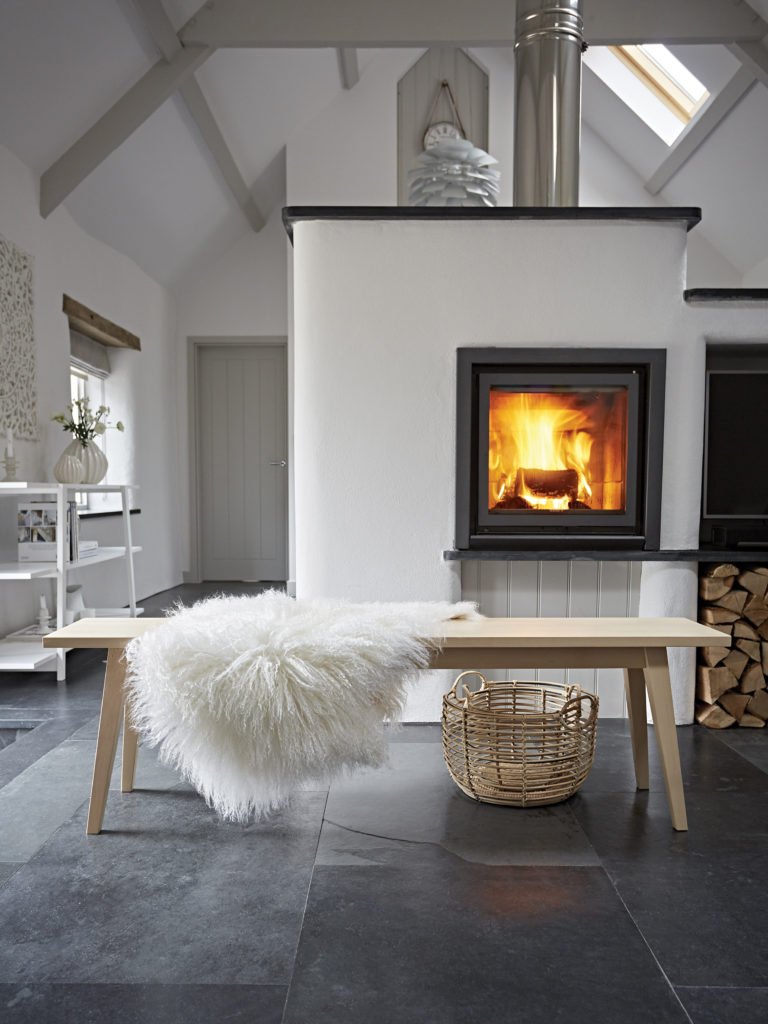 5. Pick up a paint brush
You may not fancy painting every wall in your home this time of year but what about adding a splash of colour in subtle ways. Choose a warm tone paint to create an accent in your existing scheme.
What about painting your ceiling or your dado rail, or adding a bold stripe across a feature wall or even painting your fireplace. Changing the hue seasonally (or even just once a year) will make your space feel totally refreshed and new.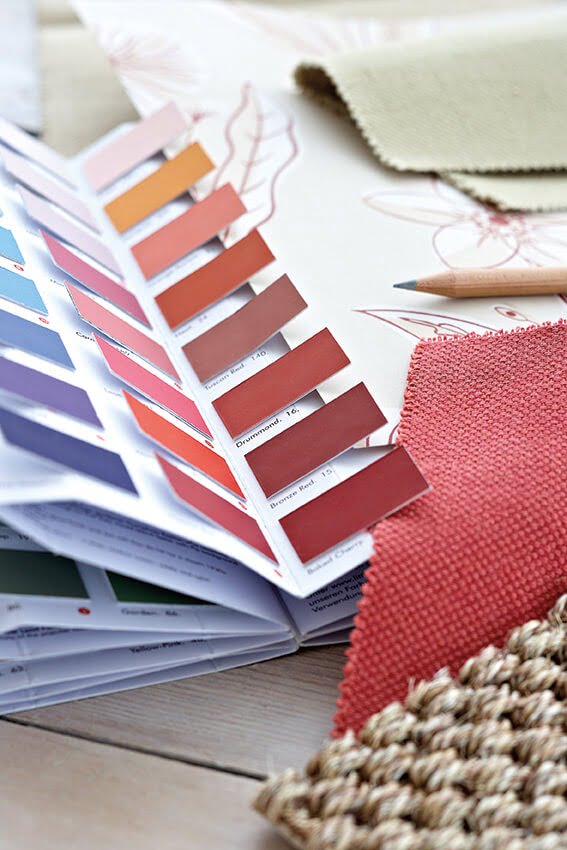 We know that paint trends come and go. If you find the idea of painting your home one of 2019's hottest shades of green, navy or dusty rose not for you, then don't let that stop you from being inspired by the colors of the season. Try adding a warming neutral to your home by painting a key piece of furniture.
Now just sit back and enjoy!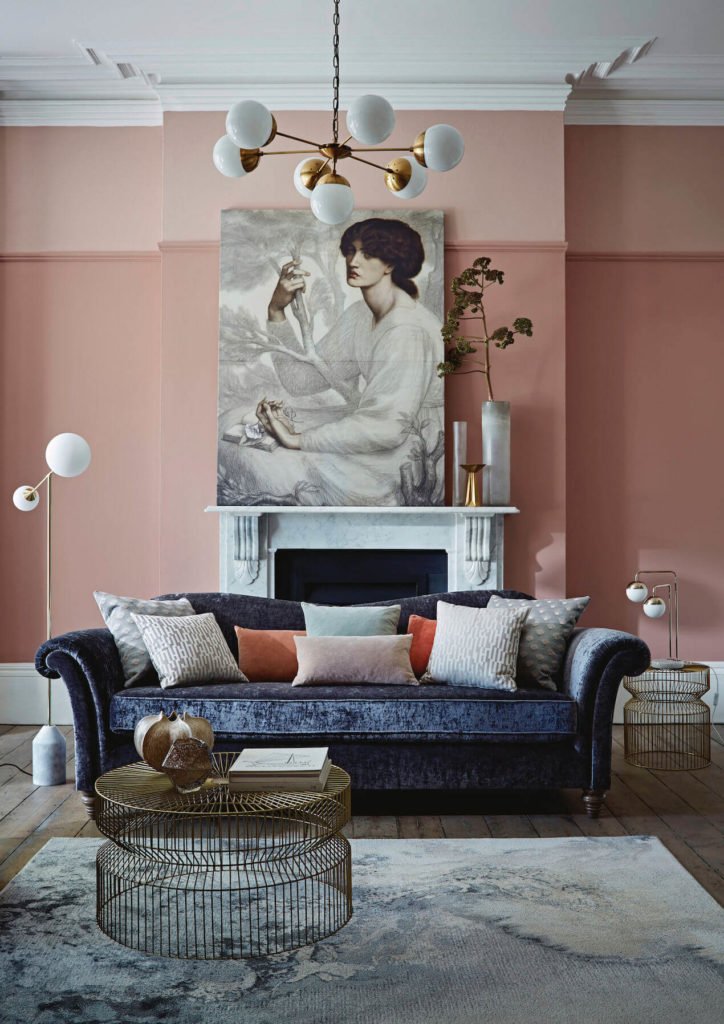 What did you think of my 9 Autumn style update ideas? I would love to know in the comment box below! And don't forget to pin these images to your Pinterest board so you can keep them close to hand for when you want to try out your ideas.
YOU MAY ALSO LIKE
5 NEW PAINT TRENDS WE'RE OBSESSED WITH THIS AUTUMN
MAKE YOUR HOME AUTUMN READY IN 3 EASY STEPS
WHY WE'RE LOVING COLOURFUL SHUTTERS THIS AUTUMN