Have you always wondered what makes a home 'magazine worthy'? Well, you are in luck. Today – I'm sharing my expert tips and tricks on how to get your home into an interiors magazine. Read on – and who knows, it could be your home on the cover of a magazine next month.
Main Image | Sofas & Stuff
PLEASE NOTE:
> I'm only looking for UK properties
> I can only feature finished projects
> Take a look at the check list below before contacting me – thank you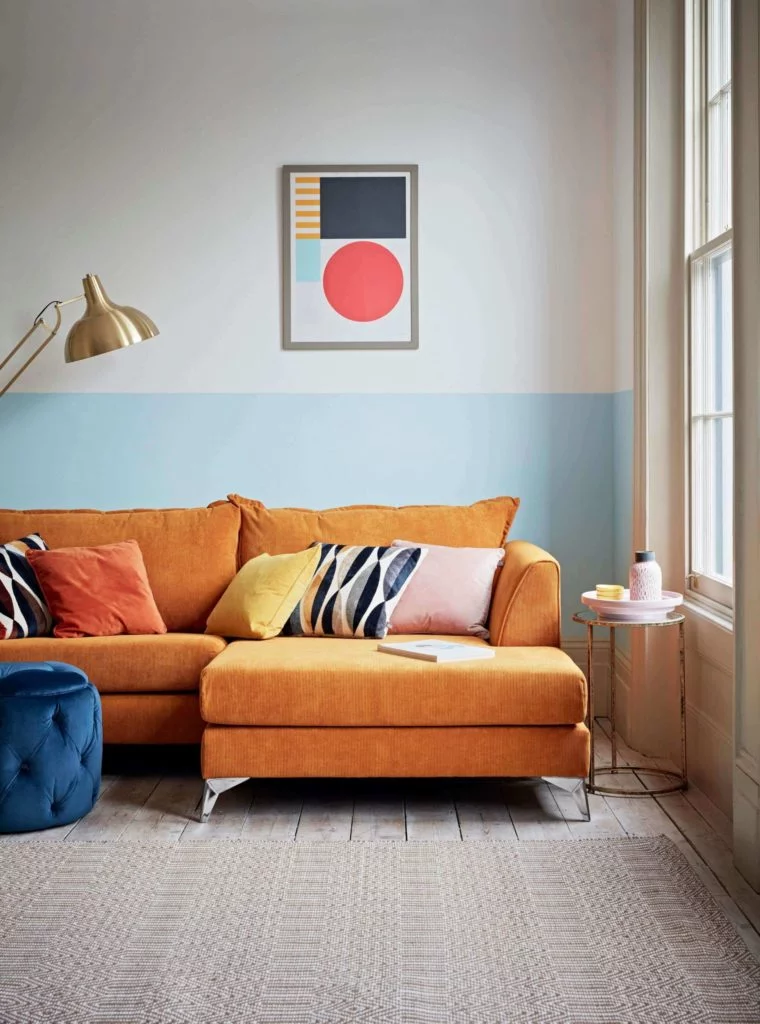 Want To Get Your Home Into An Interiors Magazine? Here's How…
With over 20 years experience working in magazines, I'm a pro when it comes to picking houses for magazine features. I was the style editor for House Beautiful magazine for over 6 years. As a freelancer, I write for titles like Ideal Home, Country Homes & Interiors, Guardian, Good Homes, Real Homes and Your Home (to name a few).
I'm always on the look out for real homes to feature in the pages of interior magazines.
Why do People want to be in an interiors magazines?
Why would you want to get your home into an interiors magazine? Well, there are many reasons. Firstly, it is a lovely reminder of all the hard work you have put into your home -especially if you have done it up on a budget or it is your first renovation project. It's nice to have a visual reminder of your home.
Or if you own a small business – and it might be a really good way to promote your products. Or if you are an a fan of instagram – we can credit your insta handle. Or if you are an interior designer or architects want the press and pr coverage for their work. And it's a fun thing to do – and you get to experience what a shoot it like for a day and chat to a professional stylist too.
There is no payment involved for the homeowner – this is purely a passion project!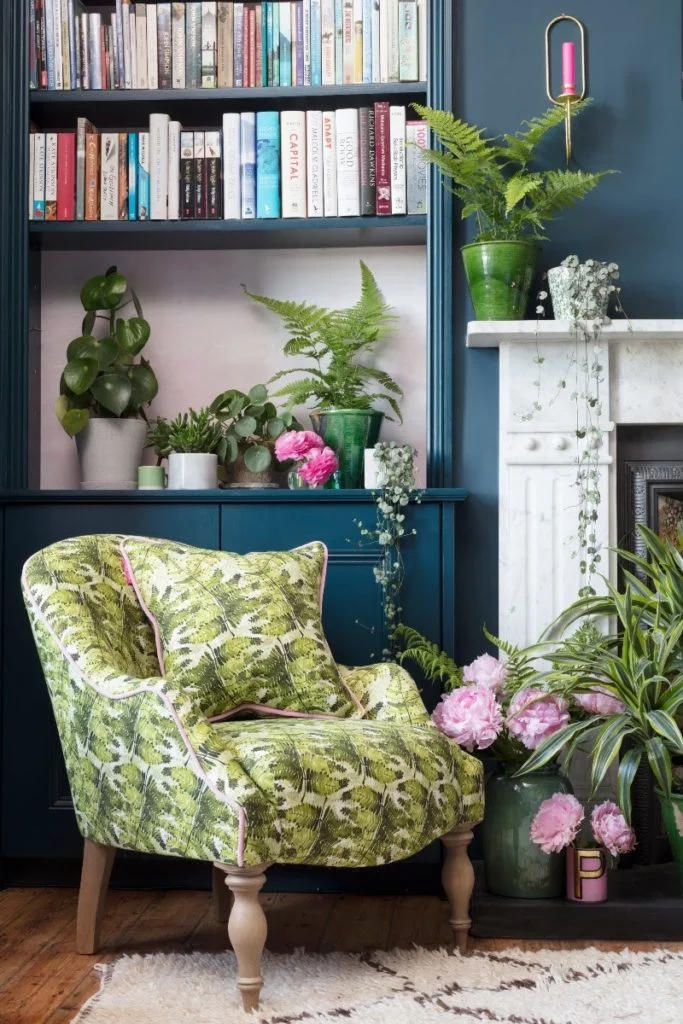 What are magazines looking for in a home?
Your home check list:
A house needs to be filled with inspirational ideas, clever styling tricks, lots of personality and a strong sense of style.
I don't look for mansion or grand houses (family homes work better) and you can live in a flat to get your home featured.
Each magazine has specific idea of what it wants – titles like Homes & Gardens and Country Homes & Interior will want cottages and period properties with a story. While Ideal Home and Good Homes look for clever family spaces. And Home Style and Your Home look for homes filled with colour and lots of DIY ideas.
I only look for UK homes.
I need homes that 100% finished. No blank walls, lots of accessories, artwork, lovely furniture. I'm looking for a house with personality and ideas that magazine readers can try out in their own homes
We look for home that have relaxed, lived-in style
Affordable kitchen and bathroom makeovers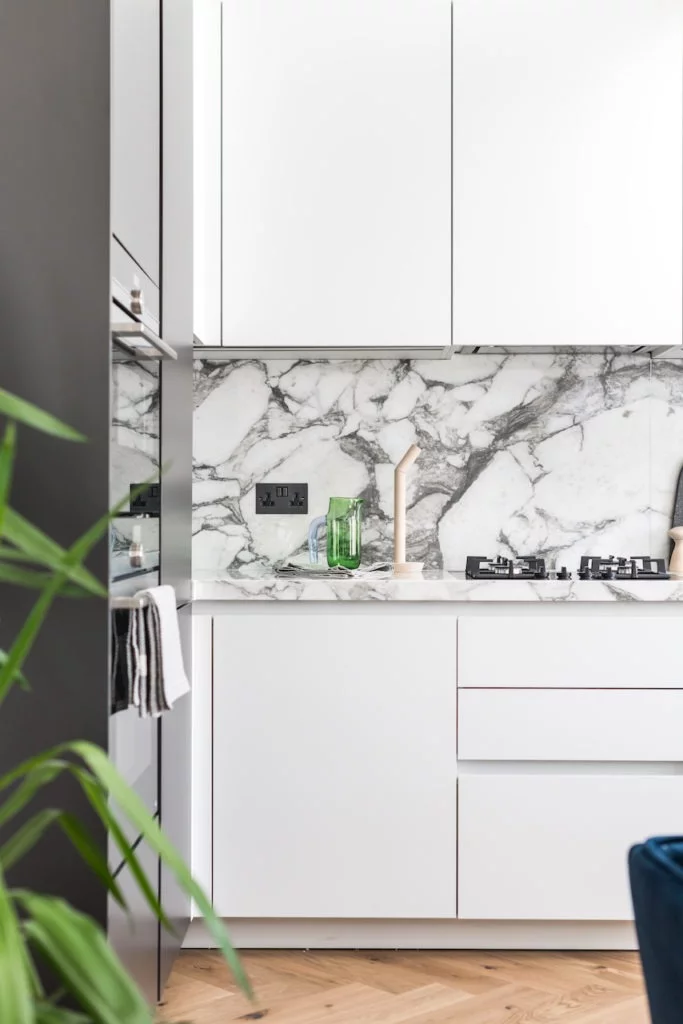 Image | Day True Bathroom & Kitchen Designs
What is a big TURN OF FOR MAGAZINE EDITORS?
It depends but these are some of the items on a the No-No list:
Lots of blank walls
Empty rooms
People wearing inappropriate clothing
The La Redoute rug!
Cookie-cutter style accessories – items that we have seen repeatedly on instagram
Mirrors over fireplaces (sometimes)
TVs are a big no no
Wires, Plugs, Bins
Dirty Tea-towels & un matching towels
Mess under the bed or the sofa
How does a house shoot work?
What usually happens on the day is the stylist will turn up along with a photographer and maybe an assistant (depending how much work needs to be done). We'll have a brief from the magazine about what shots we need to take and we'll also have some props.
The shoot lasts all day – usually from 9am- 5pm. We start first thing in the morning while the light is good – as we'll want to get as many shots as we can during the daylight hours. The team will work around your home, shooting the kitchen, bathroom, living room and two bedrooms – plus any 'linking room' like a hallway or landing.
Do you shoot every room in the house?
We will always need a finished kitchen, bathroom and at least two bedrooms. But your home doesn't have to look perfect. We'll style your space to suit the camera angel. It doesn't have to be picture perfect which is what a lot of people worry about.
A house doens't have to be big, it has ot have lots of unusual ideas like this marble worktop and splashback.
Most magazine would want you as a homeowner to be photographed in your home. I photograph the homeowner in the best room in their house – usually the kitchen or living room.
Can I approach a magazine directly?
Yes you can. BUT the teams on magazines are very small. There may not be someone checking the emails and you may think they are ignoring you but it could be because the team are flat out. Another way is to approach an interior journalist – like me – and ask them to send photos of your home to them and they can chat to ALL the magazines.
Always check the credentials of a freelance interior journalist – check their website and their work to make sure they are the right person to send your home to.
How does an interiors journalist find houses?
I find houses through instagram, twitter, friends of friends. Lots of my work comes through word of mouth as people know about me. Or an editor may commission me.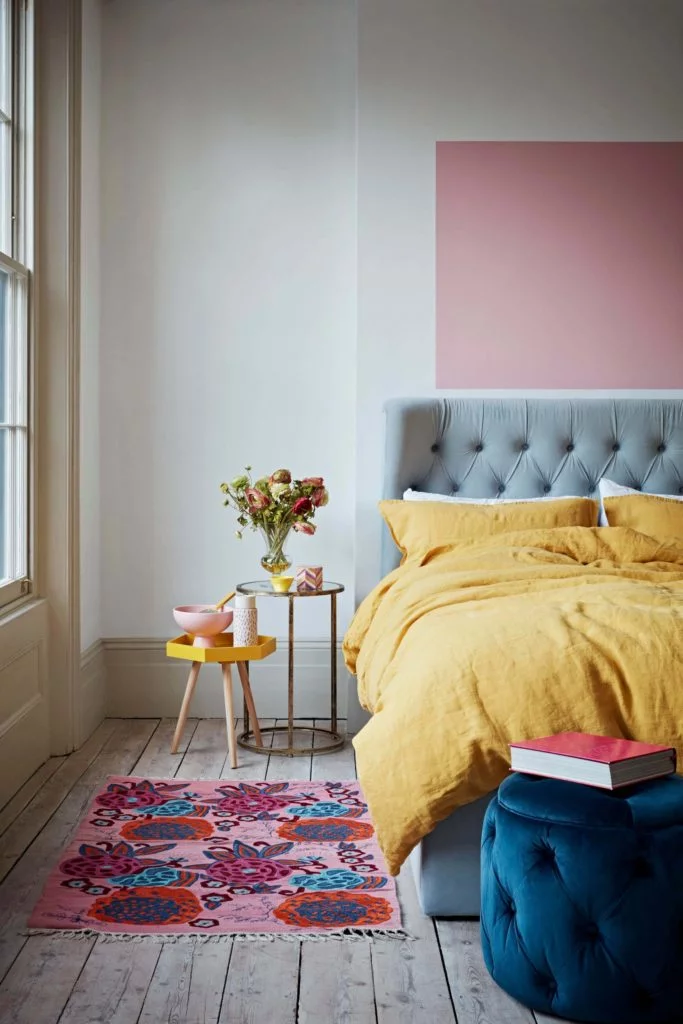 How long does it take for a house to appear in a magazine?
It depends on the seasons and how quickly the magazine want to schedule it in. When I worked at House Beautiful, I would have big yearly schedule with all the makeovers and houses on. I would move houses and makeovers month to month, depending lots of factors – like a shoot gets cancelled or we need todo a bathroom special.
Most magazines shoot at least three months in advance. Christmas houses are usually shot in July. We shoot winter in summer and summer in winter so it can be a challenge to know. If you wan to get your home in an interiors magazine you may have to be prepared to put up a Christmas tree in the summer months.
DO YOU BRING PROPS?
As a stylist, I have a selection of props that I can dip into. Under my bed I have a box of tea towels in all different colours to suit any kitchen! As well as lots of plants, coffee table books and vases. Sometimes I might take a duvet and pillows with me.
I'll always call the home owner and I will check what they have. On a recent shoot, the homeowner said she didn't have matching mugs, so I brought with me some new china and mugs with me as a back up.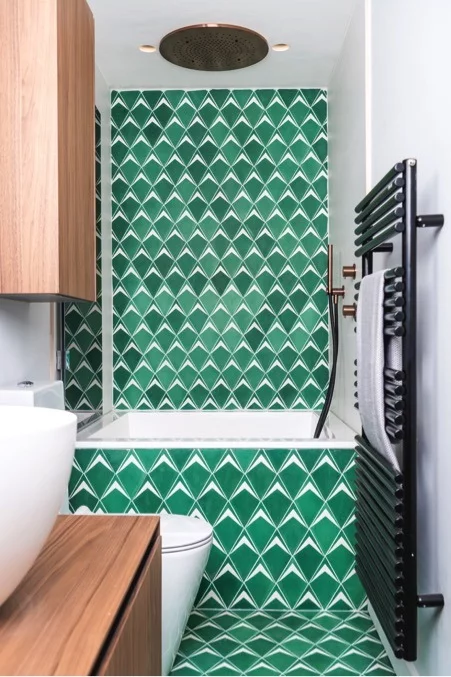 Have you just finished an amazing project – like this bathroom makeover? Then get in touch!
Bathroom | Day True Bathroom & Kitchen Designs
Do you write the articles as well as styling?
Yes, I do. I will interview the homeowner, write up the copy, send it over for copy approval – and then it will be sent to the magazine.
There you go, a little insight into how you can get your home into a magazine
Would like to get your home in an interiors magazine? If so, why not get in touch with me via my contact page. I'd love to see your space. Please note, I'm only looking for UK homes.
You May Also Like
GIVE YOUR HOME A MAKEOVER WITHOUT DECORATING IN 4 EASY STEPS
5 DECORATING IDEAS FOR A LUXE LOOK FOR LESS
YOU'LL LOVE THESE TOP 5 BATHROOM TRENDS FOR 2020