Exciting project alert! As an interior stylist, I get to ask to work on some fab projects. And last month, I style the autumn TV ad for Debenhams.
Debenhams is back! The new parent company BooHoo.com asked me to style their Autumn / Winter 2021 TV campaign. It was a fabulous opportunity to style a massive house in Wandsworth with the latest interior collections from Debenhams.
I was the stylist for Debenhams for many years when I first went freelance. It was great to be working with this brand again styling and art directing.
I was ask to film a series of tv commercials for Debenhams including this one for Autumn. My role on the commercial was Art Director heading up the art department on set. That's why I love my job; my styling work and background working on TV shows means I can easily transition from stills through to filming.
I love being on set. The excitement of working with a production team, a camera crew, working with other creatives and seeing the finished result on the telly box is so exciting. The mostly Italian production company were fab to work for. There must have been about 30 of us on set – all adhering to Covid rules, of course.
My role was to source props for the TV ad, as well as dress the house from top to bottom in Debenhams new home collections.
This was the secret project I was working on a few weeks ago! I shared on my instagram account behind the scenes but it is only today I can show you the end result.
Click to watch the 30 second Debenhams ad below:
So much hard work goes into a 30 second TV ad! Did you know that we did the following:
? > This 1940s peppermint van was sprayed in brand colours
? > The actor dog had his own handler
? > We painted the front door of the location to match the van
? > A bespoke 'fake' traditional fireplace was made on set to cover over the modern stove
? > We had five hair, makeup and nail stylists!
? > We carved real pumpkins for the step
? > Handmade gift boxes with bespoke ribbon tied by me ?
All these little details are worth the effort when you see the end result.
READ: STYLING FOR RALPH LAUREN X WIMBLEDON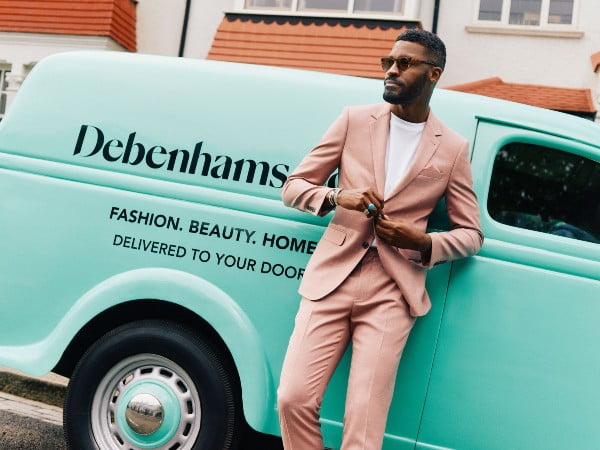 I had a solid team behind me including Gemma Gear as my right hand person, and three assistants. Not only did we shoot the ad, we also styled the photographs for the up and coming season which you can see on the Debenhams website right now.
We were on location for a week filming two adverts. The first day was for setting up the house. We filled the front room with all our props. The new collection of homewares is fab too – lots of velvets, animal prints, cosy throws and cushions. There have branched out into candles and home fragrances too.
Debenhams use the same inclusive models across their campaigns to built up a story as they re-launch this well know high street retailer. Including plus size models, older models and models from mixed backgrounds. It's such a positive direction for the brands to go for.
My life as an interior stylist has been mega busy – and this year was no exception and has been one of the busiest I can remember!
I've also got another fabulous TV ad coming out next month – so watch this space. Plus two Christmas campaign shoots for other brands.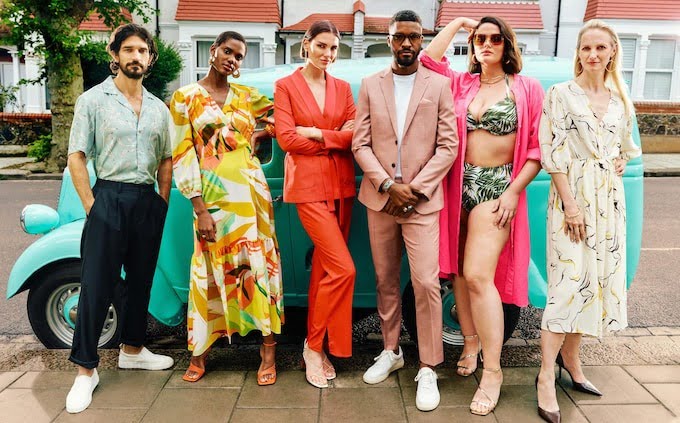 If you would like to work with me, drop me a line here. To view my portfolio click here. And I'll get back to you. Can't wait to chat with you about your latest project.