In autumn, I find myself creating cosy interior design sets for my clients all with a seasonal touch. Today, I want to show you my latest work with fragrance brand Floral Street – who have a launched a range of home scents just in time for Christmas.
I have worked on some fabulous projects over the past few months and so while I have a few moments to spare thought I'd post them on the blog. This particular collaboration was styling for Floral Street and it was so much fun! The brief was to design two trend-led Christmas dining sets to showcase their new home range of eco-friendly and vegan candles, liquid-less reed diffusers and diffusers.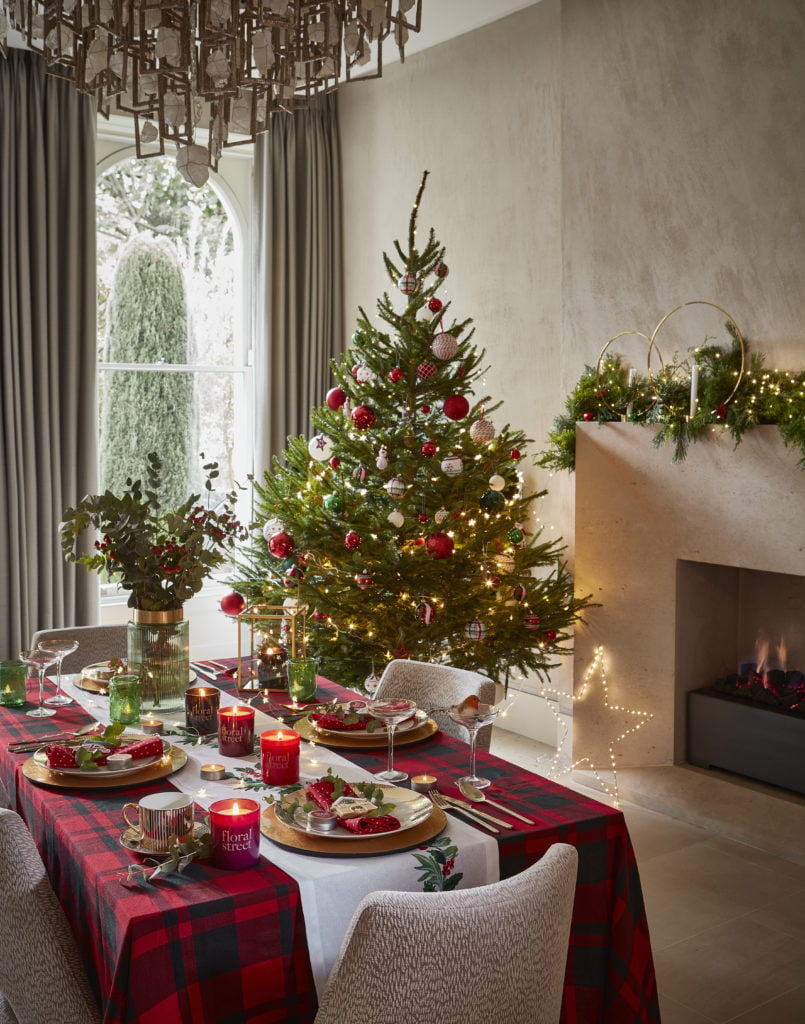 STYLING Christmas HOME FRAGRANCE WITH FLORAL STREET
Every process of a brief is enjoyable but I particularly like the trend forecasting part especially when it comes to Christmas. My inspiration comes from so many places including boutique hotels, fashion magazines and Instagram. I look into what colours and looks are going to be in trend for December, and then translate them into room sets.
HIGHLAND FLING
My first set was a highland themed dining table using classic colours of red, greens and tartan (of course). Working with photographer Malcolm Menzies, I art directed and styled the sets. I was keen to use an organic tree that could be used again after the shoot, we lit the modern fireplace – and dressed the table with little favours at each place setting. The juxtaposition between the concrete walls and the rustic table styling looks fresh and modern.
The shoot was held in the stunning home of the founder of Floral Street, who opened up her doors and didn't flinch over the boxes of props and accessories that I brought with me.
Calling on the help of my expert florist contact to source a real tree and garlands to replicate the ethos of Floral Street – who are proud of their eco-credentials.
The whole range smells divine and would make perfect gifts for loved ones. The mini candles are extra cute as stocking fillers or for table favours.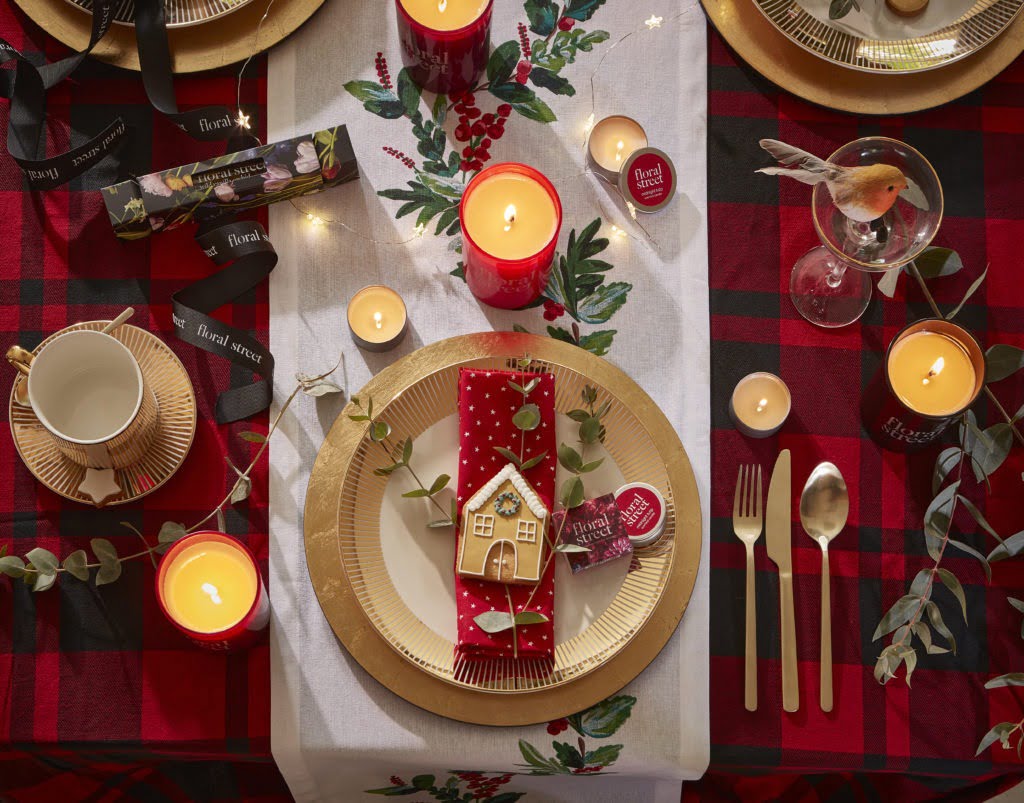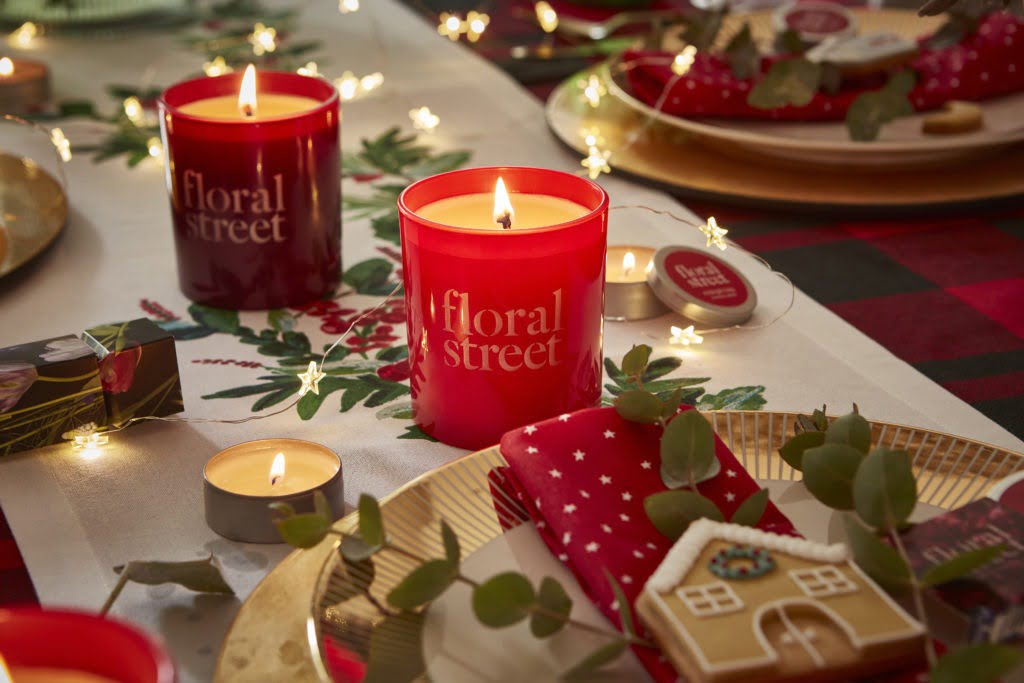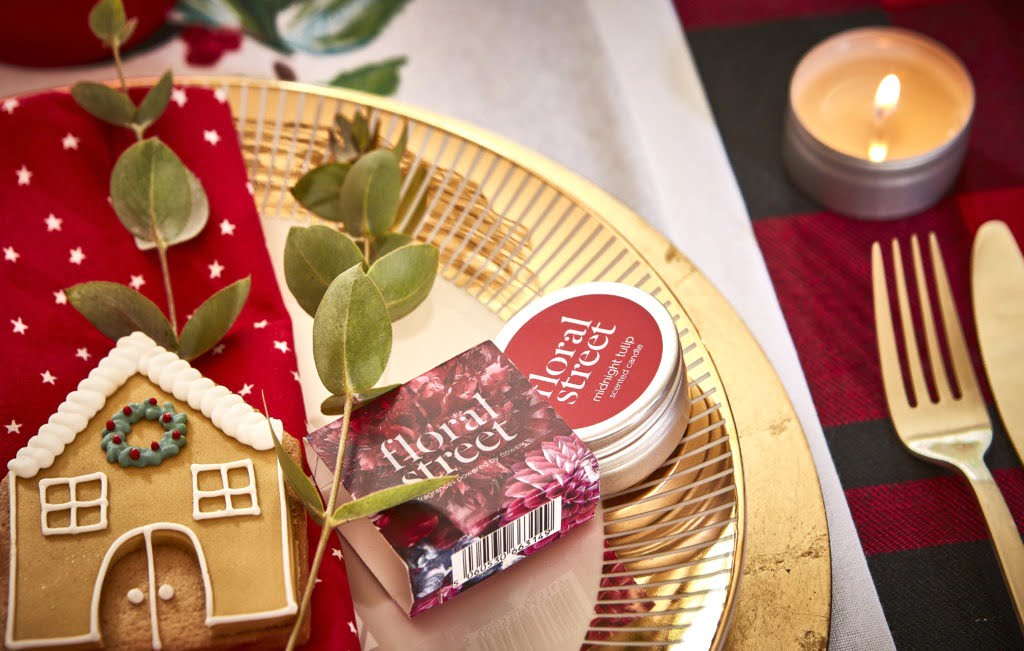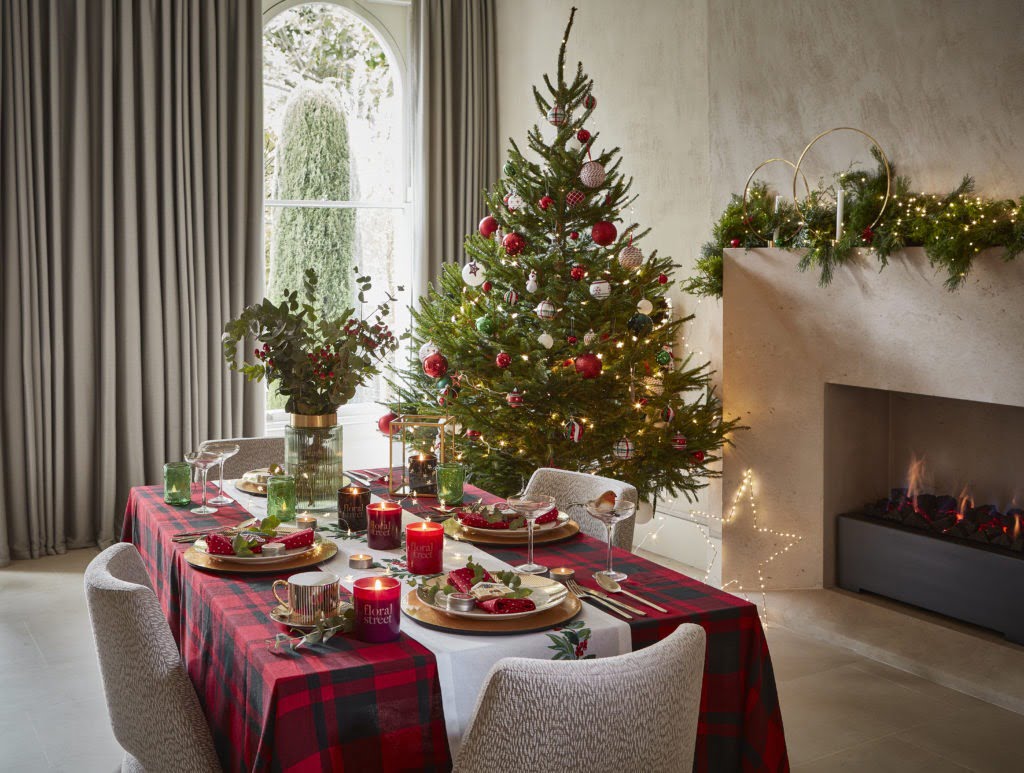 VINTAGE PASTELS
The second look was themed around soft pinks, silvers and crystals. We used the home office upstairs, and I transformed it into a winter wonderland with lots of paper pin wheel decorations, glass decanters, snowflake felt runners and glass candle sticks. All to create a fresh and modern look for Christmas.
I use reusable paper decorations and vintage fabric to wrap presents, real linens and English grown flowers to accessories the set. We had a stash of vintage baubles to decorate the tree and table top. There are lots of styling ideas for you to steal in your home with this look.
READ: WHAT IS SCENT SCAPING? THE HOT NEW INTERIOR TREND YOU NEED TO TRY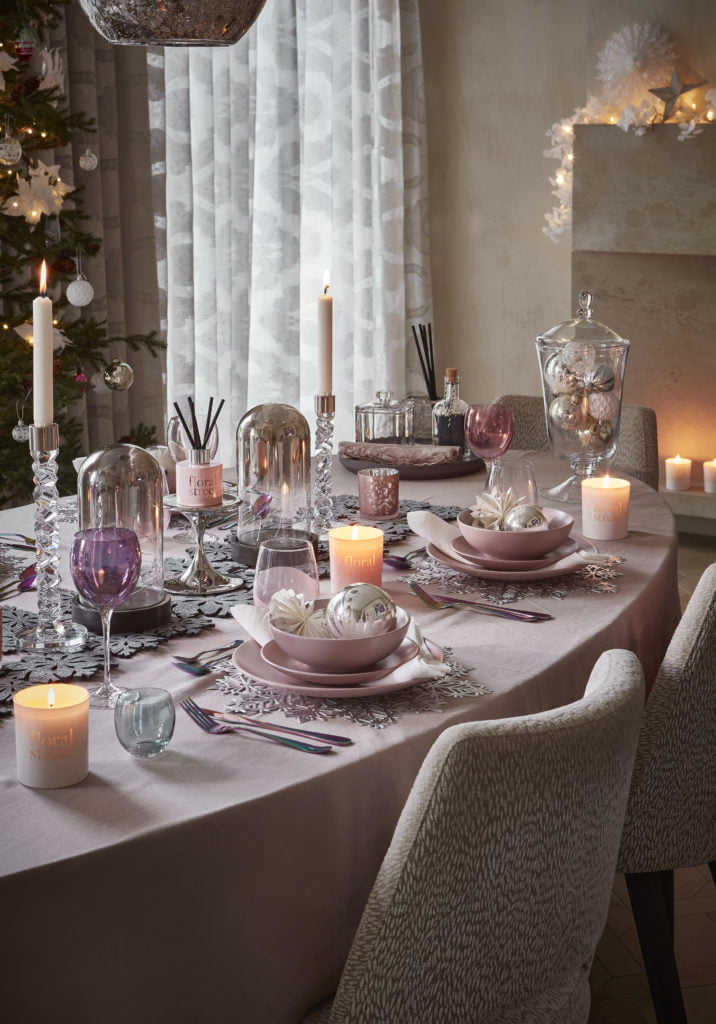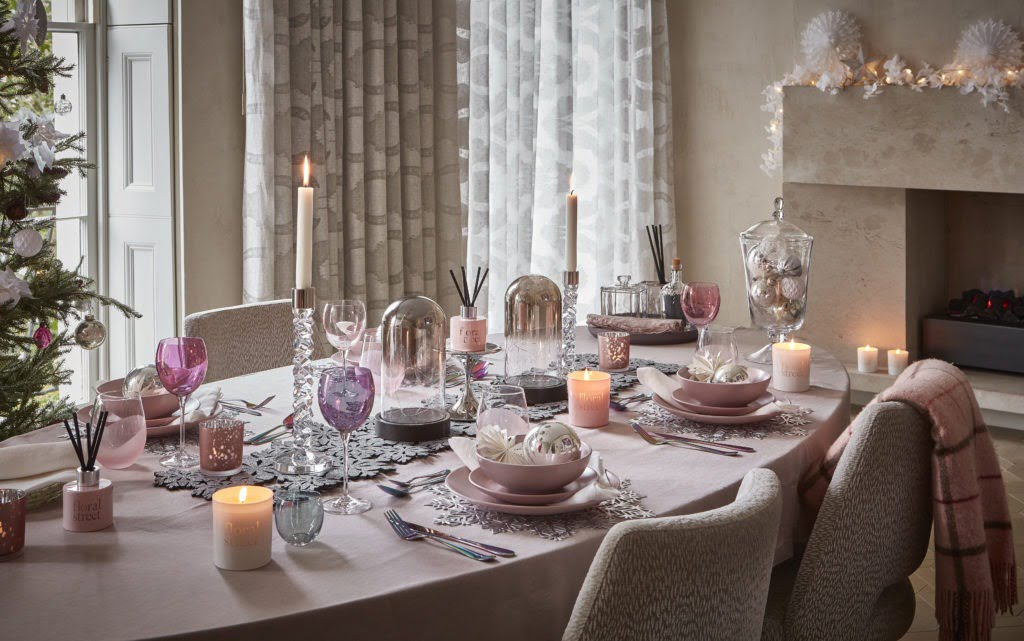 These images have caused a bit of a stir in the world of magazines and editorial, as you can imagine. And they have been sent out on a newsletter, to the press and to use on the Floral Street website.
If you would like to chat to me about your next photo shoot or tv ad, please get in touch here. You can see my portfolio here with all my latest work. I'm an interior and props stylists with over 20 years experience working for magazines, tv and adverting. And I'm pretty much the queen of Christmas!
** Photos care of Floral Street & Malcolm Menzies