Decorating your home for the holidays? Don't forget the front of your house! I've teamed up with REHAU to show you how to decorate your windows and doors ready for Christmas!
Collaborative post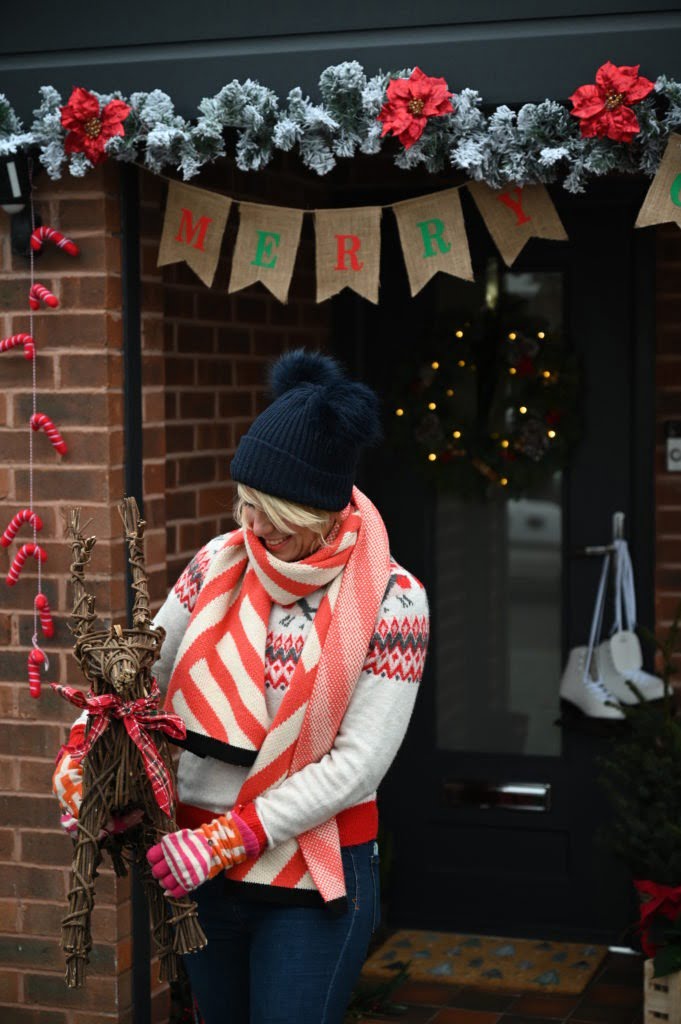 One of the best parts about Christmas is decorating your home with baubles, garlands and twinkling fairy lights. After you've hung the stockings, decked your halls, and put up your tree, turn your attention to the front of your home. Spread joy by decorating your windows, doors and porch to craft the perfect holiday-inspired first impression!
In no time you'll have a home that looks picture perfect for the festive season!
CLICK TO WATCH MY Christmas Styling VIDEO
In this post you can follow my step-by-step styling advice for your Christmas windows and doors AND you can also watch me in action styling this home with this short video. So grab a cuppa, sit down and watch the video then follow up with a short read for all the advice you need to create a wonderful festive entrance this year.
Get to know REHAU
We all know that windows and doors are key to establishing a home's kerb appeal but they also ensure our home stays snug during the colder months. That's where REHAU step in.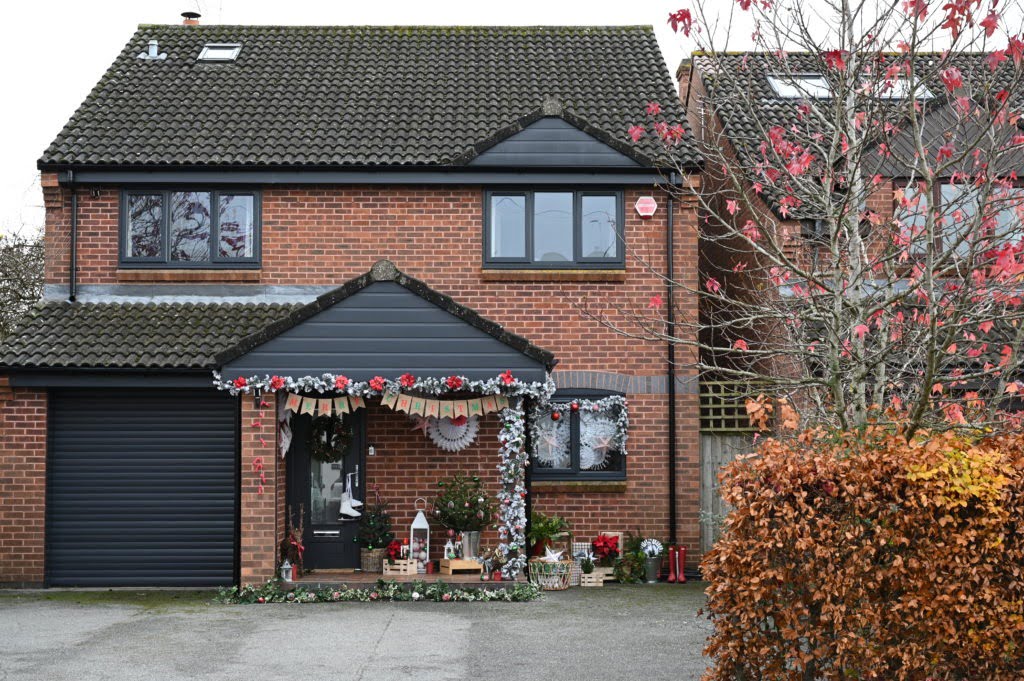 As one of the leading experts in the world of windows and doors, they understand that homeowners (like you and me) take a lot of care deciding what best suits our homes.
What's great about REHAU is their extensive window and door ranges have great aesthetic appeal and lots of practical features like low maintenance and thermal efficiency.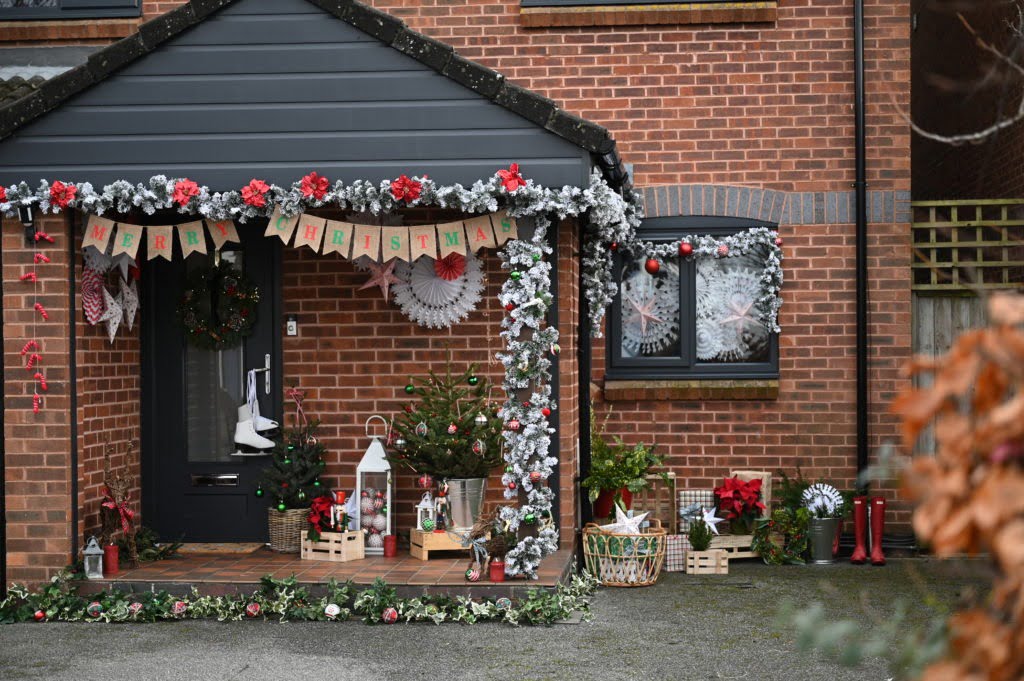 THE BENEFITS OF REHAU WINDOWS & DOORS
LOW MAINTENANCE: REHAU windows contain a unique compound that guarantees a smooth, high gloss finish meaning that your new windows retain their pristine appearance for years to come. This also means that they will never warp or rot and won't ever need painting. Independently tested REHAU windows and doors achieve the highest BSI ratings for wind, water and air, protecting your home from the elements – good to know, if like me, you live by the coast.
ENERGY SAVING: REHAU windows achieve an 'A' grade rating which is the highest energy rating you can get. And their windows meet the highest requirements of BS7412 for the standard of a manufactured window!
SOUND PROOFING: Double glazing is well known for its ability to reduce outdoor noise levels and new windows manufactured from REHAU profile can help bring down the noise levels in your home by as much as a half.
STYLISH DESIGN: Within their range you can choose from over 20 colour finishes – anything from traditional oaks, to contemporary greys to suit your home style.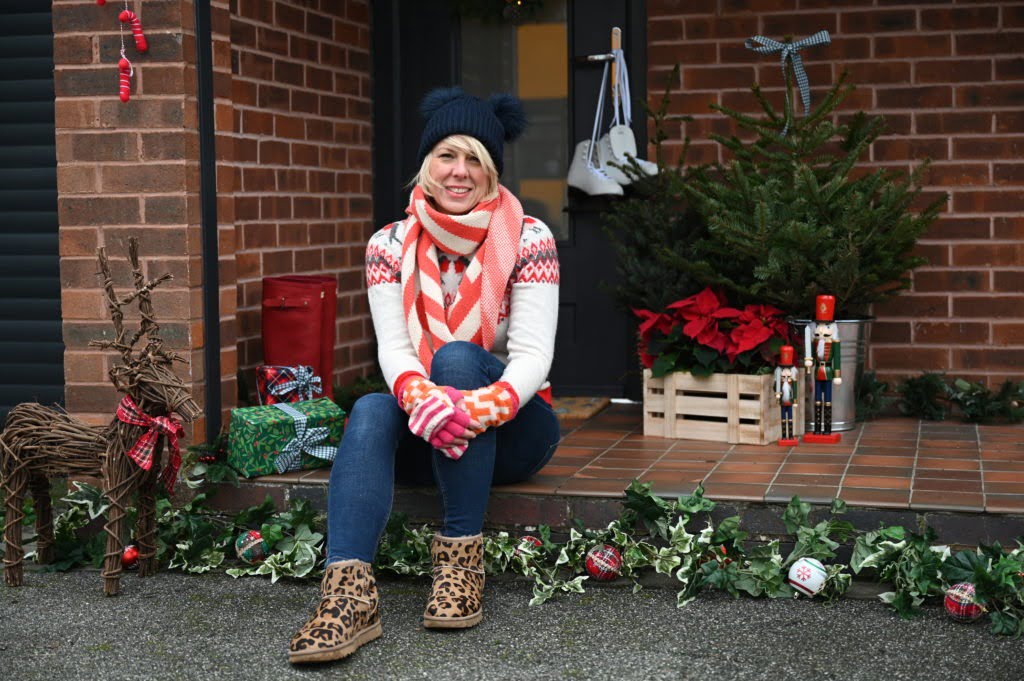 Step-By-Step Guide To decorating your House for christmas
Read below for my Christmas styling hacks, my best buys for decorating your house, as well as my own experiences of decorating my home.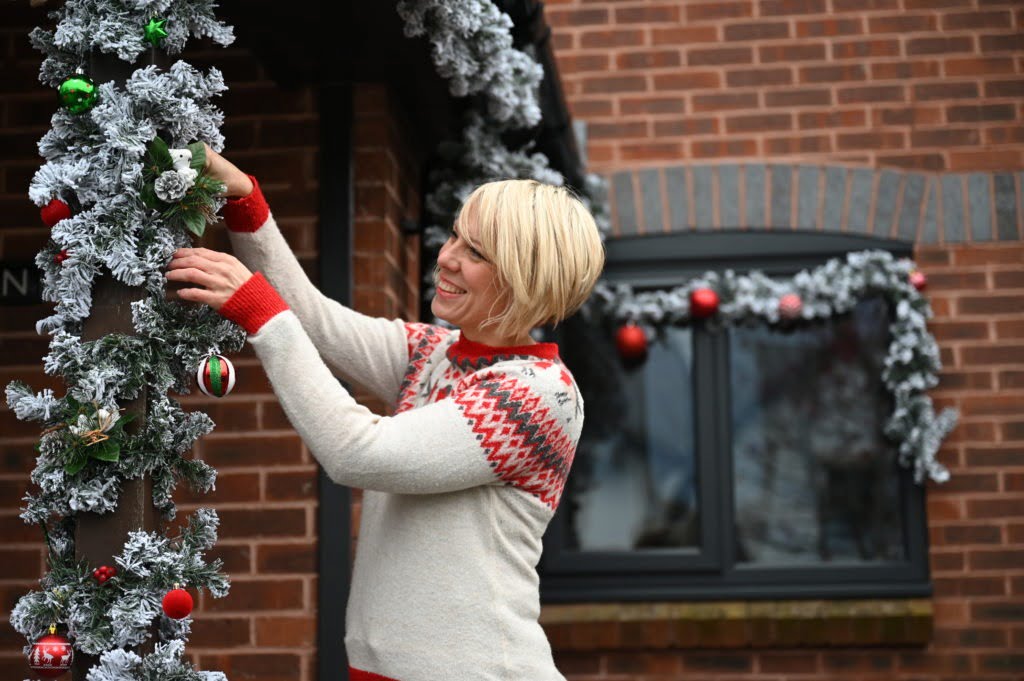 1: Fix garlands for a festive feel
Garlands are the best way to bring Christmas cheer to your home. If you are feeling creative, you can make real fresh garlands using cuttings from your garden. Otherwise, faux plastic garlands are a great alternative. Not only will they be waterproof, they can be used year after year.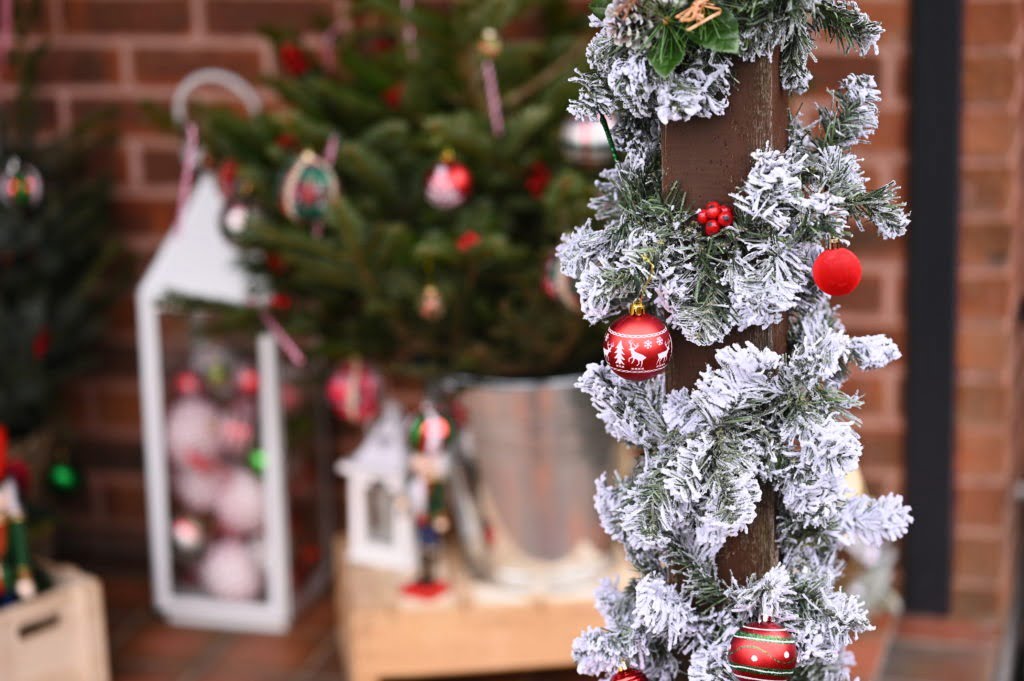 Hang your garlands around your front door and windows, along the facets of your porch and across the brickwork of your house. Hold in place using crocodile clips, floristry wire, waterproof-electrical tape or small hooks screwed into the wall. You'll want to make sure they are secured in place just in case there is a gust of wind or a flurry of snow.
If you have an outdoor electrical point, then string festoon lights among your garlands that will sparkle at nighttime. I use these ones myself from Lights4Fun outside my house and I love them for their nostalgic look and white bulbs.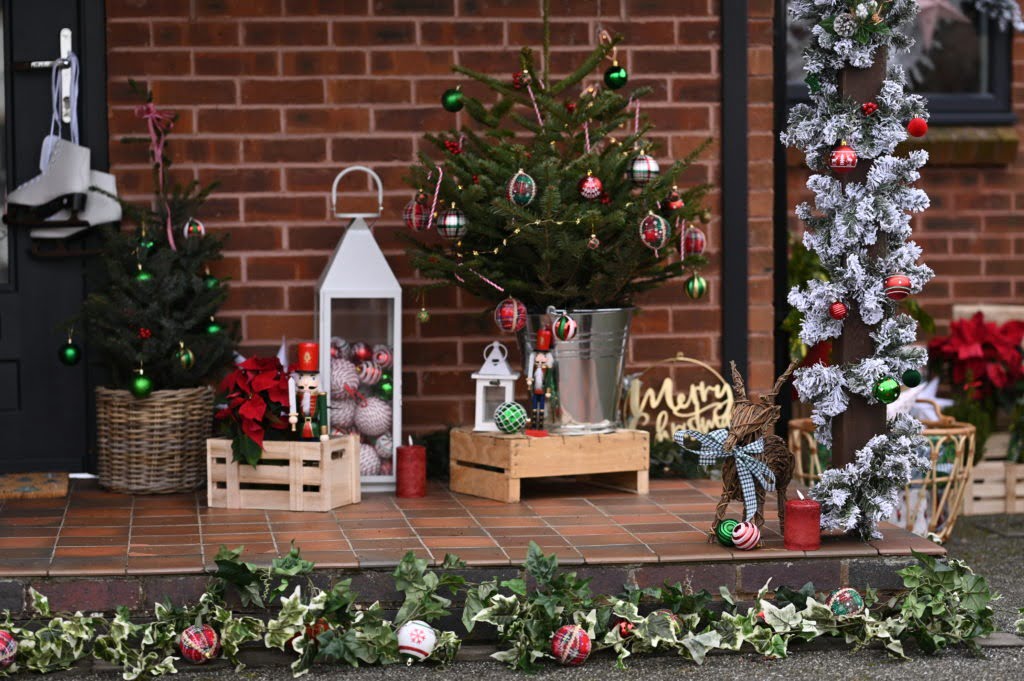 2: Put up an outdoor tree
A Christmas tree placed by your front door looks extra festive. You can either go for a potted real tree or go for fake one. Place in a bucket weighted with garden stones so that your tree won't be blown over. It looks really nice if you have a couple of trees of various sizes. Raise them up on apple creates or boxes so that passers-by can see them at your door. Placing your trees in galvanised metal buckets gives a polished finish. And finally, cover over the base of your tree with fresh moss which you can pick up from your local florist.
To stop baubles falling off your tree, use wire or ribbon to tie them tightly in place. I suggest you decorate your tree with shatterproof baubles that won't smash if they do by accident fall off when the weather turns gutsy.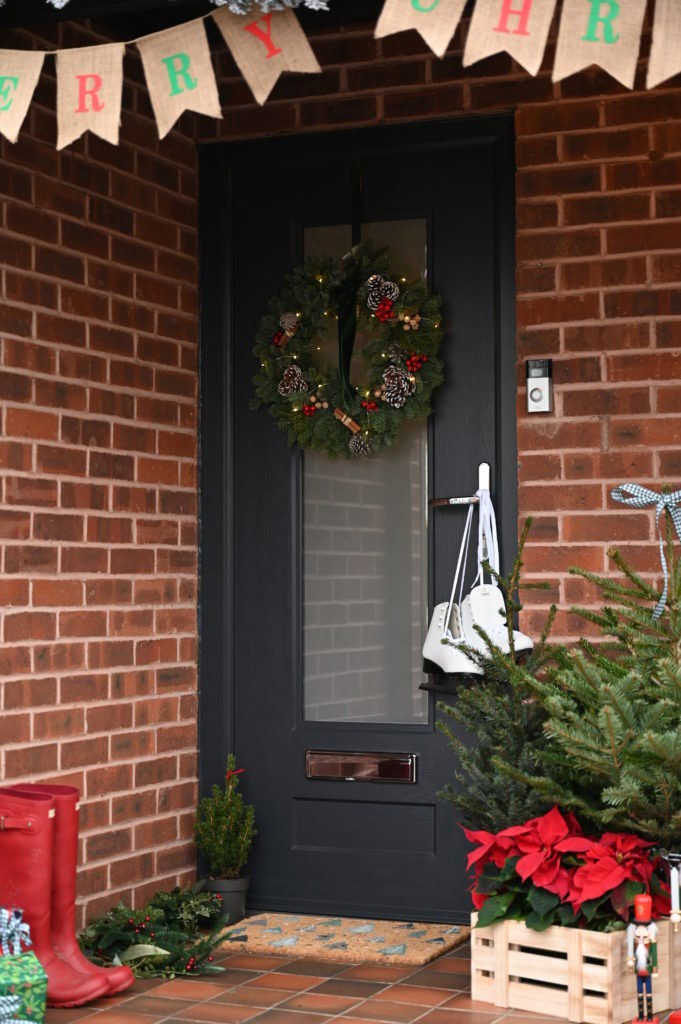 3: Dress your door wreath
Nothing creates a warm welcome like a wreath hung on your front door. Fresh ones made from ferns, eucalyptus and berries will give off a subtle aroma. Or you can go for a modern bright wreath in bold colours for a contemporary look.
Or even better, what about making one? You can pick up wreath frames made in wire or wicker like this one here and then add your own decorations to match your tree. A homemade wreath will really add that personal touch your Christmas styling.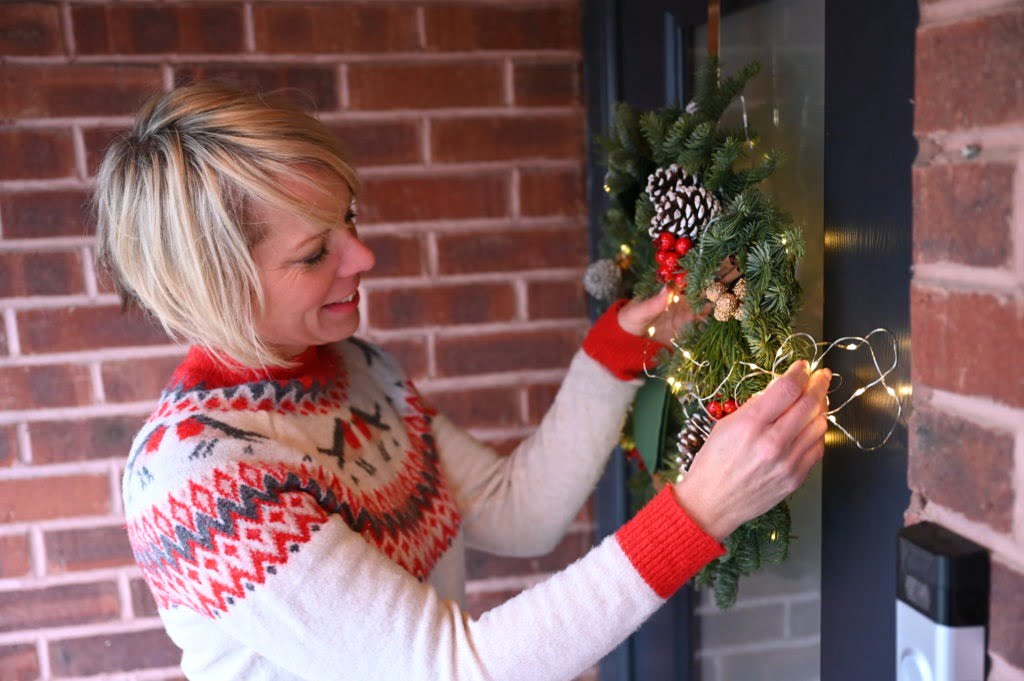 Hang your wreath using either command hooks (that can be removed after without damaging your door). Or how about this elegant gold hook that hangs over your door.
Once your wreath is in place, finish by winding around waterproof battery powered LED fairy lights for a magical glow.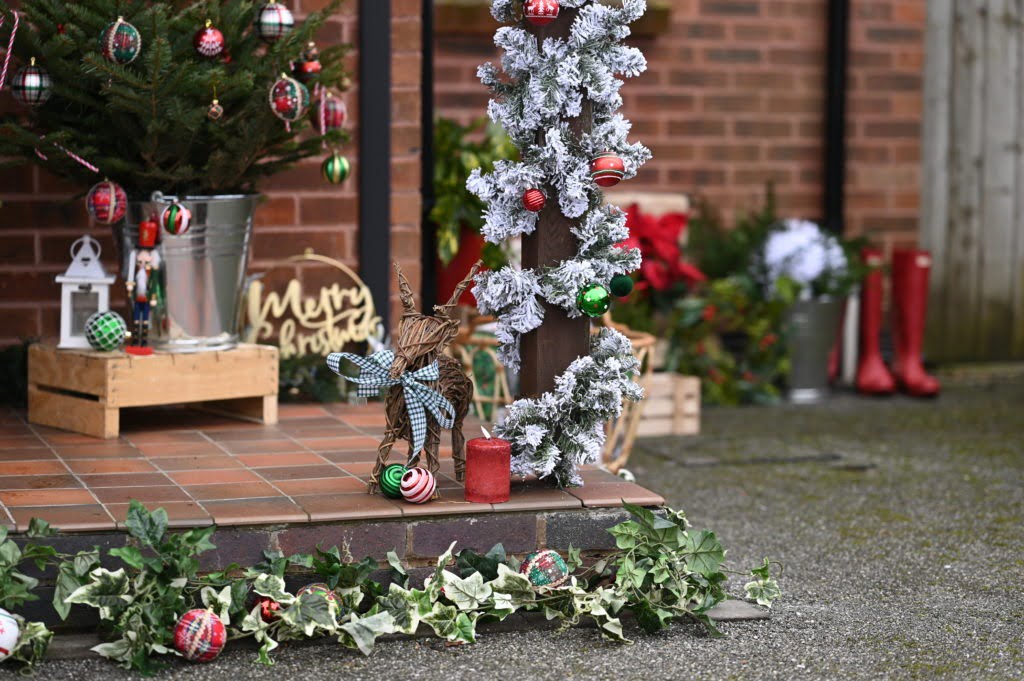 4. Add decorative touches
This is where you can let your creativity flow. Turn wooden apple crates into fake presents using floristry ribbon (that can be used year after year). Dot around wooden decorations like these cute nutcrackers or wicker reindeers that light up. I've added a hessian fabric garland spelling out Merry Christmas among my garlands. You can even fill a basket or a storm lantern with baubles for a festive feel.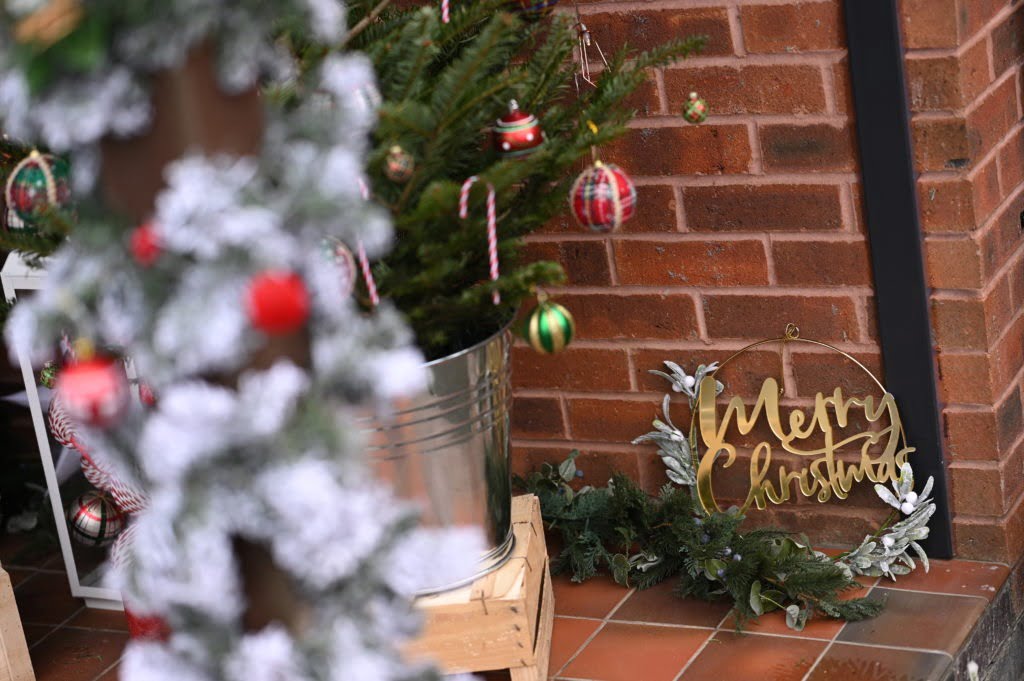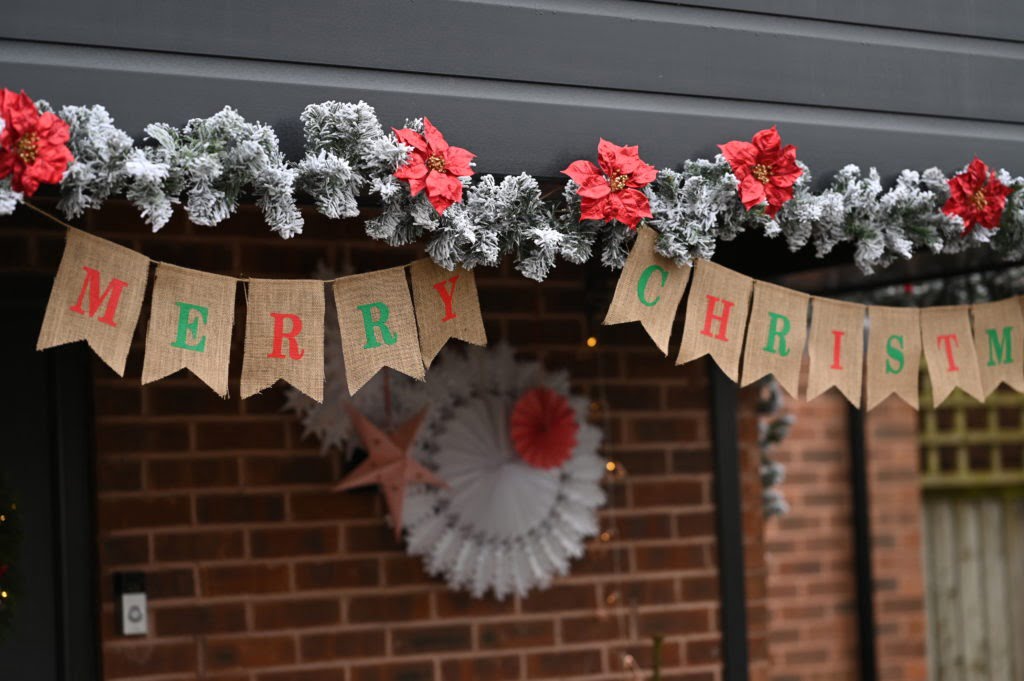 Hide unsightly elements (like electricity boxes or your bins) using your larger decorations or a stack of logs.
Once you have finished dressing your tree and door, place a few potted poinsettia plants around your tree for a seasonal splash of natural red colouring. You can even look out for vintage items like a wooden sleigh, a pair or ice skates or even your skis!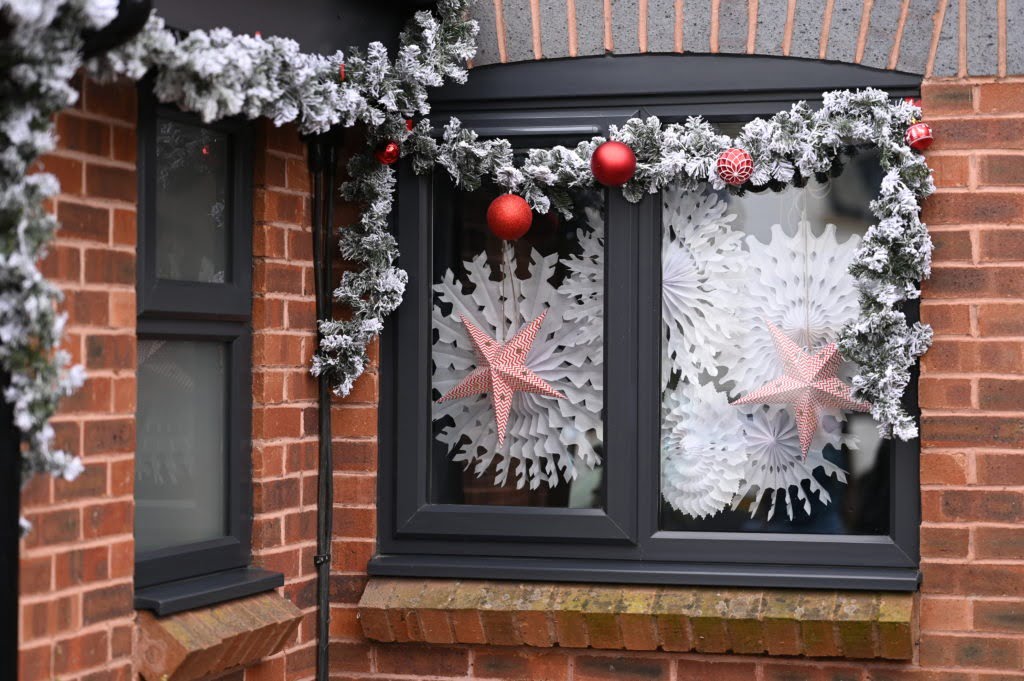 5: Decorate your windows with paper decorations
Windows are a great starting point when decorating the front of your home. Paper decorations look stunning when hung up inside your windows. Look for festive shapes like stars, pin wheels or snowflakes. Use fishing wire or string to hang in place inside your windows and then string indoor fairy lights among your decorations for a sparkling effect.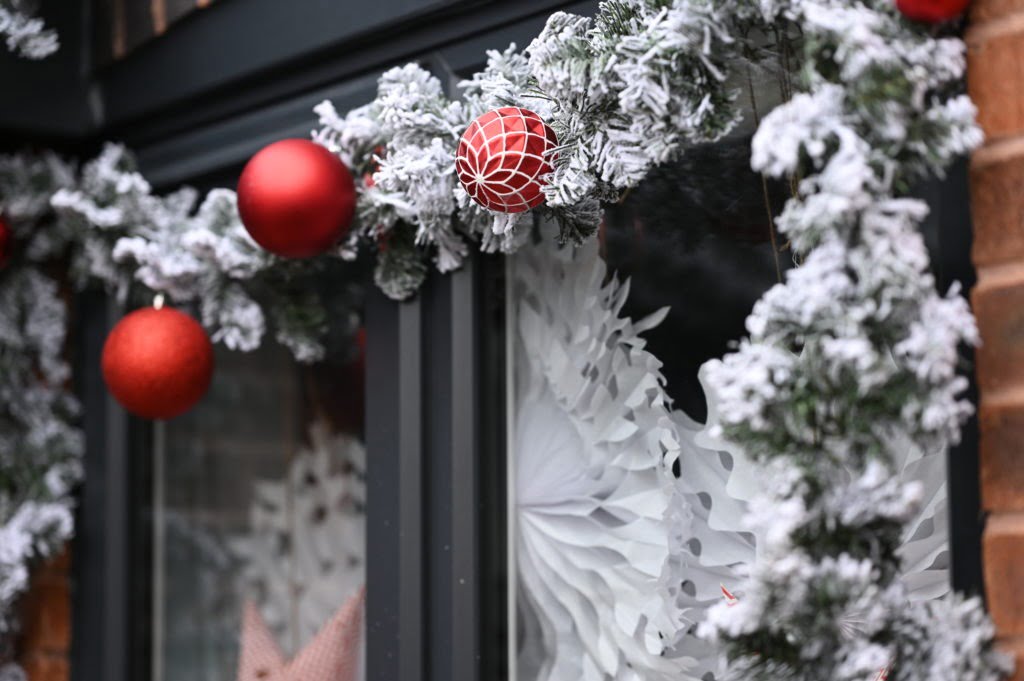 Not only can you enjoy your paper decorations from inside your home but passerby can also enjoy your festive styling too as they walk on by. You'll be spreading the joy of Christmas so expect people to stop and stare at your house!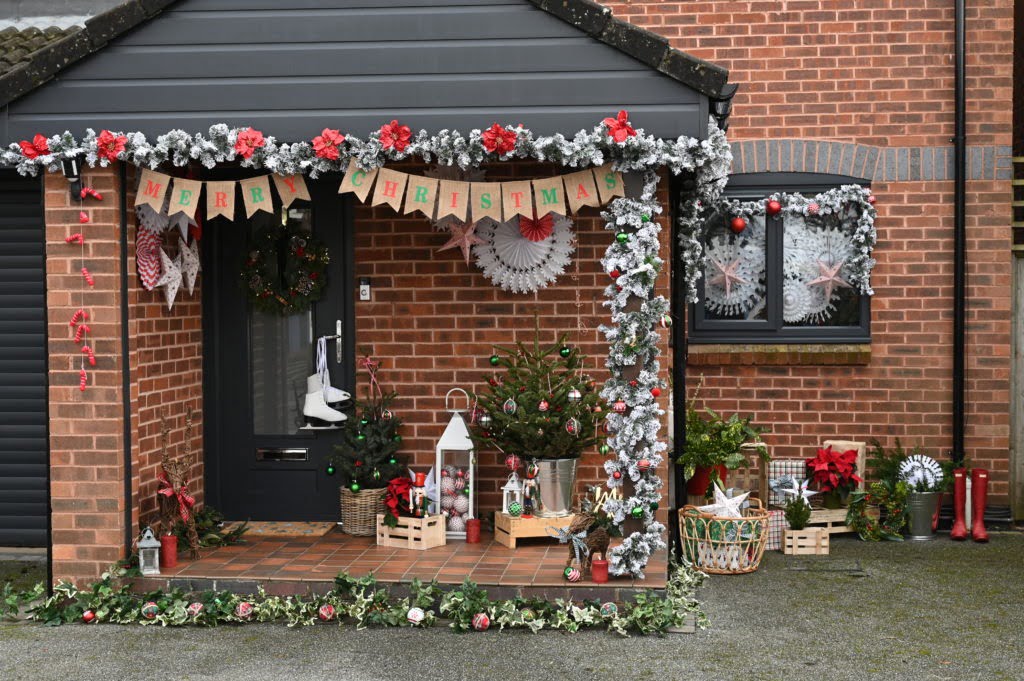 Hope yOu have Enjoyed My Christmas DECORATing ideas
Bet you can't wait to start styling the front of your home now! I hope you have enjoyed all these styling ideas. Merry Christmas from myself and all the team at REHAU.
If you want to discover more about REHAU – and their wide range of windows, check out their handy buyer's guide here. And get in touch with the team here and they will organise for a local installer to visit you and give you a quote. Sounds great, right?
YOU MAY ALSO LIKE
MAKE YOUR DINING ROOM SPARKLE THIS CHRISTMAS WITH THESE 5 LUXE STYLING IDEAS
3 DIY CHRISTMAS GIFT WRAPPING IDEAS