Lacking in kitchen space? Then it's time to invest in lots of clever kitchen storage ideas which will keep your home (and life) clutter free.
If you're lacking in space in your kitchen, then my top tip is to invest in clever storage ideas! And because designer-approved inspiration always helps, I'm spotlighting 7 pretty and practical kitchen storage ideas that won't break the bank
Collaborative post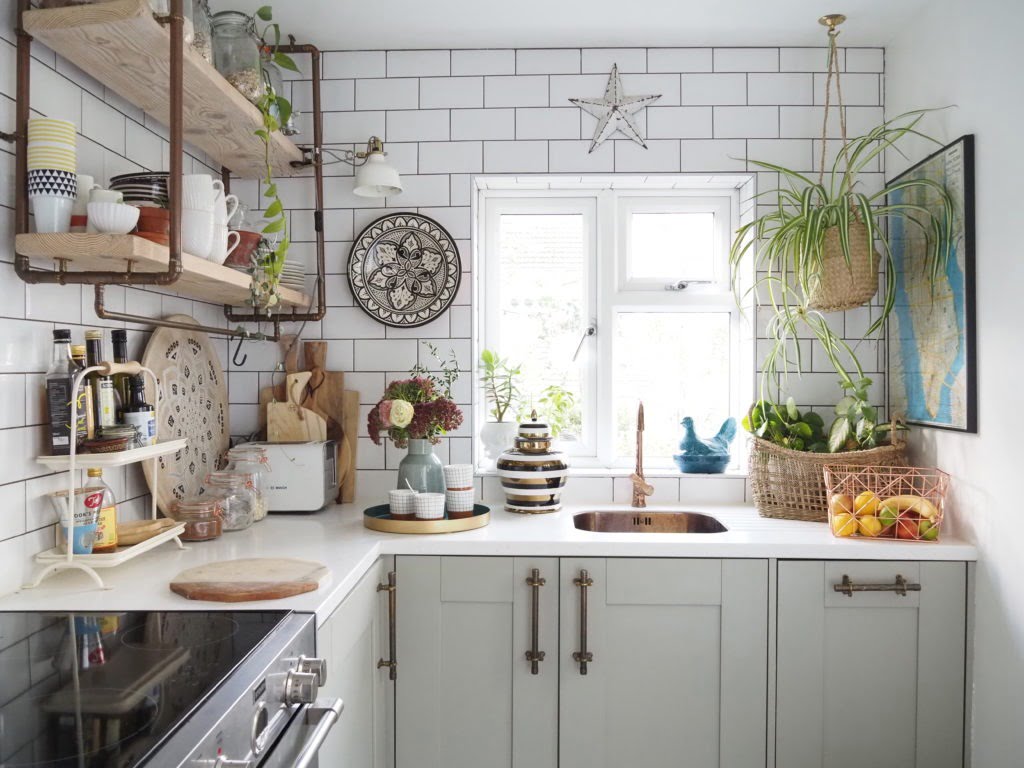 7 PRETTY & PRACTICAL Kitchen STORAGE IDEAS
Follow my style tips and shop the look from my organised kitchen. Let's get sorted with these easy kitchen storage ideas.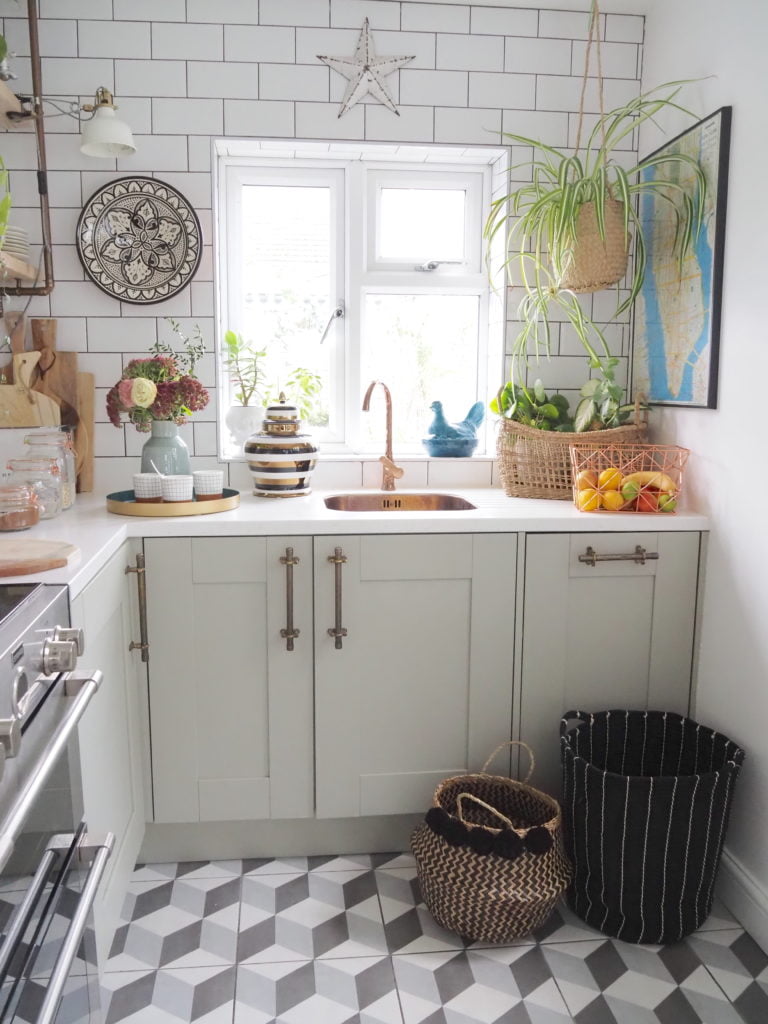 1. Recycle bins
Who doesn't want a clear, clean, and clutter-free kitchen that feels organised and makes the most of every inch of space? I know I do! One clever way to achieve this is with baskets as they're a handy way to keep clutter under control. Use them to house recycling, ready for bin day. This Zig Zag pom pom basket and tall fabric striped basket fold up so you can store them away when not in use, making them nifty for smaller kitchens.
READ: 5 COOL DESIGN TIPS FOR SMALL KITCHENS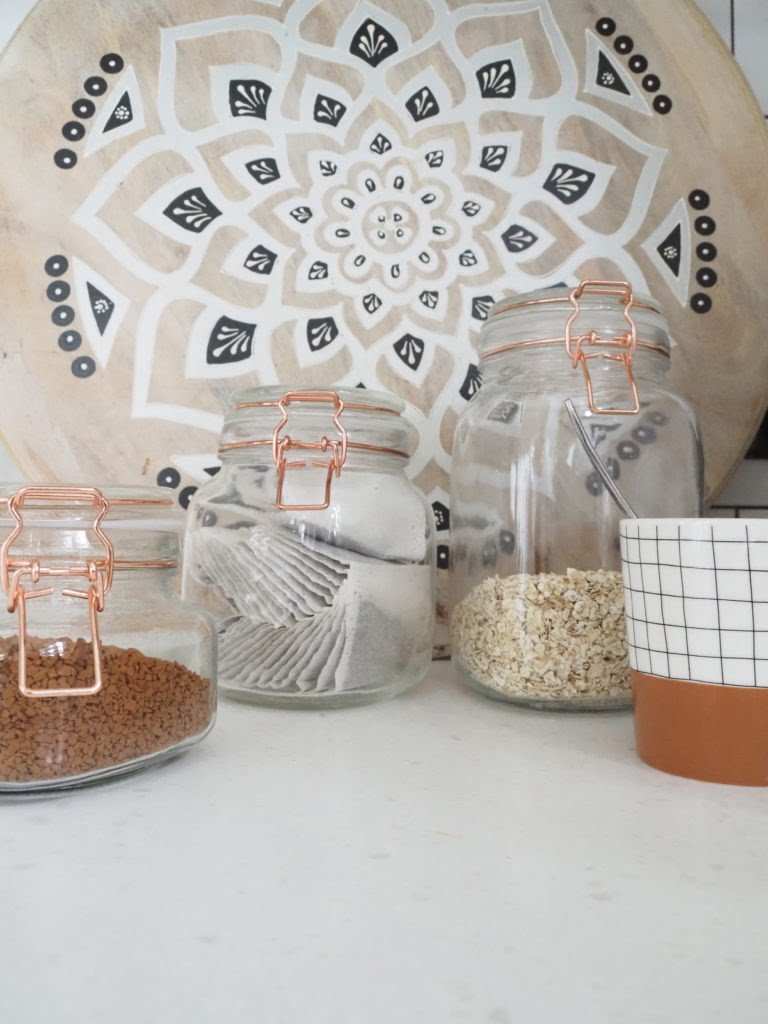 2. Make a display of jars
Make a stylish countertop display by emptying pantry essentials into glass storage jars. For an attractive look, arrange in height and size order. I like the rose copper clips on these jars for an elevated look!
READ: A FRESH LOOK AT KITCHEN WORKTOPS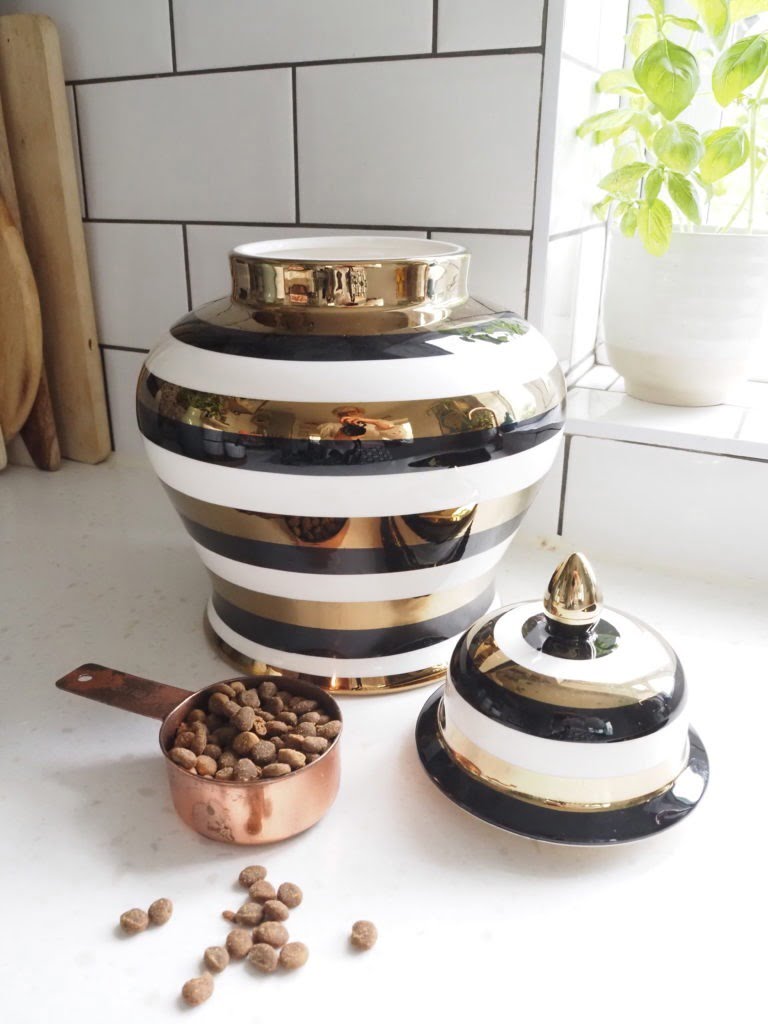 3 Think out the box
Kitchens are hardworking spaces – but that doesn't mean your storage has to look dull or uninteresting. Here a gold and black ginger jar has been repurposed to house my dog's food!
Look out for similar unusual storage items for your countertop to add glamour and glitz to your kitchen.
READ: MAKE YOUR KITCHEN LIGHTER AND BRIGHTER WITH THIS ONE TRICK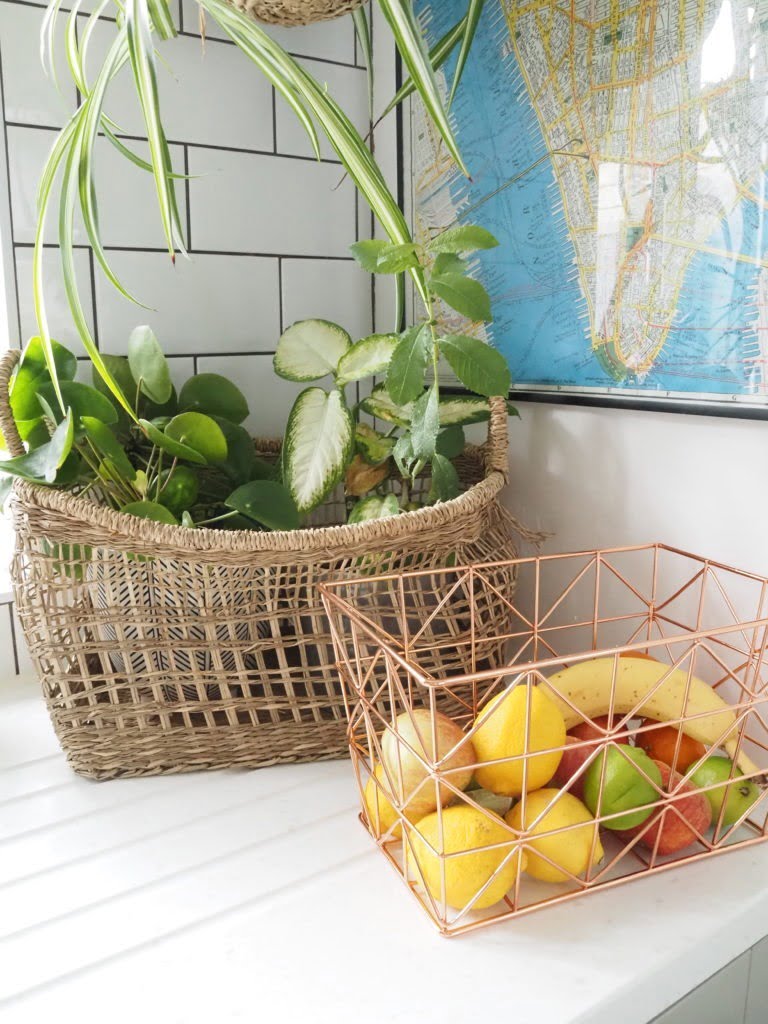 4. Healthy Snack baskets
If you want to encourage your family to eat better, then a fruit basket is the perfect addition to your kitchen. This geo wire copper one has tall sides making is easy to fill with healthy snacks. It's time to think out the box with kitchen storage ideas that look great and are so useful too.
READ: ESSENTIAL STYLE TIPS FOR SMALL KITCHENS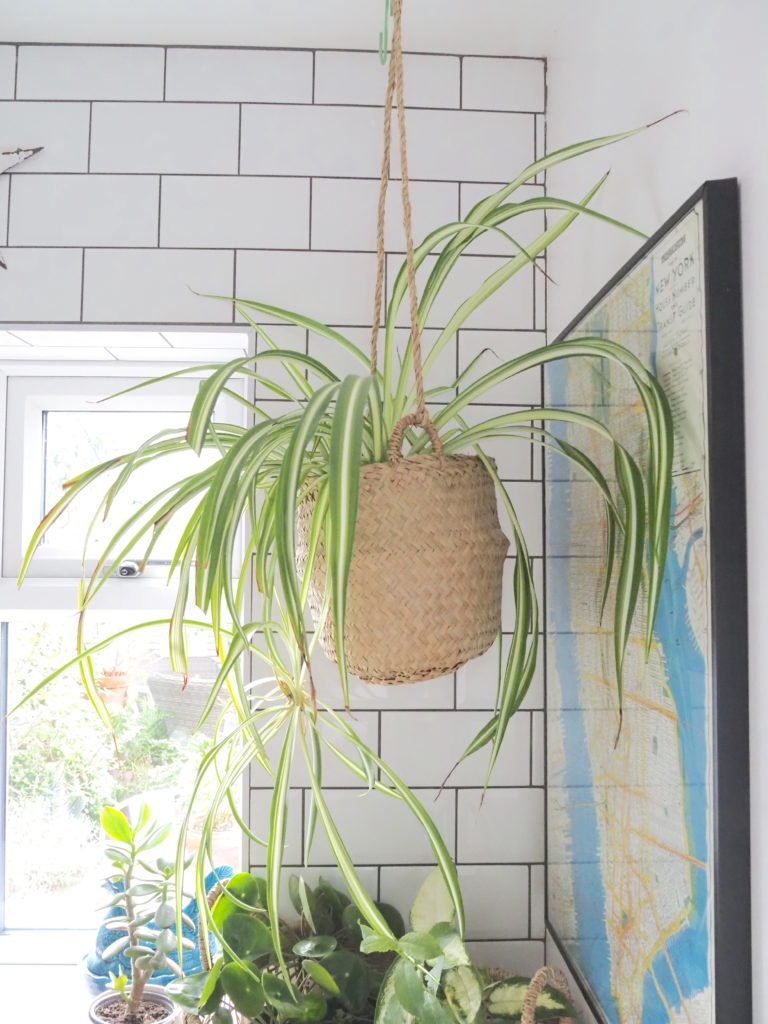 5. Hang your plants
Free up work surface space with hanging plants. Spider plants love steamy spaces, so they thrive in kitchens. Hang from the ceiling with the Rixy collapsible ball hanging straw basket from a hook for a natural touch.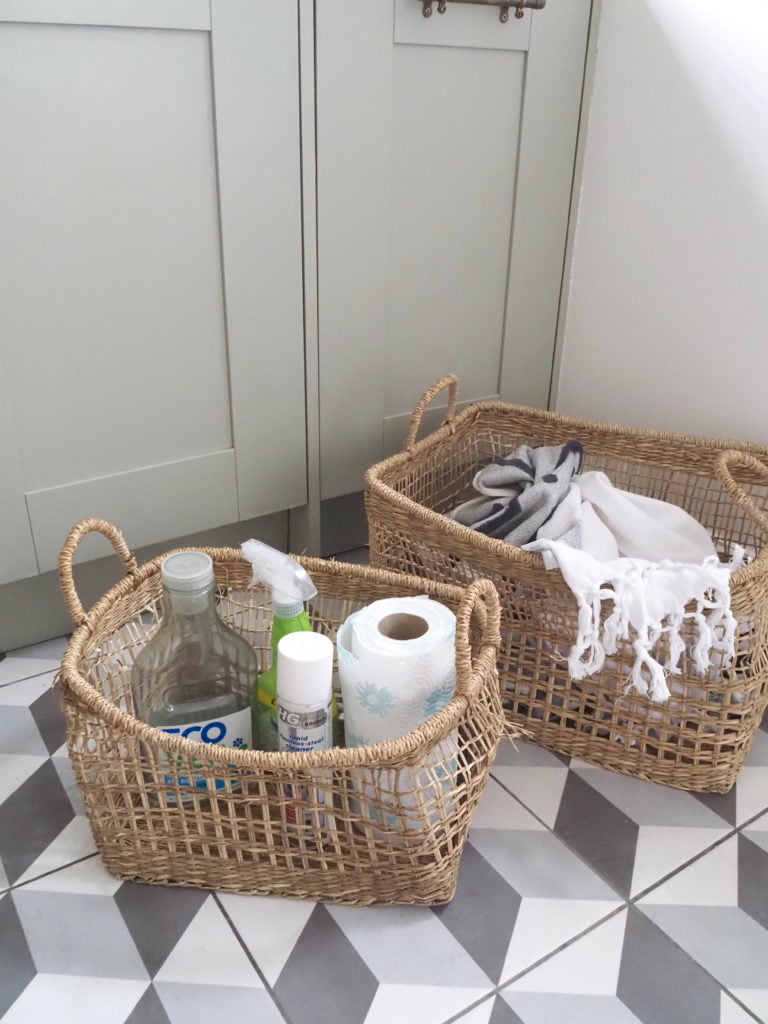 6. Rule ON Laundry Day
If your kitchen is anything like mine, it can turn into a mess on washing day! These stack of open weave oblong wicker baskets are perfect for dirty clothes, cleaning products and wet washing, taking the hassle and stress out of laundry day.
As they are portable, you carry your washing outside to dry, or transport cleaning products around your home when having a spring clean. And they neatly store away inside your kitchen cupboards when you've done cleaning. Add these to your kitchen storage ideas shopping list!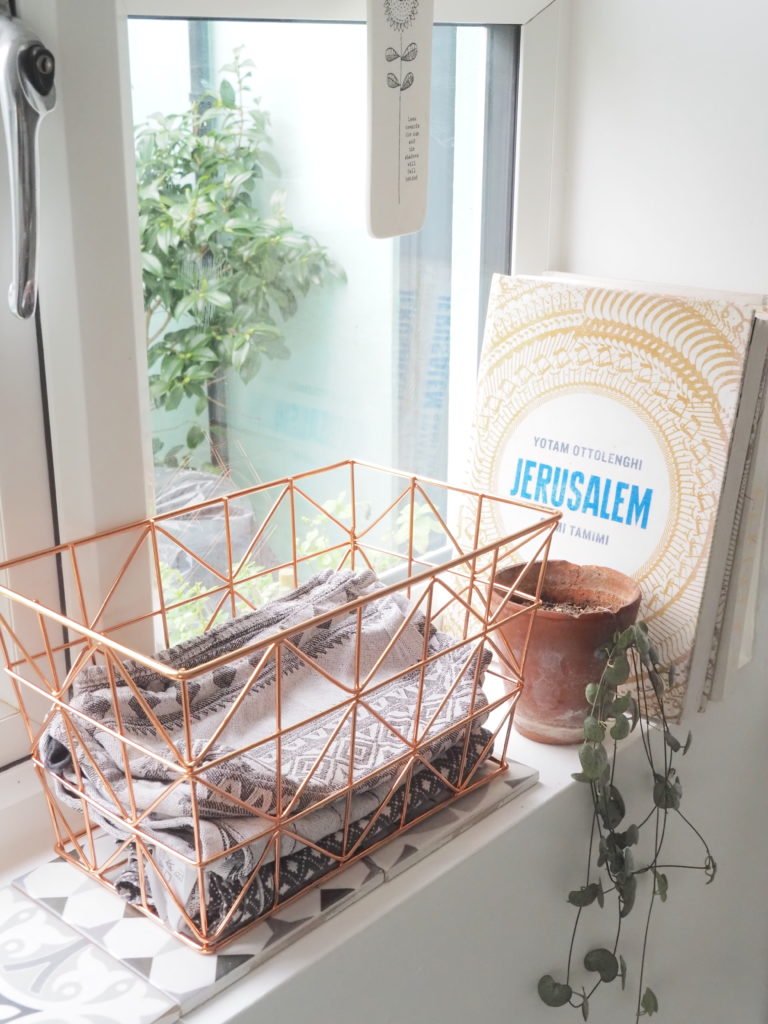 7. Stash your tea towels
It's amazing how many tea towels you use when cooking and cleaning in a kitchen. Copy my idea of storing yours in pretty baskets on a window shelf so that you never run out. Keeping them in a basket, rather than a drawer, saves on precious storage space too.
READ: DON'T MISS THIS AMAZING KITCHEN MAKEOVER – WITH BEFORE & AFTERS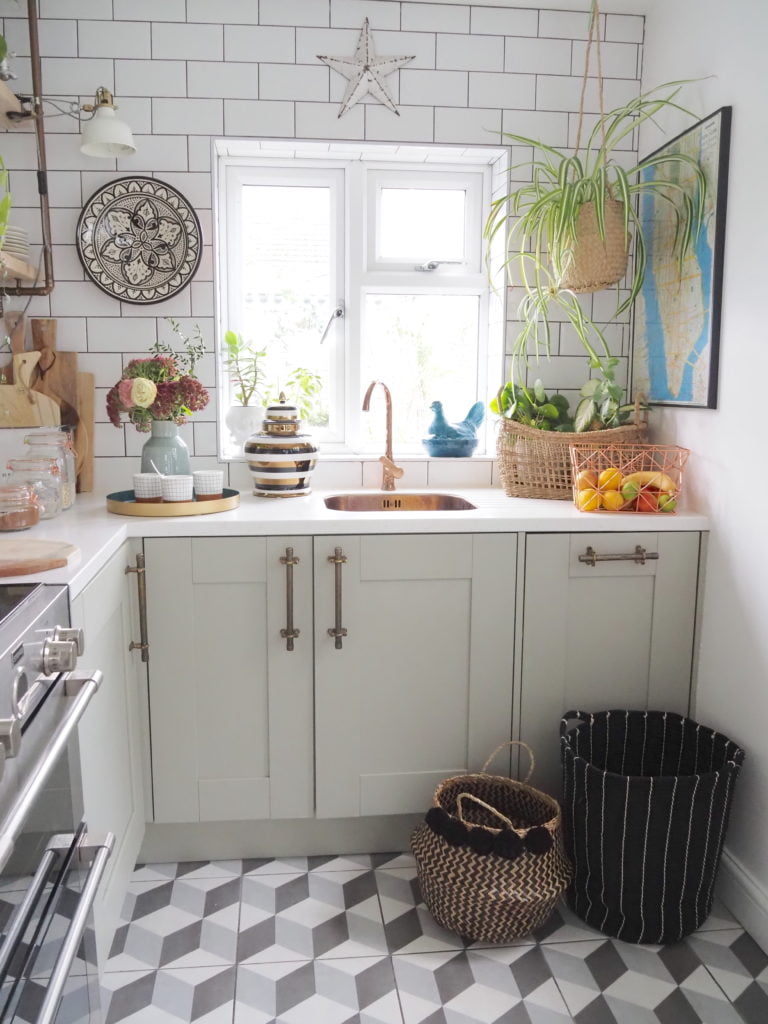 SAVE SPACE WITH THESE 7 PRETTY & PRACTICAL KITCHEN STORAGE ID
Are you feeling inspired to start sorting out your kitchen? I hope so! There are so many kitchen storage ideas to shop from in this post. In no time, you'll have a good looking – and tidy – kitchen you deserve.
For daily tips on how to make style your home, follow my instagram account @maxinebradystyling
See you soon for more styling tips & tricks.