In 2019, the biggest trend to hit our gardens this Summer is the craze for outdoor ovens. If you are a fan of garden entertaining, then there's an outdoor oven that has been specifically designed with you in mind. If you love to BBQ, roast, bake a pizza or even whip up a dessert in the garden then you'll love this post.
Sponsored post with Gonzey Outdoor Ovens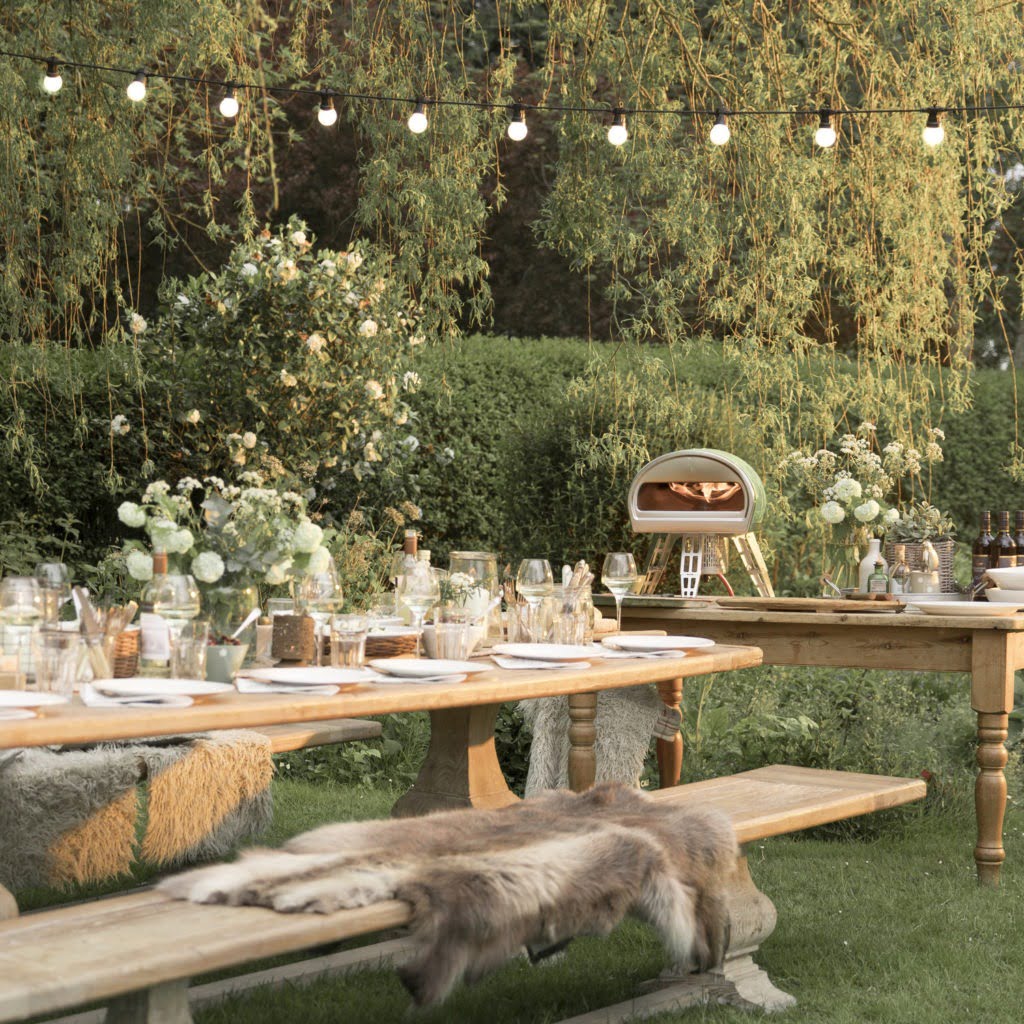 Now Is The Perfect Time To Invest In Outdoor Ovens
Long gone are the days of huddling around a BBQ waiting for it to heat up and then watching it burnt all your sausages! Today – there are high-tech outdoor ovens that can help you cook a meal like a pro. Just imagine cooking up a feast packed full of flavours to kick start your outdoor party.
The best bit? There are lots of designs of outdoor ovens to add a stylish touch to your garden's overall look. Trust me when I say, friends will be begging for an invite for Pizza 'n' Party nights at yours.
Today, in collaboration with Gozney – I'm sharing my pick of their top 3 stylish outdoor pizza ovens, just in time for the busy bank holiday. From stone ovens, to wood and gas, in this post – we've got it covered. You'll be guaranteed to host a fabulous outdoor party all Summer long.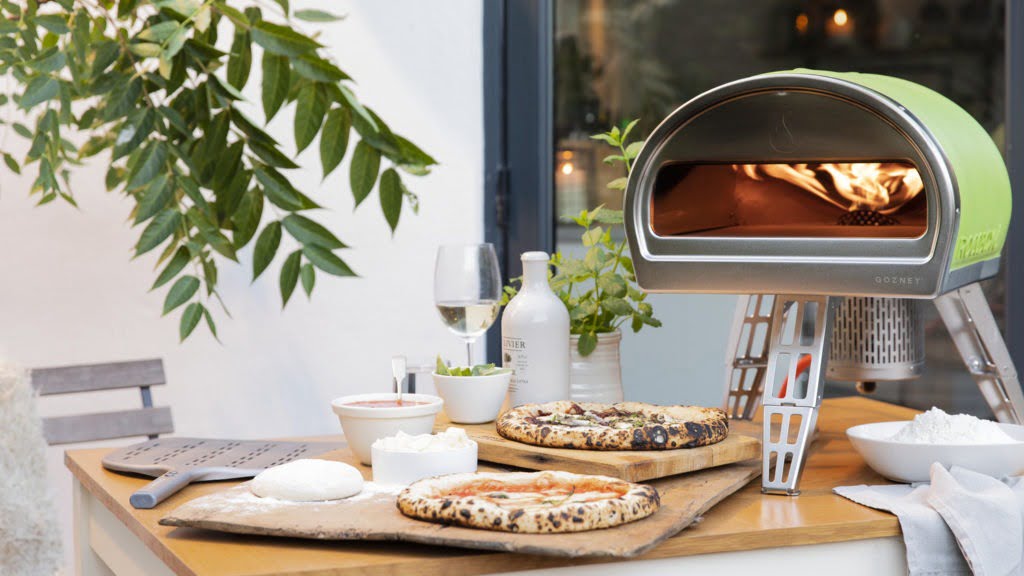 Discover Gozney Outdoor Ovens
In 2010, Tom Gozney (the designer and innovator behind Gozney) designed a range of high quality, precast stone ovens. And then he promptly set up The Stone Bake Oven Company. Designed and made in the UK, Tom's ovens inspired a movement in stone cooking at home – especially in the garden.
What began as one man's quest for the perfect home-cooked pizza (YUM!) has resulted in a outdoor food revolution, and a range of innovative stone and fire products.
Tom and his team have pushed design boundaries and incorporate user-friendly technology to enable everyone to cook and enjoy incredible food in the garden.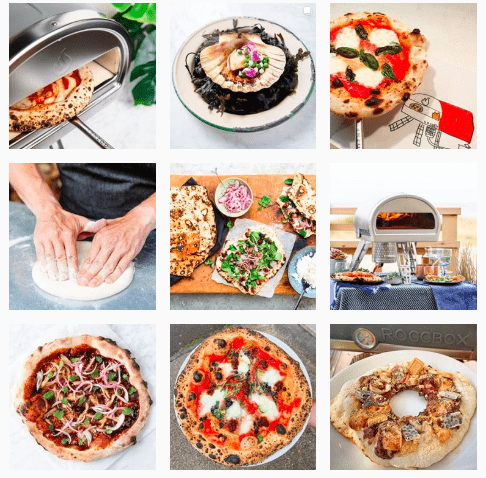 FACT: Over 6,000 ovens sold to homes and businesses in 2017. Gozney have dispatched ovens to over 42 countries in 2017. That is more than 28 million pizzas perfected with a Gozney outdoor oven!
Meet the Gozney outdoor ovens and decide which one works best for you and your home.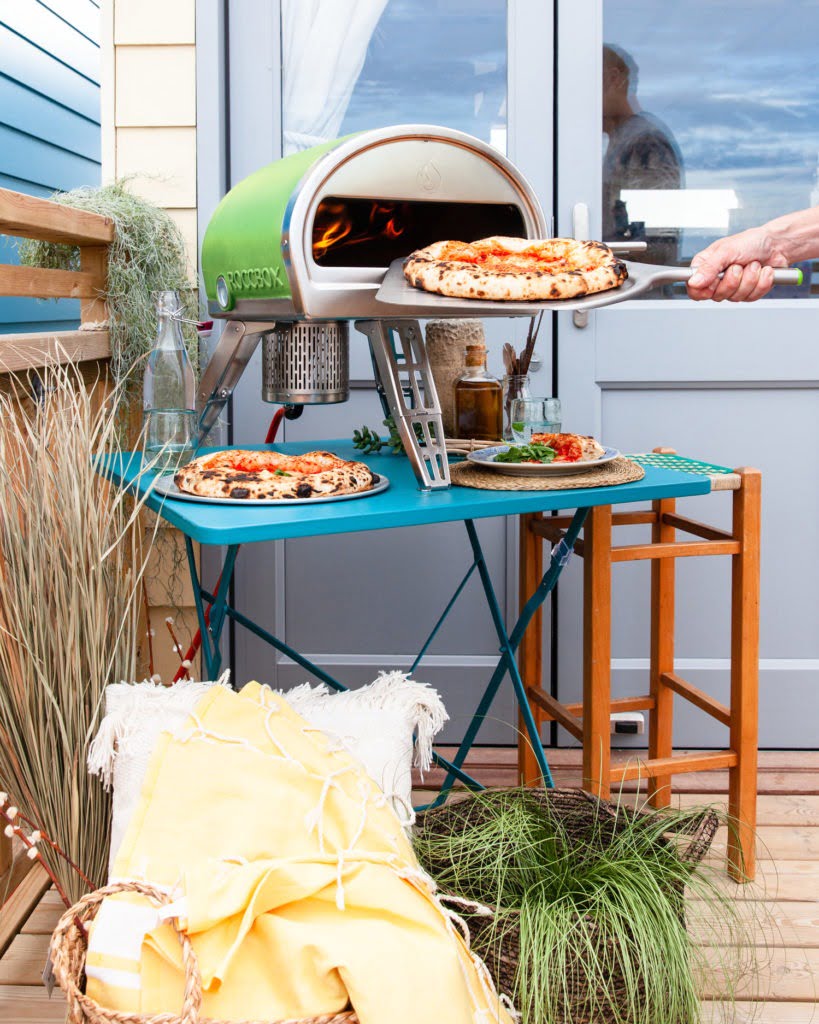 Roccbox Oven – For Pizza Party Lovers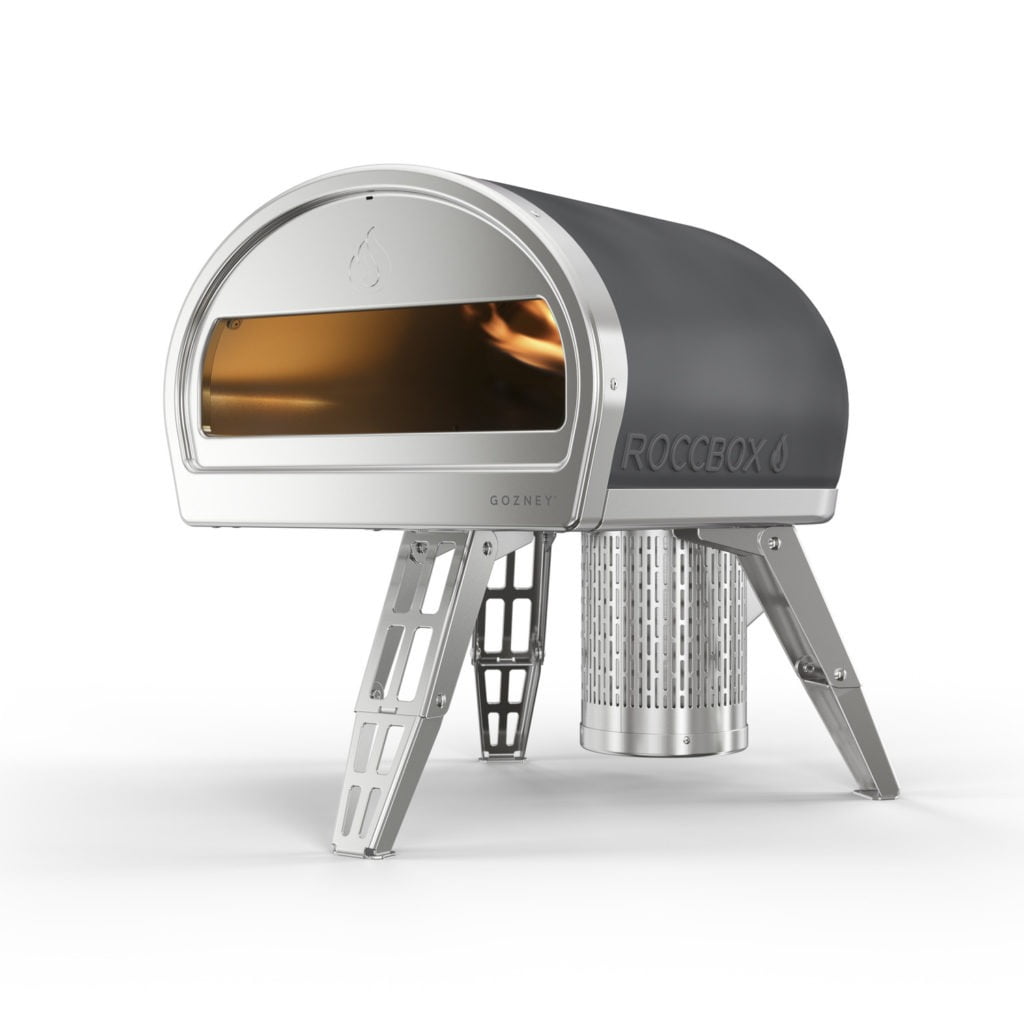 Want to cook a pizza in under 60 seconds? Then you need to take a look at the Roccbox oven. It's the world's first portable 500ºC outdoor oven too – and it is simple, reliable and easy to use.
This outdoor oven is geared towards quick-fire pizza get-togethers, children's outdoors birthdays parties, or feeding lot of hungry mouths in one go. It's designed to have 86% heat retention which helps the Roccbox oven keep consistent temperatures on the oven's stone floor for bake after bake.
You can choose between wood or a gas burner. And this compact stone pizza oven is portable with retractable legs and detachable burners so that you can take it with you camping, to the beach, picnics or even just to move it around the sunny spots in your garden.
How does it work? The oven quickly gets up to temperature ready to cook a pizza in just 60 seconds, meaning you can turn out over twenty pizzas in an hour! And the heat will give your pizzas thin, crisp bases, and perfectly charred artisan crust. Yummmm…..
And when you are finished cooking up a storm in your outdoor kitchen, you can use this pizza outdoor oven to keep you warm late into the night.
Black Edition – For Budding Chiefs & Foodies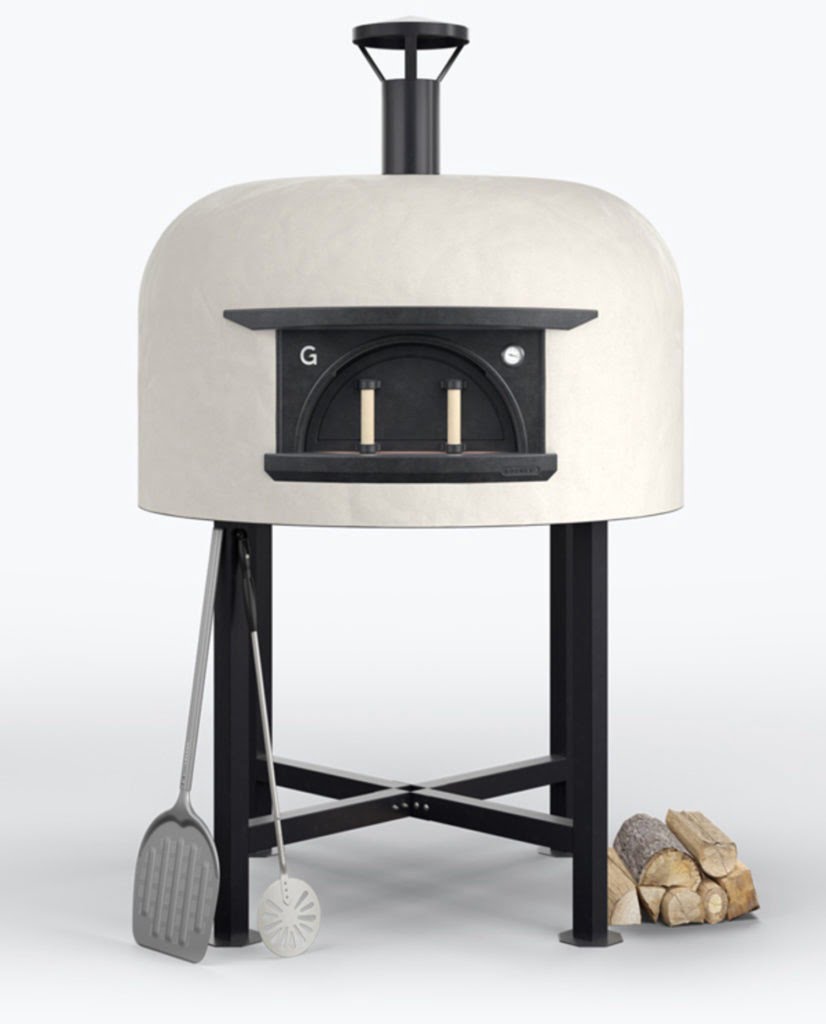 If, like me you have spent a lot of time and money on your garden, you'll want an outdoor oven that blends seamlessly into your design style. That is why Gonzey have launched the Black Edition outdoor ovens.
Available in gas and wood-fired, this versatile oven will transform the way you cook and entertain at home. It will help you cook like a professional (it's commercial grade afterall) where you can bake fish, meat and even bake bread in it.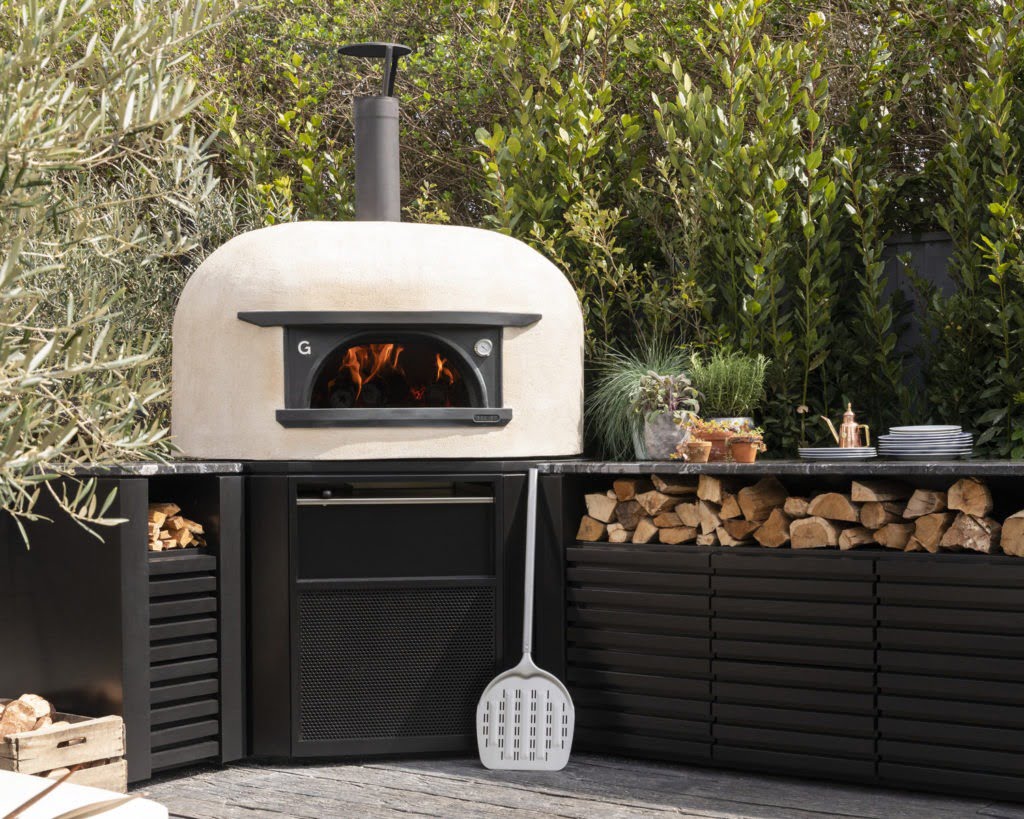 Black Edition is a unique because it cooks consistently at various temperatures. You can roast meats and slow cook meals utilising the core's gentle heat radiating properties. Or maintain high temperatures when cooking pizzas. You can even leave dishes slowly cooking overnight if you wish – just imagine that!
The Black Edition has an enamelled, cast iron mouth which is wide enough to fit multiple or extra large oven dishes. Keep an eye on your dishes with the large open mouth – which will dramatically show the flames adding flair to meal times.
Oh, and this outdoor oven is easy to assembly at home and fits through any standard doorway.
Stone Core – For An Outdoor Kitchen All Year Round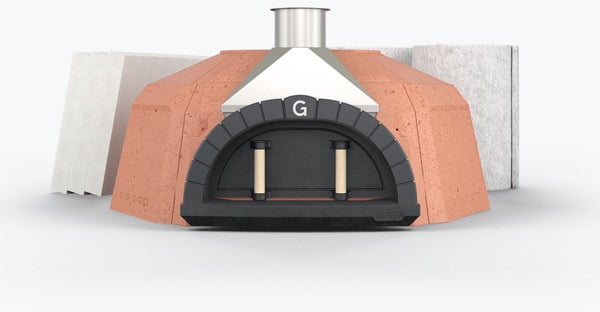 Designed to sit inside an oven enclosure, the Gozney Stone Core is commercial grade outdoor oven that will give your alfresco meals the same taste as in a fancy restaurant. It will transform the way you cook and entertain outside for ever.
This stone oven is hand-cast in the UK and the internal oven core is made in segments that fit together to create a sealed stone environment that a professional-chief would be seriously impressed by.
The oven retains heat to allow you to control the temperatures easily. You could learn how to cook a more diverse range of dishes from high heat pizza to low and slow cooking, over longer periods and overnight.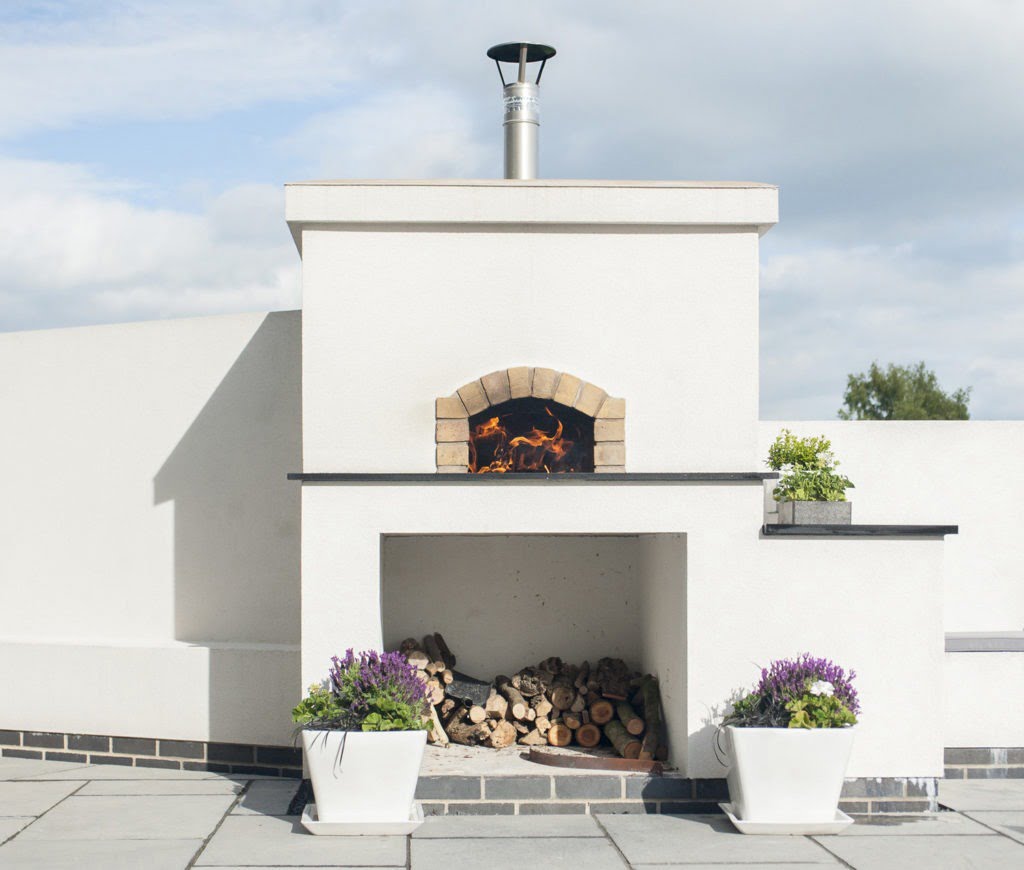 The fun part of this outdoor oven is you can build the exterior of your oven exactly to suit your needs. Do you want a traditional look, an Italian style oven, or something more modern – the design is totally up to you.
Again, it's super easy to assemble at home, the Stone Core outdoor oven can be carried into your garden and within hours you could have kitchen-grade oven inside your own enclosure.
Take a look at the Gozney website which has lots of fun how-to cooking videos using their oven from Smoked Cod's Roe to Brie in Broche and even a Baked Alaska.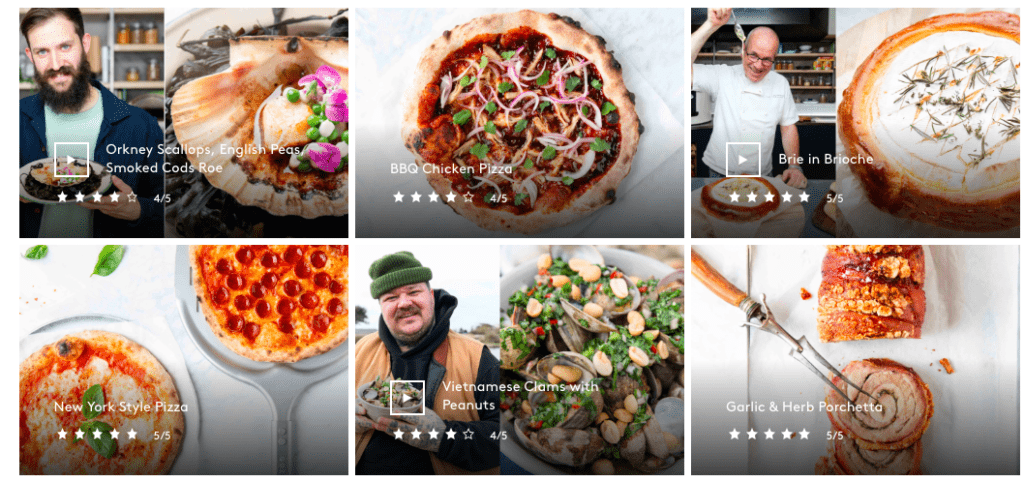 Which One Of These Outdoor Oven Tempts Your Most?
As I'm always daydreaming on packing up my life in a camper van and exploring the world I think the Roccbox is perfect for my lifestyle. But then again, the idea of designing my own oven around the Stone Core and then cooking fish or baking bread really appeals to me too.
I'd love to know which outdoor oven you love most, and which would fit into your lifestyle. Please pop a comment in the box below.
Oh, and can I ask you a favour please? If you have liked this post, can you please drop me a vote HERE. My blog has been nominated for Best Lifestyle Blog and it would mean the world to me to be shortlisted. Thank you!
Until then, have an amazing August bank holiday – and I'll see you the otherside.
You May Also Like
HOW TO CREATE AN OUTDOOR GARDEN ROOM – 8 TIPS & TRICKS
STYLING AN OUTDOOR BAR CART IN 5 EASY STEPS
OUTDOOR FURNITURE FOR SMALL GARDENS