I'm breaking away from interiors to discuss my new passion project – fitness! I've shared my fitness journey on the blog before. Today in this post I want to share with you my 5 simple tips to fitness success. These are tips that I wish I known before I started working out!
Why am I doing this? Well, if you follow me on instagram you would know that I love being active. My job as an interior stylist is very physical so I need to stay fit to be able to work hard and play hard. But I won't lie – this hasn't been an easy journey from sofa to gym.
By sharing what I have learned, I want you to have the same feelings of success, accomplishment and pride in your body. By following my 5 simple tips to fitness success, you'll start feeling fitter and happier instantly.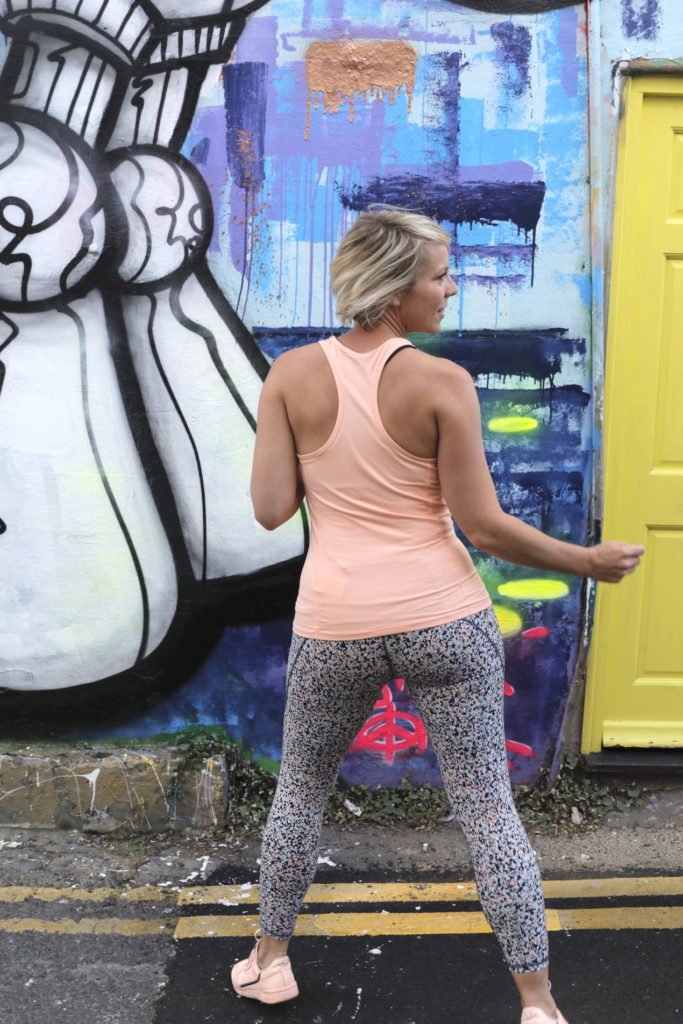 5 Fitness Tips To Become A Happier and Healthier You
Starting A Fitness Journey
I've always loved yoga, cycling and running but when work gets busy or life gets full, it always slipped down my to-do list. My health was never my main priority. Are you like that? That all changed last year when I decided enough was enough and I needed to work out to help my creeking gap, take a break from the office and lift my mood during the winter months.
I shared my advice on starting your fitness journey in this post HERE if you fancy taking a read.
In September last year, I made a promise to make a few changes to my exercise regime. The biggest was to join a gym. Since joining my stress levels are reduced, I sleep better, drink more water and I feel fab inside and out. If this sounds like something you would love to feel too – then read on.
That is what I want to share today, my 5 tips For Fitness Success. My aim? To encourage to start your fitness journey and join my on my adventures.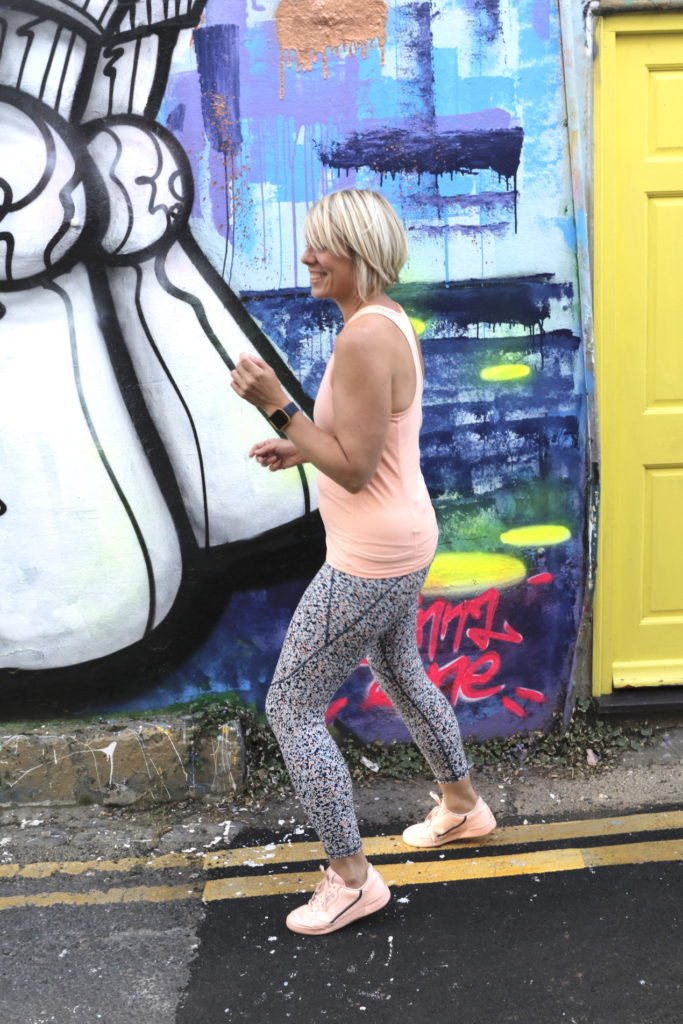 1. Sign Up For Free Fitness Passes
I've only recently joined a gym. And I'll be honest, I thought that the place was going to be full of the body beautiful. But actually it's full of people like you and me. Everyone there has their own reasons to work out – from losing weight, to beating depression and making new friends.
The key is to find a gym that works for you and your lifestyle. Most gyms give out free day passes. I tried every gym in Brighton before I decided which one to sign up to.
You need to find a gym that works for you. My gym is not the most fancy but it does have lots of classes that I can fit around my busy work schedule. Originally, I wanted a swimming pool – but after trying lots of gyms out, I realised I loved going to classes more. Plus everyone at my gym is so friendly and there is people of all ages and sizes. I felt comfortable working out there. My gym is within walking distance which means I will go more often!
Look for a gym that works for you – either near your work, or near your home. With a car park so you can drive there in the mornings. With lots of weekend classes if your weekdays are too busy.
Most gyms have apps so you can book into classes so you are guaranteed a place. At the start of the week, I write down how many classes I want to go to and then I make it my aim to tick them off. It helps me go!
If a gym is out of your budget, then get out there in nature. A quick run in the park, a swim at the local pool or cycle to the shops and back is better than nothing. I use my fitbit to make sure I get my 10,000 steps in a day even if that means dragging my dog up to the park. I now know a 45 minute dog walk is 4,00 steps!
2. Set A Fun Fitness Goal
When I say a goal this isn't about how many inches you can lose. It's more fun but realistic goals. With myself it was to help my mental health in the winter. Yours could be to make new friends; Try a different type of class once a week. Drink two litres of water a day. Or eat veggie/vegan more than once a week.
Personally, as fab as it is to fit into that amazing dress or loose a few inches off your hips, if you set that as your goal and you don't get instant results it can be easy to feel deflated. Trust me I know that feeling of working out and still feeling fat and frumpy.
On my fitness goal list is: To feel less stressed, sleep better, get away from my laptop. I also want to watch less TV and walk at least 7k steps a day. I'm aiming to drink more water each day day. And be more organised by preparing meals in advance.
I'll be honest, sometimes I nail it and I feel like the queen of my castle. But if I manage to at least three of my fitness goals then I give myself a pat on the back.
What's your fitness goal?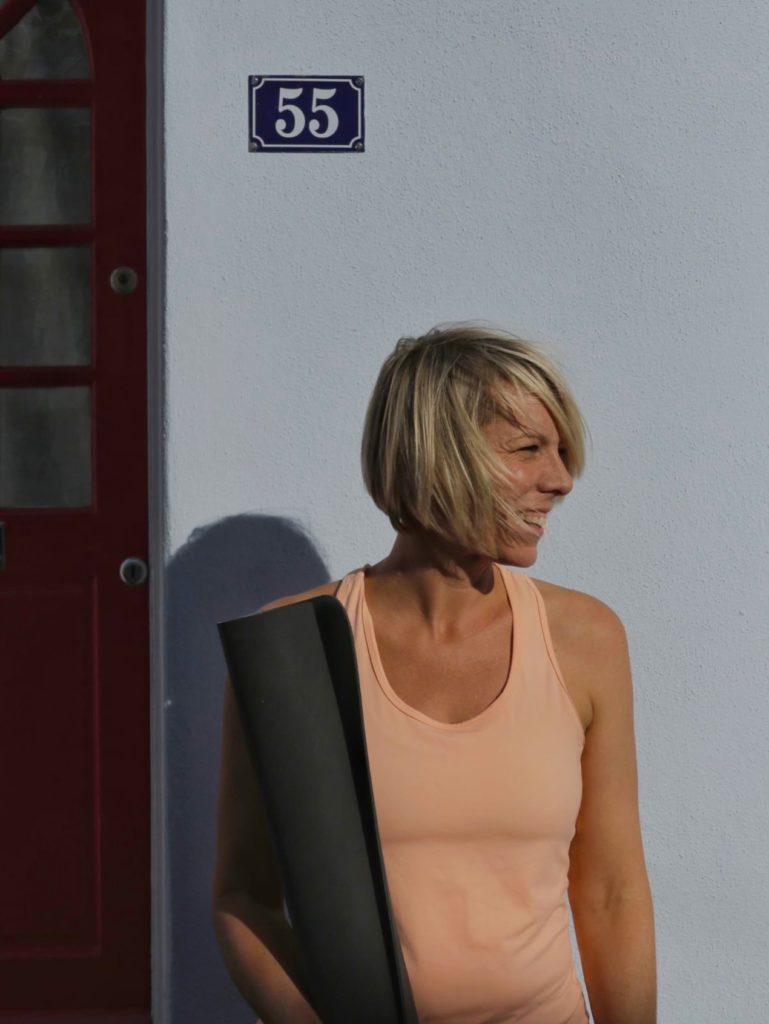 4. Switch Up Your Exercise
It's easy to get stuck in a gym routine that doesn't inspire you. You know where you dread going as you know you're going to get board easily. To avoid this, switch it up! I love testing myself with a new class each month. My gym has lots of new classes every few months from pole dancing to Body Balance.
There are also fab apps that you can download to your smartphone that will tell you about classes scattered across your area – from Zumba to Acro Yoga. There are lots that offer a free class or two on sign up – or you can buy points and spend them on different classes across your area. Try Class Pass or Mind & Body.
It doesn't have to be gym focused though. Push yourself to try new things. Recently I went to a water park and climbed all over inflatables. Last week, I went on an epic nature ramble. My friend has taken me out kayaking in the Brighton sea. Next on my list is paddle boarding.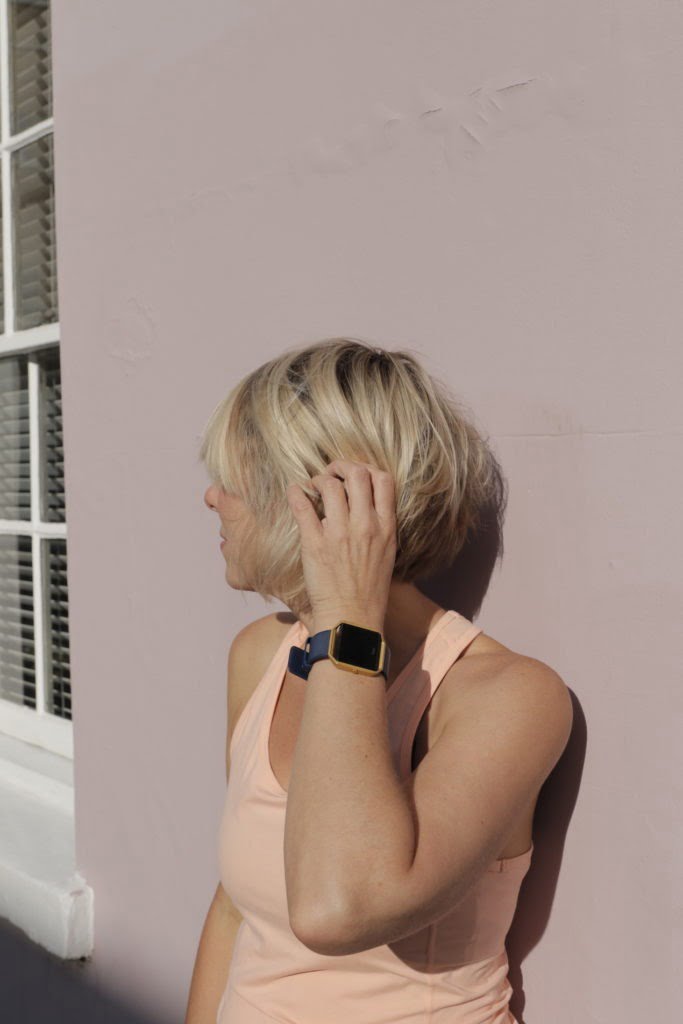 4. Treat Yourself To New Gear
Wearing nice gym clothes makes me feel fab when walking back and forth to the gym. I spent 99% of my time in gym gear now as it is so comfy. And feel fab in it too.
Before, I used to wear an old T shirt and leggings to work out in. But I always run home in case anyone would see me in my sweaty, shapeless gear. I hated putting it on and would dread working out in it.
But then for my birthday, my friends treated me to some fancy leggings from Sweaty Betty and they are amazing. They have built-in bum lift (yes that is a thing) and they hold their shape session and session. They are not cheap but you'll only need one pair to get you started.
When starting to get fit it can be confusing to know what you may need. I promise you'll need a few key essentials and you'll be fitness ready.
My Essential Fitness Shopping List:
TRAINERS: What you'll need is a good pair of trainers, depending on the type of exercise you do. I have a flexi trainer which is good for indoor training (look for cut out ridges in the sole). I went to Sport Direct and asked the staff their for their advice and I picked up a pair for £45.
SPORTS BRA: I spent a bit of money on this – £30. I went for a high impact one for classes with high movement. I want my boobs to be firmly in place so I can concentrate on working out. For Yoga I have lots soft medium-impact bras that allow my body to move a little more when stretching out.
LEGGINGS: There is nothing worse than leggings that constantly fall down when you are working out. Or see-through leggings. Or leggings that go baggy at the knees. My friend bought me the bum sculpting leggings for my birthday that you can see I'm wearing in this post from Sweaty Betty and they make me feel amazing. I can't rate them enough.
Other places I love for fun gear is Forever21 and Sports Direct, and I loved Rita Ora's range for Adidas. Oh – and H&M have great workout gear. You'll just have to pick and choose what suits you best.
Other things you may like to treat yourself to…. large water bottle, gym bag, waterproof jacket, lightweight jacket, loose long sleeve tops for yoga, sports socks and a yoga mat & bag.
Once you look that part, you'll feel the part. Now I have days set aside where all I wear is my gym gear as I know I'm going to work out later. But as it looks nice, I don't mind bumping into friends now when out and about.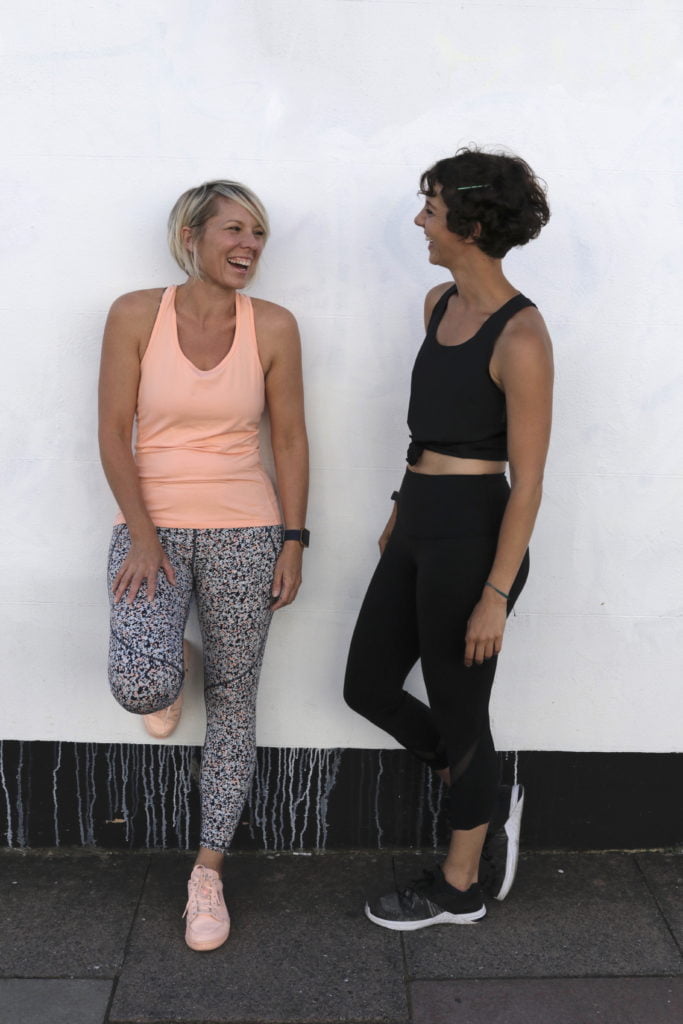 5 Make That First Step By Working Out
It sounds obvious but my last simple tip to fitness success is to start working out. I have been known to procrastinate. I've made all the excuses not to go to classes (busy, tired, no time). And I have canceled on yoga retreats (no money!)
BUT NO ONE REGRETS WORKING OUT! EVER!!
I promise, if you drag yourself out and do something active you'll come home buzzing with pride and energy with endorphins racing around your body.
What I do is go for half-an-hour. I can spare 30 mins a day towards working out. That way, there are no more excuses.
Go for that walk/run/class! You will not regret it.
5 Simple Tips To Fitness Success For A Happier You
Do you feel more confident to join a gym, to go to a yoga class or to try a work out video at home? I would love to hear from you in the comment box below (I reply to everyone).
You May Also Like
STARTING A FITNESS JOURNEY THAT WORKS FOR YOU
KICK START YOUR DAY WITH A BRILLIANT BATHROOM ROUTINE
5 WAYS TO FIND HAPPINESS AT HOME