Are you looking for winter wardrobe inspiration? Then you're in the right place. From cosy outerwear to stylish base layers, it's easy to fall in love with the latest collection from Protest – plus, I have a 10% discount code for just for you.
As ever, Protest's latest winter sportswear of jackets and coats is spot on for the cold months ahead. As is their on trend accessories like snow gloves and designer-style hoodies and fleeces. Whether you are looking to hit the mountains or head out into town, you'll be warm and stylish in their latest range. And with my exclusive discount code valid until 28 February 2021, be sure to snap up your snow favourites now!
CREATED IN PARTNERSHIP WITH PROTEST
With the temperature starting to drop, there's never been a better time to update winter wardrobe. And right now, Protest has a particularly stylish edit that is both practical and chic. From jackets with cinched in belts and neon shades, to soft-to-touch fleece layers and cool-girl beanies, there's something for everyone in their latest collection.
Good news! You can update your winter wardrobe without breaking the bank. Get 10% OFF your order –  enter code welovehome10 at the checkout.  The 10% coupon for is valid until February 28, 2021! I'm excited to introduce you to Protest's new women's ski fashion range.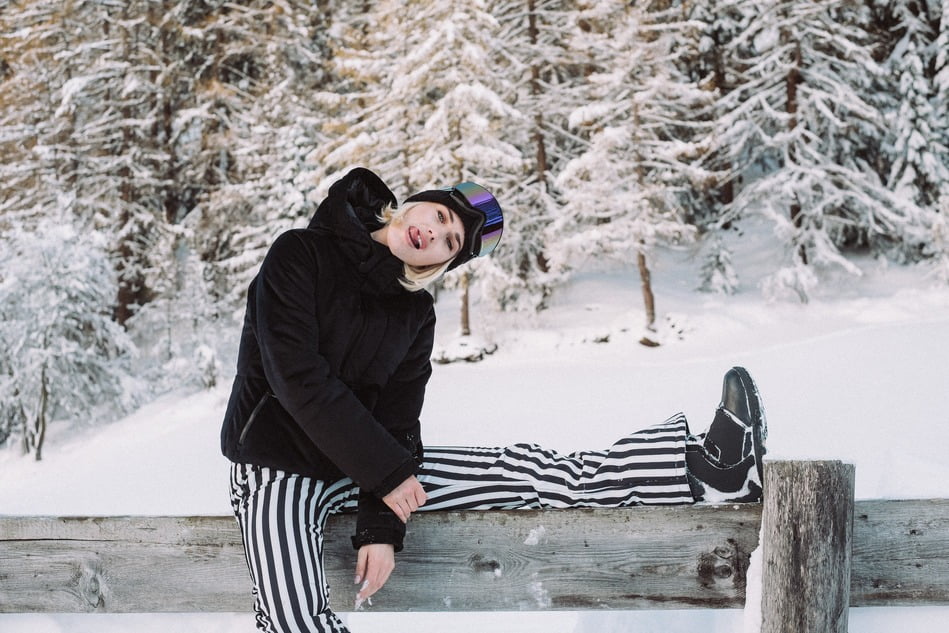 Protest – The Brand Winter Was Made For
I don't know about you but I'm finding this month so cold and wet. I've decided the best way to combat this freezing weather is through fashion! When Protest got in touch with their new Ski collection, it was a match made in heaven.
Based in Holland, Protest's small design team create fashionable and functional clothing for sports lovers. In the winter, they focus on functional boardwear, designed by a small team with backgrounds in sports and fashion. You'll love the details: from eco-friendly materials, new construction techniques, breathable fabrics, zippers, embroideries, stitchings, fabrics, textures, finishes, and washes. It's the coolest, most practical clothing you will ever own – for on and off the slopes.
I've was gifted one of their animal print Ski jackets last year and I can't stop raving about it. Seriously! You can see it here taking a staring role on my Instagram account. Like most of Protest's jackets, the outer fabric is 10K water resistance so it is my go-to on rainy days. The cosy hood keeps my ears warm on windy walks. My quilted jacket is extra warm because air is (cleverly) trapped between the stitching which then heats up and keeps me toasty even on the coldest of days. It has deep pockets with zips and wrist cuffs that make sure that my Protest jacket is what I grab first whenever I'm dashing out on colder days.
As you can see – I'm a HUGE Protest fan. Let me give you the highlights from their latest collection launches.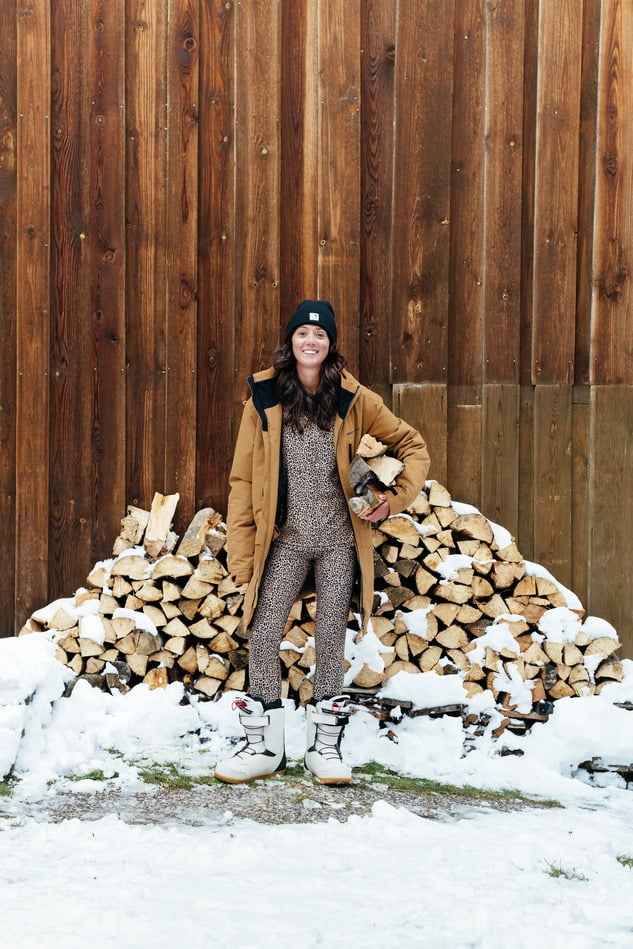 Outdoor Fashion Trends For 2020
First thing you'll notice is the bold prints peppered through out the Protest ranges. Their ski jackets come in a riot of patterns from plaids, chain designs and leopard prints. They always have matching accessories like fleeces, gloves and beanies with makes your winter outfit looks as cute AF.
All their outerwear is made from functional fabrics like softshell, fabulous velvet and fluffy fleeces. If you want something a bit bolder then – go for neons shades which look amazing against the white snow (or on grey, rainy days). And purple is THE COLOUR to be seen in this winter plus it is very flattering for all skin tones.
Within each of their new collections, there are a wide range of base layers, mid layers, outerwear and accessories that all look awesome together! There are seven collections in total but today – I'm picking out my top 3 looks for winter 2020.
Power Plaid
Lumberjack checks, in red and black shades, are key to this trend. Layer up with the Bowie plaid shirt and team with a pair of the white ski and snowboard trousers. Both have 20K water resistance and 20g breathability as well as being totally PFC-free (you can read more about Protest's impressive sustainability policy HERE).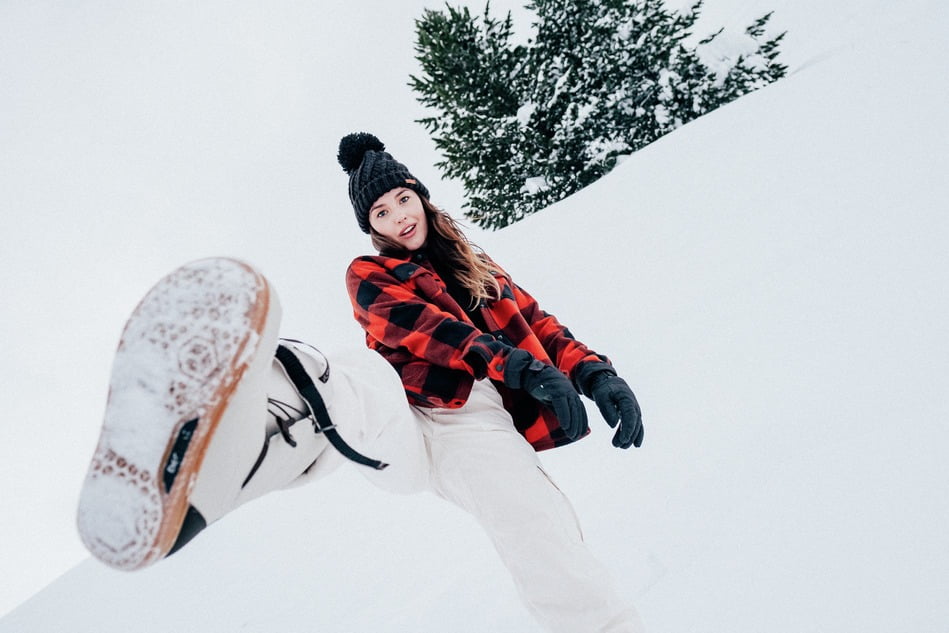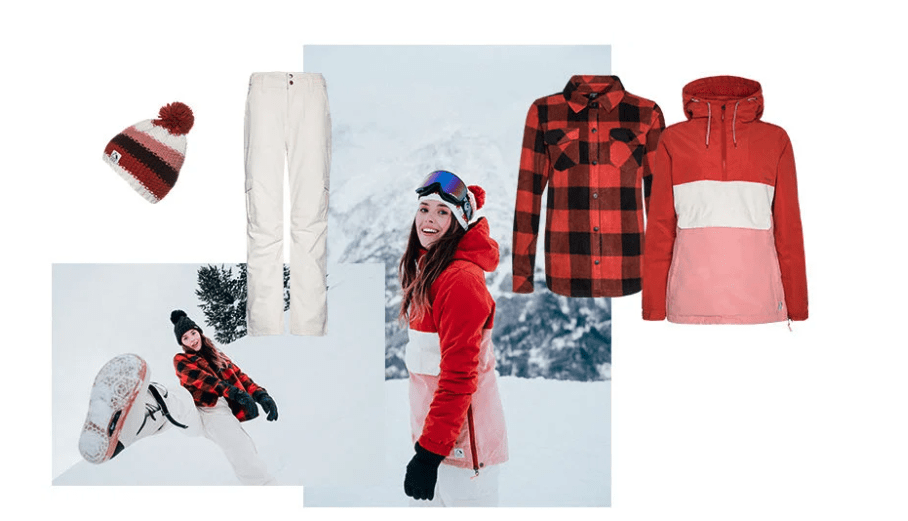 ANN anorak | EVE trousers | BOWIE blouse | CRAVE 20 beanie
Neon Electric
Turn up the dial this winter with bold neon colours! I'm in love with the Babe ski jacket – as its' bands of bright blue and neon pink with a hint of yellow piping it just the right side of colour confident for me. The Cassie tech fleece is bound to become your favourite mid-layer. It will add a SHOCK! of acid yellow to your winter wardrobe. This striped fleece is breathable, warm and wonderful. The cherry on top of your outfit, is a pom pom hat in a chunky knit.
New to the slopes? Looking to invest in some ski gear this winter? Then check out this post called 5 Best Skis For Beginners – https://www.globosurfer.com/best-beginner-skis/ which takes the stress out of picking the ideal equipment for your next winter holiday! I'm totally going to treat myself to some new gear for sure.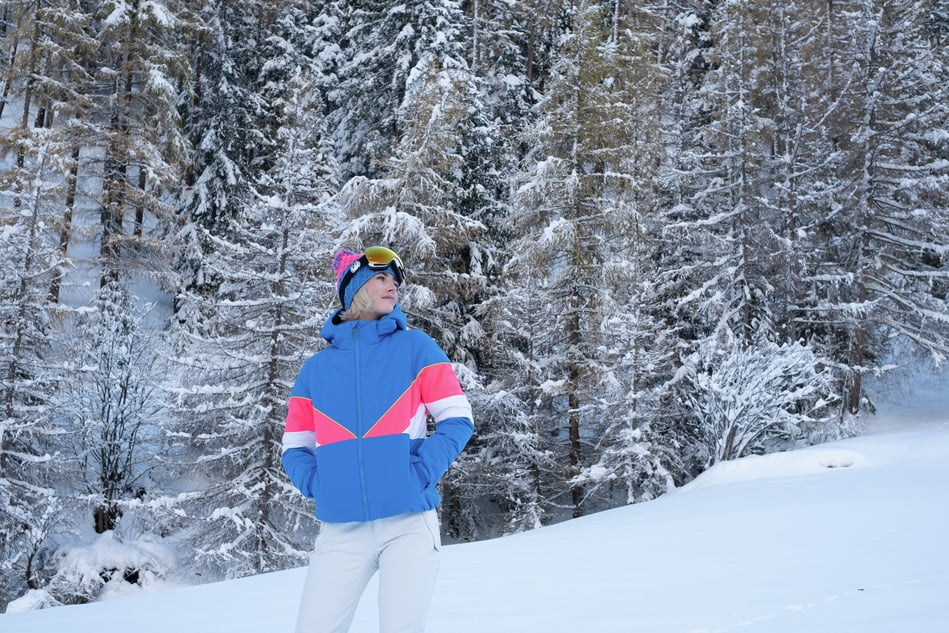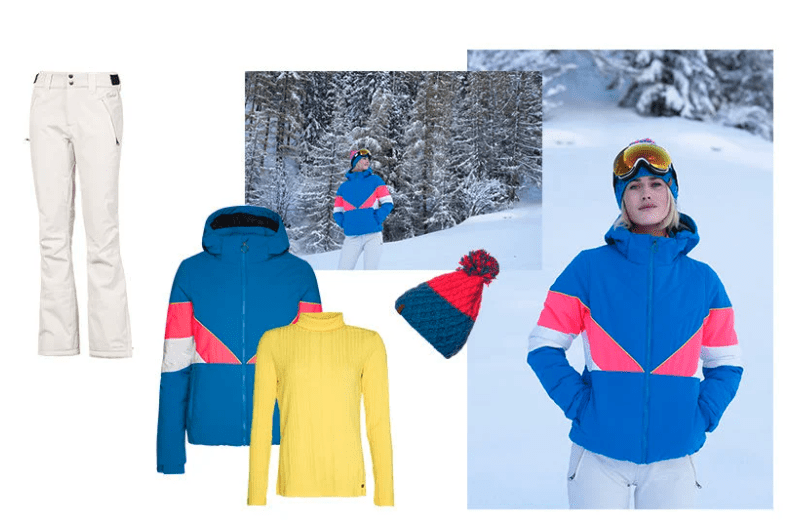 BABE jacket | JULES mid layer | LOLE trousers | HIKER 20 beanie
Chain Reaction
What happens when you fuse mountain attitude with street chic? You get the Dallas ski and snowboard jacket. To finish off the look, invest in the Every 20 thermo stretch mid layer and the Tanya functional snow mittens. This look will bring glamour to your winter wonderland with these great pieces. Just gorgeous!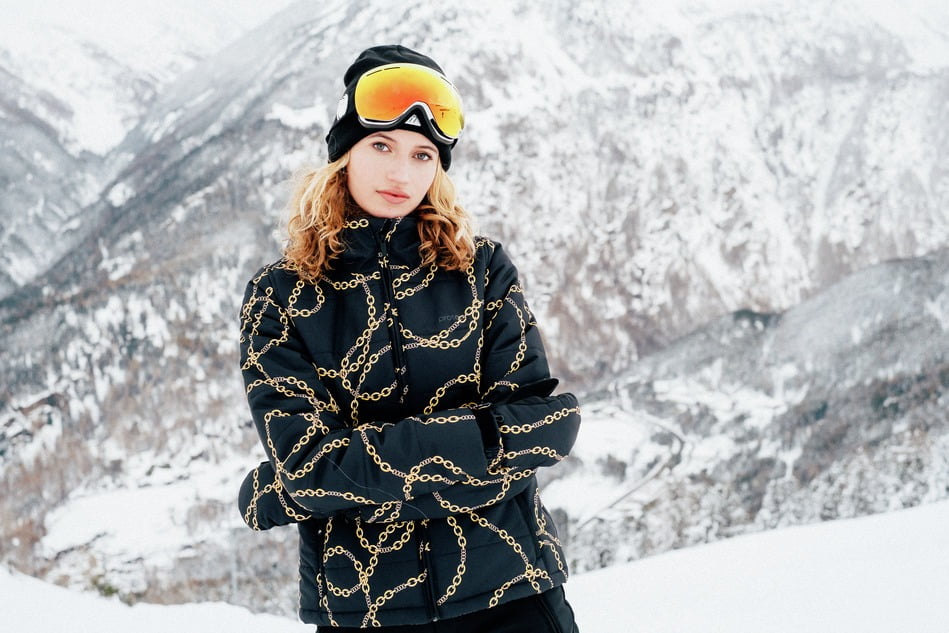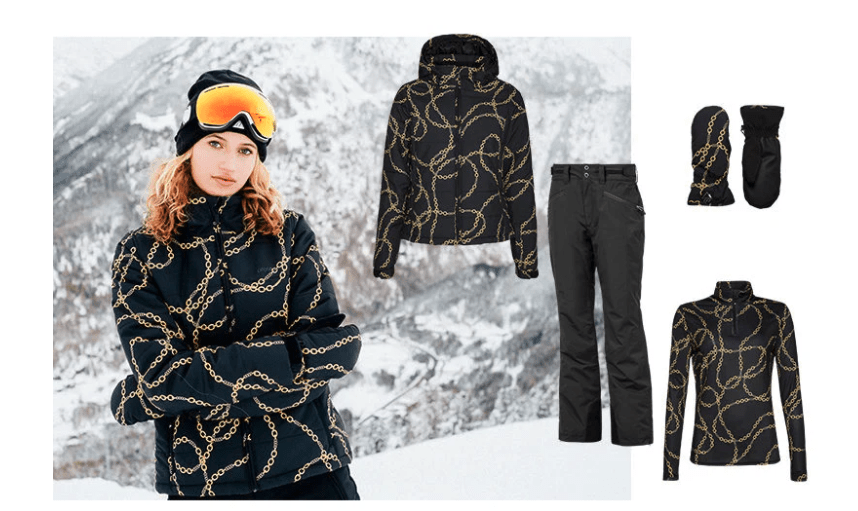 DALLAS jacket | EVERY 20 mid layer | KENSINGTON trousers | TANYA mittens
Here comes the season of snow!
There you have it – my pick from Protest's new collections. You've seen neon, chains and plaids print combined with colours that will have you standing out on the slopes ( or park, street or on the way to the gym). And if you fancy treating the man in your life, have a look at their excellent range of ski jackets and fleeces and he'll be warm and stylish all winter long.
If you use my welovehome10 discount code at checkout you will get 10% off your purchases (valid until 28th February 2021).
Have fun finding your new winter look!
You May Also Like
WHERE TO SHOP FOR YOUR WINTER SUN BIKINI
3 SIMPLE FITNESS TIPS TO HELP YOU HAVE AN AMAZING WORKOUT
6 DESIGN IDEAS FOR A MINDFUL HOME