Give your home a fresh new look with 8 of the best wall murals that are on trend for 2022.
Looking for a cool new way to upgrade your home? Then wall murals are an inexpensive way to revitalise your decor, adding both personality and style to your home. The best bit is wall murals are so versatile, making them easy to work into almost any design scheme, and they come in just about every colour and pattern you can imagine. Wall murals can be applied to any flat wall surface too, so you won't have trouble finding a place for them in your home.
* Collaborative post
8 OF THE BEST WALL MURALS FOR 2022
With so many wall murals out there, you maybe struggling to choose one for your space. To take the stress out of picking a mural for your home, I asked Ever Wallpaper to share their pick of 8 best wall murals for in 2022. There's going to be one (or two) you'll want in your home for sure!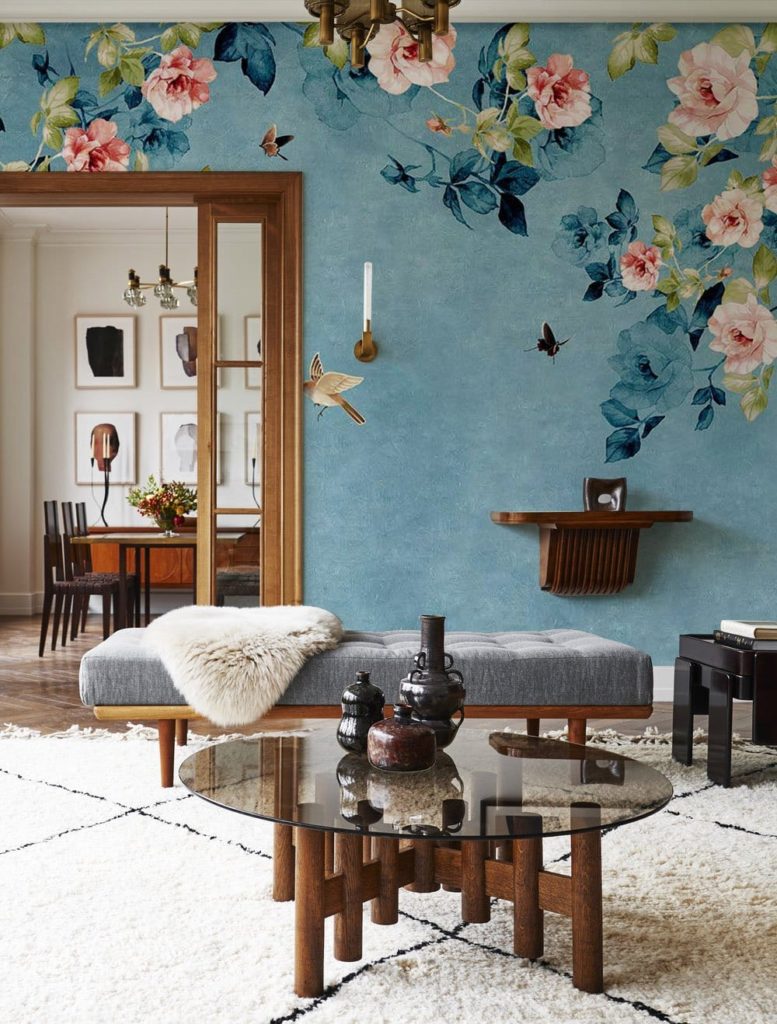 If you're looking for something different, then this Chinese-inspired wall mural is perfect for you. The vintage styling of China Rose mural captures the current 'Cottage Core' interior trend – which you would have seen cropping up all over Pinterest and Instagram.
This floral mural design is a heady mix of pink and blue roses which creates an eye-catching centrepiece within your decorating project. This mural is a great option for living spaces and bedrooms, adding elegance to your walls. I could event see it in a she-shed, can't you?
Did you know? Ever Walls murals come in both permanent wallpapers and removable peel-and-stick (which is great for rented homes).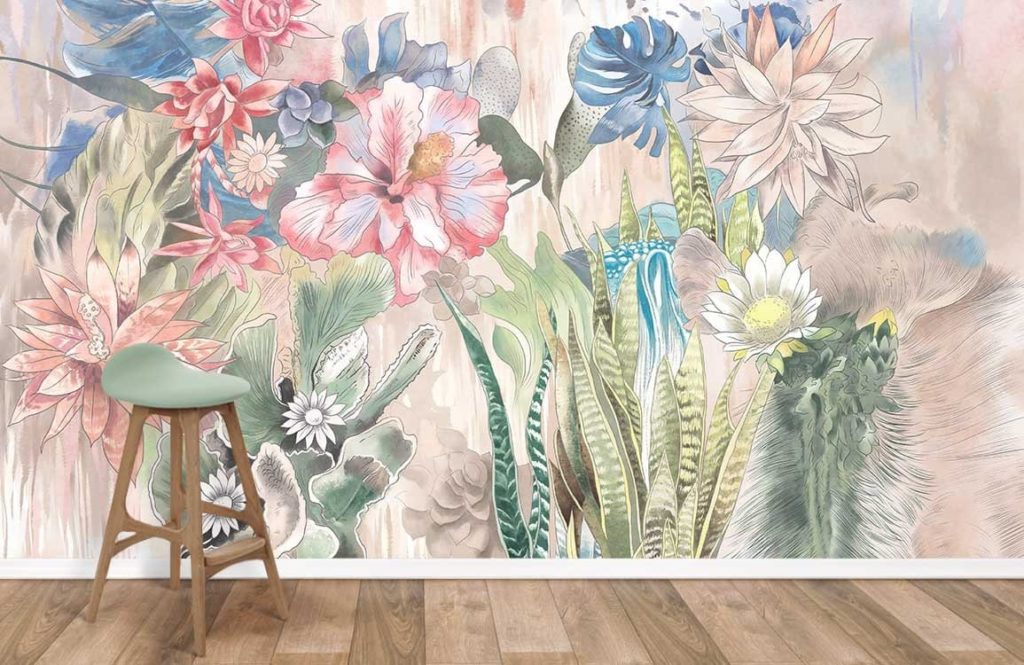 Plants are a huge interior trend for 2022, so why not greenery to your walls with this stunning mural. We all know that natural motifs bring a sense of calm to a space, but did you know they will relax and rejuvenate your mind too?
Bring the outside into your home with this foliage wall mural. It would look fabulous hanging in garden rooms, conservatories or dining rooms. Simply accessories with plants.
You can order any Ever Wall murals in custom sizes to fit your walls to create a bespoke look.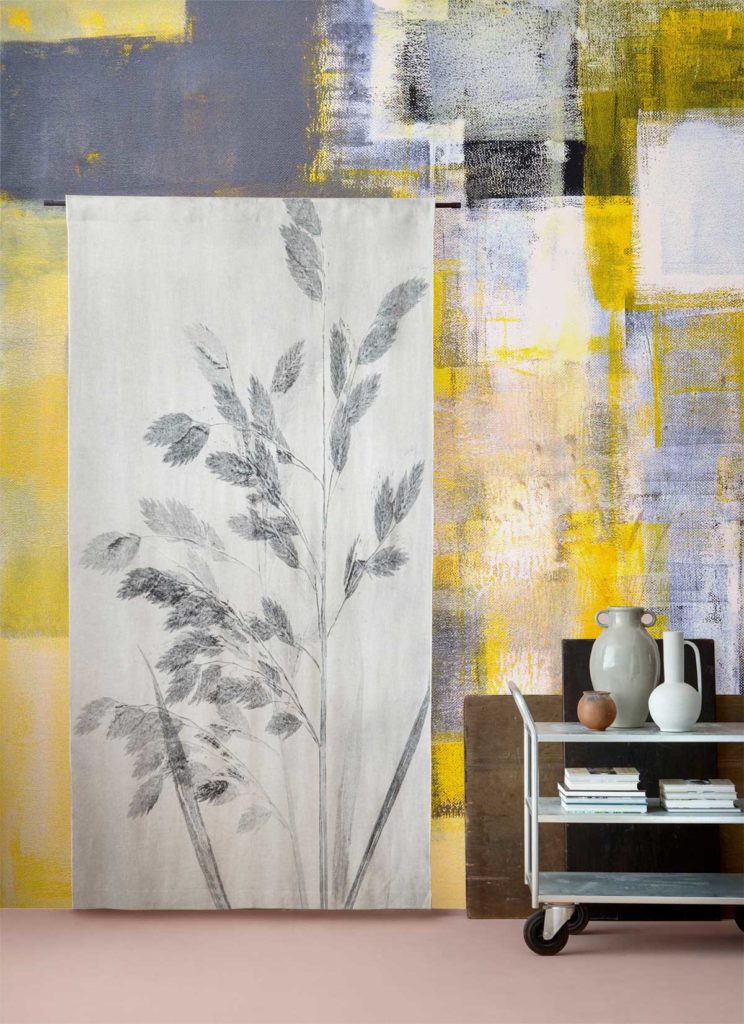 The best way to revitalise a dull space is with an abstract graffiti art on your walls. This bright yellow and grey wall mural which has the look and feel of a painting will turn your home into a modern art gallery.
This mural is great for homeowners who have struggled to master a gallery wall at home. Instead of filling your walls with framed prints, hang this impactful mural which looks like a piece of art! Making it easy to cheat the look.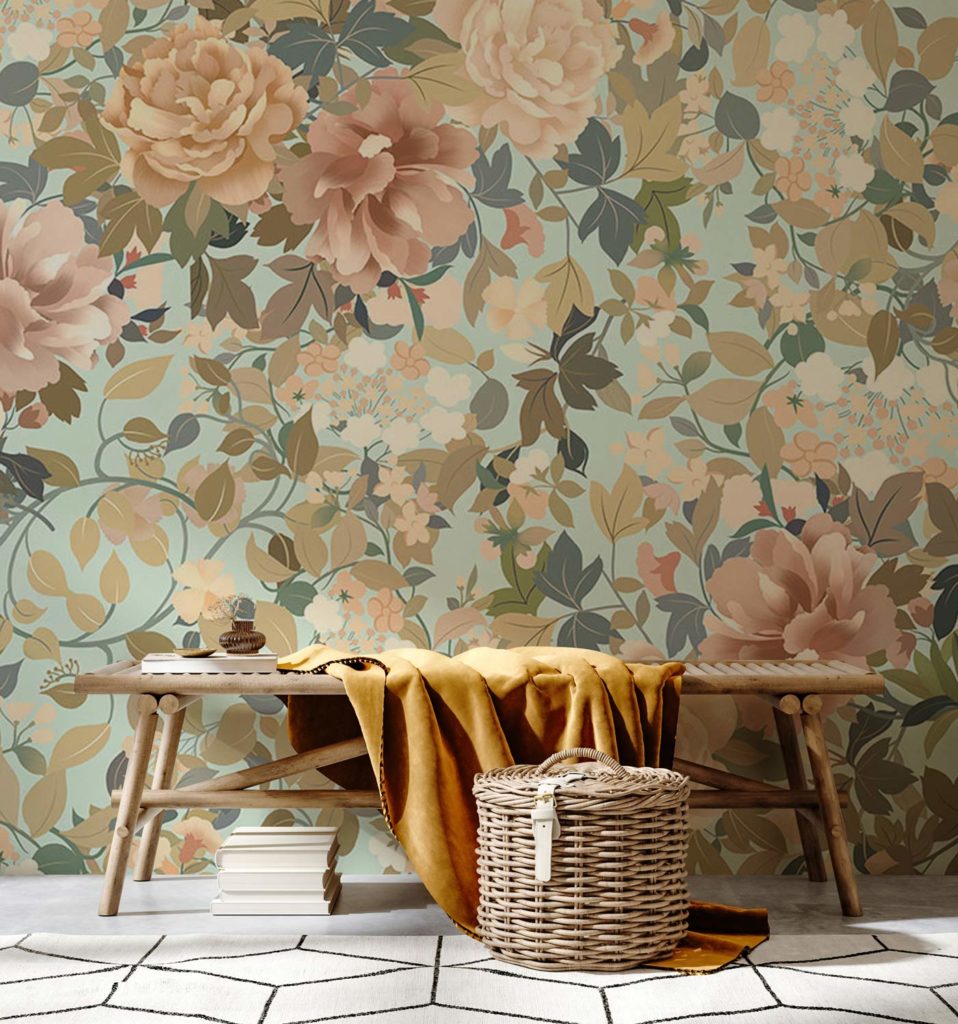 Spring is in the air with the Flowers wall mural. For an eclectic look, pair with modern furniture for a contemporary twist in your interior design. The green leaves and pink flowers under the pastel backdrop create a timeless look that will last (while other trends may come and go).
Don't feel that such high-quality murals are only accessible to people with deep pockets. This Ever Wall mural one comes at a pocket-friendly price ideal for home owners decorating on a budget.
READ: 9 REASONS WHY YOUR BEDROOM NEEDS A COVERLESS DUVET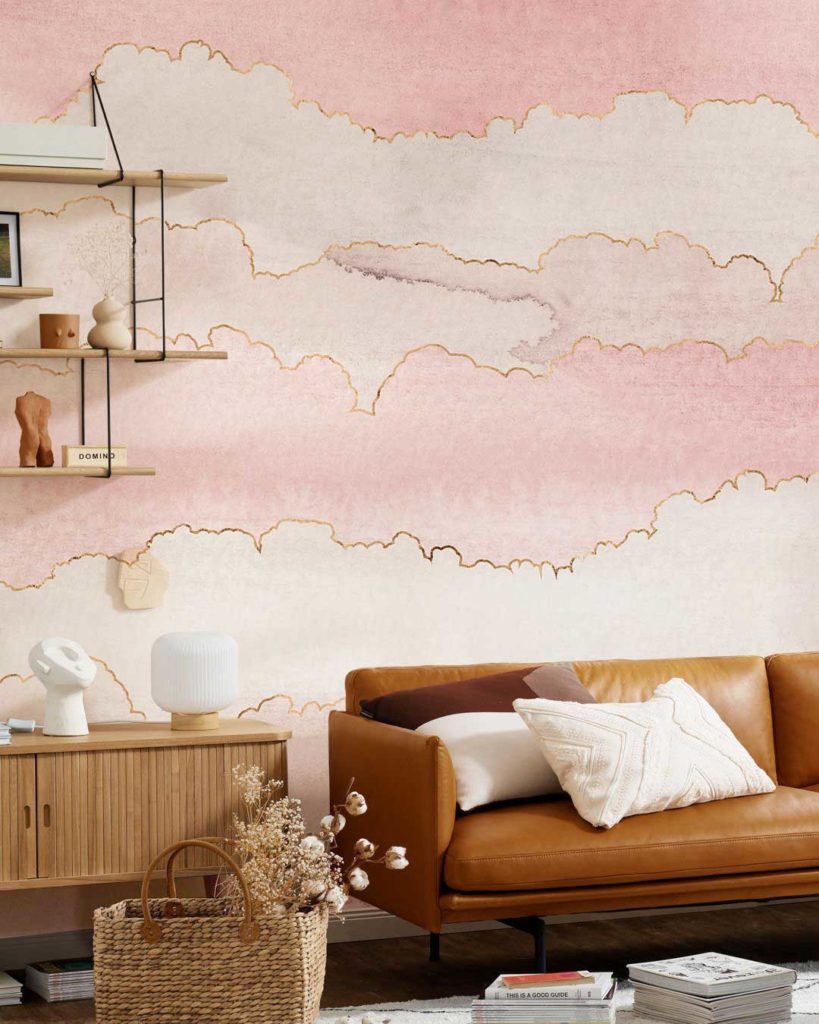 There is nothing more captivating than the sky! Capture the positive feeling of a beautiful sky scape with the Pink Dreamy Clouds wall mural. Its dusty pink tone will brighten up the darkest of rooms.
Great for kids rooms (and adults may even find themselves daydreaming about this gorgeous cloud decal).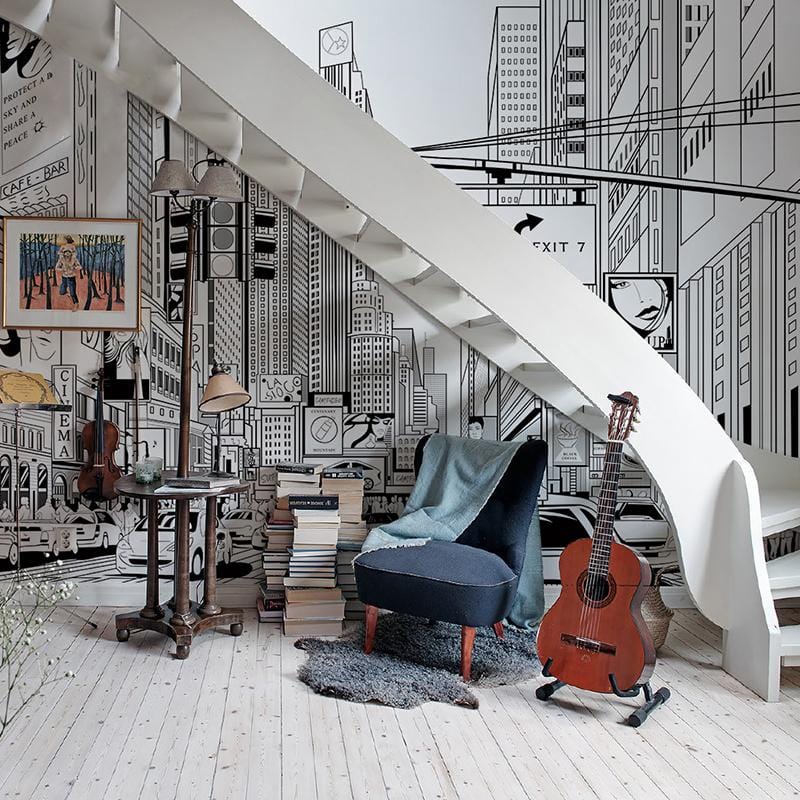 Feeling inspired by the Sex and The City new 2022 show called 'And Just Like That….?' Then why not bring New York to your walls with this hand-drawn street scene wall mural. Drawn to look like a graphic comic book. this mural will add cool vibes to your home turning it into a Manhattan loft. If you wanted to get creative your could paint elements of the mural yourself to make it a stand out piece.
READ: DON'T MISS THIS AMAZING KITCHEN MAKEOVER – WITH BEFORE & AFTERS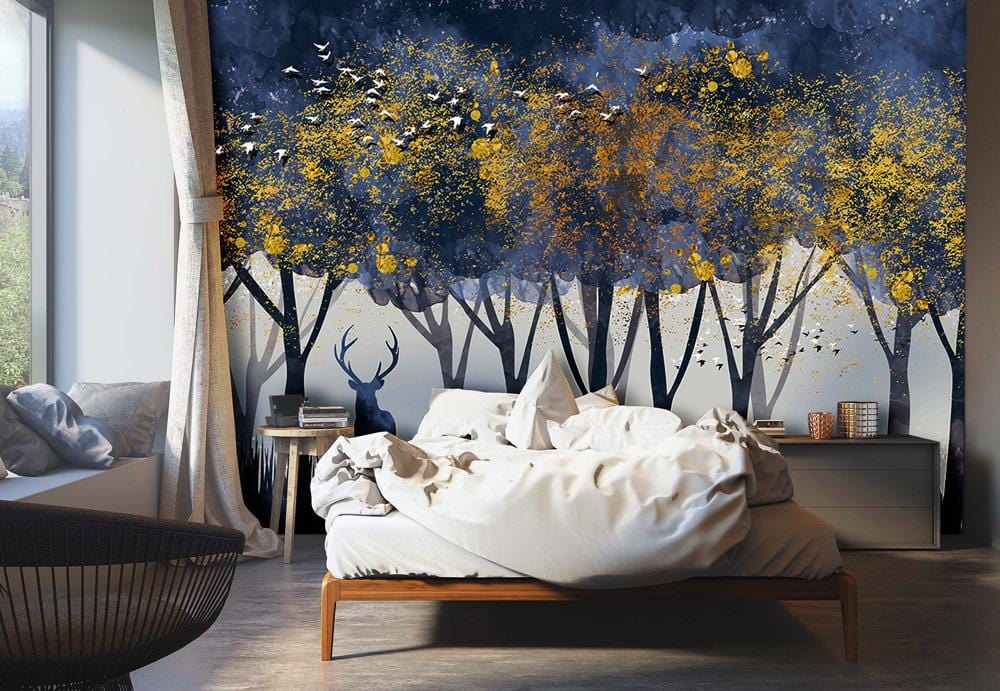 The realistic details within this Dreamy Forest mural will allow you imagination to escape into a lush forest where all your worries melt away. Sounds so blissful!
You'll want to spend hours exploring its dream-like landscape. And once you start, you won't want to stop looking at it.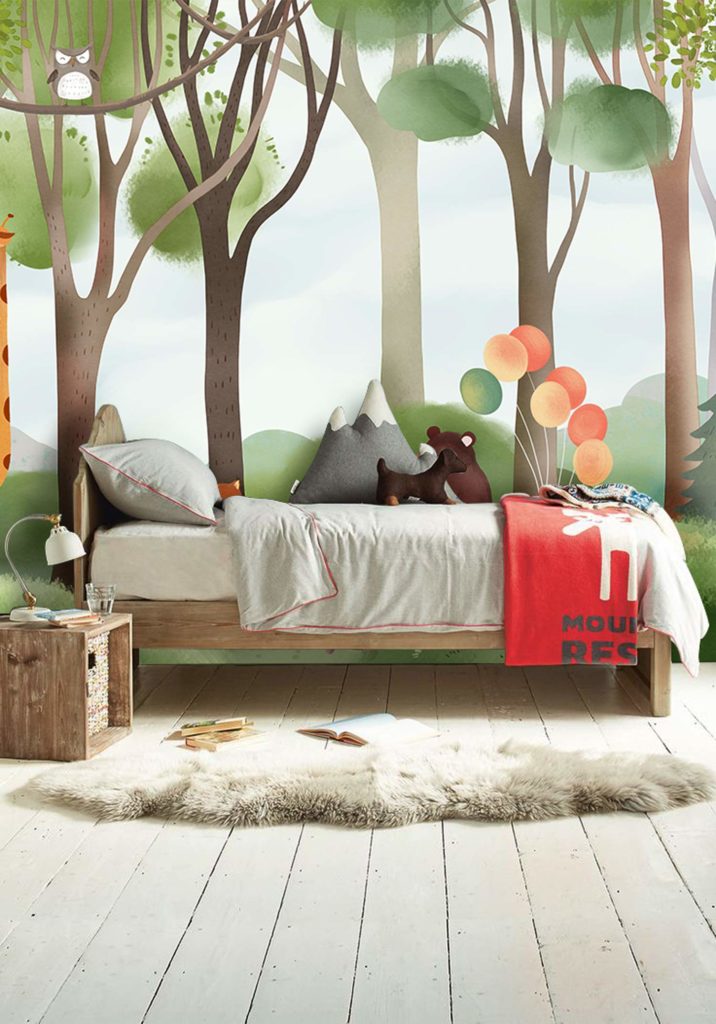 How seriously cute is this mural? Little ones will love the animal themed picnic as it has so much character. And you'll love the soft, natural colours too. This mural is perfect for kids who love to run and play in nature but also want to keep their bedrooms or playrooms looking stylish.
READ: UNLOCK PLANT POWER WITH THE SMART BRIIV AIR FILTER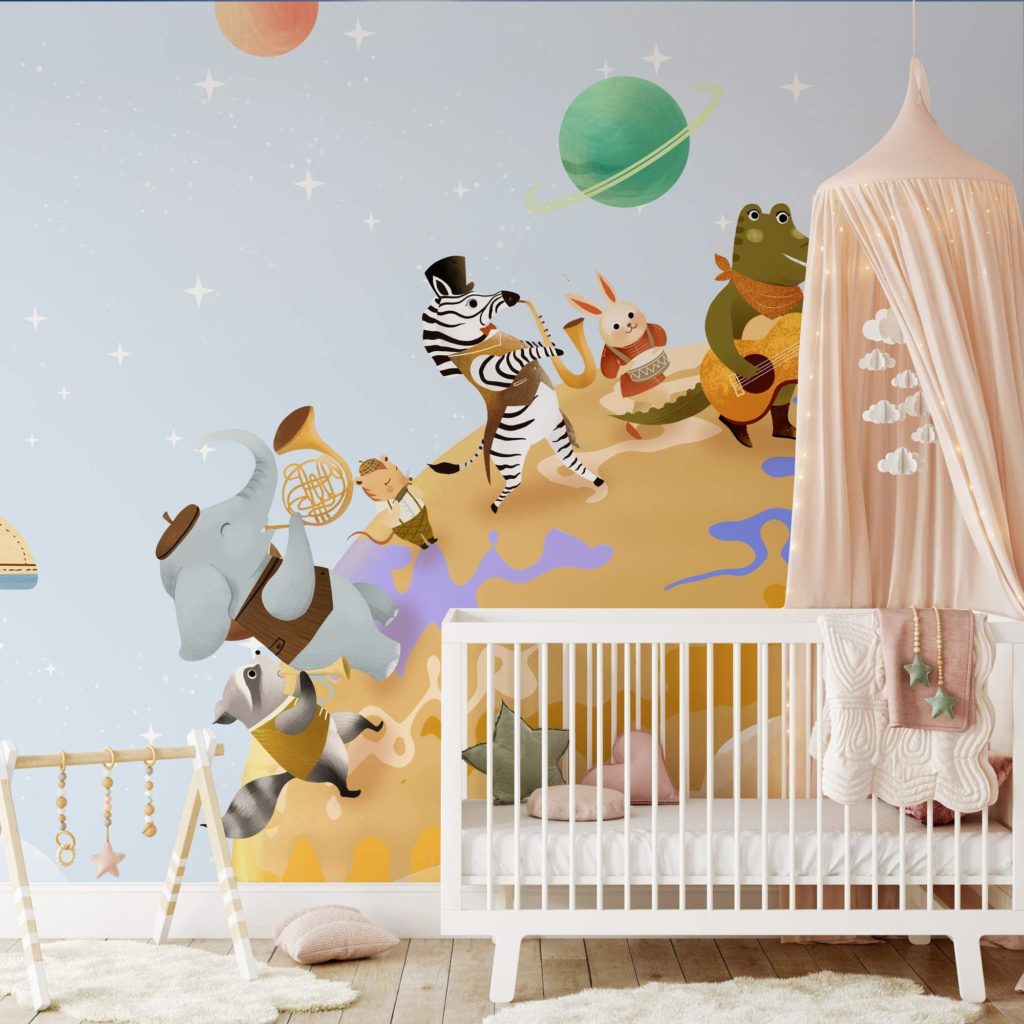 Another kiddy classic for you! The little animal band holding a concert on the moon is super sweet. From dolphins and sharks to cats, there's something for everyone in this amazing animal band mural. This would transform any space into a happy place, where creative play is encouraged. Your little one will love all their new friends, as well as be able to practice their singing and playing skills making it perfect for nurseries.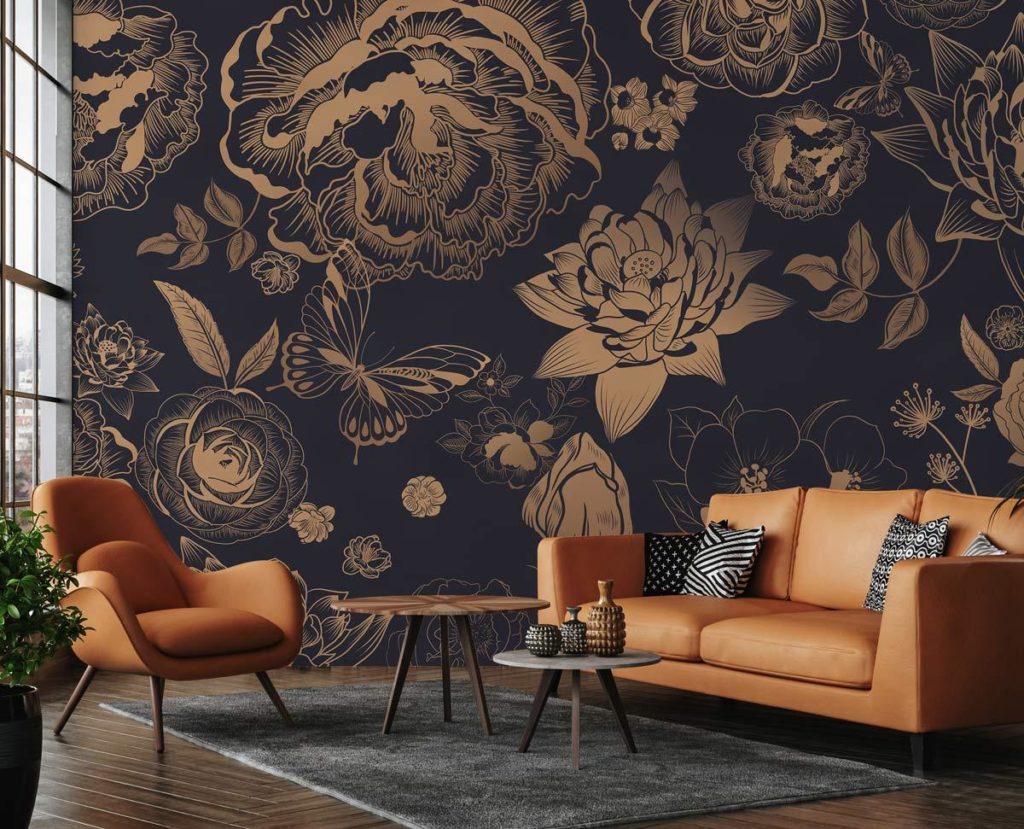 Dark walls are all the rage in 2022 – so let's be brave by hanging the Golden Vintage Flowers mural which will add drama to your home. Featuring spellbinding motifs of flowers with a gold accents is so glamourous. If in doubt on how to update your dull decor, then you can't beat a bold black mural.
What do you think of these 8 fashionable WALL MURALS FOR 2022
These 8 beautiful wall murals have unlimited potential to transform your room to become as individual as you are. Not only are they highly fashionable, but wall murals are an affordable way to change up a space without costing a fortune. I think this shortlist shows how easy it is for wall murals can turn a boring room into somewhere truly unique.
I bet this selection of the best 8 wall murals for 2022 will inspire you to start decorating.