Make your bed the perfect place to be in 2022 with the cosy comfort of lightweight fibre fill Night Owl coverless duvet.
A coverless duvet is a bedroom game changer! And once you've slept under one, you'll never want to go back to 'normal' duvets again. Let me introduce you to the Night Owl coverless duvet from The Fine Bedding Co. It's the perfect sleeping companion for your bedroom as it is the duvet that is always ready for bed!
Collaborative post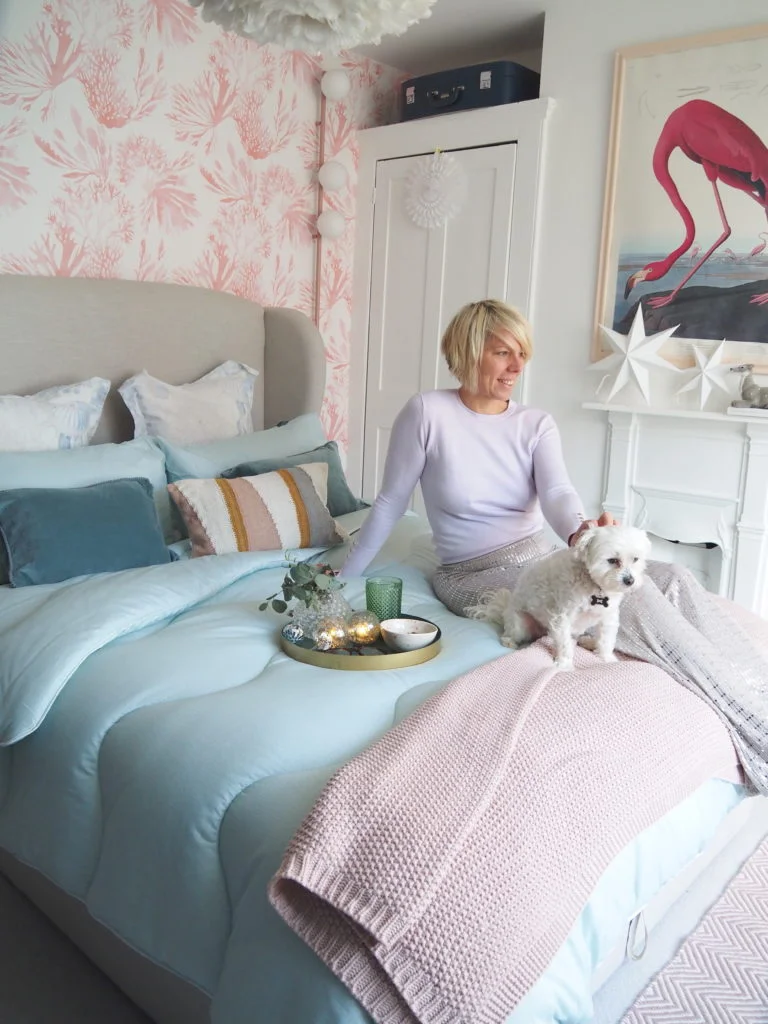 How does a coverless duvet work?
If you are wondering how a coverless duvet works, then let me explain. A re-imagination of the traditional duvet, coverless duvets come complete with a super soft washable cover, meaning you'll never need to grapple with linens again. Nothing will make your bed the perfect place to be more than the cosy comfort of a lightweight fibre fill duvet.
Unlike regular duvets, the Night Owl coverless duvet is designed to fit into your washing machine. When it is ready for a refresh, simply wash on a 40 degree cycle – and see spills, stains and marks vanish.
And when you are done cleaning your duvet, it dries in just 90 minutes! Now that's going to make life easier, isn't it?
Worried about hygiene? Well coverless duvets are actually more hygienic than regular duvets with cover sheets. Traditional feather duvets can trap dust mites which can cause allergies in some sleepers. And they are also difficult to clean if you accidentally spill anything on them. And it can be costly to take them to the dry cleaners too.
While – with the Night Owl coverless duvet – not only do you get a fresh cover, but an entirely fresh duvet each time you wash! Just imagine how wonderful the first night under the freshly washed coverless duvet would feel?
A duvet without covers combines the best of two worlds, as it's both comfortable and practical.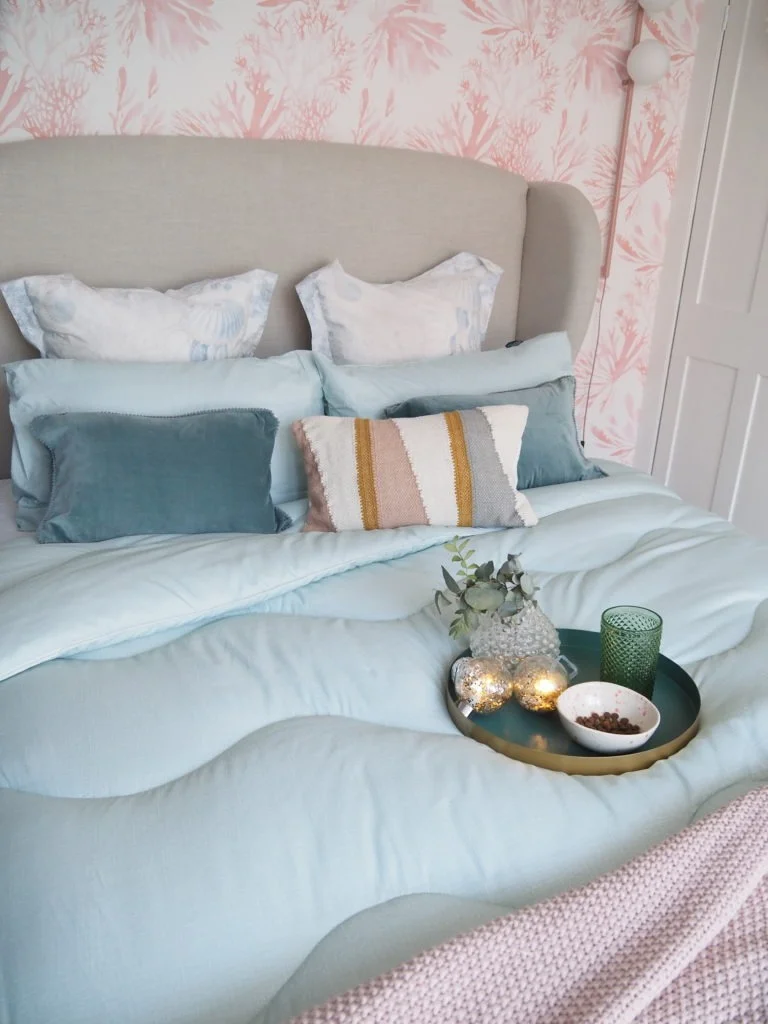 Taking the Stress out of Making Your bed
Do you hate the endless struggle of getting your bedsheets onto your duvet? It feels like a full body workout, and it can turn making your bed into a tiresome chore!
With Night Owl coverless duvets there's no need to grapple with an awkward duvet cover anymore. You no longer need to bother with bedsheets & linens to wrestle with. And you can cut down on your bed linens, saving you money in the long run.
The Nigh Owl cover is made from soft, pure cotton and the lightweight and cosy fibre filling is made from recycled PET bottles (which is great for the environment).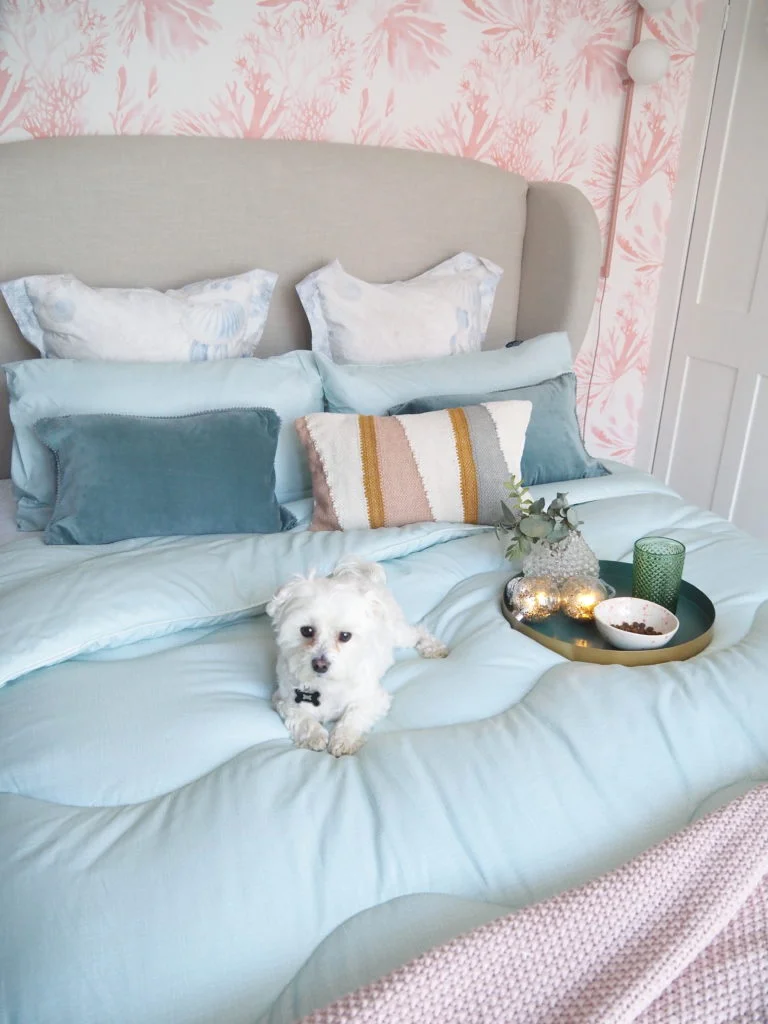 A MACHINE WASHABLE duvet
The Night Owl can be easily laundered at home. It fits into your washing machine drum, and will return to its original plump and fluffy state after washing. The actual dream, right? Oh, and no ironing is needed when it comes to this bliss bedding design.
Being able to wash your duvet is great if like me you're going through the menopause sweats at night! Or if you want a duvet for kids' rooms. Or if like me you have muck pets that love your bed more than you!
And as the Night Owl is hypoallergenic, it's great for sleepers who struggle with dust allergies.
And this duvet is not just for beds! I love snuggling under my Night Owl coverless duvet on my sofa, without stressing if snacks or drinks get spilt on it. Oh, and it's ideal for (muddy) camping trips, or to cuddle under for outdoor gatherings in winter.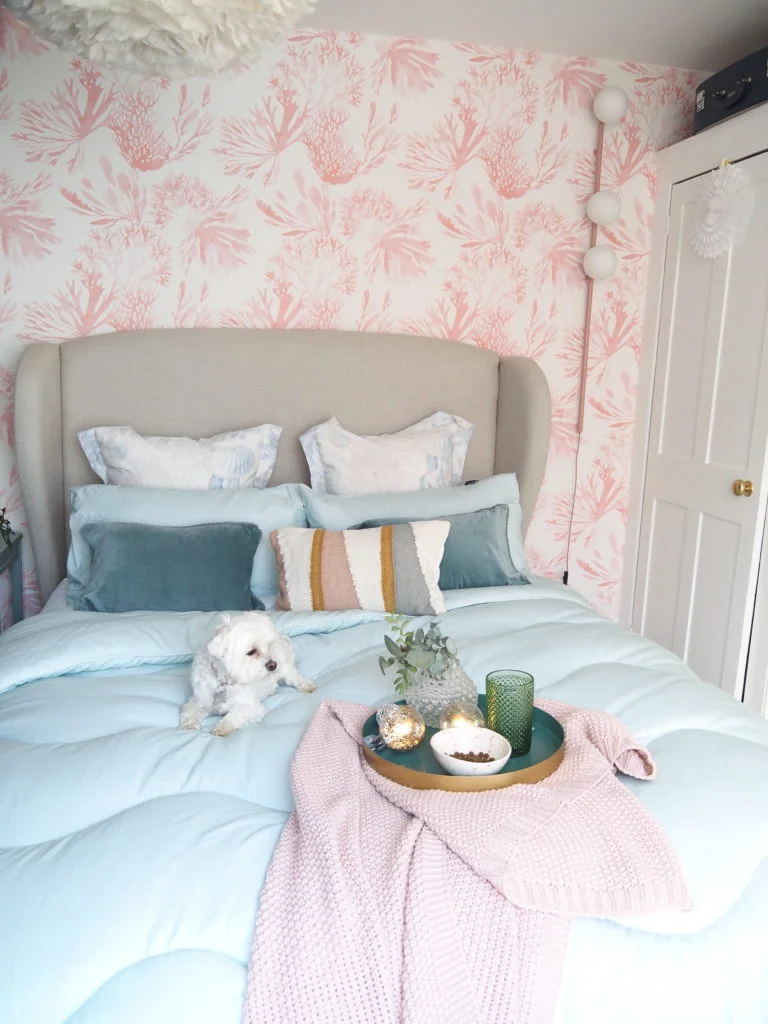 Colour Lovers Will Adore This Bedding
The best part about the Night Owl duvets is that they come in a wide range of different colours. Choose from five calming shades including dusk pink, white seersucker, aurora green, twilight blue and cloud grey. The options are endless!
Grab yourself a pair of matching pillowcases to complete the picture. I went for the aurora green duvet as I love this soft pastel shade working as an accent in my pink and white bedroom.
The Night Owl comes in a wide range of sizes from Single to Super King to suit any bed.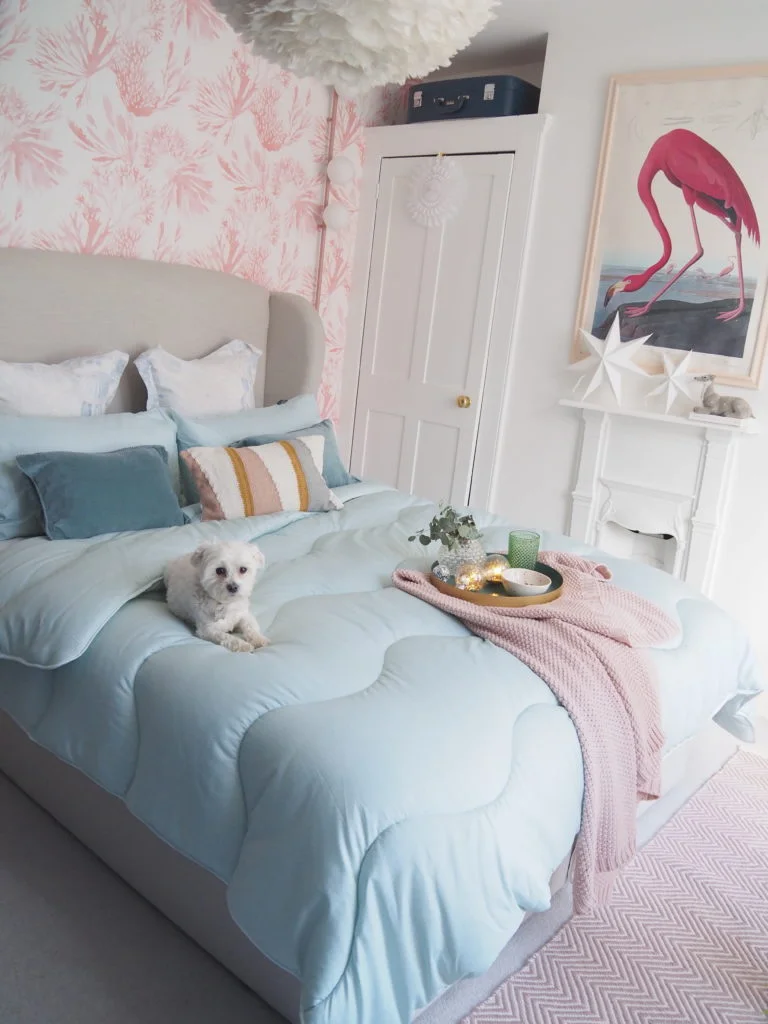 Get Cosy With This Coverless Duvet
Filled with innovative fibres made from 100% Smartfil® Polyester recycled PET bottles, the Night Owl Duvet comes in two thicknesses – a year around warmth of 10.5 tog, and a lightweight summer 4.5 tog.
If you are prone to getting hot during the night, you may want to opt for lightweight winter bedding instead of sleeping 13 togs of feather and down. While it can be super cosy, it may not be your best choice if you easily get hot, even during the winter.
The Night Owl duvets are the perfect lightweight duvets as the 10.5 tog provides enough warmth whilst also remaining breathable. No more night sweats, say hello to a peaceful night's sleep!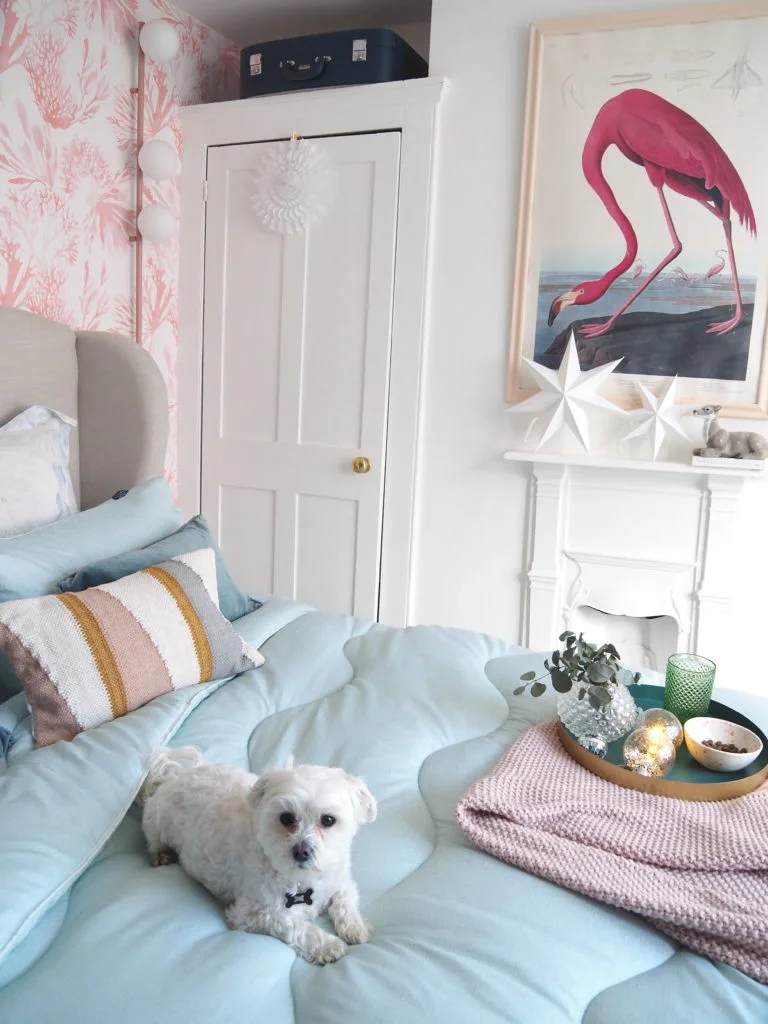 Perfect everyday use for children, teenagers and adults!
A coverless duvet such as the Night Owl may be the best duvet for kids out there. Why, you ask? Because it's easy to clean, super comfortable and can easily be dragged around from the bed to the sofa and back.
Washing your bedding can be a tedious task, especially if you have children because you are probably changing their bed sheets more often than you'd like to.
Coverless duvets are also perfect for students and they are a cost effective duvet that is easy to wash easy to store and easy to care for. No Hassle involved! The Nigh owl comes in an outer carrier bag with a handle for convenience. They are user friendly, easy to transport, store and are perfect for any student accommodation.
Sleepovers, camping, guest beds, duvet dens and simply snuggling up on the sofa. Also practical and hygienic whilst staying in hospital if extra warmth and comfort is required. It's quick-dry properties, it will ensure your sleeping environment stays fresh and hygienic.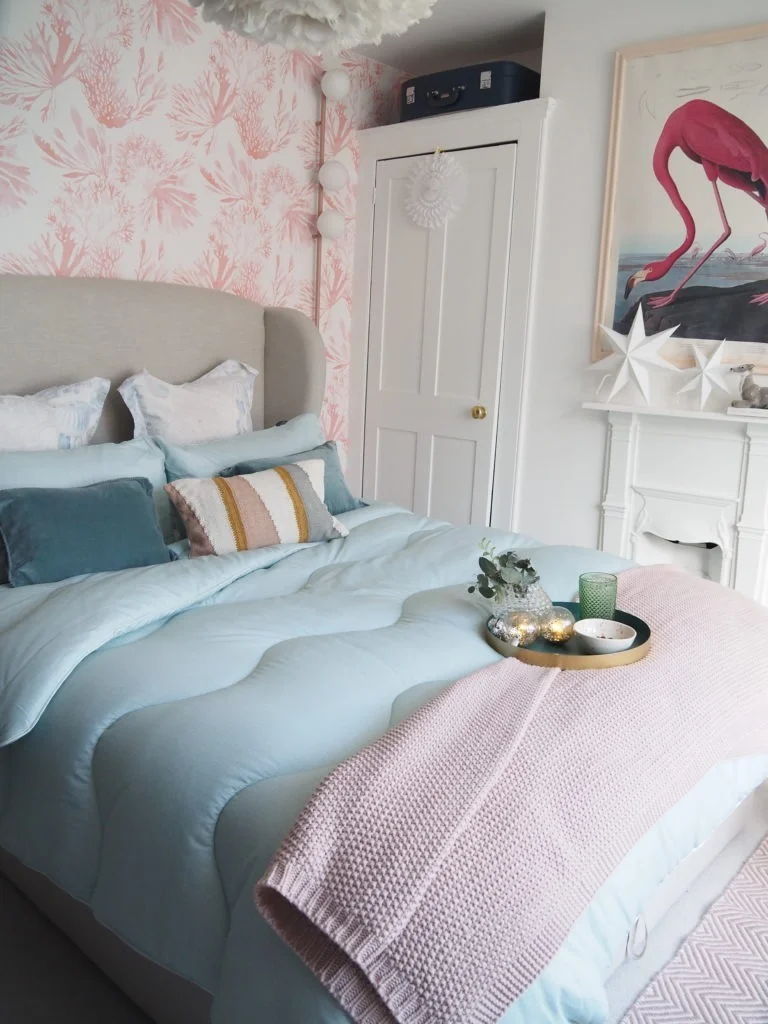 9 REASONS WHY YOUR BEDROOM NEEDS A COVERLESS DUVET
Incredibly Soft Casing – Double sided and reversible
Blissfully lightweight clever sleep technology
100% Recycled polyester Smartfil microfibre available in 10.5 tog and 4.5 tog
Machine washable at 40°C & low tumble dry
Super fast drying in 90 minutes & crease resistant
Softness, comfort and convenience
Hypoallergenic – an ideal choice for allergy sufferers
2-year manufacture's guarantee
Available in single, double, king & super king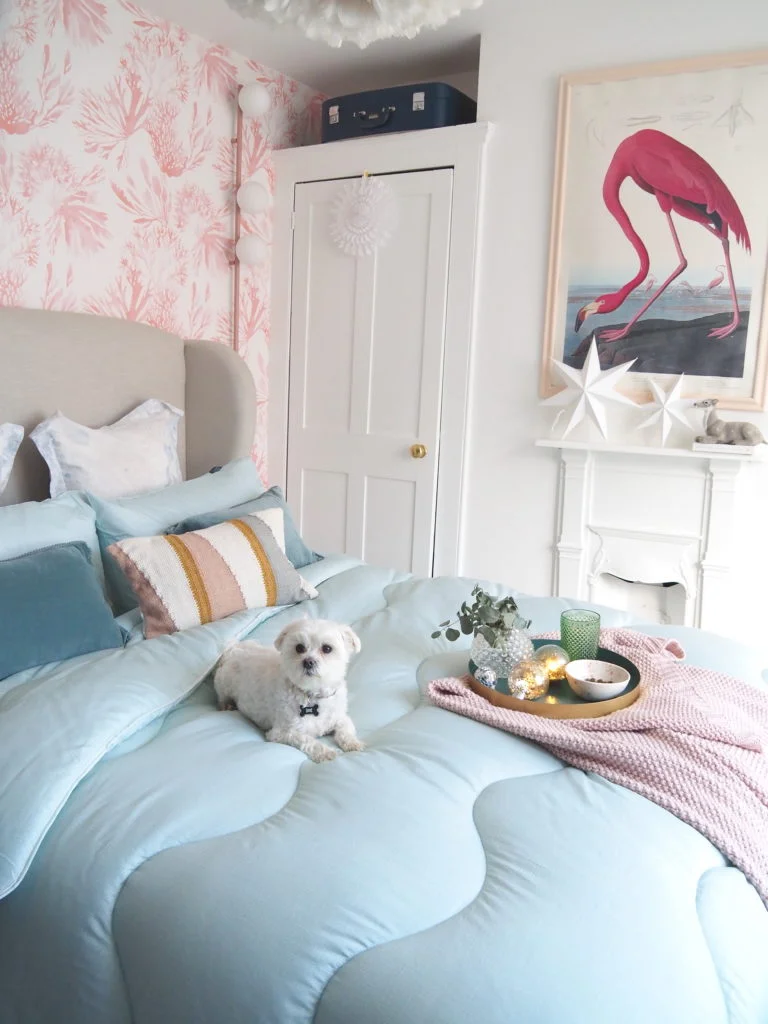 COVERLESS DUVET – THE FUTURE OF BEDDING?
What do you think? I bet you agree that 2022 is fast becoming the year of coverless duvets! Not only is a practical choice, it's great for the environment, your wallet and your home. Plus it's super stylish too.
To shop the Night Owl range click here.
DISCOVER MORE
QUICK BEDROOM MAKEOVER WITH DULUX SIMPLY REFRESH PAINTS
NEW PROJECT! A COLOURFUL BEDROOM & BATHROOM MAKEOVER