Do you struggle to style your sofa into your home? This is the post for you!
As the focal point of every living room, it's important to make sure your sofa complements your home style. You may have spent hours investing in finding the right sofa for your living space but what about the finishing touches?
From the size of your living room to the colour scheme, there are lots of factors to consider when styling your sofa. As it's the hero of your living room and one of the most used pieces of furniture in your home – how you style it will say lots about your home style!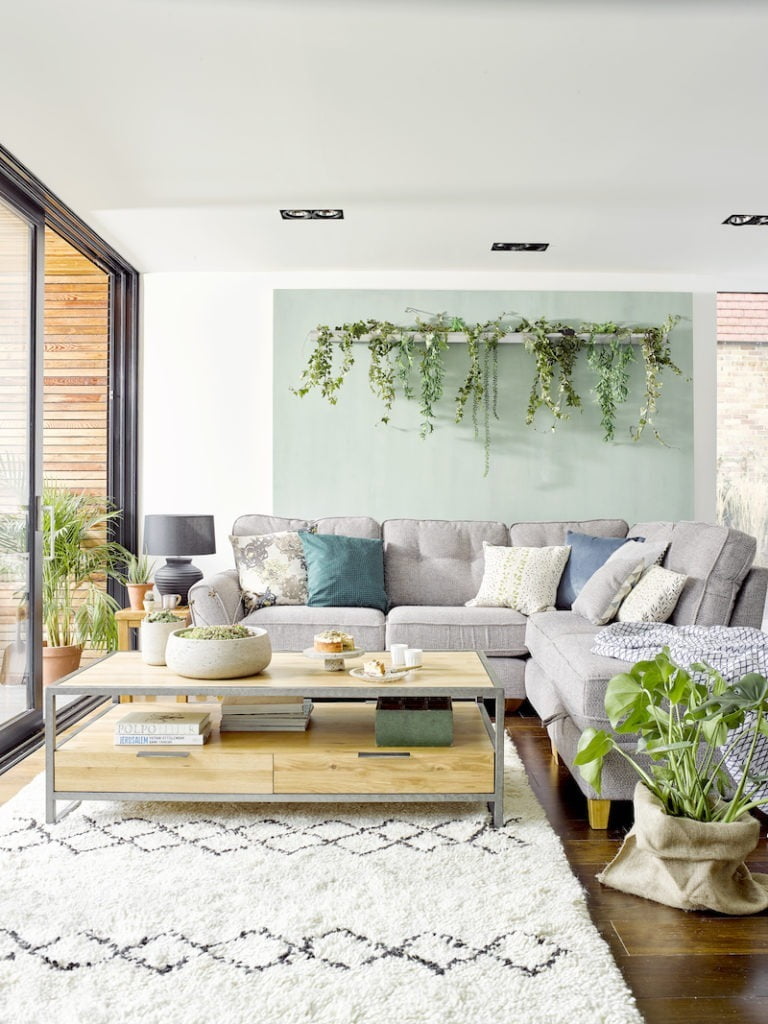 4 top tips for styling your sofa in your living space
When it holds such high design value in your living space, it's important to style your sofa so that it looks good, feels cosy, and fits the atmosphere you want to create. That's where I'm here to help you – here are the 4 top sofa styling tips to help you have a pull together living room.
As an interior stylist, I've styled 1000s of sofas for magazines, brands and TV shoots. I'm the pro in the know – read on to discover my top 4 tips.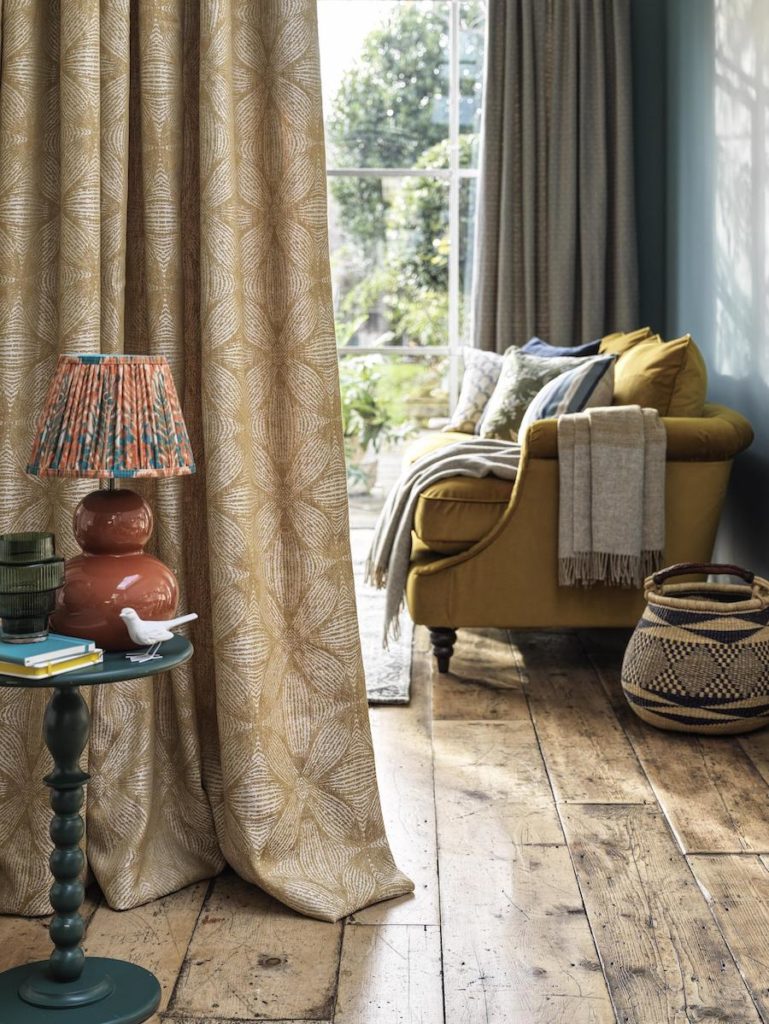 Sofa John Lewis
1. Add texture
One way to style a sofa is by draping a beautiful throw over it. What throw you use can update a plain sofa, add a splash of colour or pattern to your space. Use as a design element or as a feature that is always available to grab for extra cosiness and comfort.
For a touchy-feely experience, choose a throw that has texture, giving you something cosy to snuggle under when watching TV. Chunky knits, soft mohair or soft linens will all give a different drape and look to your sofa as well.
Complement your throw with your scatter cushions. Both cushions and throws are an easy-to-update accessory that goes a long way.
READ: EXTEND THE LIFE OF YOUR SOFA WITH THIS ONE TRICK
Sofa DFS
2. Light Up
Create an inviting ambiance of warmth and relaxation with your choice of lighting. I would advice placing a table lamp either side of your sofa to book end it. A pair of table lamps will make for a gentle glow perfect for relaxing on your sofa.
For reading on your soda, you'll want a good looking standard lamp or floor lamp placed in a corner near your sofa will help light up the room – and draw attention to your sofa. This type of lighting will help highlight your sofa in the evenings as well.
READ: 3 WAYS TO STYLE YOUR SOFA THIS SUMMER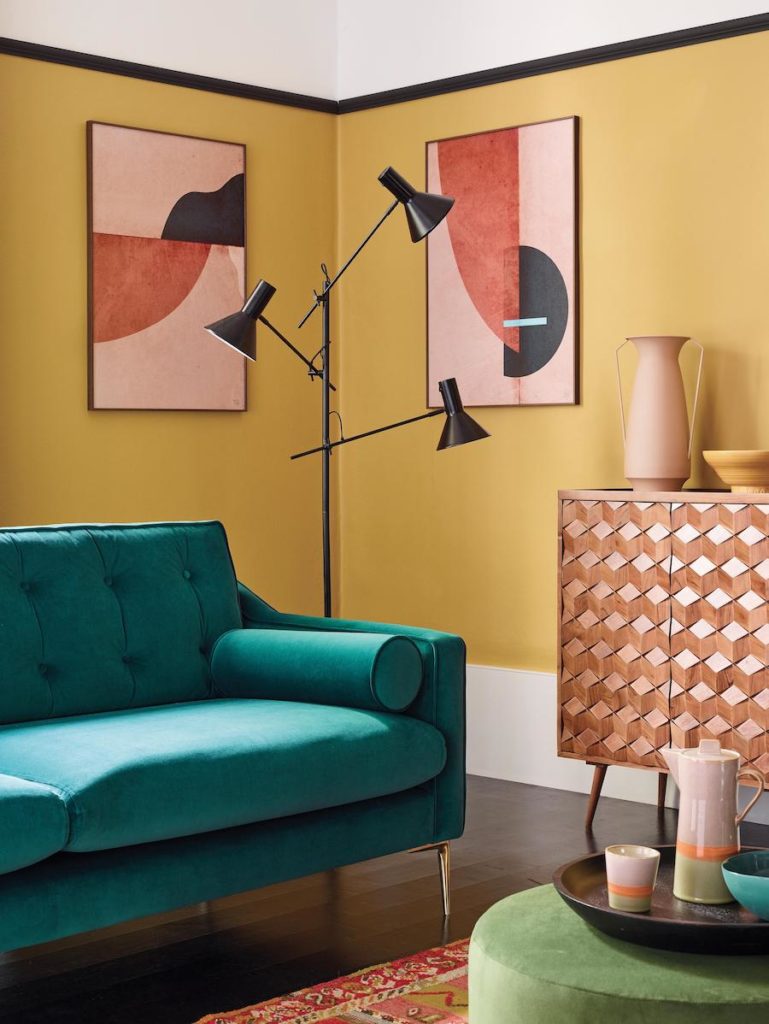 Wall lights, especially battery powered ones are a handy way to add glow to artwork above your sofa. And, if you choose one that complements your sofa, it will give your living room a designer edge.
Above you'll want a pendant light fitting for day time activity. You could have a string above your sofa – or one single one that will give you the perfect lighting for your living room.
READ: TOP 5 TIPS TO BUYING A CORNER SOFA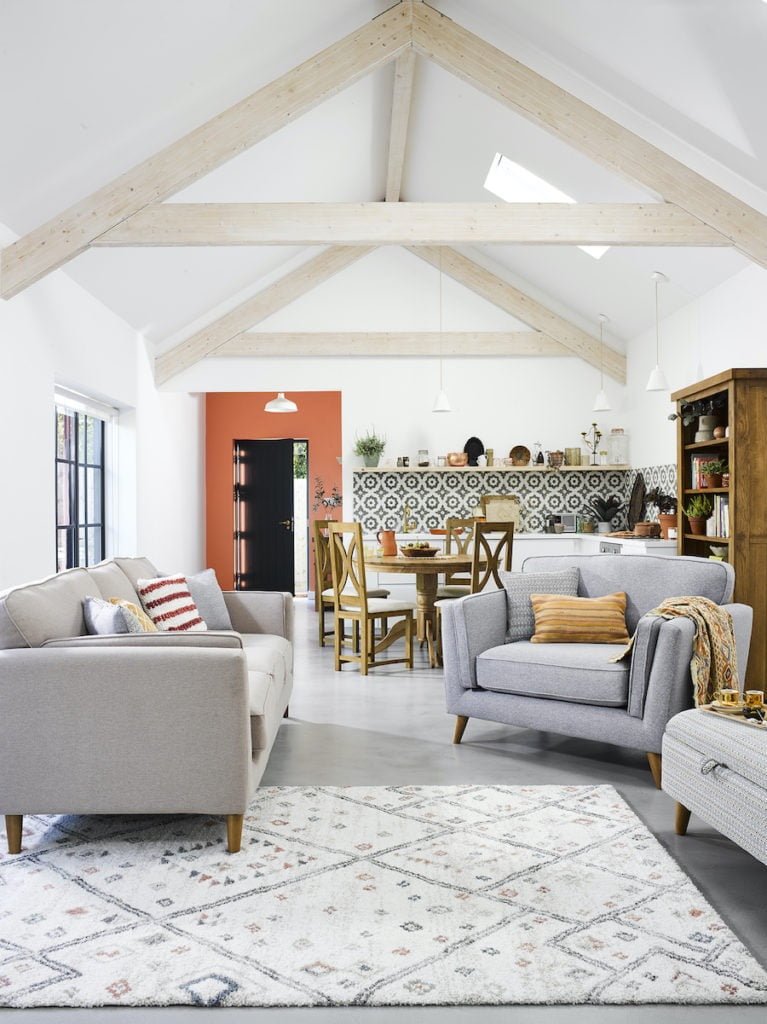 3. Play with the layout
When it comes to your sofa layout, you can be ever-so-creative. Don't feel you have to press your sofa up against the walls, instead use it as a way to structure your room – with a sofa acting as a break in the space. In open plan rooms, a sofa can be placed to create a corner, cleverly dividing up the space into zones.
Use occasional chairs to help zone the area. Don't feel that your armchairs need match your your sofa. In fact it looks better if they look miss matched for a more elevated look.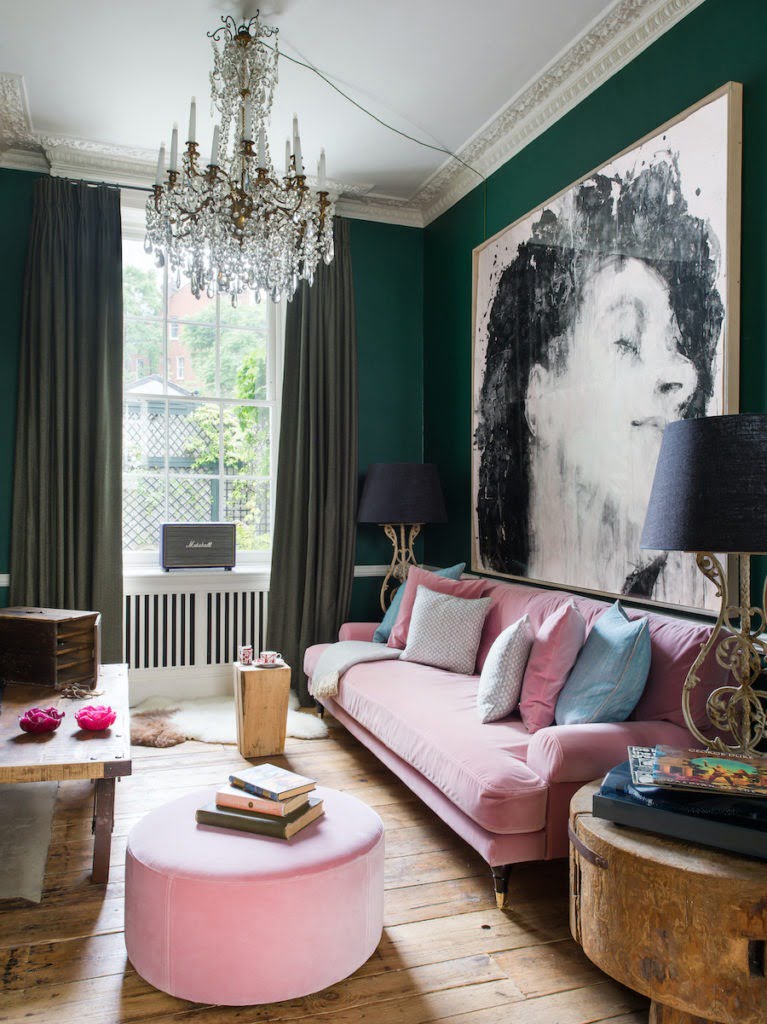 And don't forget about your coffee table to complement your sofa! If you have a busy family home, choose a footstool style coffee table with storage that will house toys, books and magazines. For a sleeker look, try a coffee table with a clear surface that you can flex your styling stills on with candles, coffee table books and a tray.
READ: THE PERFECT VELVET SOFA FOR YOU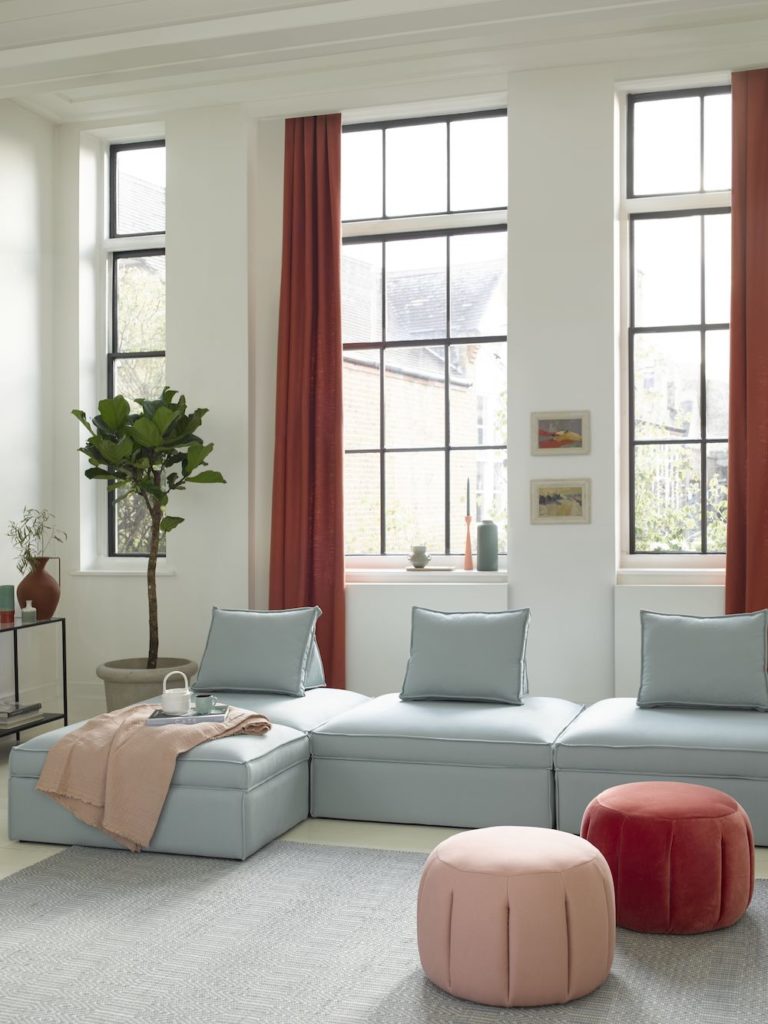 4. Use Rugs
Soft rugs can help accentuate your living space, as well as provide the perfect canvas for your sofa plus it can tie all the elements of your room.
Where do you place your rugs? Now I'm a big believer that you tuck a rug under your sofa. This will help 'ground' your sofa in the space. This trick is great for open plan spaces – if you half perch your sofa on your rug it create a visual living space. In smaller rooms, I think you should go for the biggest sofa you can fit. Make sure it is half-tucked under your sofa (again) but it is about 10 cm from the edges of your room.
The only time I would break this rule is with a corner sofa. Then I think it visually looks better if the rug is tucked all the way under your sofa especially under the footstool element. This wills top your corner sofa from looking like it is floating in your living room.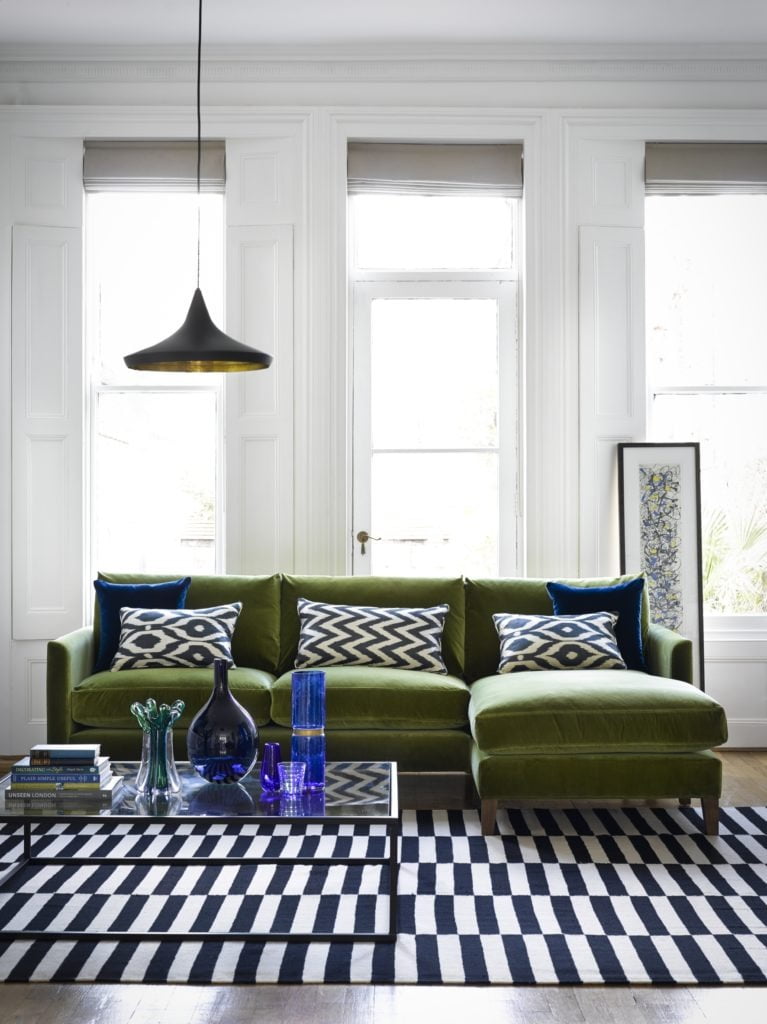 Sofa from sofa.com
Your rug can easily complement your sofa, throws and cushions for a chic look. Go for monochrome vibes for a New York Loft living moment. OR why not create a contrast with your rug! Look for one with a bold pattern, stunning design or textured finish. I love a rug with tassel detail for boho vibes. To make large spaces feel cosy, go for a round rug. The styling options are endless!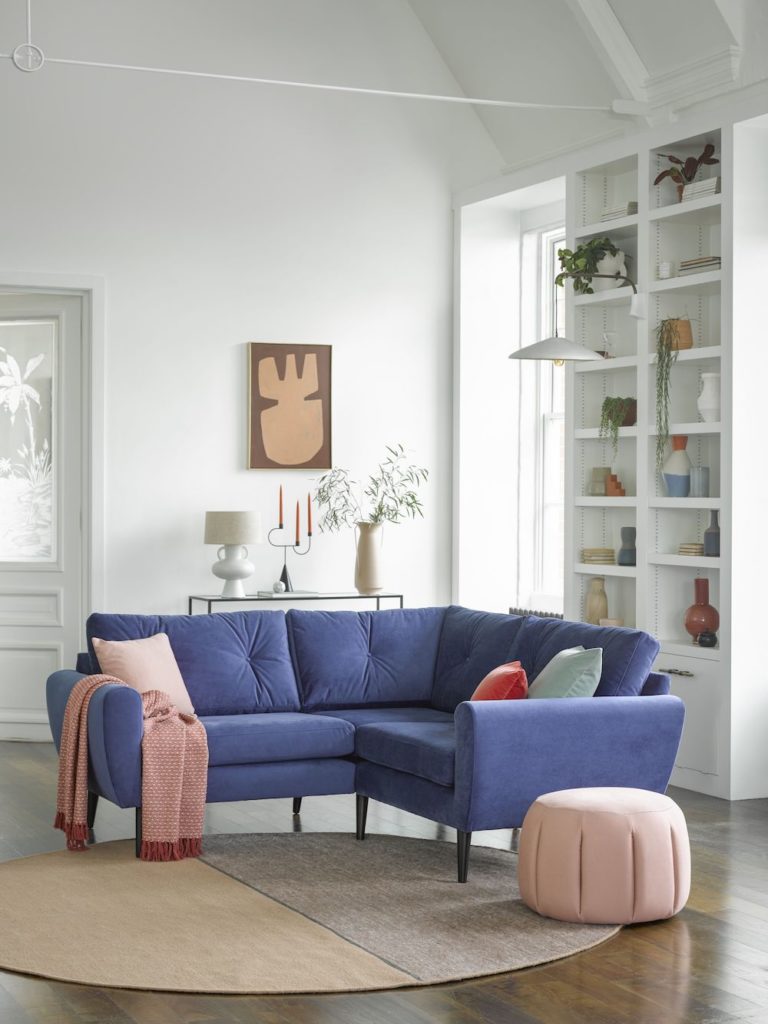 Why do you think of these TOP 4 SOFA STYLING TIPS
Bet you are dying to try out one of these tips and trick to styling your sofa! You're going to have so much fun transform your living space.