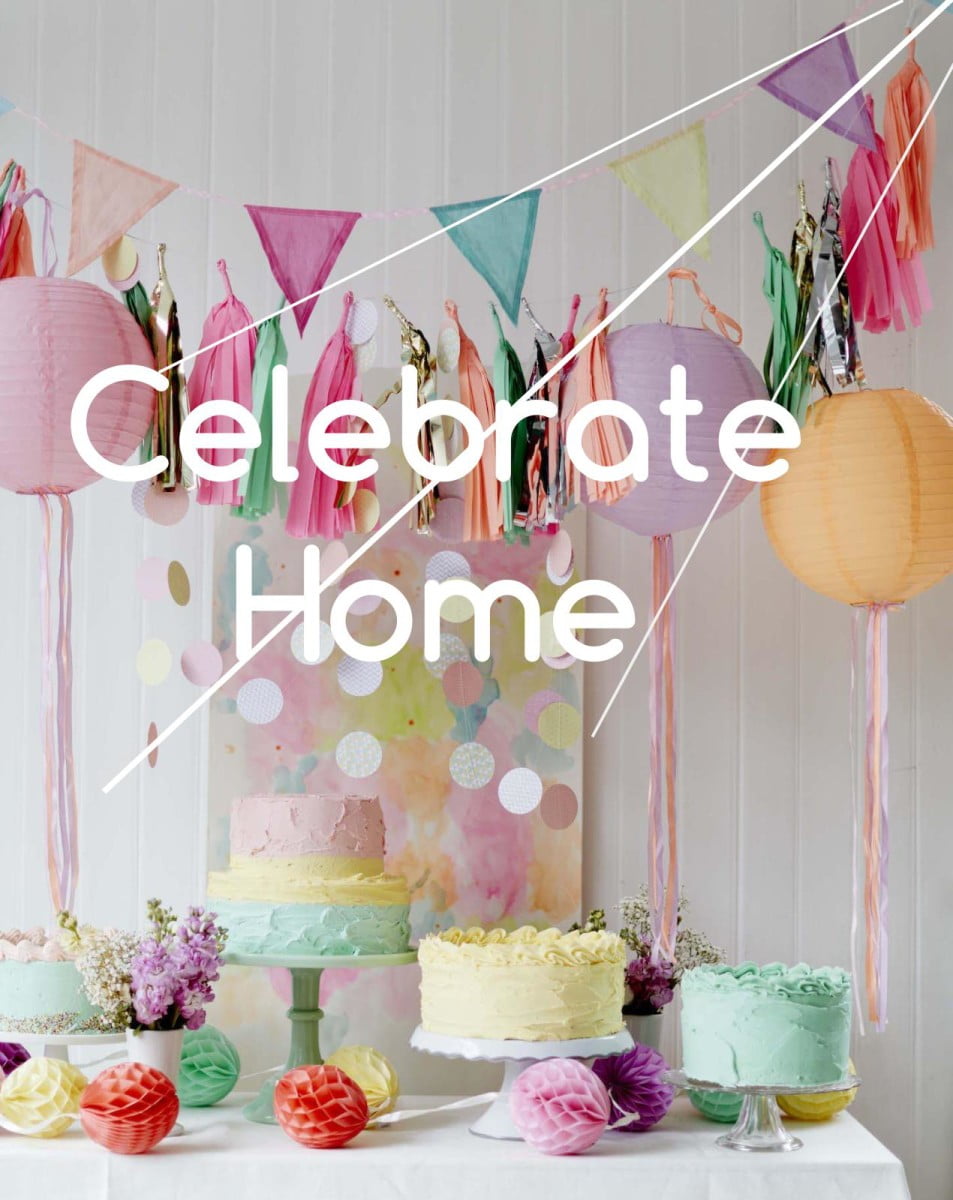 Below, charts the 6 big rules I broke in my first year of owning my home and why I broke them. And you discover what a rules you may want to stick to, and which to flunk off.
This month marks my 1st year in my home. One whole year of DIY, makeovers, decisions and adventures. Boy-oh-boy, these past 12 months I seem to have broke every 'rule' since moving in – and have gone against all sound advice. Owning a home, you get told so much advice – which can be so overwhelming. That is why share with you which 'rules' to take seriously and which ones to ignore.   
The 6 'Rules' I broke in my 1st year of owning my home
#1 Don't buy a wreck
Everyone warned me against buying my house. From builder mates, to my mortgage broker to my solicitor's PA. They all said 'Avoid Like Hell'. Why? Because the house had been left empty for seven years and there is/was damp everywhere. I blatantly ignored this advice The first flat I bought many moons ago had been all done and finished – so I thought. As I lived there, I started to quickly notice all the botched jobs. The bathroom floor was made of MDF, the terrace leaked, and the bedroom cupboard doors constantly fell off. 
I would rather buy a do-er-up-er house (for a good price) and then spend the next ten years trying to undo someone else's DIY mistakes.
#2 Decorate Slowly.
In 2015 I tackled the windows, the kitchen, the bathroom, the knock-through into the dining room, a new staircase, new back windows and door and the garden.  I'm in the middle of hacking the plaster off in my bedroom to get to the damp. Weekends have been spent decorating; trips to the tip and not forgetting emptying the loft.  
I've romped through my home at break-neck speed charting every moment on my facebook page. Rather than save up for these works, I got a personal bank loan to be able to get the builders in (abet on a budget).  My theory – once the house is ship-shape, I can start to charge more rent for the spare room – and then pay the loan off quicker. Natch!  
I've never seen the point of spending years doing up a home – only to sell it when it is all done. I want to enjoy my space right now. Plus, I love decorating and makeovers, so it's an easy lifestyle for me too.
#3 Try Do-It-Yourself
This is where I am very lucky. I have called on the help of my friends and family to get all the works done. When I couldn't face painting one single more freshly plastered walls, I got a bunch of girly friends to come round and help me paint the room in just hours (while plying them with fizz and '80s classic tunes).
My mum lovingly stripped back the banisters for me, when I quit half-way through. Dad has been busy helping me strip my walls free of wallpaper this weekend.  My sister is all over the soft furnishings, making me cushions and throws for the bedrooms.
As much as I can do myself, those closest to me have helped me reach every impossible decorating deadline.
#4 Flat Pack Saves You Money
I hate flat pack so much. I'm useless at it. Instead, I have been buying vintage furniture for my home. And when I say 'vintage', let's face it here – I mean second-hand, charity shop, car boot sale and flea market. I've not been selective either with what I am buying. I get things for the here and now.
Take my bedroom's chest of drawers cheap at £15, that I've painted up and when the time comes I'll sell it (usually for more money as it looks way smarter now) and buy a nicer one with drawers that don't stick.  Same with any building stuff; I've shoved all the garden paving stones I didn't want on Gumtree for a pretty penny.  Unwanted original wooden doors were flogged to pay for a new boiler cupboard.  
By becoming the Del Boy of bric-a-brac, I've actually managed to furnish my home (and make a tiny bit of money on top).
#5 Be clear in what you want for your home
Lordy-Lord. I must have broken this rule, like, 1000 times over the past year.  As my builders unearthed something, I'd have to make on-the-spot curve ball choices. When my bathroom leaked into my kitchen, I suddenly had a new room to do up in a matter of weeks. When I discovered that my floorboards were too thin to sand back – well, then I had to find new oak engineered wooden flooring instead.
Being flexible with my ideas and open to options actually saved me money as I had to scale back my plans or adapt them to make them work.  In the middle of a build, I happily would come up with simple solutions to get my home finished. And right now, do I care that I don't have painted floorboards? Hell No. I love my cosy flooring. I'm happily living with these on-the-stop choices
#6 Learn To Compromise
I moved into my place with my #DIYBoyfriend. He has strong opinions, so anything picked out for my home was put forward for his approval.  Slowly nothing in the house felt like it was very 'me' – just a half-hearted compromise to keep him happy. Now he has gone (hurrah), I'm getting rid of his picks for my home that I'd disliked.  Random long bench – gone! Ugly office shelves – gone! Man Cave decor – gone! Large bulky desk – gone! Grannie armchair – gone!
Reclaiming my home and making no compromises has been energising. I love the new Vita feather light I have planned for my bedroom – it's amazing (I'll post it here). I'm tackling my bedroom right now and have so many ideas for the room. 
Oh, I'm upscaling my tech know-how too with a smart Serif TV and super fancy Sonos speaker system to make my pad party-ready for the Summer months ahead – videos to come. My house is starting to reflect my true home-style spirit. And it's looking great.
6 rules I broke in my 1st year of owning my home
As they say rules are there to be broken, and I hope the above has encouraged you to be a little naughty too. It pays not run the same path as everyone else and craft your own home-style.
I'd love to hear what rules have you broken when doing up your home. Let's swap stories.
Oh, and if you like this feature, check out my post last week on 'What I learned about myself in my 1st Year as a Homes Blogger'. Where I give an insight into my blog and my promises to us. Are you interested in hearing more about owning my home?
Image credit: For an instant party fix for your 'Home Celebration', check out Talking Tables Decadent Decorations from the Malibu range, from £4 www.talkingtables.co.uk0207 627 6767
You May Also Like
8 BUDGET HOME STYLING IDEAS – WE LOVE HOME IN MARIE CLAIRE MAGAZINE
RENT YOUR HOME OUT AS A LOCATION HOUSE – EXPERT ADVICE