As you all know, I'm hugely proud of my hallway makeover. It has been featured up by magazines like Real Homes, Your Homes and House Beautiful…and won a Best Of Pinterest Award in 2018.  But now, my staircase has gone international! With its' first feature in a German magazine called Tendence –  in their 'Living Influence' feature.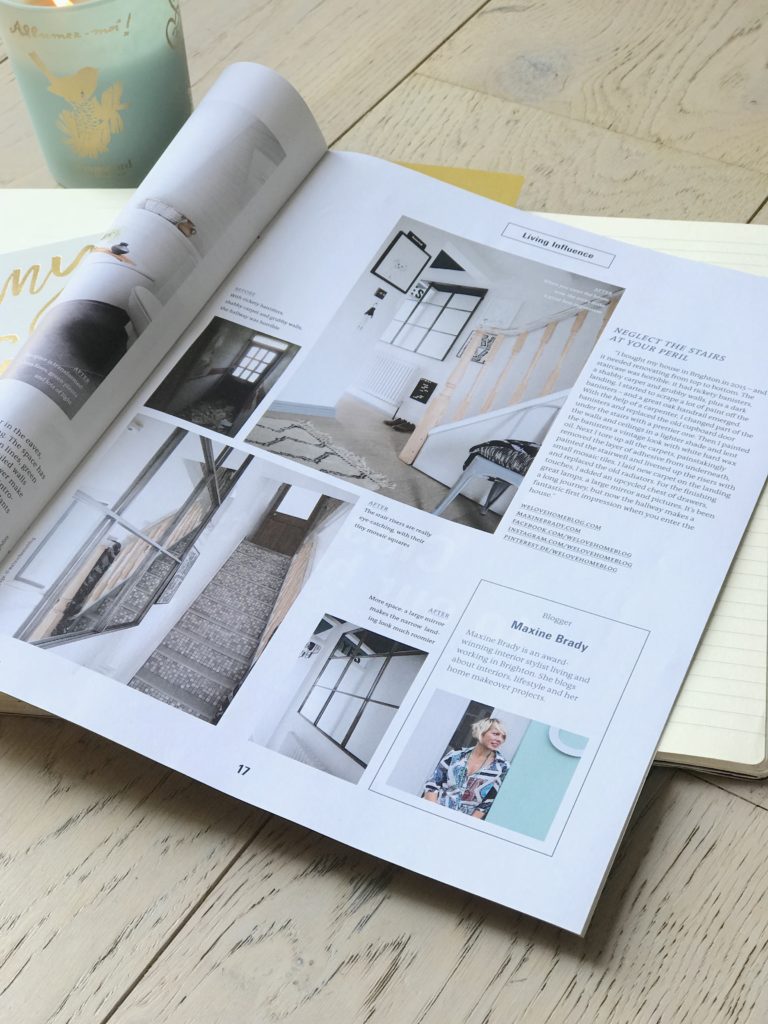 We Love Home in German Design Magazine – Tendence
The main reason why I'm so proud of this space is that although my hallway is tidy, it took months of hard work to get it looking anywhere near half decent.  And I have blogged all of these makeovers if you are considering a similar project (see my list below).
And all the photos you can see here I took using my Olympus PEN.
The worst bit was when I decided to strip the stairs free of carpet with the worst red wine hangover you have ever seen. Please, take my advice – never undertake DIY the morning after the night before!
I've popped below links to my hallway with before and afters so you can learn how to tile you stairs, make it bigger with mirrors and fit a staircase.
You May Also Like
21 style ideas for your long, narrow hallway
My First DIY Vlog in a year! How to tile your stairs