This year, Furniture Village have really upped their game with their Black Friday offers. There is a section dedicated to all their buys – from sofas, to rugs to lighting – they have every corner of your home covered. Discover my dream bargain buys which are going to give your home a refresh this winter.
5 Bargain Buys From Furniture Village's Black Friday Sale
This is my edited selection! I want to save you time and to point you towards a few hidden gems I discovered on their website. That way you can treat yourself and your home without breaking the bank.
1. Lolly Chaise Sofa In Mustard
Price: Was £1605. Black Friday Deal £995. Save £610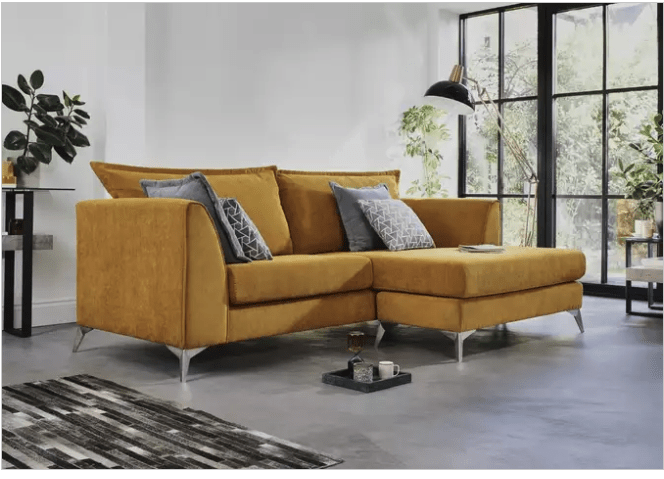 This mustard coloured Lolly Chaise sofa caught my eye with it's contemporary design. Upholstered in a fine woven corduroy this tactile fabric is velvety soft to touch. This chaise combo not only looks good (it's a timeless classic) it's also ideal for updating a tired-looking living room.
Planning a Netflix binge? Then sink into the foam seat cushions, sprung seats and fibre-filled back cushions. Personally, I love the neat chrome legs – they are so sleek. The chaise is available in a selection of striking, vibrant contemporary colours but I think the mustard is a winner.
2. HypnosEmbrace Opulent Cashmere Pocket Sprung Divan Set
Price: Was £1869. Black Friday Deal £899. Save £970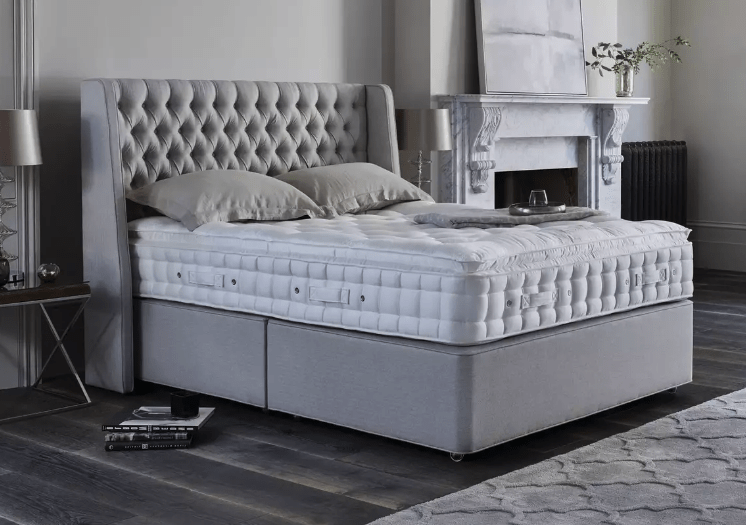 This HypnosEmbrace Cashemere Divan Set is soooo extra, you just can't help but love it. The handcrafted bed frame gives off boutique-hotel vibes which will take your bedroom from Meh! To Magnifique!
The bed is actually designed to cocoon you in sumptuous comfort. The mattress has 1600 supportive pocket springs in king size to help you sleep like a baby. Made with layered fillings that include luxurious cashmere and British wool.
Made by Royal Warrant holders Hypnos, this range is handcrafted in Britain (and is available exclusively at Furniture Village). Oh, and did I mention it had a ten-year guarantee?
3. Orson 7-Light Pendant
Price: Was £499. Black Friday Deal £339. Save £160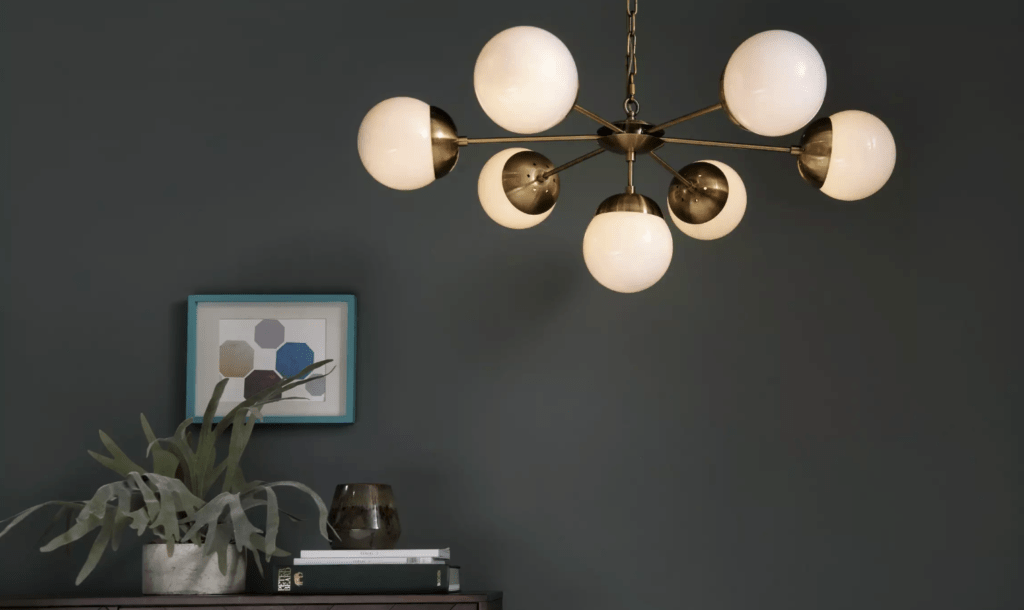 This oversized Orson Pendant light is EXACTLY what my living room ceiling has been lacking. The mid-century design feel gives off proper retro vibes. The undulating shape of the opal-white glass globes on the brass frame will elevate any scheme too.
And the chain suspension means you can adjust it depending on the height of your ceiling. I've seen this style of lights in very expensive designer lighting stores at nearly twice the price.
The Black Friday price is a steal – time to flex your credit card, non?
4. Calligaris Baron Extending Dining Table and 4 Chairs
Price: Was £2412. Black Friday Deal £1795. Save £617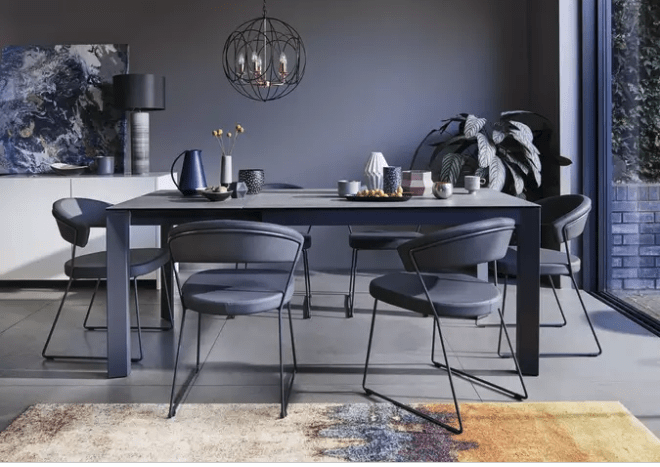 With Christmas around the corner, you may be thinking of vamping up your dining room. Get your paws on a design classic with this chic Baron table and chairs set by Calligaris. Bring contemporary Italian style to your dining room – perfect timing for hosting dinner parties and big family lunches.
Extra guests turned up? No problem – this large dining table effortlessly extends to seat eight.
The metal-framed dining table has a super-durable ceramic top which is scratch, dent and stain resistant. Sit back and relax in the matching chairs which are made with comfort (and style) in mind.
This is your chance to own a designer piece at a fraction of the original price tag – thank you Black Friday.
5. Inaluxe Shipping News Rug
Price: Was £319. Black Friday Deal £211. Save £108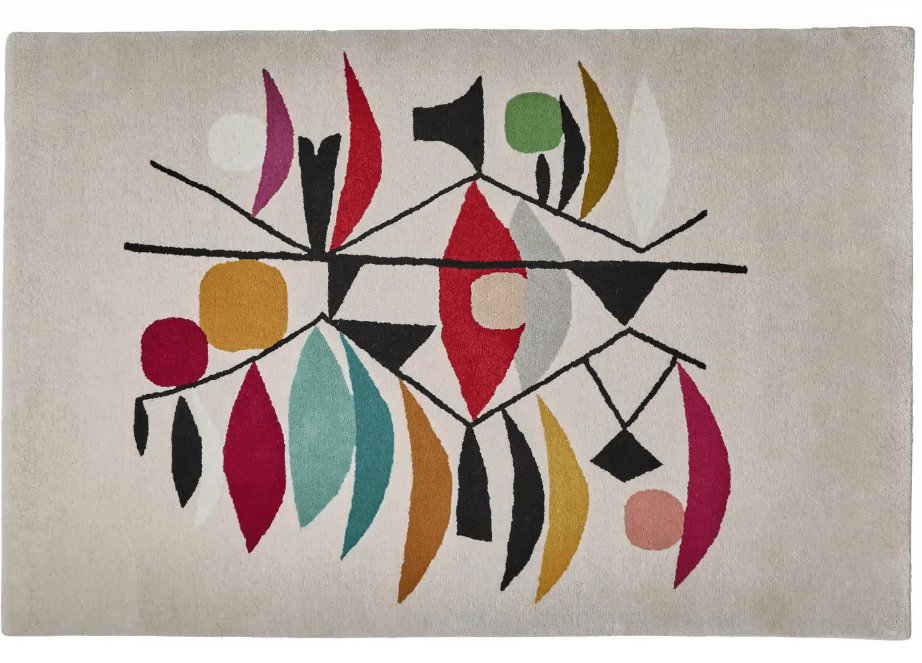 Black Friday sales are not just about furniture – there are lots of cushions, soft furnishings and rugs to choose from. Take this wonderfully playful rug which is so colourful in its abstract design – the Shipping News rug will add a splash of vibrancy to your home, taking you stylishly into the New Year and beyond.
Part of the bold and exciting Inaluxe collection designed by fine artists Kristina Sostarko and Jason Odd. The pattern is a study in line, shape and colour – it's like a piece of modern art for your floors.
Beautifully crafted from high quality 100% wool and hand-tufted, this rug has a thick and luxurious pile that is lovely to bury your toes into.
My Top 5 Picks From the Furniture Village Black Friday Sale
There you have it – here are my top 5 best buys from the awesome Black Friday sale at Furniture Village.
If you are looking to update your home from top to bottom, or want just a few pieces to switch up your style – or if you just love a bargain, then click HERE to see what else they have on offer.
You May Also Like
MAKE YOUR DINING ROOM SPARKLE THIS CHRISTMAS WITH THESE 5 LUXE STYLING IDEAS
4 STYLISH WAYS TO DRESS YOUR WINDOWS THIS WINTER
WELCOME TO MY FREE STYLING FOR BEGINNERS E-COURSE