Hey! How is Spring treating you? As I type the sun has burst through the clouds and the rain has FINALLY stopped. It finally feels like Spring has arrived. YAY. Inspired, I've gathered all my finds for this March. This is my new favourite post – where I get to share all the things we're loving this March.
This is the second ever post like this – where I share the things that have inspired me for the month ahead. I love how these posts turn out! They give me the chance to share more than just decorating advice but also all the things I have found on my adventures around Brighton and beyond. I hope they help you to get to know me a little better too!
Lust List – Things We're Loving This March
Today, I'm sharing with you a gem of a vintage shop in Brighton, my tried & tested eco friendly cleaning products, as well as a dreamy-hotel interior. I'm also sharing my plans for international women's day – and what I'm binge-watching right now.
I hope you enjoy these picks as much as me. Let me know in the comments box at the bottom.
Alright, let's get going as, shall we as have a lots to get through.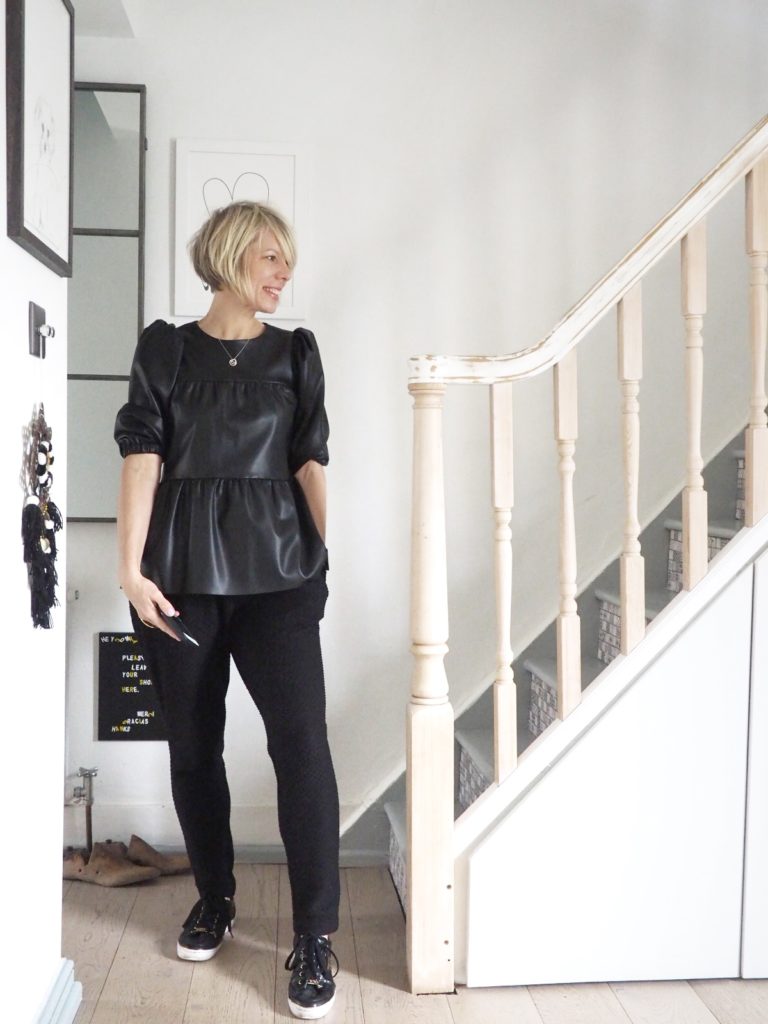 1. Discovering Brighton's Hidden Vintage Shop
You all know I'm a huge fan of vintage clothing. My wardrobe is filled with nearly-new finds and original 60s and 70s items.
I wrote a popular blog post on 10 Tips To Buying Vintage Clothing which shares my advice on what to look for when buying from thrift stores which you may enjoy.
My seafront dog walks have become more exciting since I discovered Re-Bound Store tucked away in the arches under the promenade.
The owner, Siobhan has a fabulous eye for spotting gems – from designer labels to high street faves – and she stocks the biggest selection of Nike kicks that you can dream off.
Shop Re-bound Store
Jigsaw silk blouse, £45. Baum & Pferdgarten Floral Trouser
£55.00. Etre Cecile Venice Peaches Denim Jacket, £65. Zadig & Voltaire Rock & Roll Sweater, £75.
Unlike most vintage stores, Re-Bound looks and feels 'edited' – and the shop easy to browse too. And the price points for the designer goodies don't make my credit card weep either. New stock is dropped all the time, so I've always got a good excuse to keep popping in on an almost weekly basis.
My latest buys include the pleather pleated Zara top I'm wearing in the main photo (£25) and a black Cos knitted cardigan (£45) which I've loved wearing in the cold weather.
Siobhan has just come back from buying trip to LA and has been posting her thrift store finds on her instagram account. I'm am very excited about this!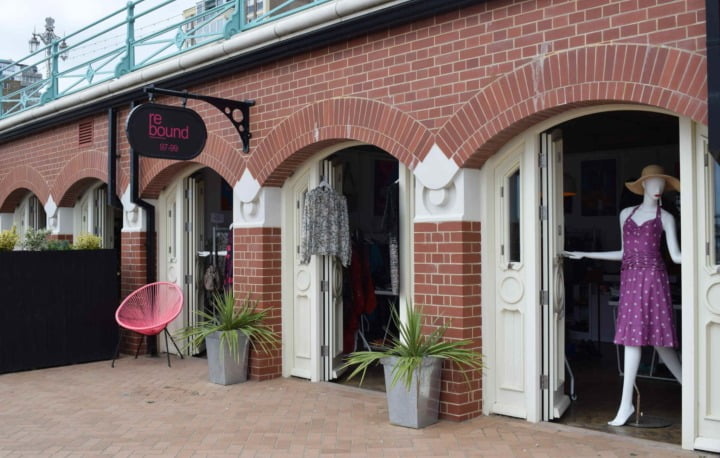 Would you like me to write a post on my favourite Brighton vintage shops? There are some excellent ones down here but most of the good ones are off the beaten track that only locals know. I could share them with you – just between you and me (shhhh!) Like this idea? Let me know!
2. Tried & Tested Eco-Laundry Products
This is something I have been keenly researching for the past few months – ever since my friend explained the impact regular washing powders and cleaning products have on our environment.
There are so many eco-friendly cleaning products out there (some good, some bad) that I thought it was high time I did a little round up. This month I have focused on laundry products – and these are the two that I love the most.

KINN
This is an all natural cleaning range that was devised by a mother & daughter team. They wanted to make their products as safe, non toxic and natural as they can be. They have created plant-based vegan laundry care that I have been using on my linens for a few weeks.
I use just 35ml the biodegradable, plant based natural formula in my wash – and my clothes are left smelling beautiful and left clean and fresh.
I really like their fabric conditioner (so hard to find one that is eco-friendly). It can be used on hot or cold washes so is ideal for delicates. It leaves my clothes smelling of neroli blossom which reminds me of Morocco.
I'm keen to try out their other cleaning products – including an orange blossom floor cleaner! Oh – and their range of beauty products sound lush. The package is so chic, you'll want the bottle on display in your kitchen.
ECOEGG
For my everyday washes, I've been using the ecoegg Laundry Egg. I'm an utter convert! The Laundry Egg is uses two types of natural mineral pellets encased in a recyclable egg to clean your clothes. It replaces the need for separate laundry detergent and fabric conditioner, reducing your plastic waste – and it is kind to your skin too as you are not using harmful chemical in your wash.
The mineral pellets draw dirt from your clothing and soften your clothes by changing the pH of the water (clever, hey?)
The mineral pellets in the ecoegg Laundry Egg are non-biological and do not contain any petrochemicals, enzymes, bleaches, phosphates, parabens, SLS/SLES, palm oil or microplastics so are perfect for sensitive skin.
The egg contains enough pellets for 70 washes. And if you switch from liquid detergent and fabric conditioner to a one of these, you'll save around 40 bottles of plastic each year – based on 7 washes a week = 18 bottles. You can get a starter pack for £11.99 here.
I'm looking for more ways to save the environment at home – so pop your suggestions below on any eco-friendly products you would like me to test you. Oh, and look out for my natural beauty recommendations post which is going to be posted this month too.
3. Taking Interior Inspo From Mandrake Hotel, London
I've been having lots of meetings up in London these past two months for styling work. I try to meet my clients in the coolest looking places. There are so many hotels and coffee shops in the city that have awe-inspiring interiors – it's a great way to seek out design inspiration.
And if you buy a coffee or a drink, then the staff often let you explore interior a little further. One hotel that made my jaw drop this month was the Mandrake Hotel.
As I had a few meetings in their restruant Yopo, I was allowed to explore the place.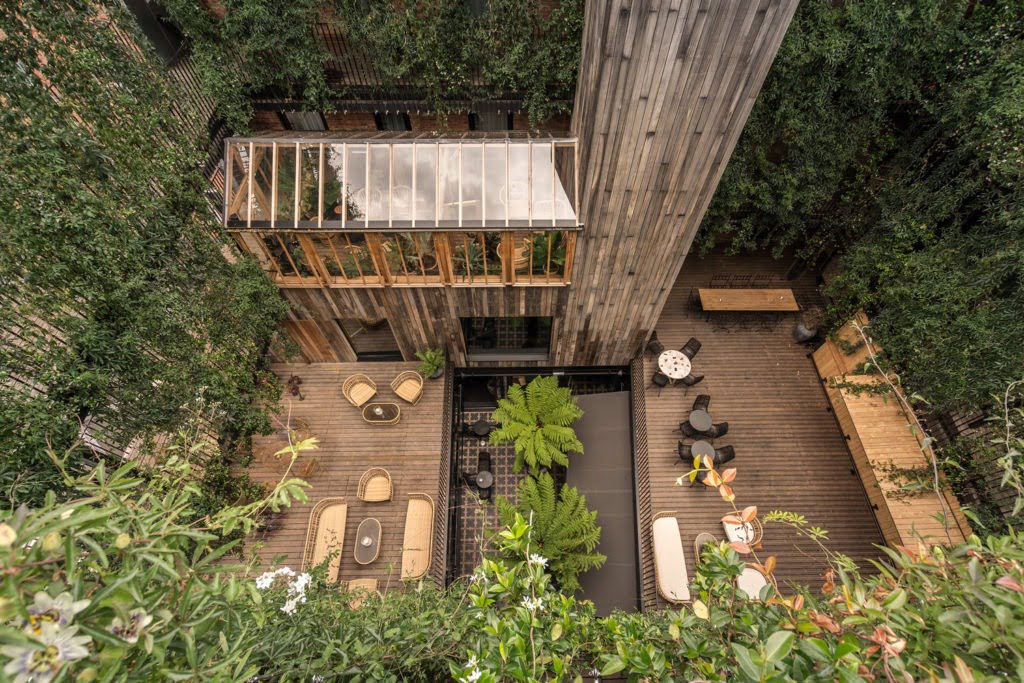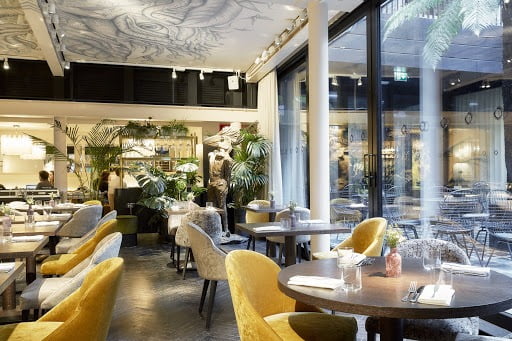 Just a few moments walk from busy central London, when you step through the velvet curtained doorway of the Mandrake. It's like going through a portal into another universe.  In the centre of the hotel, there is a three-story-high wall filled with climbing Jasmine and Passion flowers leading up to the Jurema terrace which has an adjoining glasshouse apothecary.
On the walls are priceless, bespoke art including works by Salvador Dali, Francesco Clemente and Jonas Burgert.  Our Artist in Residence and Spiritual Wellbeing programs invite you to immerse yourselves in our intimate sessions for our hotel guests. It's a sensory overload for your eyes.
It's totally worth visiting for a coffee (or an Ethnobotanical cocktail in Waeska) when you are in town next. Let me know what you think.
4. Celebrating International Women's Day With Fearne Cotton
Next weekend on the 8th of March is International Women's Day, when countries all over the globe celebrate the achievements of women.
First celebrated more than a century ago in 1911, International Women's Day is an opportunity to challenge stereotypes and channel efforts towards gender equality.
To support International Women's day I'm off to an event hosted by Sweaty Betty and Mind Ambassador, presenter & podcast host Fearne Cotton.
Fearne has designed an exclusive collaboration with Sweaty0Betty's all-female design team. fitness clothing made from 50% organic cotton and 50% modal. For each T-shirt sold, £10 will be donated to mental health charity Mind. All the designs are based on doodles and drawings that Fearne has done.I love the soft to-touch leggings in the pastel shades which are perfect for springtime yoga.
Mind provide support to anyone suffering with mental health problems. You can see the range over here (and to meet Fearne too at the event).
You all know how much I value keeping fit – exercise is all about feeling good. Even squeezing in a 20 minute workout to my day makes a huge difference. I've started a wellness section on my blog – sharing what I have discovered about my body if you would like to take a look.
The event is on next Tuesday – I'll let you know how that goes on my instagram account here.
4. What I'm Staying In To Watch & Listen To
Feburary is the perfect time for staying in, getting cosy on the sofa with a good box set.
Booksmart – It's the perfect snuggle-up-on-the-sofa movie. It's a modern version of the American high school drama but with a twist. The main character is played by xx from Juno fame. I love her. When you have watched it, tell me what you think in the box below. It's on Amazon Prime.
Mad Men – I feel a bit late to the party with this series but I have LOVED watchign every single episode. Mostly for the attention to detail paid tot he set design and the clothes. My eBay account is now filled with saved searches for 1970s pussy bow tops and dark wooden furniture (I have my eye on a leather armchair just like Don Daper). I wish I could have had a job on that show as a set designer. Every season is on Netflix now.
Podcast | Dolly Parton's America – You'll love this 9-part journey into the Dolly-universe. Jad Abumrad delves deep intothe world of Dolly Parton, her music and her musical influencer to get a better understanding of the impact Dolly has had on all of us. I'm only half way through the series but each episode is a treat. And a just makes me love Dolly even more than I thought posible.
Good Vibes Good Life – My friend suggested this book by Vex King. It's about practising self-care, overcome toxic energy and prioritize your wellbeing – including cultivate positive lifestyle habits, including mindfulness and meditation. I've got it on order. I can't wait – I've just got to finish Mad Men first so I'm not distracted.
What's new for next month
I've got lots of exciting things planned for the month ahead. There are two restaurant openings I'm invited to in Brighton. YUM! I'm hosting a workshop in Bristol with HomeSense where I'll be teaching how to make a natural pamper packages including a crulety-free bath salts. I'll try and share all that on here.
Work wise, things are kicking off – I'm shooting real home features for Your Home, Real Homes and Home Style magazine which I will be sharing behind the scenes with you on my instagram account (follow me here). I can't wait to style up these homes!
I'm also hoping to be working closely with a fashion brand for my blog – showcasing spring looks. So watch this space.
What do you think of the things we are living this March? Hope you have loved this post as much as I have enjoyed writing it. If you would like to see what was exciting me in February – you can read that here. And I'll be back soon with more ideas and suggestions soon.
You May Also Like
10 TIPS TO BUYING VINTAGE CLOTHING
BRIGHTON'S BEST KEPT SECRET – THE HARBOUR HOTEL SPA
YOU'LL LOVE THESE TOP 5 BATHROOM TRENDS FOR 2020