Do you run a small interiors brand? Are you dying to get exposure in magazines or newspapers? Are you clueless about how to contact the press? As an established interiors journalist, I know how important it is to get media exposure to promote your small interiors brand! That's why today, I'm chatting with PR expert Lisa Hunt from Twenty Three Pr ! I'm asking her how to advice to get press coverage for your small interiors brand.
This is the perfect blog post for small business owners who want to up their game – and get some much needed press exposure. I interviewed Lisa as part of my IGTV series and you can watch the whole thing HERE. In this series, I'm interviewing people of interest across the interiors world to get their expert tips and advice just for you.
Main Image | Lisa's client wallpaper company Sian Zeng
Meet Lisa Hunt from Twenty Three Pr
Let me introduce to PR pro Lisa Hunt! With fourteen years experience in the interiors PR industry, Lisa runs PR agency called twentythreepr.com which specialises in helping small brands get their products in front of journalists, editorial, stylists and influencers.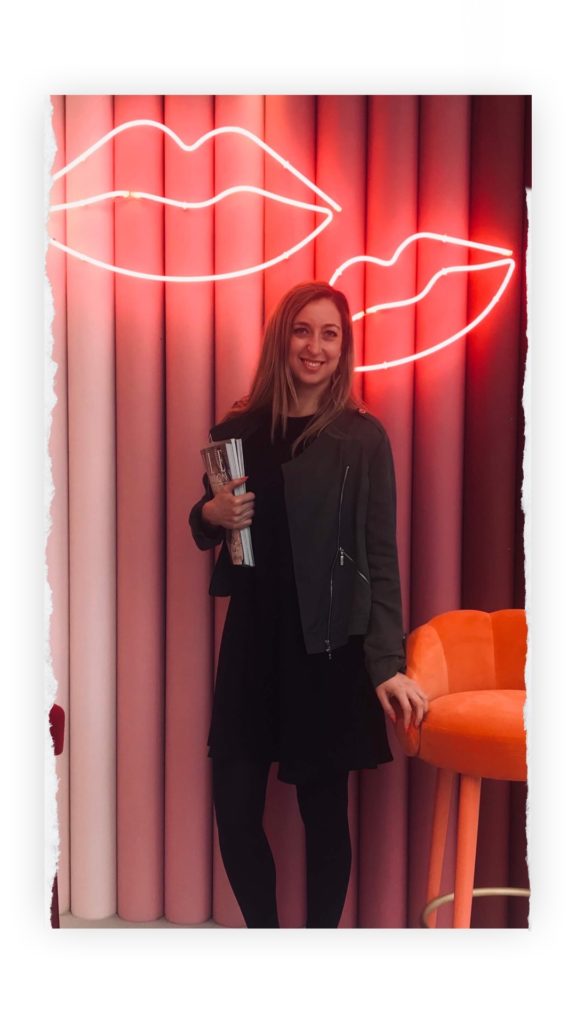 She has worked with an impressive number of big name clients including Debenhams, Next, Heal's, Sofa Workshop, Amazon, Brintons Carpets, Sara Miller London, Sian Zeng, Emily Brooks, Undercover Living, Mineheart, Peppermint Grove Australia, Art Wow, Lola Design and Bert & May. She is a pro in the know.
I first met Lisa back in 2007, when she was working at Next on their PR team. Since then, she has run big campaigns for innovative designers and small businesses, emerging talents and established brands. She has loads of experiences so I knew she would be the right person to help.
Got a small brand? Want to learn how to market yourself? Read on for Lisa's tips…
HOW TO GET YOUR INTERIORS BRAND PRESS COVERAGE
Stationary company Loa Design Ltd are one of Lisa's many clients.
Why it's so important for small brands to gain press coverage?
Press coverage can be transformative for small brands. It can help you upscale your business, generate sales, gain exposure for a new launch, help with website SEO, create engaging and interesting content for social channels and to increase your brand awareness and social media following.
One of our client saw their best-selling day ever after a certain online piece in a national title. Another client was featured on an influencer's Instagram gaining 500 new followers overnight. We've been on the journey with one client they got over 350 press mentions, 15 industry award nominations and one million sales in a year.
That's why your interiors brand need press coverage.
READ: BE COLOUR CONFIDENT! SOPHIE ROBINSON SOLVES YOUR DECORATING DILEMMAS
Sustainable bedlinen brand Undercover Living have great images that the press love
Where do you start getting press coverage for your brand?
You'll need to work on the foundations of your business first. Make sure you have a great looking website, strong branding and good online presence. You'll need to invest in high res imagery to send out to the press.
Once all that is in place, you'll want to start networking. Go out and buy all the magazines and newspapers that you want to be featured in, and start building contact lists for your target titles. You can usually find the names of the stylist or editor of the piece in the crease of the page, under the heading or at the front of the magazine. Or you can call the magazine and ask for the email for the best person to chat to about your brand (that could be the shopping editor, the stylists or the homes editor).
Once you have your email list together, you can start contacting journalists.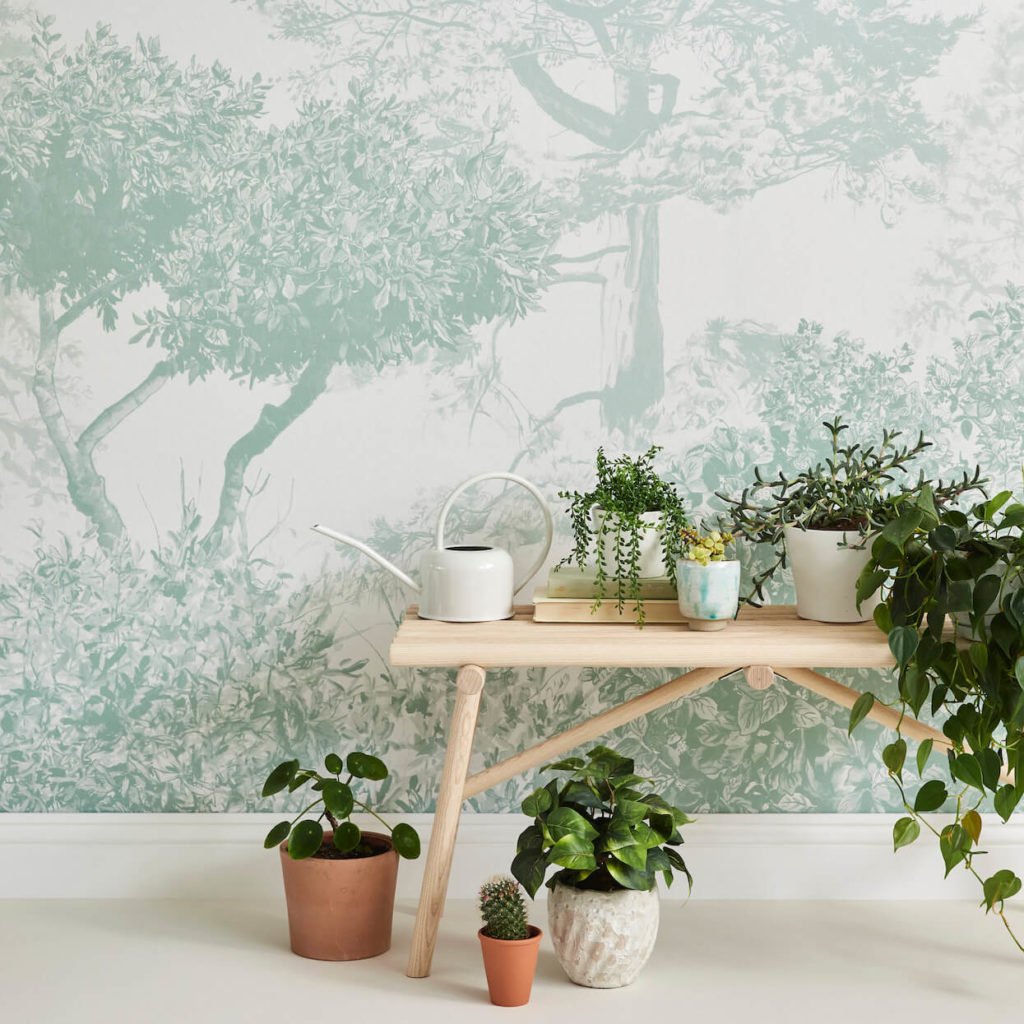 Want to send press release? Wait until you have new product to promote like wallpaper company Sian Zeng
READ: RENT YOUR HOME OUT AS A LOCATION HOUSE – EXPERT ADVICE
What is the etiquette for contacting journalists?
When approaching a journalist or an influencer in social media, it's really important you do your research first. Look at their past content or features and see if they are a good fit with your brand. When emailing, mention what you admire about their work. Always make sure that your email is newsworthy and relevant to that publication and journalist.
If this is your first time reaching out to a member of the press, why not start with your local paper? They may pick it up and feature you. This will build your confidence with pitching to more members of the press.
Remember, if one title doesn't go for your story then approach another title on your target list. One rejection doesn't mean your idea or product is bad, journalists get hundreds of press releases and pitches weekly, and it may just not be the right timing for that particular publication. Keep going!
IMAGE: Peppermint Grove Australia
What are your 5 top tips for writing a press release?
You'll want to write a good press release that you can send in an email to journalists.
When creating your headline and email title, keep it simple and straight to the point so that it stands out in the journalist's inbox and they instantly know what the release is about.
Make sure to summarise all of the key information at the top of the email. Ask yourself – what about your story will the press find compelling and pick up to feature.
You'll need to include visuals in your press release. This will be images of your products either as stand alone images or styled up in a room.
It's good practice to include your contact details at the end including your website, social media handles, email and telephone number.
Keep your release to no more than one page and make sure if you attach the release as a PDF it is not a huge document, around 1mb but no more than 3mb is usually fine
When should I consider taking on a professional PR for my business?
There can be many reasons why you may want to hire a PR:
Maybe you have followed the advice above, you may have got a few features in magazines and newspapers. But to take you to the next level, you need expert advice to really push things forward.
Your attempts and PR might have failed – and you can't understand why because you have a loyal customer bases and they love your product.
You're ready to upscale your business and you want your brand to be in front of the wider target audience. This is when you should be thinking about getting a PR involved.
If you run a small business, you may not have the time to do your press and PR.
A good PR agency will give you expert advice on your branding, content, distribution and imagery to get you into newspapers, magazines and in front of leading influencers.
READ: WANT TO GET YOUR HOME INTO AN INTERIORS MAGAZINE? HERE'S HOW…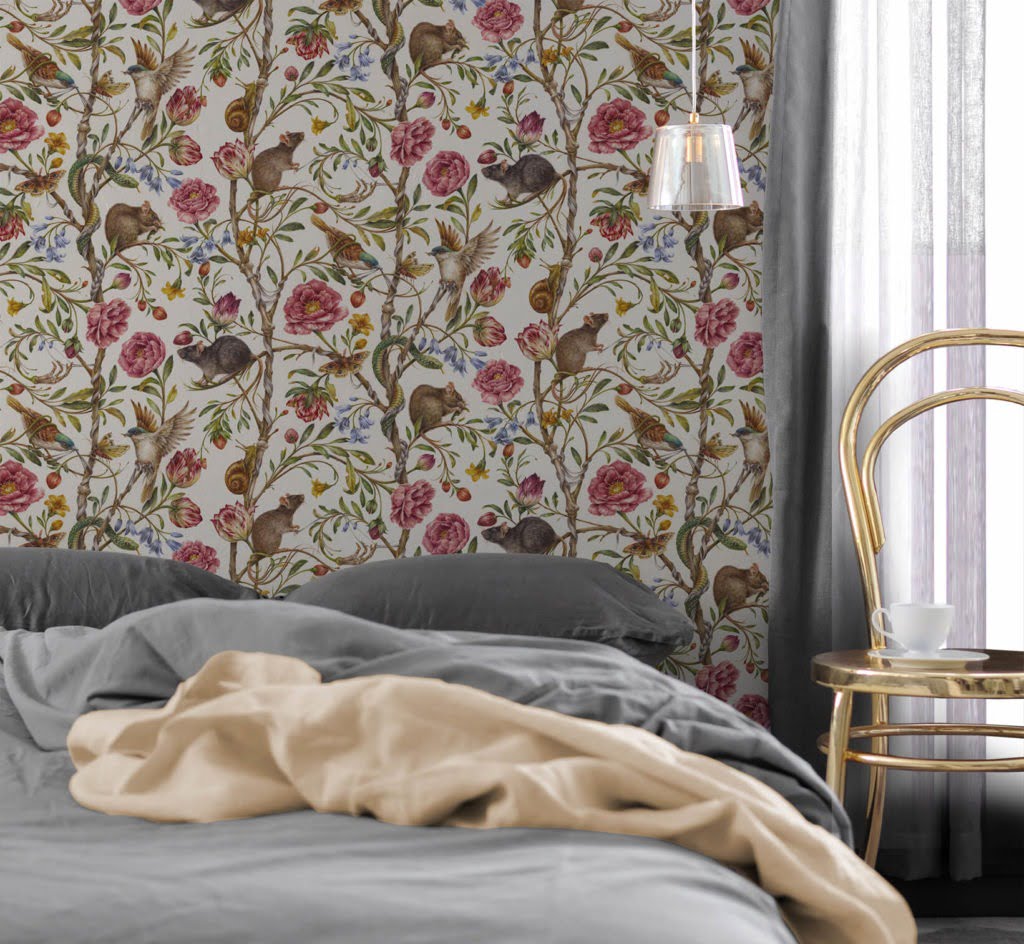 Look for a PR agency that specialise in small interior brands – Mineheart is a wallpaper company of LIsa's that have had lots of media coverage in the press.
How much would PR cost me and what are my options as a small business?
Hiring a freelance PR is the most affordable option for small businesses. Rather than pay them a monthly retainer, you can start small and build your campaign as you grow and your budget to spend grows. And you'll have the ability to scale up or scale down whenever necessary.
Whatever size and scale your business is, there are options to suit your small business needs. For small businesses, our prices at Twenty Three Pr range between £350 to 1k a month based on the client's needs.
HOW TO GET PRESS COVERAGE FOR YOUR SMALL INTERIORS BRAND
Have you found this post helpful? I hope so! I want you to have the confidence to start chatting to the press to make sure you get lots of lovely press exposure for your brand.
And don't forget, if you want any more advice or tips – then get in contact with Lisa Hunt at her website here twentythreepr.com and follow Twenty Three PR on Instagram for all
the latest news and further top tips.
Have a great day!
You May Also Like
WANT TO GET YOUR HOME INTO AN INTERIORS MAGAZINE? HERE'S HOW…
6 DESIGN IDEAS FOR A MINDFUL HOME
GIVE YOUR HOME A MAKEOVER WITHOUT DECORATING IN 4 EASY STEPS