Rugs are a really important element to consider when designing a room, that's why I want to share with you my favourite 8 rugs for every style and space in your home. Here's my top picks…
There's so many benefits that come from adding a rug in to a room. As an interior stylist, I use them in my designs to add warmth and comfort into a space and to add style. The simple act of putting a new rug down can transform the aesthetic of your home from drab to fab, and is a great way of injecting bold colour and a on-trend pattern into an area as well.
Do you find choosing a rug a little daunting? No wonder! There's so many different rug styles to choose from, so I completely understand that it may be a little overwhelming finding the perfect rug. Hopefully these ideas and tips can help you pick out the best rug for your space…
Get to know Rug Artisan
Rug Artisan specialise in crafting handmade rugs tailored to your own design and can be custom made to any size. They have over 1000 different rug designs that can be made to any specs – they can make rugs for every style and space on demand!
I've picked out my fave 8 rug designs from Rug Artisan that showcase various colours and patterns – as well as my top styling tips to help you nail this look.
RUGS FOR EVERY STYLE & SPACE
---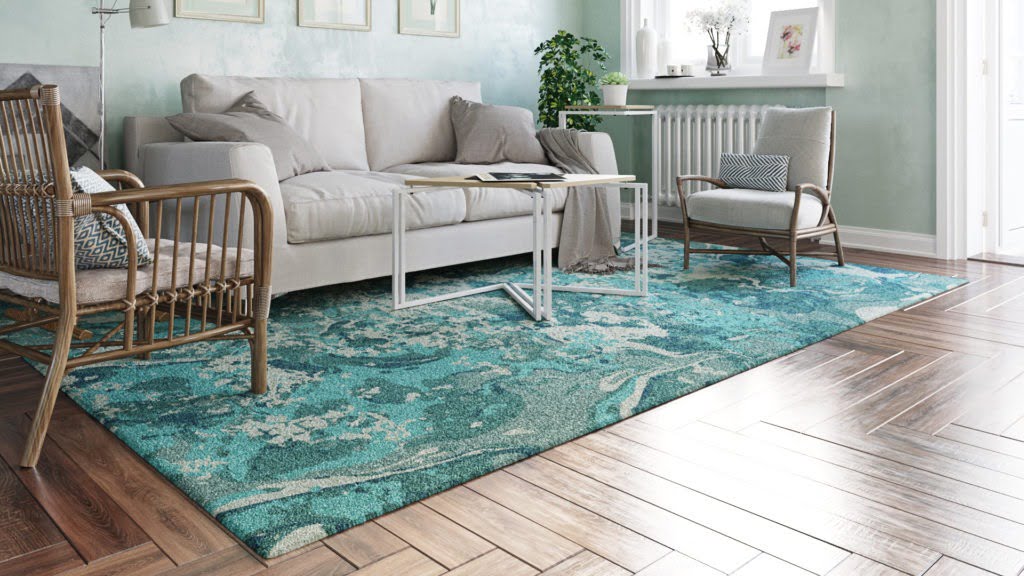 Make a piece of art
Rugs are great for creating a feature or making a statement in a room. If your room design is quite paired back then use a rug to inject some colour or pattern to liven it up. Certain rug designs can be very artistic and make a room feel more bespoke and high-end. Abstract rugs with marble designs or brush strokes for example, add a great focal point to the room and make a space feel well designed.
Stylist's tip
If you're not so confident with choosing colours, then use a rug for inspiration to help you accessorise the rest of the room. Patterned rugs will often have complimentary colours already incorporated in to them, so use this as a guideline for matching other soft furnishings such as cushions or curtains.
---
Zone an area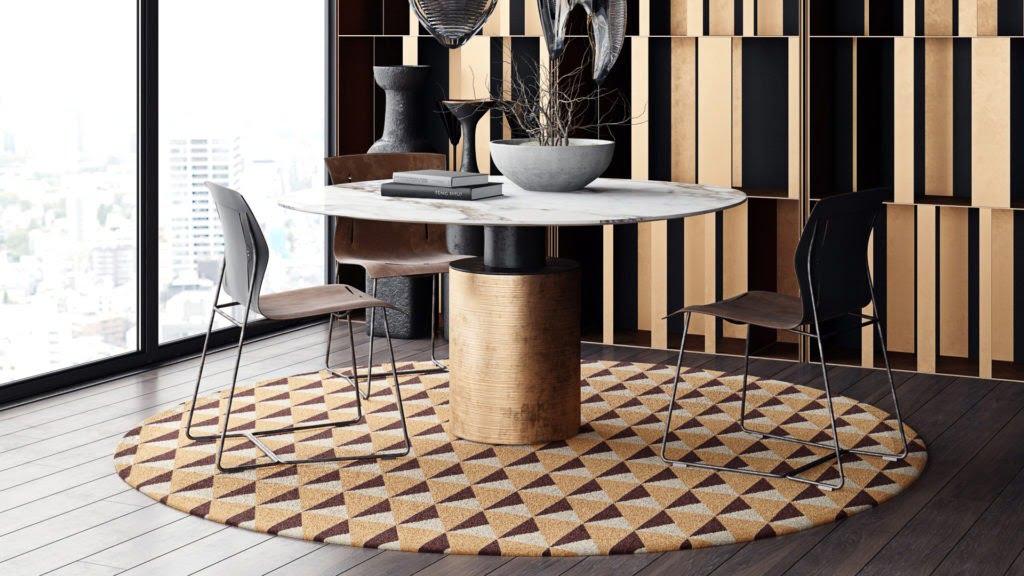 If you have a large, open plan space then adding a rug is a great way of zoning an area. Perhaps you have a kitchen/diner and you want to differentiate your dining area, or a large living room space that you want to make feel more cosy. Adding rugs to these spaces will instantly create a zoned space and make it feel more inviting and comfortable.
Consider the shape!
Always consider what space you are designing and what shape rug would be best suited for it. Under a circular dining table you could consider a round rug for example. Rug Artisan offer a selection of different shaped rugs; square, rectangle, oval, round, half-moon, hexagon & diamond. As well as that, they also make runner rugs for tighter spaces.
---
Keep it au naturel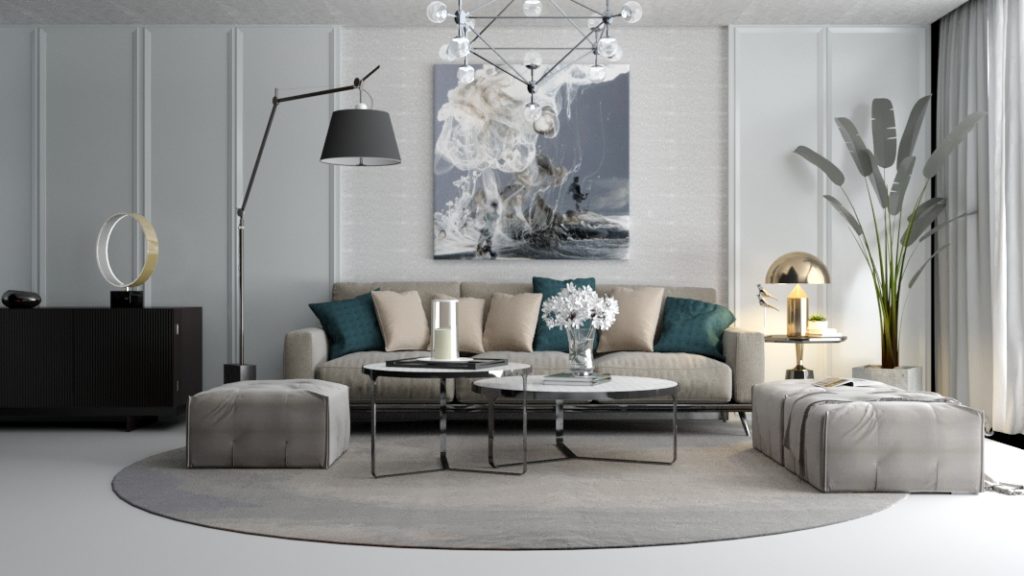 If you're on the hunt for a rug in a room that's already well designed, or aiming to create a more streamline look, then opt for a neutral rug. In some circumstances it may be the 'less is more' rule. Natural rugs are great for adding warmth to a cold space, especially if you have hard wood floors. Style a neutral rug with organic materials such as wood or concrete for a natural and rustic style.
Choose the right pile
Invest some time in to researching what rug material is right for your space, and what type of pile would be most suitable. If it's in a high traffic area you may want to consider a shorter, flatweave style rug, whereas in a living room you may want a thicker pile for a more cosy feel.
---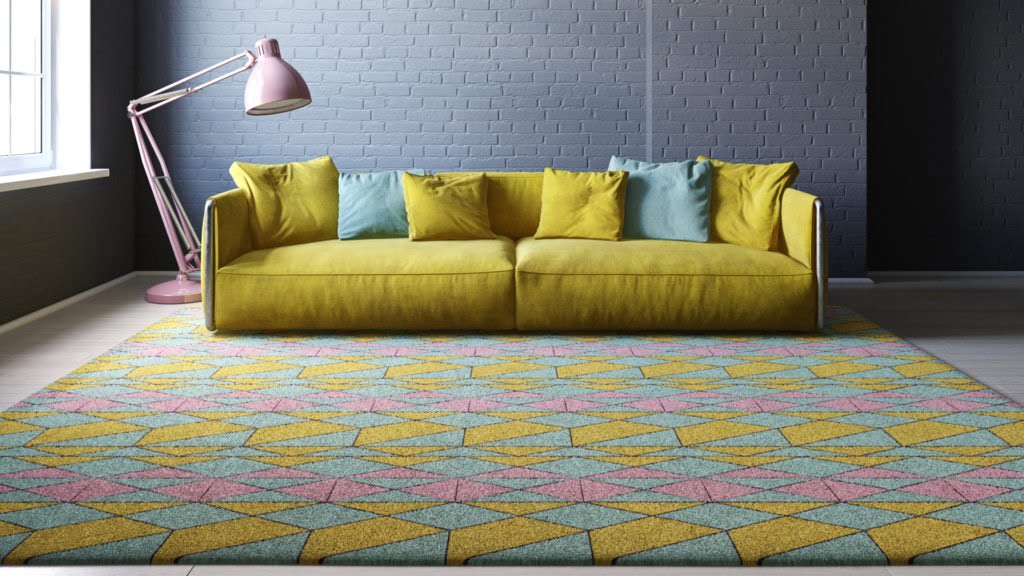 Or, go bold with pattern and colour!
Alternatively, you may be looking to go bold! Rugs are brilliant for adding a bit of colour or pattern in to a room. Determine your favourite style and then pick a pattern that makes you feel excited. Examples of different patterns would be:
Floral
Oriental
Abstract
Animal print
Geometric
Checkered
Stripe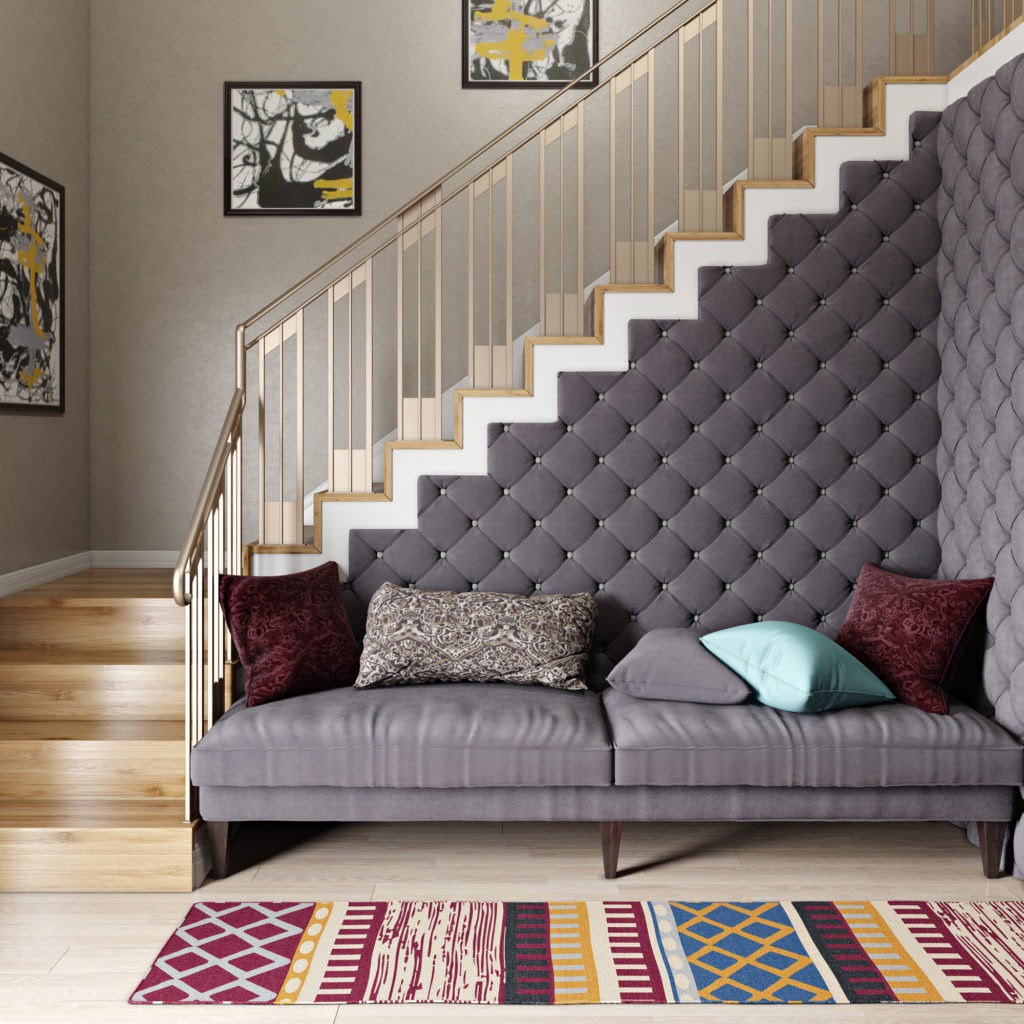 Need help picking a pattern?
Don't fret. Rug Artisan have great examples of different patterns to choose from. You can browse through the different options under the 'pattern' tab here.
---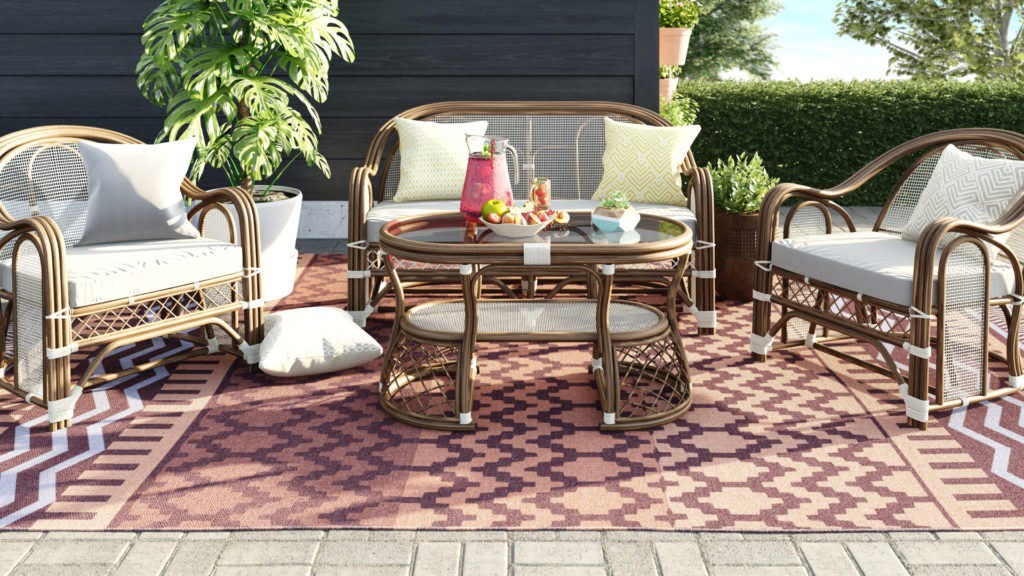 Take it outside
Outdoor rugs are the most up and coming thing for garden spaces this year. They're perfect for creating interest in a dull outdoor space. Use an outdoor rug to recreate a living room as though you were inside. Outdoor rugs are made from weatherproof materials so they're easy to maintain. Rug Artisan make all of their outdoor rugs from recycled yarn and are part of the GoodWeave initiative you so can shop from them with peace of mind knowing all of their rugs are made by adult artisans.
Stylist's tip
Pair an outdoor rug with outdoor cushions & throws for a softer more cosy feel. Use it as a way of adding some colour & pattern to your outdoor space. Rug artisan have their new Cerulean rug range which have each been designed freehand to eliminate the sense of a perfect form, as perfection lies in the imperfections of nature. I love their abstract impressions of flower forms and floating clouds, these would make for perfect outdoor rugs with nature surrounding it.
---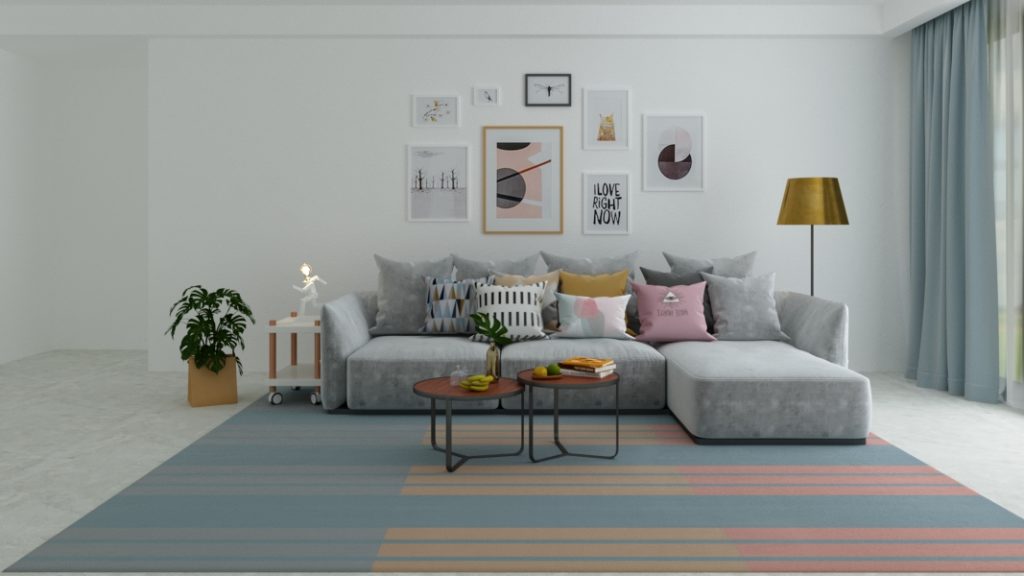 Rugs for every style and space…
Hopefully this post has helped give you some confidence for when you are next rug shopping! If you're still keen to know more then I recommend you visit this buying guide over on the Rug Artisan website. They have lots of useful information to help you design your perfect rug, and also offer care advice too to keep your rug in tip-top condition.
Rugs featured include Prism, Wren and Evanesce starting at £239 per square metre.
Let me know what rug you are considering in the box below – I'd love to hear from you.
---
YOU MAY ALSO LIKE
This Handy Tool will Help You Pick Out the Perfect Flooring
Style your Outdoor Entertaining Space in 4 Steps – With French Connection
4 Hot New Flooring Trends that are Here to Stay
---
** This is a sponsored post. All thoughts & opinions are my own.