Exciting news alert! My new TV show – Incredible Christmas Trees & How To Decorate Them is now out on Channel 5. In the show, I was the presenter sharing my expert Christmas Tree Styling Tips. After watching this show, and using my tips I want your friends and family to GASP! when they see your tree this year! Links to the show are in this post.
The idea behind the Channel 5 TV show was to showcase the best trees from around the world – with a whole 30 min section featuring myself and co-host Lee Jackson where we styled 5 wonderful trees. You can watch the TV show here on 5OD.
Incredible Christmas Trees – And How To Decorate Them
The TV show went live on the 28th of November at 6:35pm and I've been told it was the second highest PRIME TIME TV show that evening! EKK! In the TV show, it was my job to style the wonderful home of Sally from Sissinghurt Location House in Kent with three amazing Christmas trees.
Of the tree trees I styled, one was traditional, one was mini for smaller homes – and the final one was a neon disco tree fit for a party! All the photos of the many Christmas Trees are below.
I've so much positive feedback from the TV show from friends and family. Lots of my instagram followers have been tagging me in their wonderful tree creations since the show aired. And my phone is filled with texts from friends showing me their trees using all the tips I shared!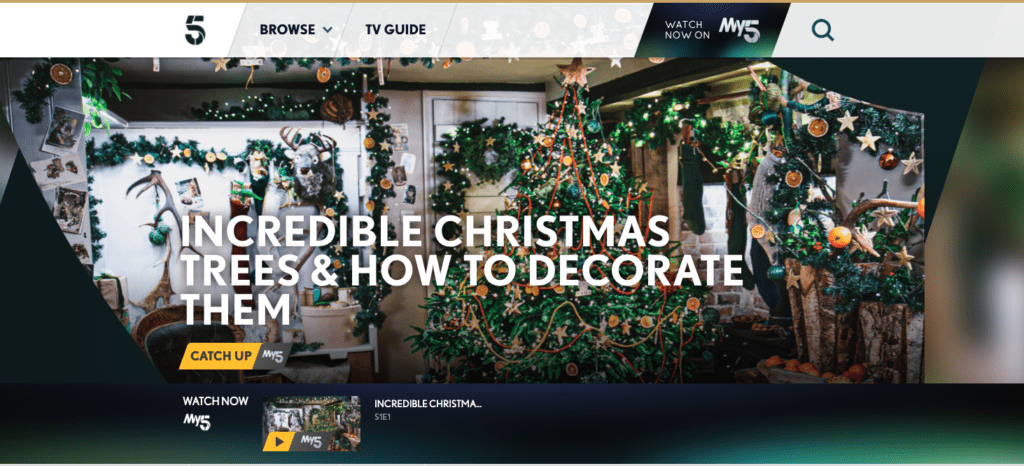 The show was created at speed over three days. I had one day to style the 15th Century farmhouse, then two long days filming styling and dressing the location. I had a week to pull all the looks together and call in all the props which is FAST! But luckily, I had a wonderful team behind me to pull it out the bag.
Filming and being on camera was fantastic opportunity and I LOVED every moment. I even dyed my hair pink for the occasion for a bit of telly-glamour. Lots of people want to know where my Bowie jumpsuit is from. It's by a small designer called WooWoo Boutique.
Here are some behind the scenes from the filming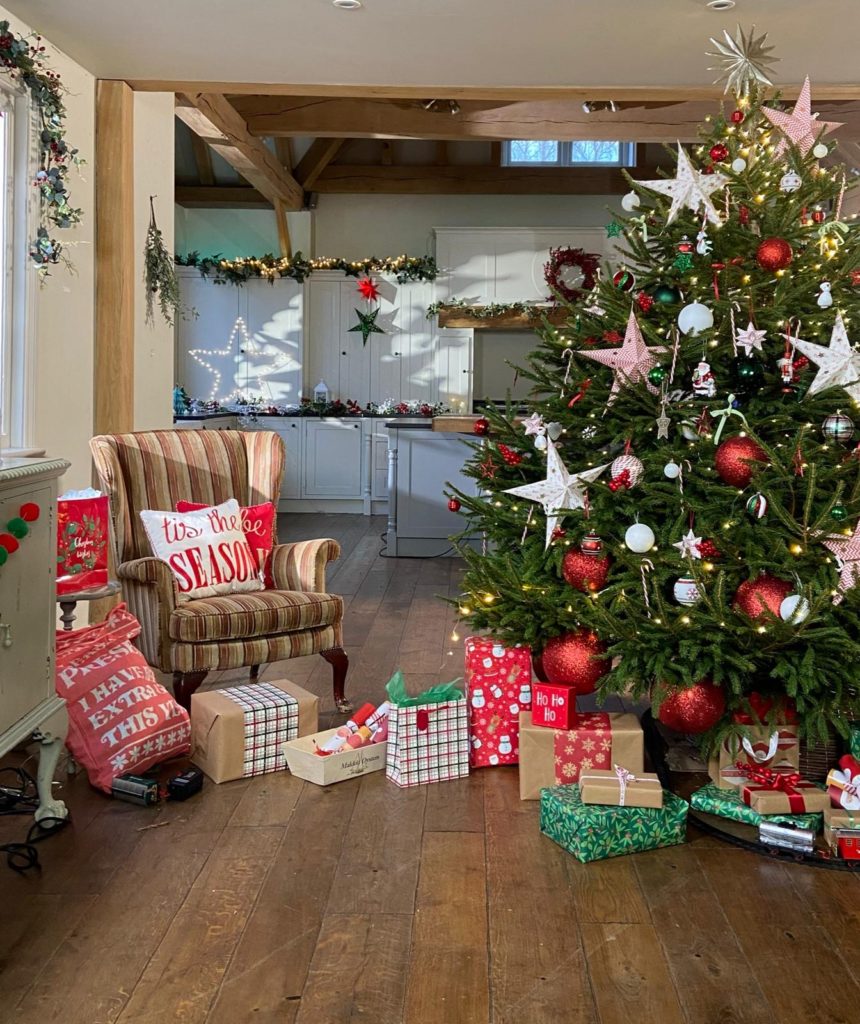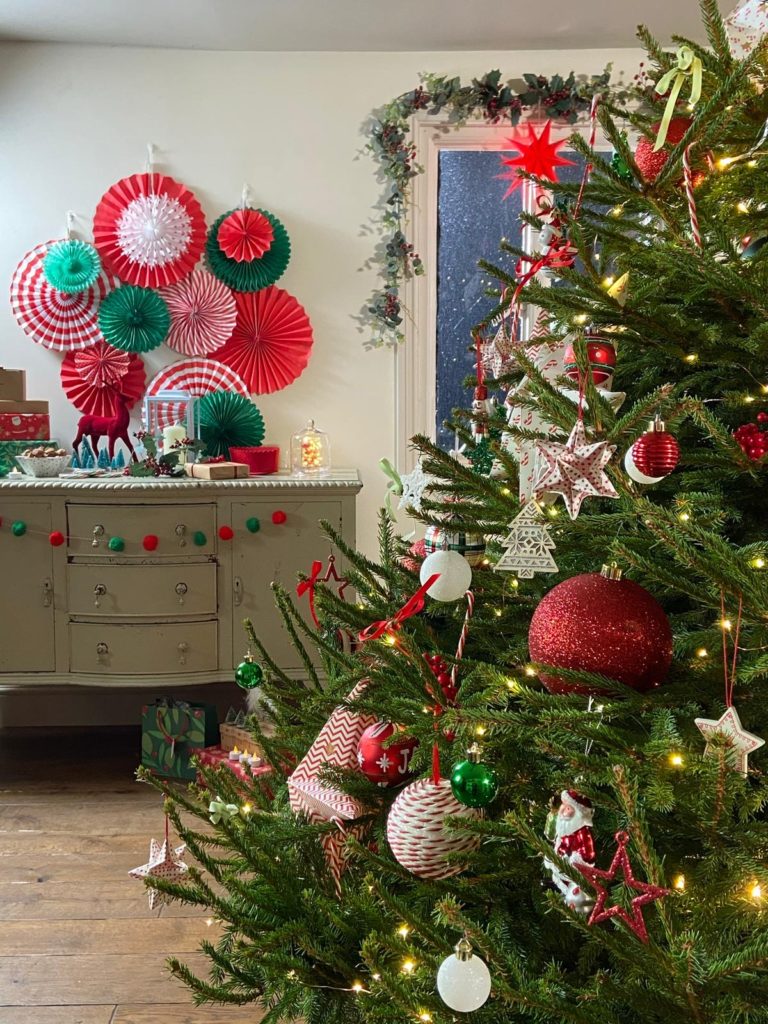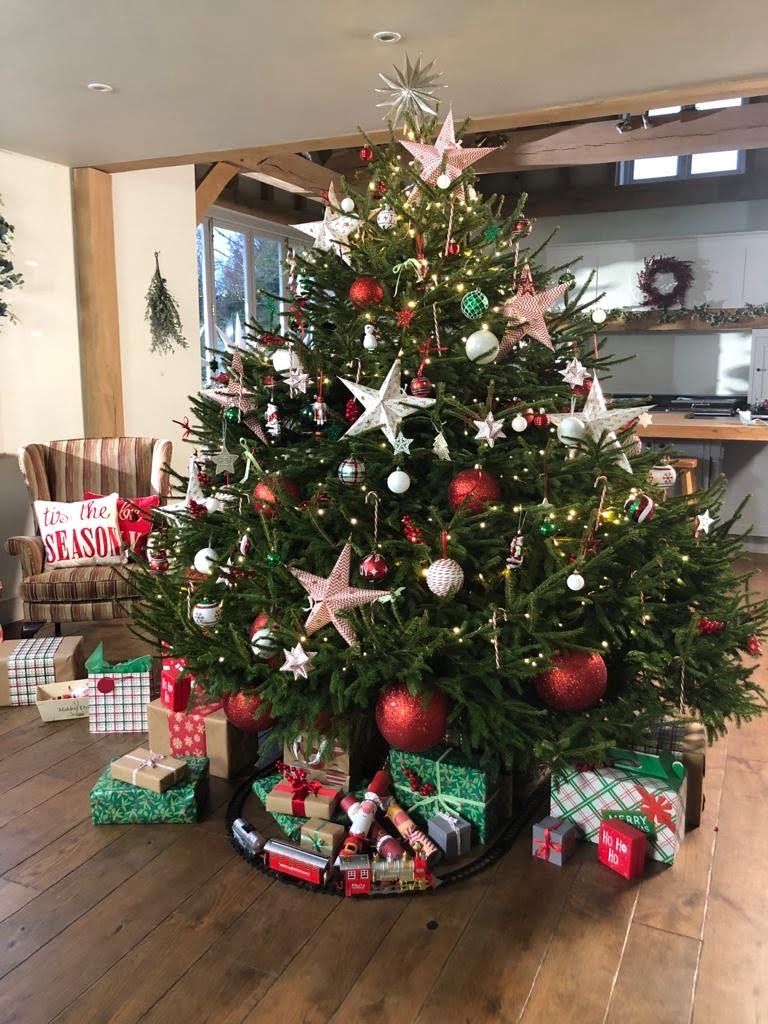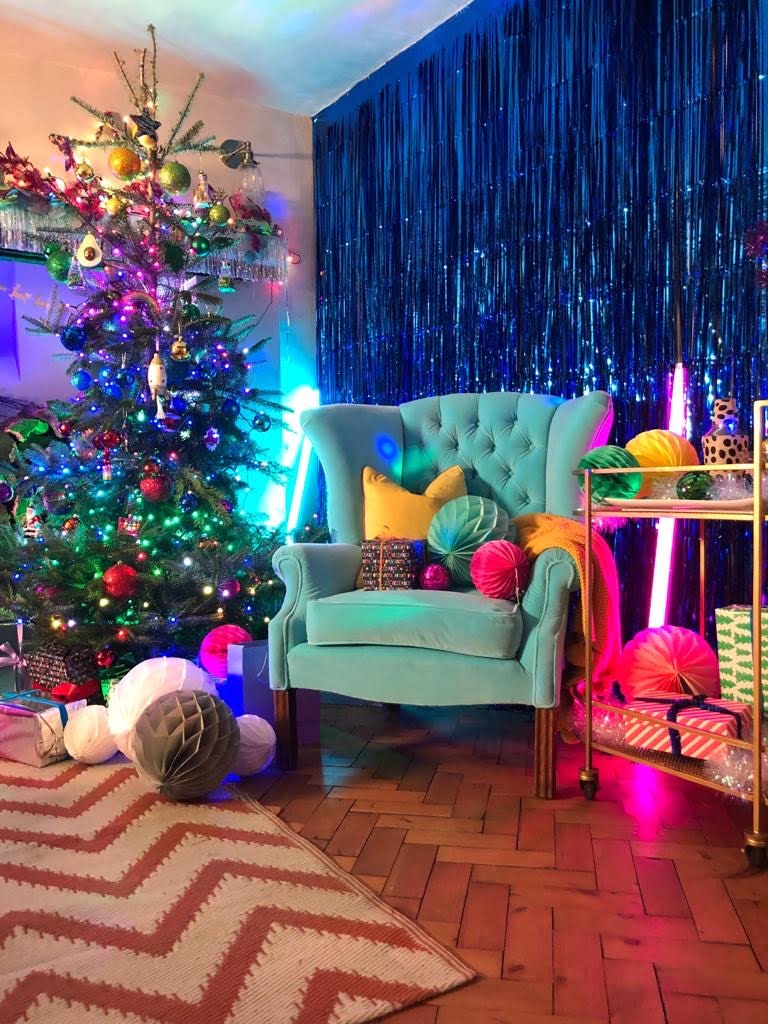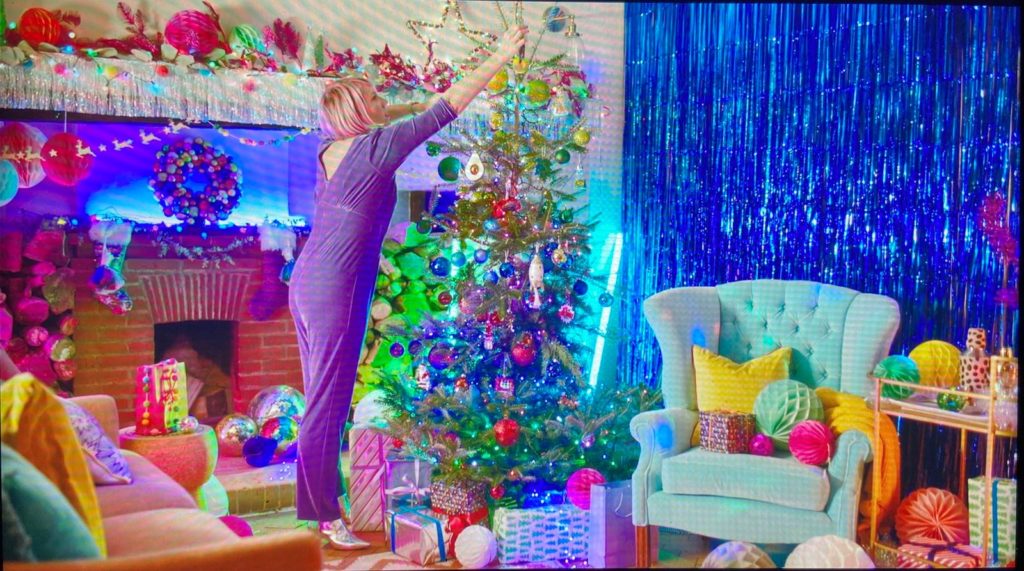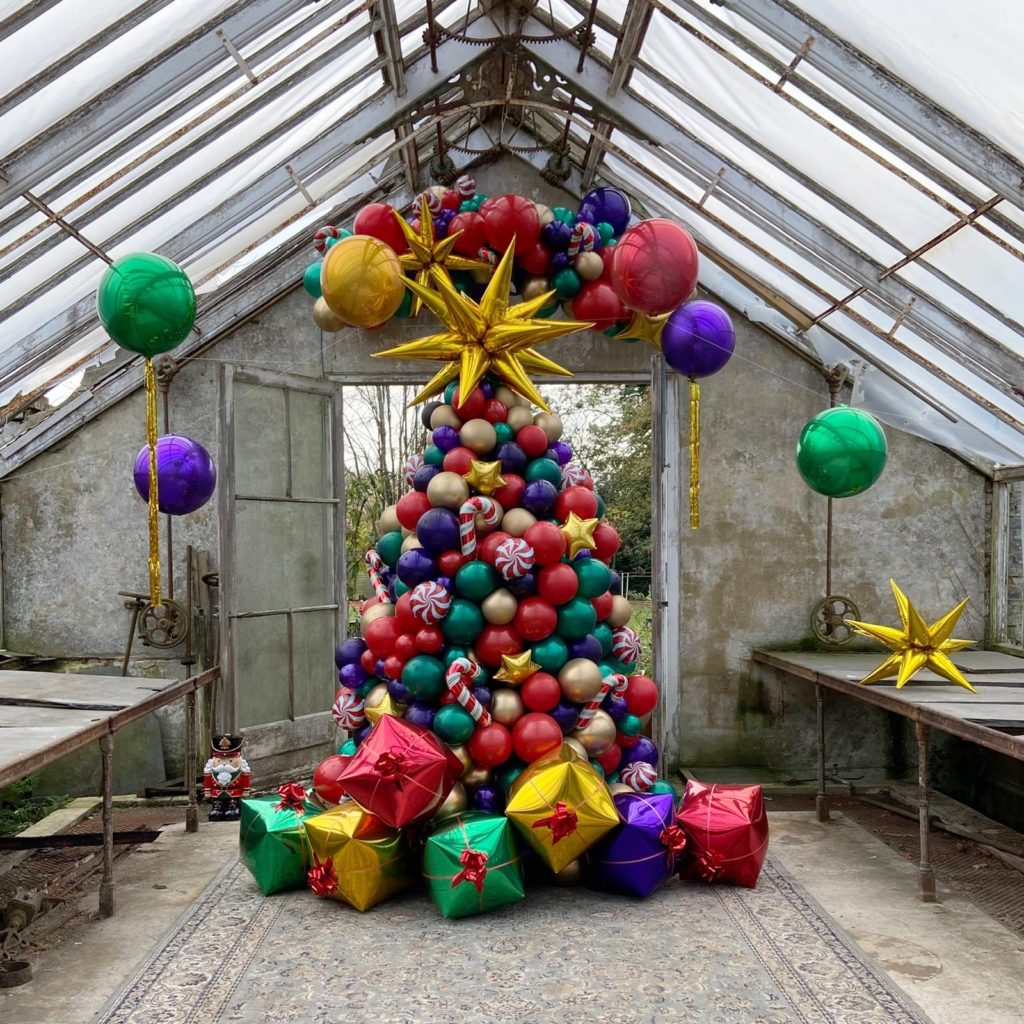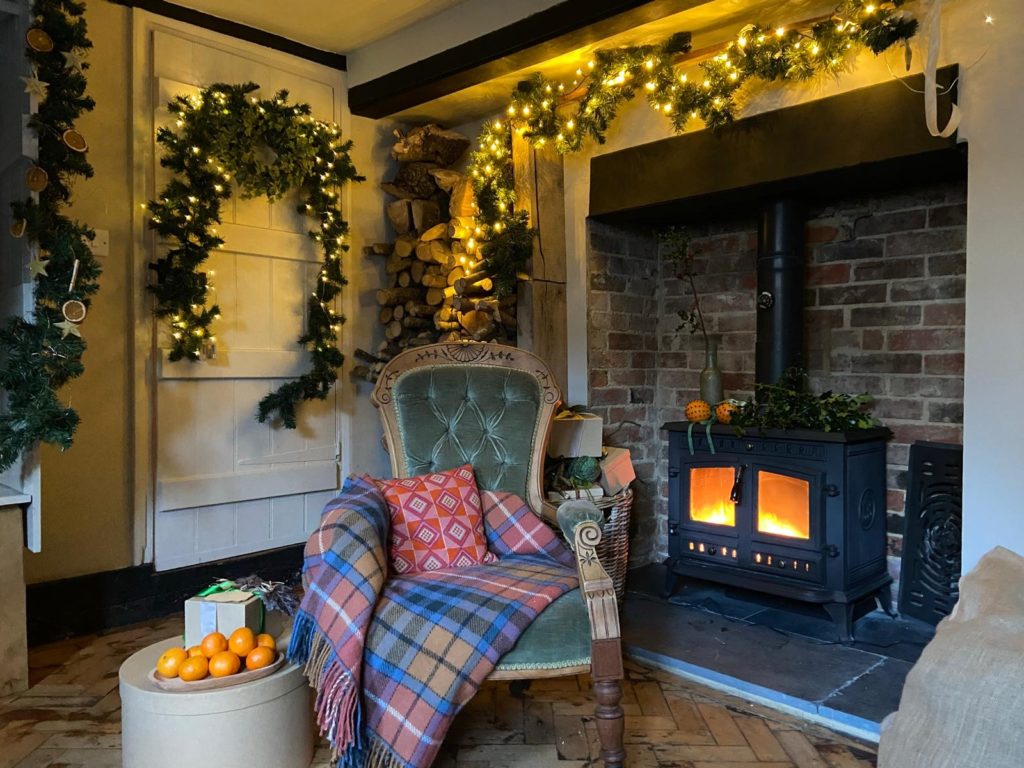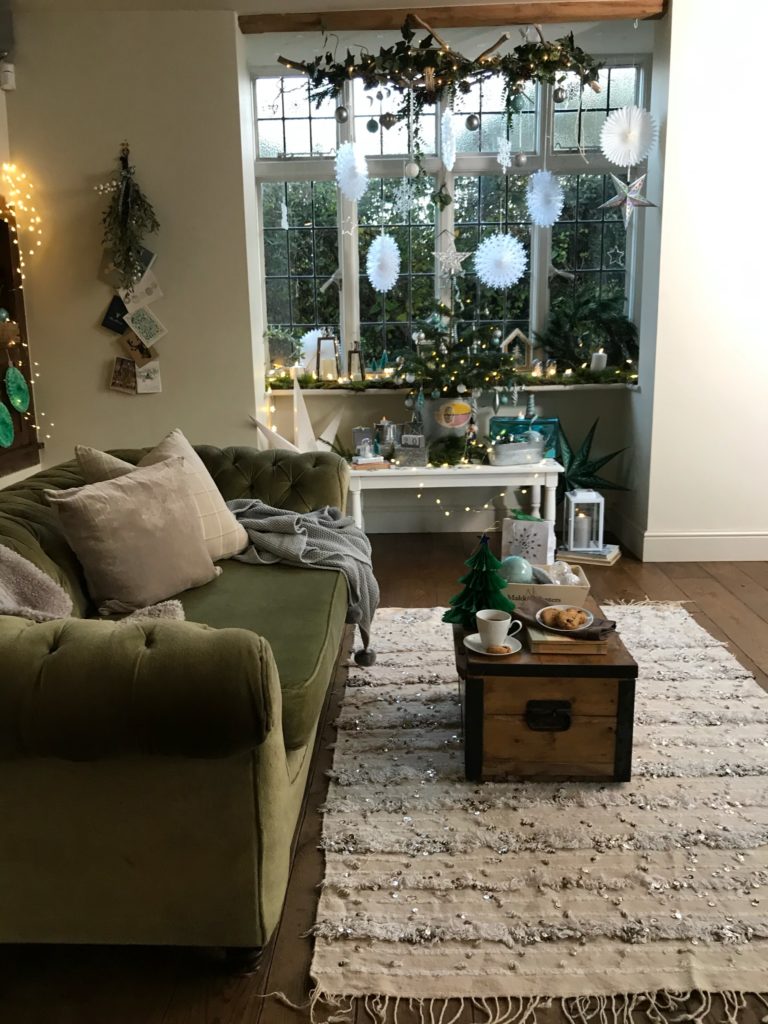 If you have watched the show – I would love to know which tree was your fave. I'm hoping for more TV gigs after this as it was so much fun (and hard work). So watch this space.
Love Maxine
You'll Enjoy These Posts Next
MAKE YOUR DINING ROOM SPARKLE THIS CHRISTMAS WITH THESE 5 LUXE STYLING IDEAS
3 DIY CHRISTMAS GIFT WRAPPING IDEAS