Say hello to the Kindling Cracker – the world's safest & smartest wood chopper. This handy tool takes the stress out of cutting wood for your hearth, campfire or BBQ. Splitting wood has never been easier! Read to discover more – and check out my special discount code too.
Who doesn't love a roaring fire? Real fires keep your home cosy, bring a joy to Summer BBQs and turn camping into a magical experience. But one of the downside is cutting logs to burn which not only can it take hours but it can be very unsafe. Thousands of axe related accidents occur in homes every year. OWCH! With a Kindling Cracker, you can split firewood quickly, easily and with all your fingers intact.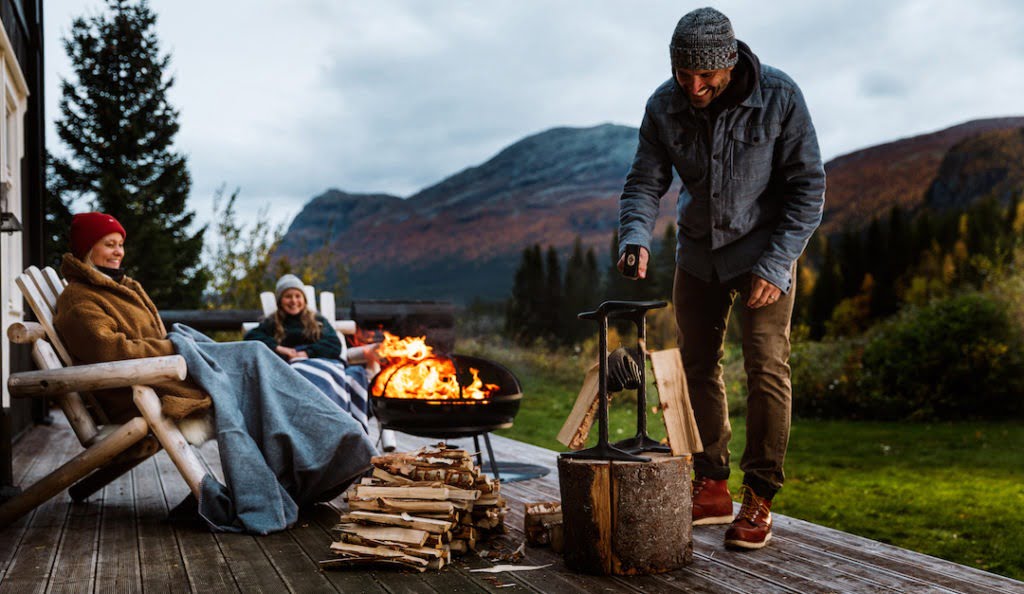 Get to know Kindling Cracker
If you are a fan of a real fire then you need to add a Kindling Cracker to your kit.
The Kindling Cracker has an unusual backstory too. It was invented by 13-year old Ayla from New Zealand.
She got the idea after her mother chopped her finger badly while she split firewood with an axe and Ayla was determined to find a safer alternative.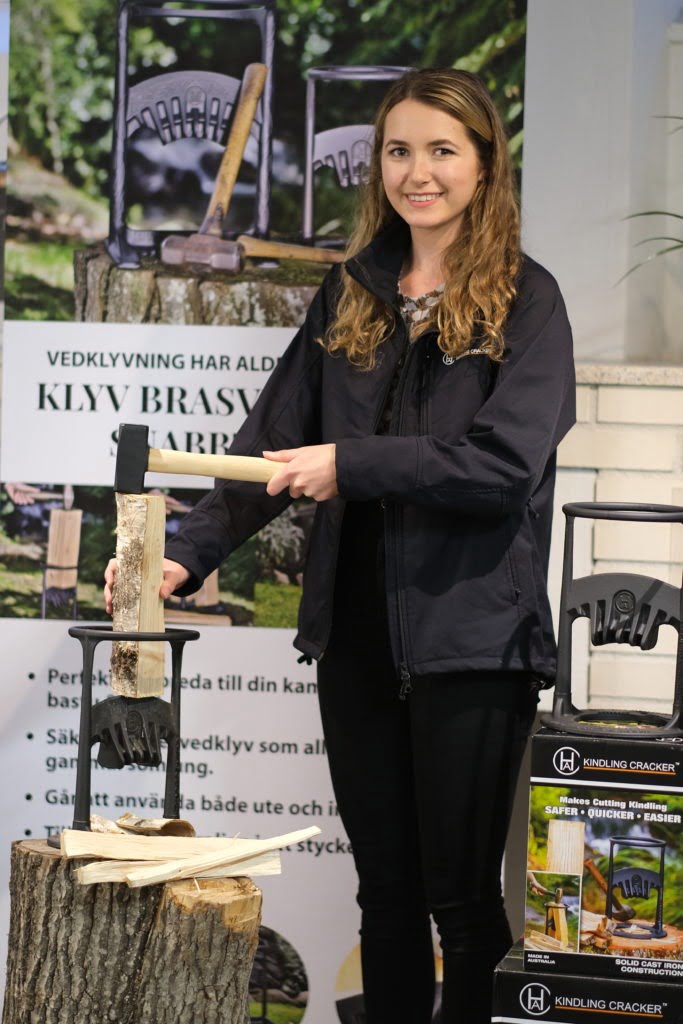 Kindling Cracker is now an award-winning success story and even the New Zealand Post company has issued a stamp to pay tribute to Ayla and her ingenious invention. Isn't it interesting that it has taken almost 5000 years before a young girl from New Zealand realises that you can turn the axe upside down and create a safe firewood splitter that everyone can use, both young and old?
Fandango Fire Tools is the European distributor for the Kindling Cracker. They supply everyone, from small individual stores to large chains all over Europe. Their warehouses are located in Gothenburg, Sweden and in Manchester, UK.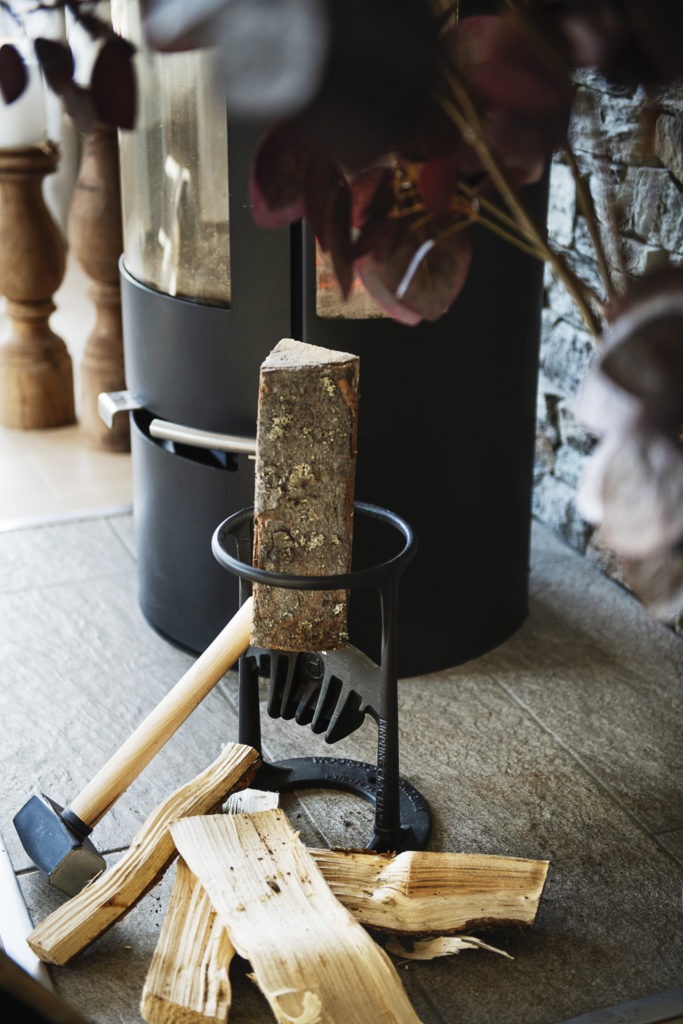 5 THINGS YOU Need TO KNOW ABOUT The Kindling Cracker
1.What's the difference between the Kindling Cracker Original and Kindling Cracker King?
The main difference is the size. The King model is almost twice as big as the Kindling Cracker Original (£119) and allows you to split both taller and wider firewood. If you normally buy already split firewood and only want to make kindling, the Kindling Cracker Original is perfect for you!
If you however have medium to large firewood or a lot of different sizes, the Kindling Cracker King (£179) will get the job done.
Depending on what your plan to chop – and where you want to use it will impact which size you buy. But to give you an idea, the Kindling Cracker Original allows you to split firewood with a diameter of approximately 16 cm, while the Kindling Cracker King allows you to split firewood with a diameter around 22 cm.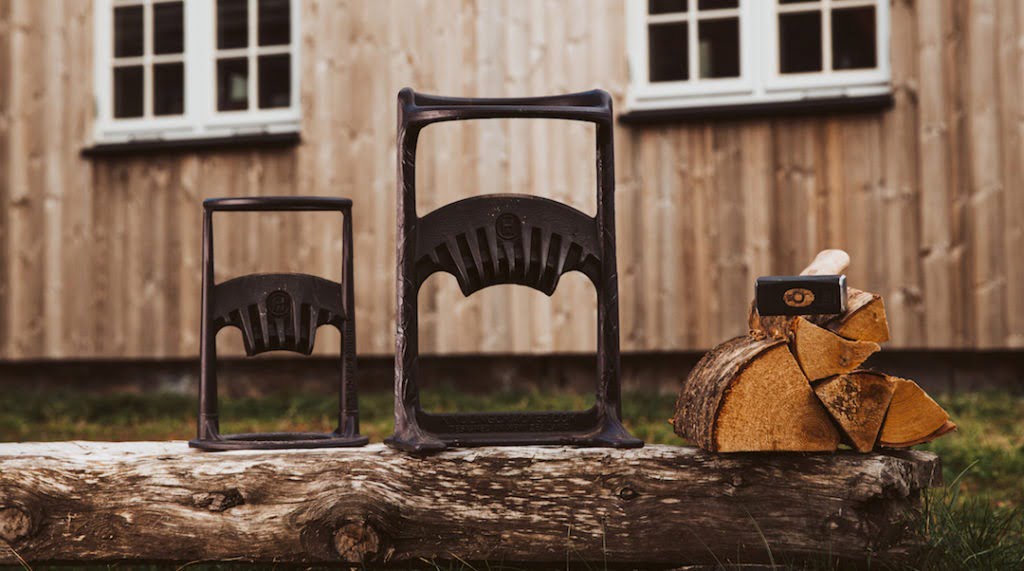 2. Will it need sharpening?
The unique design of the Kindling Cracker means the blade does not need to be razor sharp for it to do the job. So you won't need to sharpen it each and every time you use it. But if you do decide to sharpen the blade, then simply lay it flat and use a metal file. The Kindling Crackers is built to last and stand the test of time if cared for and used correctly.
As an optional extra you can treat yourself to a bundle where a hammer (1.5 kg) is included. The hammer has been specially designed for use with the Kindling Cracker.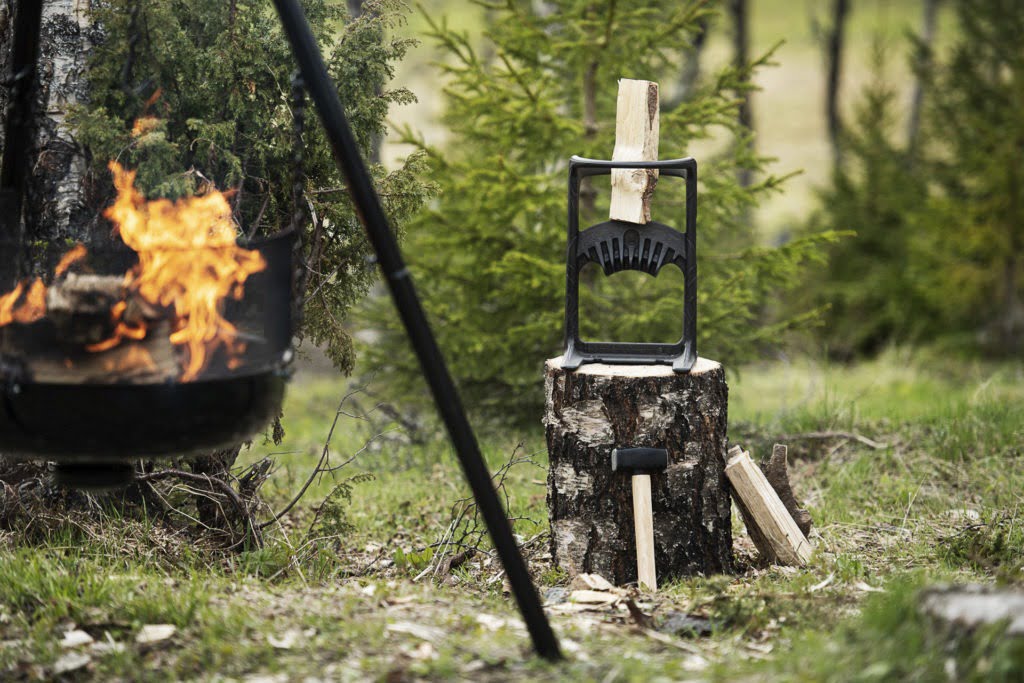 3. It's an eco-friendly wood chopper
The Kindling Cracker is made from top-grade recycled cast iron and manufactured in a foundry in Australia. And for peace of mind, the wood chopper comes with a 5 year warranty and 30-day free return.
The chopper is made from 86% scrap metal that is carefully mixed and monitored for best quality. Most of the scrap metal comes from end of life cars and building demolition materials.
The foundry uses over 60% renewable energy with a target to use 100% by 2030.
Even the packaging is eco-friendly using plant-based print materials.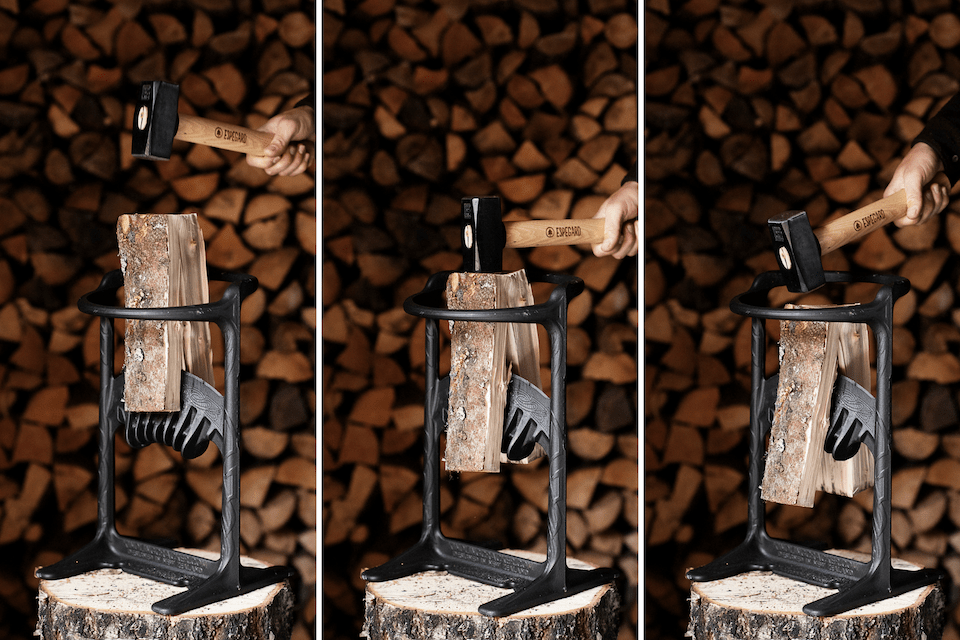 4. Safety first, always!
Thousands of axe related accidents occur in homes every year. With this cracker, you can split firewood quickly, easily and with all your fingers intact. Watch the handy Youtube videos above to see how easy it is to use.
5. Ease of use
The cracker is the perfect tool for splitting firewood and kindling plus it is so easy to use. It's great for anyone who has a fireplace, wood-burning stove or pizza oven. Oh and it is fun to use too! It really does take the chore out of chopping fire wood.
Anyone can use the Kindling Cracker, both young and old, small and big. You can get the whole family involved when making a proper fire either in the wild or at home. It's the perfect companion for your stack of firewood, creating perfect kindling.
Where to use the Kindling Cracker
The options are endless.
It's portable enough to take with you camping.
It's very handy to have at home if you have a hearth or a log burning stove.
In the Summer, you'll want one for your garden fire pit or BBQ.
If you luckily enough to have a Pizza Oven then this is ideal – you'll be cooking up a feast in no time.
Dreaming about installing a wood fire hot tub in your garden, then this is the ideal tool.
The Kindling Cracker Original is small enough that you can pack it in your car for out door adventures. While, if you want more fires at home and want to reduce your heating bills, then buy the Kindling Cracker King.
Get ready to light a fire with the Kindling Cracker
With hundreds of thousands of happy users worldwide, the Kindling Cracker has quickly become the new go-to tool for splitting firewood.
For more information or to buy your Kindling Cracker click here. And as a special offer Fandango Fire Tools have given me a discount code to share with you to get 10% off your first purchase. Pop in MAXINE10 when you head when you checkout on their website.
You May Also Like
7 FESTIVE FIREPLACE STYLING IDEAS
STYLE YOUR HALLOWEEN MANTLEPIECE WITH THESE 5 SPOOKY IDEAS