Discover the brand new UK launch of shower enclosures by Sealskin duka and take a look at the exclusive collaboration with TV's Changing Rooms duo – 2LG Studio.
As part of my job as an interior stylist and journalist, I was invited to an exciting new product launch by Sealskin duka – which is going to make waves in the world of bathrooms! The exclusive press preview was held at a glorious setting – the Tate Modern in London which made the perfect backdrop for this exciting contemporary shower enclosures launch.
At the launch, I got to hang out with leading names in the UK interiors world, which included Russell Whitehead & Jordan Cluroe from 2LG Studio. This design duo appeared on our screens in the summer in TV's biggest comeback – Changing Rooms.
In collaboration with Sealskin duka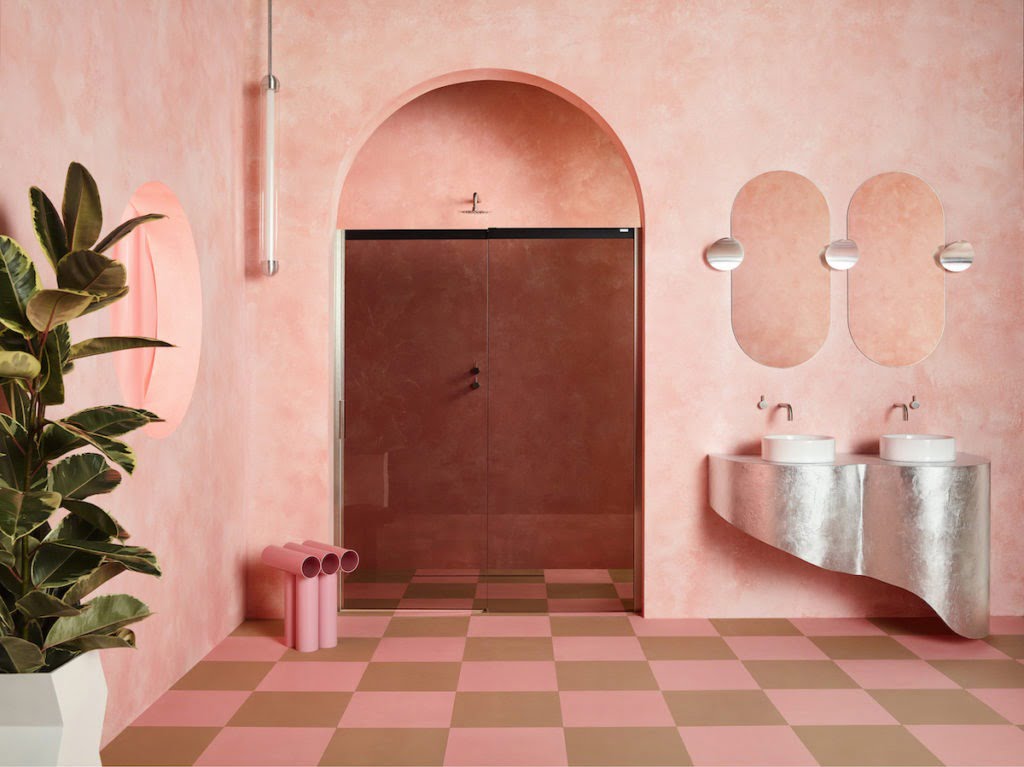 Get To Know The Sealskin duka range
Interior design lovers would have already heard of Coram UK – they are specialist bathroom business with market leading brands such as Impey Wetrooms and Geesa bathroom accessories.
At the London event, I was invited to celebrate their latest UK product launch – a range of exclusive shower glass enclosures called Sealskin duka.
Make sure you add Sealskin duka to your home decorator's address book, as you'll want one of these enclosures in your bathroom (I know I do).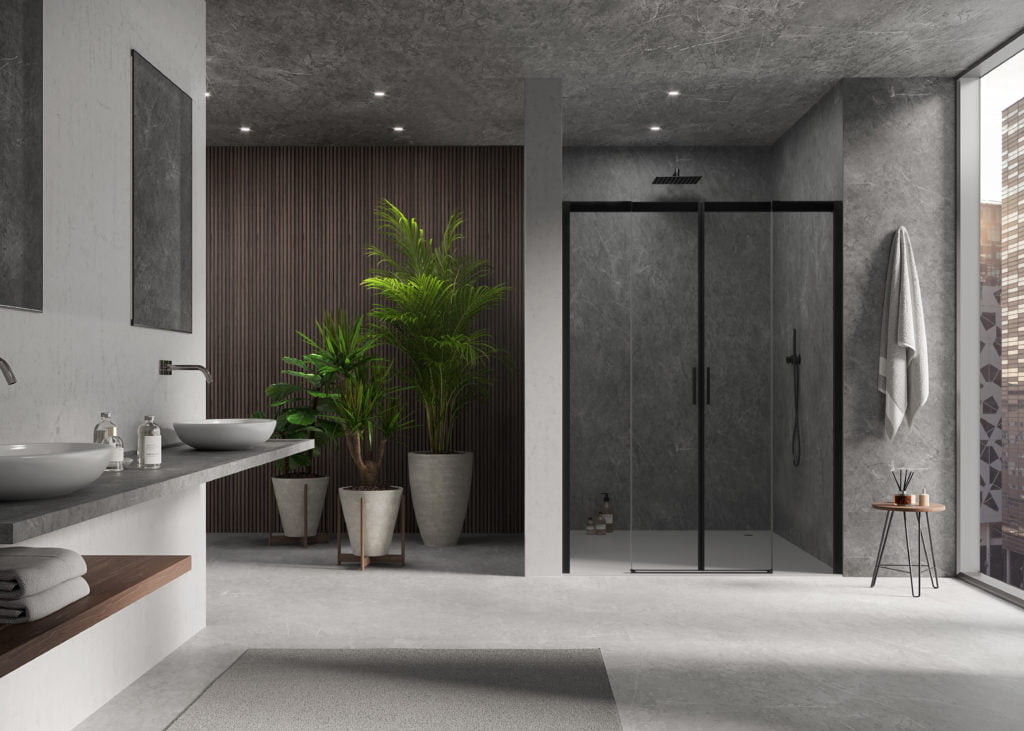 MIXING ITALIAN & DUTCH INFLUENCES
The Sealskin duka range is a partnership between Dutch bathroom brand Sealskin, and leading Italian shower enclosure specialists Duka, who joined forces to create bespoke shower screens and enclosures that will update your bathroom with a modern twist. You can tell from looking at the ranges shown here that these two companies have artfully captured that Italian attention to detail and Dutch love of form and function.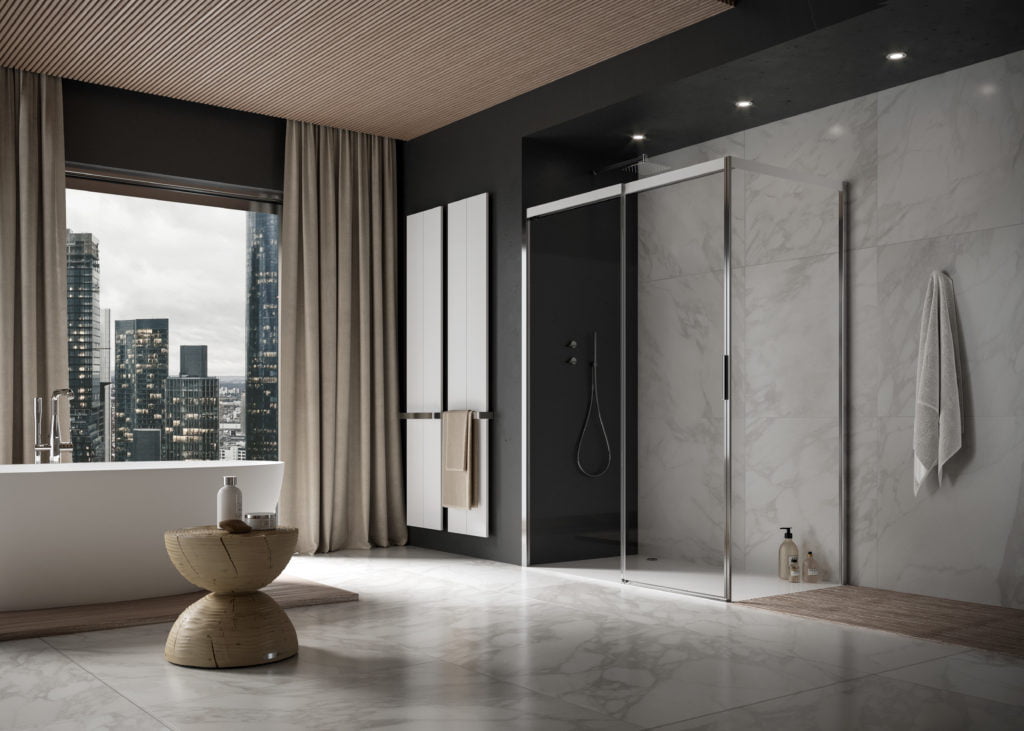 ADDING CONTEMPORARY STYLE TO YOUR BATHROOM
The idea behind the Sealskin duka range is to create an inspiring selection of bespoke, high-end shower enclosures that combine cutting-edge technology and cutting edge design. The range balances practical performance and design, with clean lines, understated elegance and high quality materials. The end result? Awe-inspiring enclosures that will add wow factor to your bathroom.
SMART DESIGN IDEAS
Not only do these enclosures look fabulous, they have lots of clever features that will appeal to style-savvy renovators. There are hidden 'open and close' mechanisms, cutting-edge UV bonding technology and features that include doors that slide to make them easy to clean – winning! Within the range there is a mix of sliding and hinged doors made for your bathroom.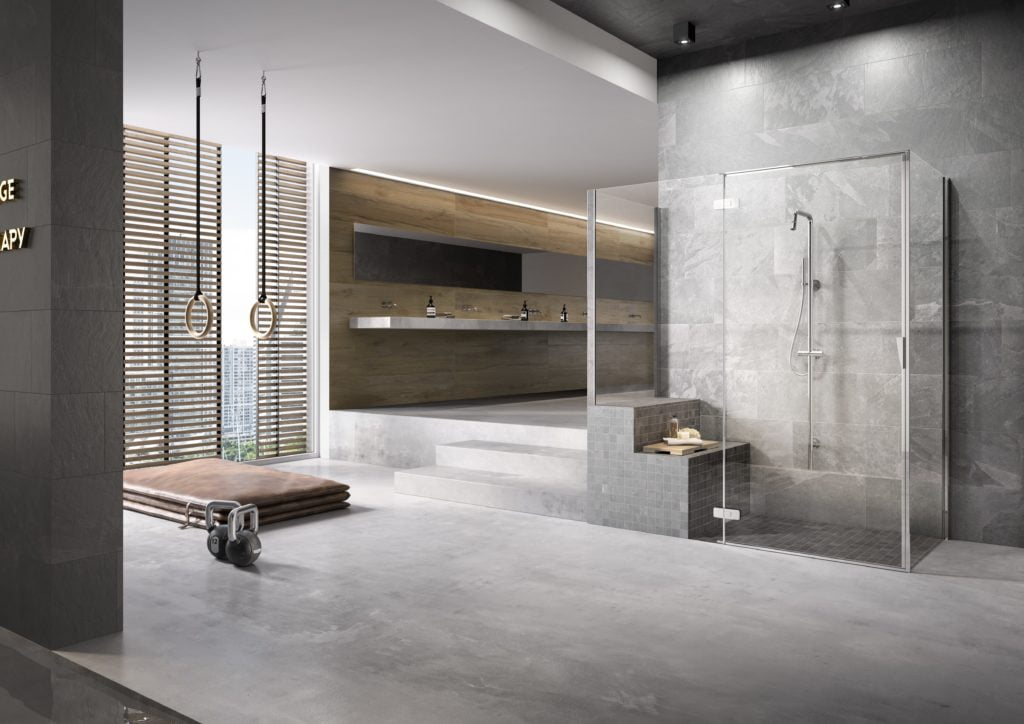 FOCUS ON SUSTAINABILITY
All the materials used in the production of the Sealskin duka range have been carefully sourced from Europe, with the units manufactured in a purpose-built factory which has been designed to ensure that during energy consumption is kept as low as possible.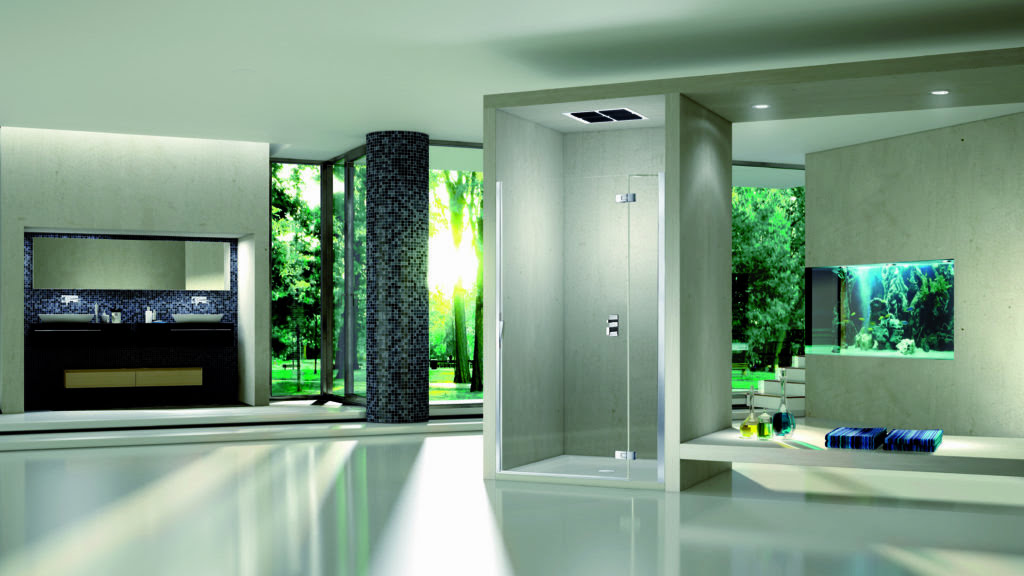 BEAUTIFULY BESPOKE
Every Sealskin duka enclosure is tailor-made to your exact measurements, and not only that you can personalise your shower screen and enclosure with their wide range metal handles and hinges that come in different finishes. And everything is delivered within 4 weeks, taking the stress out of planning a bathroom renovation.
2LG STUDIO X SEALSKIN collaboration
Now to the exciting bit! To celebrate the launch of the Sealskin duka range, they asked leading interior designers – Russell and Jordan from 2LG Studio to create a one-off bathroom using their new collection.
At the launch, I saw the spectacular centrepiece design conceived by this ground breaking interior duo. If you are a fan of the Changing Rooms TV show, you will recognise their signature style which includes sweeping curves, pink accents and minimal aesthetic.
It was so clever to see their design in action – and how they have created a distinct look using a smoked glass screen – and chrome handles and hinges.
The designers choose a smoked glass screen and combined it with a hammered metal curved double sink with matching oval mirrors and chrome uplighters. The chequer board floor sat next to the raw plaster walls which flowed into the shower enclosure for a seamless look. I think you can agree, they really have gone wild creating a new bathroom look which I'm sure we're going to see in magazines and in our homes in the year ahead.
I had a quick chat with the guys at the event and got to ask them about the ideas behind their hot pink bathroom.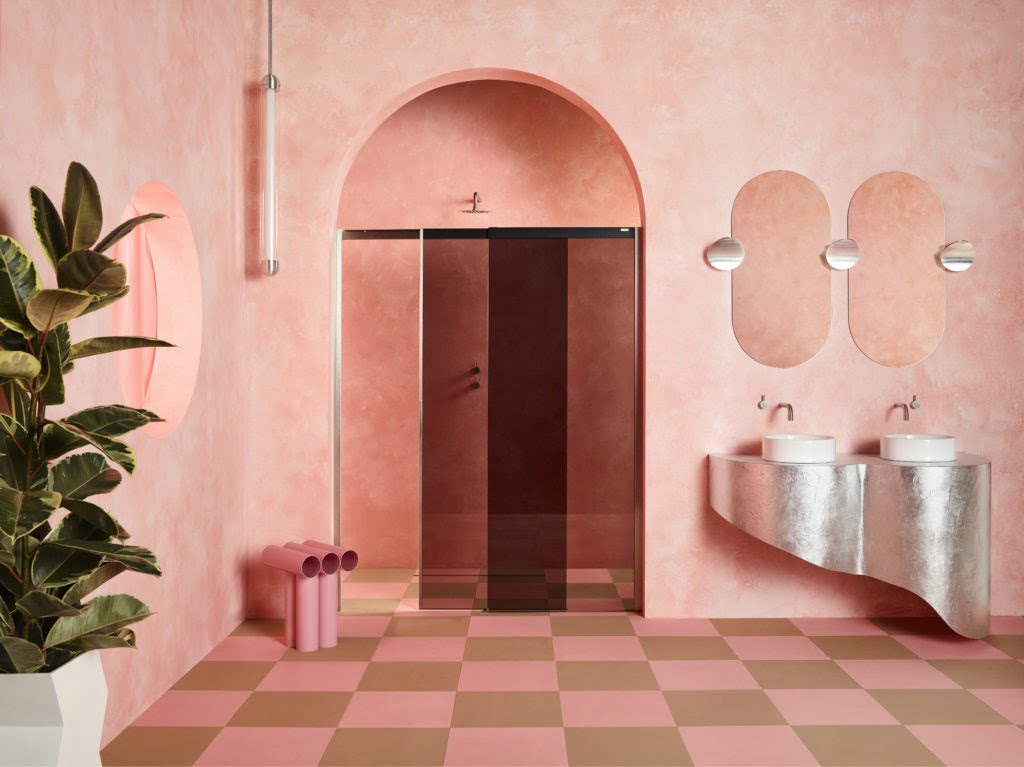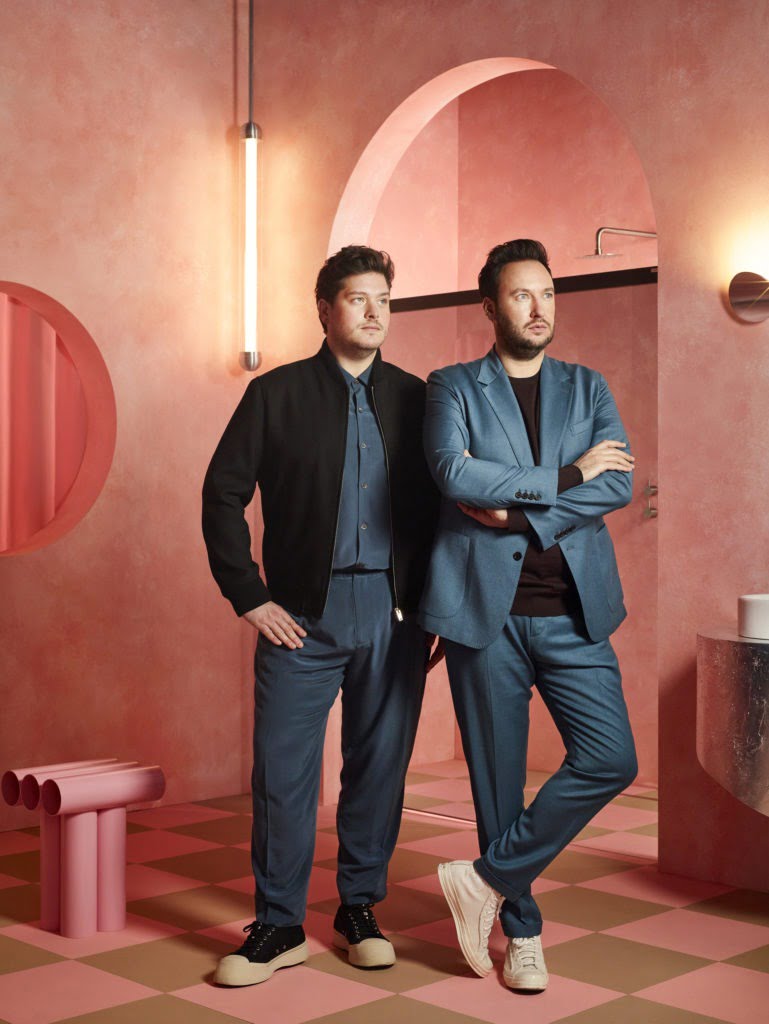 What was the idea behind your beautiful pink bathroom? Talk me through some of your ideas for your space!
'We wanted to do something that was about escapism! Obviously a bathroom needs to be functional and thats where the Sealskin shower enclosures step in, as they are beautifully made and of such a high quality. As Sealskin have bespoke options we could go wild with the design for this bathroom.'
'It was an opportunity for us to really to reimagine a pink bathroom too. We really wanted to have a play with the look and feel of the room, and see what we could create with this bespoke range of enclosures to come up with something completely new.'
– 2LG Studio
You can see my video taken at the event on my instagram over here. Don't forget to give my insta account a follow too.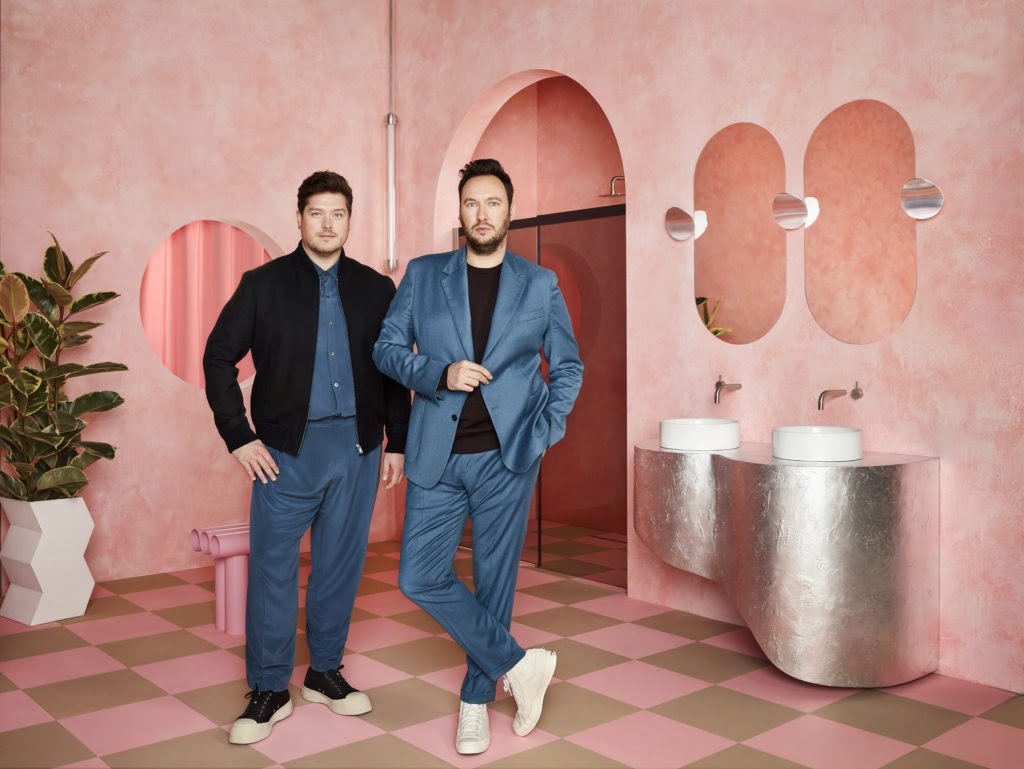 The Sealskin duka product range is currently being rolled out across the UK via selected bathroom retailers. Visit www.sealskin.uk for more stockist information and to check out their impressive range.
What I want to know is what bespoke Sealskin shower screen would you go for? There is so much choice from this range, it's going to be tough to pick! It really is the chance for you to become your own interior designer in your bathroom.
READ
HOW THE TERRAZZO TREND WILL TRANSFORM YOUR BATHROOM
6 DESIGN TIPS THAT WILL INSPIRE YOU TO USE PATTERNED TILES IN YOUR BATHROOM
QUICK BEDROOM MAKEOVER INSPIRED BY THE CHANGING ROOM TV SHOW