This is your handy guide to shopping for pet and family-friendly sofas in 2022. With the help of sofa experts Sofology I've created a short list of the perfect sofas for your home. Take a look!
Fur! Spills! Crumbs! Bouncing! These are just some of the damages your home can suffer when you have pets and/or kids. That's why it's so important to choose your furniture that can withstand daily wear and tear, especially your much-loved sofa.
Where do you shop for family-friendly sofas, I hear you ask? Don't worry, I've done the research for you and found an assortment of family-friendly sofas that are pretty much indestructible, easy-to-clean, and super stylish too.
What to consider when choosing a sofa For Your Family?
Sofas are a key piece of furniture in our homes. It's where we snuggle up to watch family movies, or where we relax at the end of a long day. And as our living rooms are where we entertain family and friends, our sofas needs to look good too. The sofa you choose will play an important part in your family life.
Both style and comfort will be a HUGE factor when choosing your family sofa. And if you have pets, you'll need to make sure they won't ruin your sofa with paw prints.
Below, check out some of my top pet and family-friendly sofas selected just for you: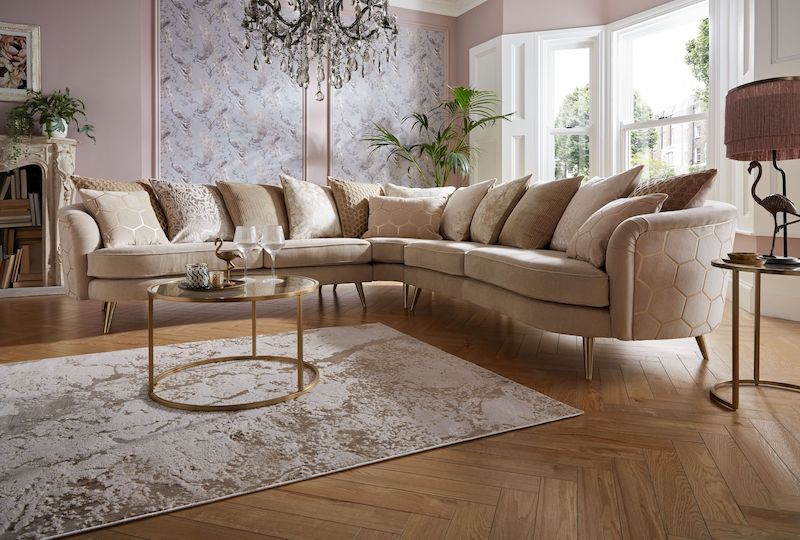 Corner Sofas
A corner sofa will make the most of your living space. Not only will it snuggly fit into the corner of most rooms, maximising the amount of seated room. But corner sofas are super comfy and ideal for piling everyone on for movie nights in and cuddling up together around a bucket of popcorn. They allow you to relax without worrying about being squashed or fighting over a seat. And there is room to put your feet up too!
As statement pieces, corner sofas make a big impression. They can be a centrepiece in our homes that bring a room together – and they slot into any space including TV rooms, playrooms, kitchens or living rooms.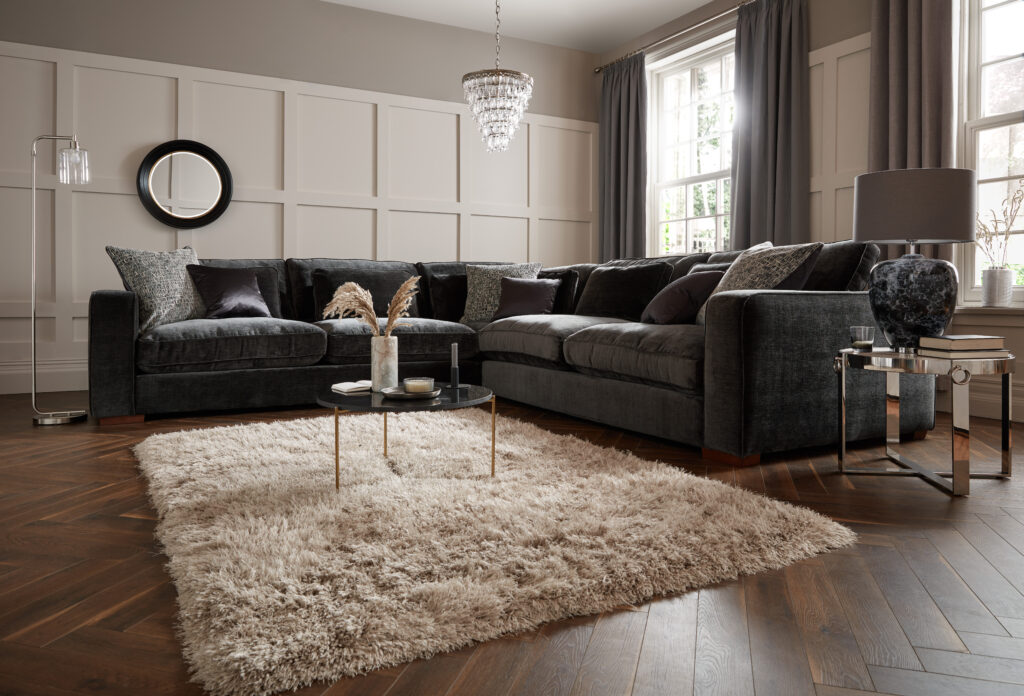 Because of their versatility, corner sofas can be positioned various ways. You could place against two walls giving you room to stretch out, freeing up space for other furniture. Or if you are embracing open-plan living, then place your corner sofa in the middle of the room to 'zone' your home.
Corner sofas come in lots of configurations too including a L-shape, C-Shape or U-Shape. There are even curved sofas!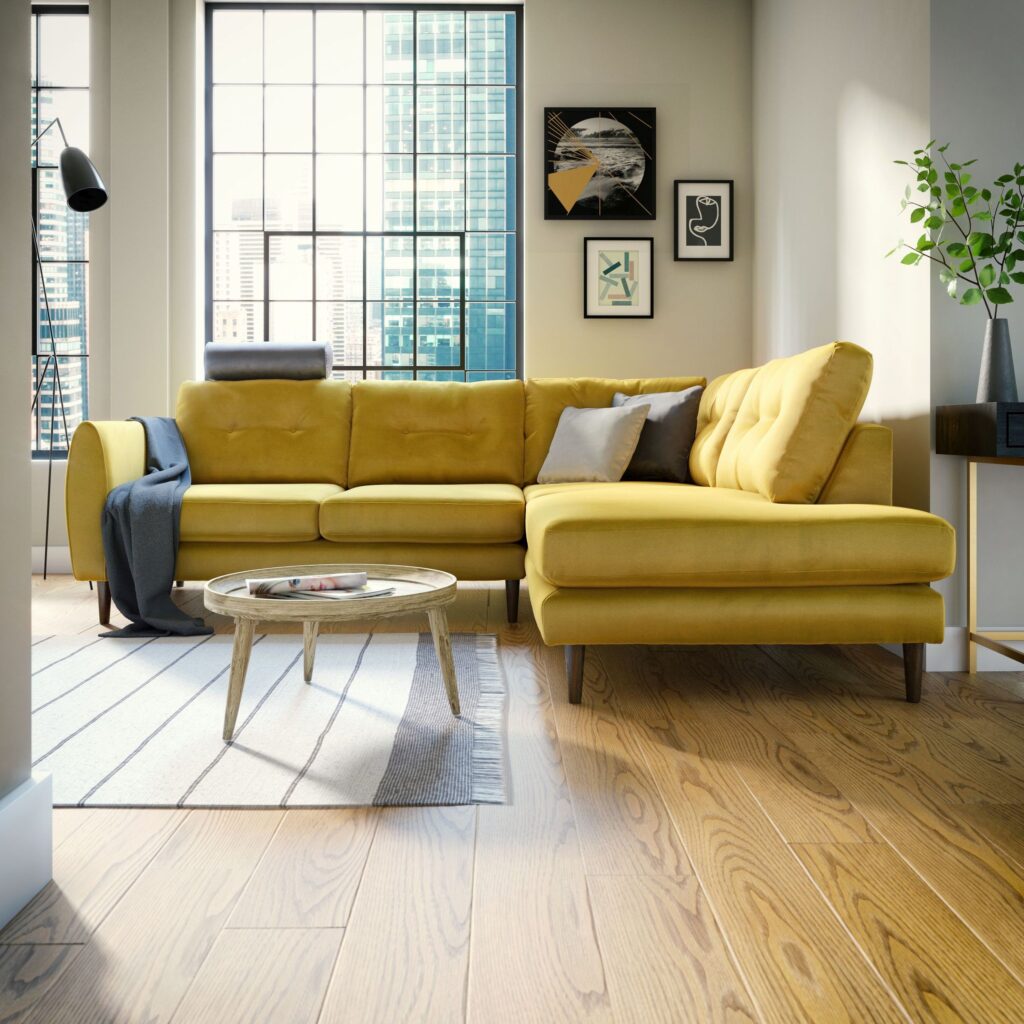 Modular Sofas
Modular sofas are a good choice when you have a growing family as they give you the flexibility to build your sofa your way as you can add and remove pieces where needed. You can be fully flexible with a modular sofa adding sectionals over time as your family grows or your needs change.
You can customise your sofa with corner pieces and armless units, meaning that you can create a bespoke sofa that works perfectly for you. With footstools and chaise pieces, they can be extended lengthways, as well as widthways when you add single seat units. Many come with hidden storage helping you keep clutter at bay in busy living spaces. Sounds great right?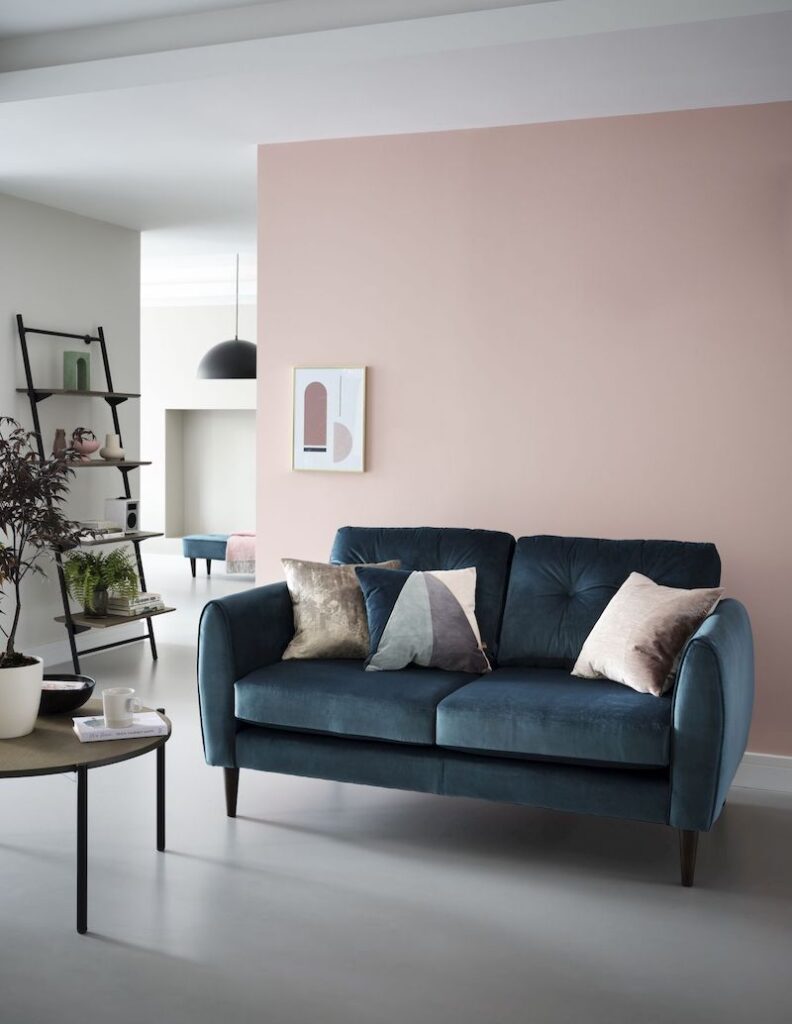 Pet-Friendly FABRIC Sofas
Sofas are one of the bigger investments you'll make for your home, and they get a lot of use. But rather than buy an ultra-cheap sofa that you can toss after it becomes too worn down, consider purchasing an ultra-durable one that can stand up to the trials and tribulations of raising little ones (whether four-footed or two!).
One way to tell if a sofa is durable is to check out if it is upholstered in a pet-friendly fabric.
Luckily for you, Sofology have a new range of pet-friendly upholstery fabrics that are designed to be cosy for the whole family to relax on (including your pets). The innovative design of their pet-friendly fabrics makes it paw-fect for our furry friends. The structure of the fabric is more resistant to scratching compared to traditional fabrics. That means you can relax on your sofa with your pet without worrying that they are going to damage your sofa with their claws.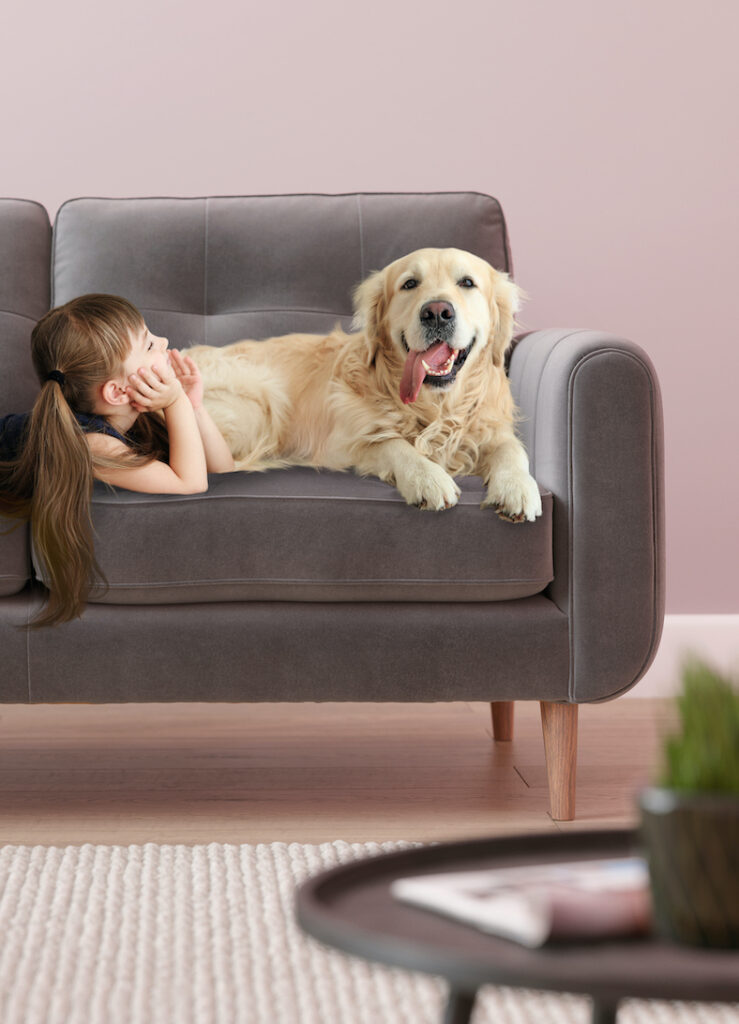 Their range of pet-friendly upholstery has the look and feel of velvet – which will give your space a chic look. The fabric has built in Aquaclean Extreme Technology which means you can easily wipe away paw prints with a damp cloth – and it protects your sofa from bacteria, mites and viruses too. What's more, the fabric has a smooth texture, helping to prevent pet hair from sticking to your sofa, making it easier to get rid of unwelcome pet odours too.
If you really don't want to share your sofa with your pet, Sofology have a range of super cute dog sofas! They really have thought of everything.
Want to look at these pet and family-friendly sofas in store? Then take your pet with you! All Sofology stores are dog-friendly. They really don't mind if your pooch hops on their sofas with you while you're testing the ranges IRL.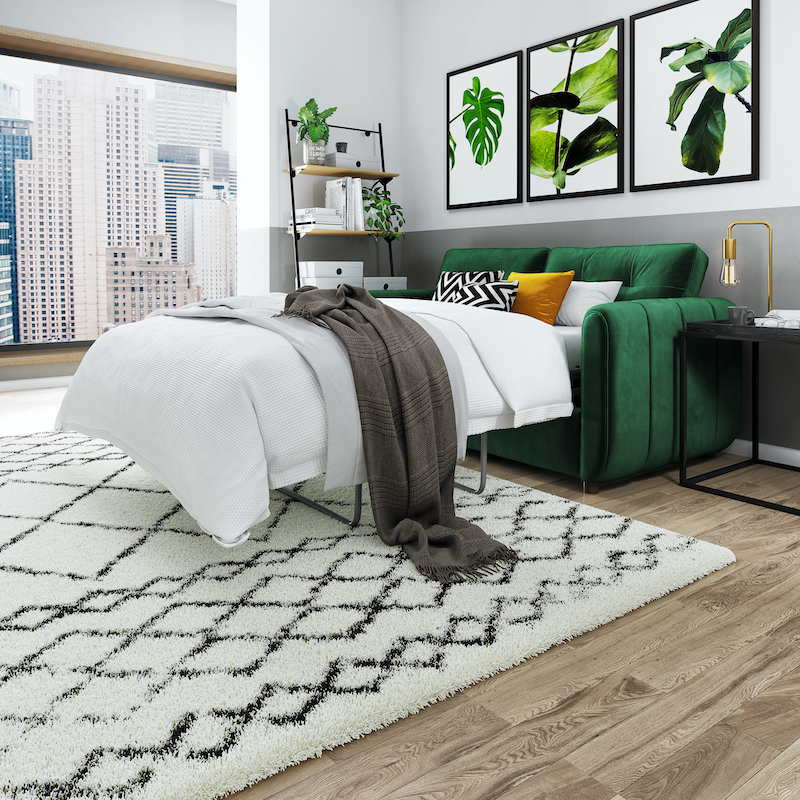 handy Sofa Beds
Busy families need flexible furniture solutions so our homes work harder for us. For unexpected guests or kiddy sleepovers then you'll want to invest in a comfy sofa bed. You can relax on the sofa, and when you're ready for bed you can pull out the mattress to give guests a restful night's sleep. Sofa beds are great for movie nights with the kids too, or if you have a sick child who wants to chill out in front of the telly.
Sofa beds are a great space saver for smaller homes too as they combine the comfort of a sofa and a cosy bed when you need it. With sofa beds now coming in a wide range of styles in luxury fabrics, they will blend seamlessly into your decor.
When choosing a sofa bed, it's always best to consider how often you'll be using it. Some sofas bed are designed for unexpected guests while other offer higher levels of comfort for more frequent use. Team your sofa bed with a handy storage footstool that you can stash bedding and pillows in.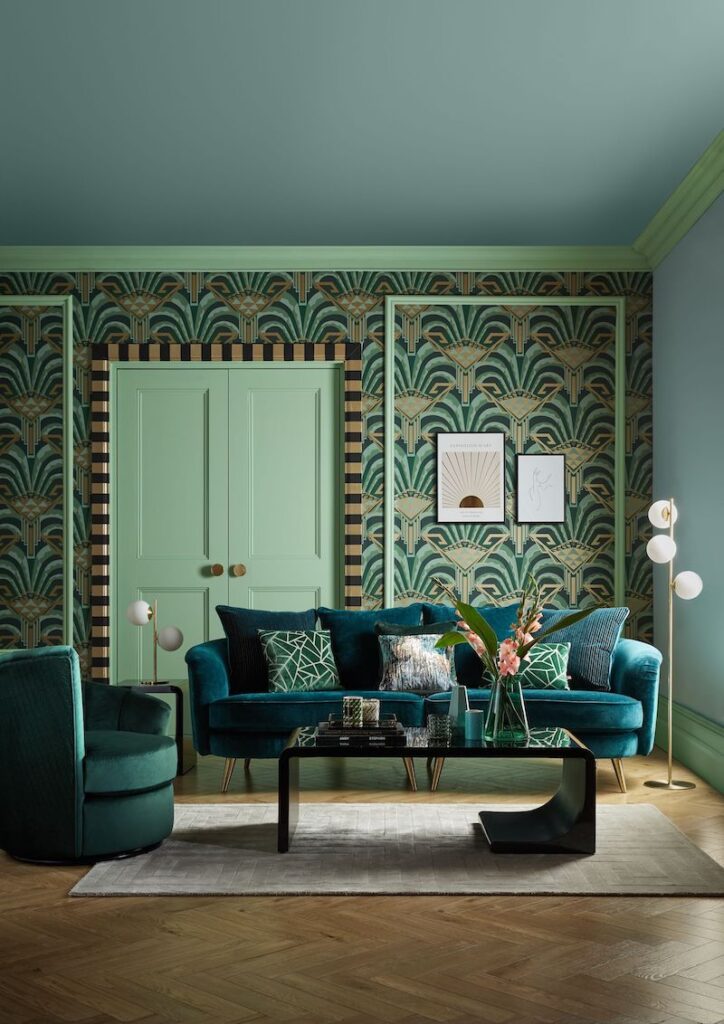 Compact Sofas
Family homes can be short on space so you might need a smaller, compact sofa that slots into a tight space. Sofology have a large range of family-friendly sofas with shallower seats and petite proportions that prefect for tiny homes. And lots of their smaller corner sofas come in parts, so they can be delivered in pieces and assembled in your room. And all these smaller sofas are just as comfy as the larger ones.
Take the hassle out of shopping for a sofa with Sofology's handy online Sofasizer tool. Put in the proportions of your dream smaller sofa, and they will search their wide ranges to come up with an edited list of sofas to shop from that are guaranteed to fit. You can shop their storage ottomans and footstools too using this tool. And we all know extra storage is key in a busy, smaller home.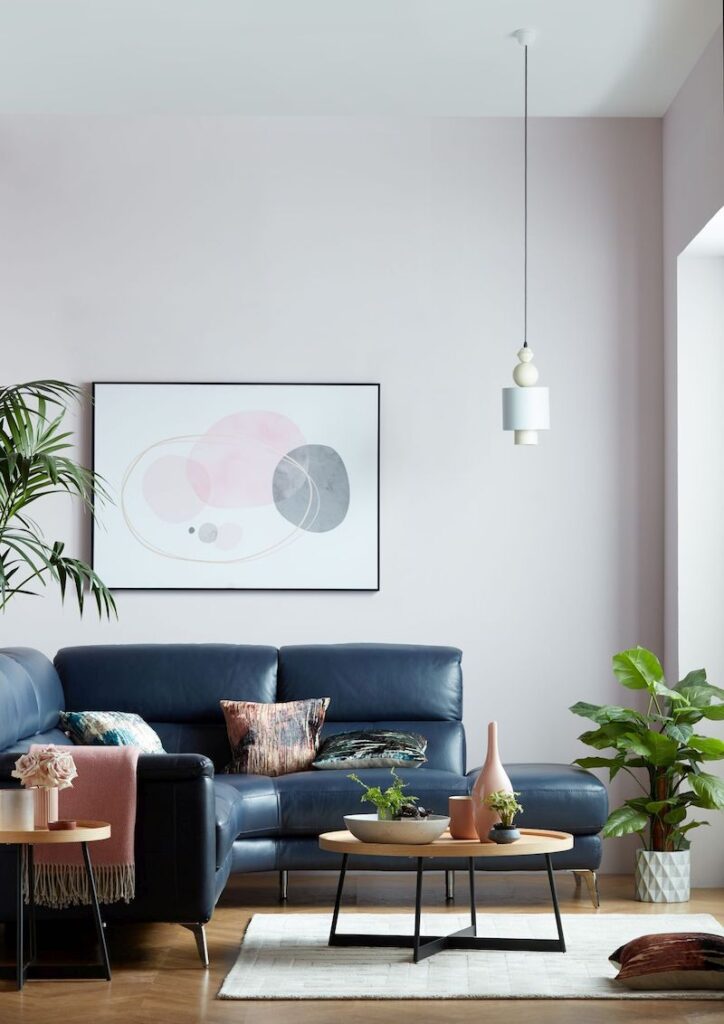 Luxe Plus Sofas
Have you heard of Luxe Plus fabrics? Not only are they soft to the touch, Luxe Plus upholstery fabrics are luxurious and stylish while at the same time durable and low maintenance. Made from a blend of fibres that are finer than silk, Luxe Plus has the characteristics of natural materials like leather, nubuck or suede.
Stain resistant, household spills can be wiped away without damaging the fabric – that's what makes them the ideal upholstery fabric for family sofas. And they are also soft to the touch, so you'll find it so relaxing to lounge on. And as they come in vibrant colours across a wide range of sofas, choosing a Luxe Plus sofa is an easy way to make a statement in your home.
Choosing a family-sofa in this plush fabric will instantly elevate your living room and promise to stay looking good no matter how much wear and tear they get.
Want to give this fabric a closer look? Use Sofology's online free swatch service and order free samples that you can test out at home. Samples will arrive in just three days.
WATCH: 5 Ways To Elevate Your Home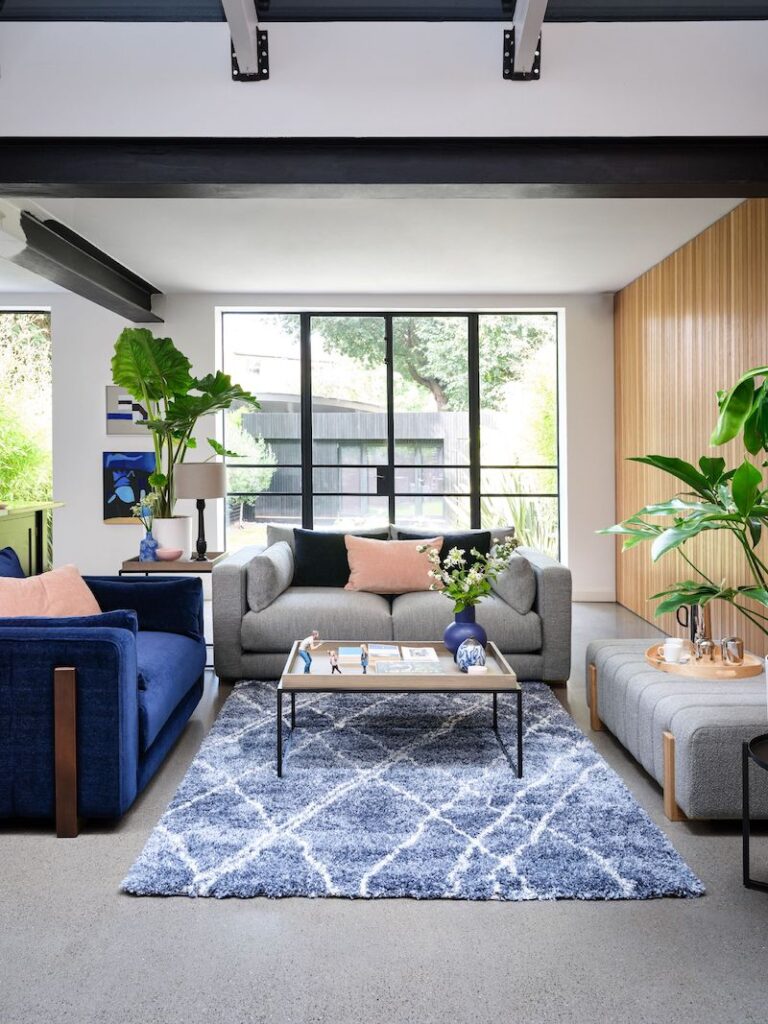 Family-Friendly Designer Sofas
Just because you have little ones doesn't mean you have to compromise on style when it comes to your sofa. One tip for buying a new sofa is to look out for exclusive designer ranges that will add WOW to your living space.
George Clarke at Sofology
If you are a fan of TV's George Clarke, then you'll love his two sofa ranges – the Brantwood and Midland Hill. Both ranges reflect his love of architecture and his love of design. With so many little details including timber built frames and bold silhouettes, his range is made for families who crave a stylish home.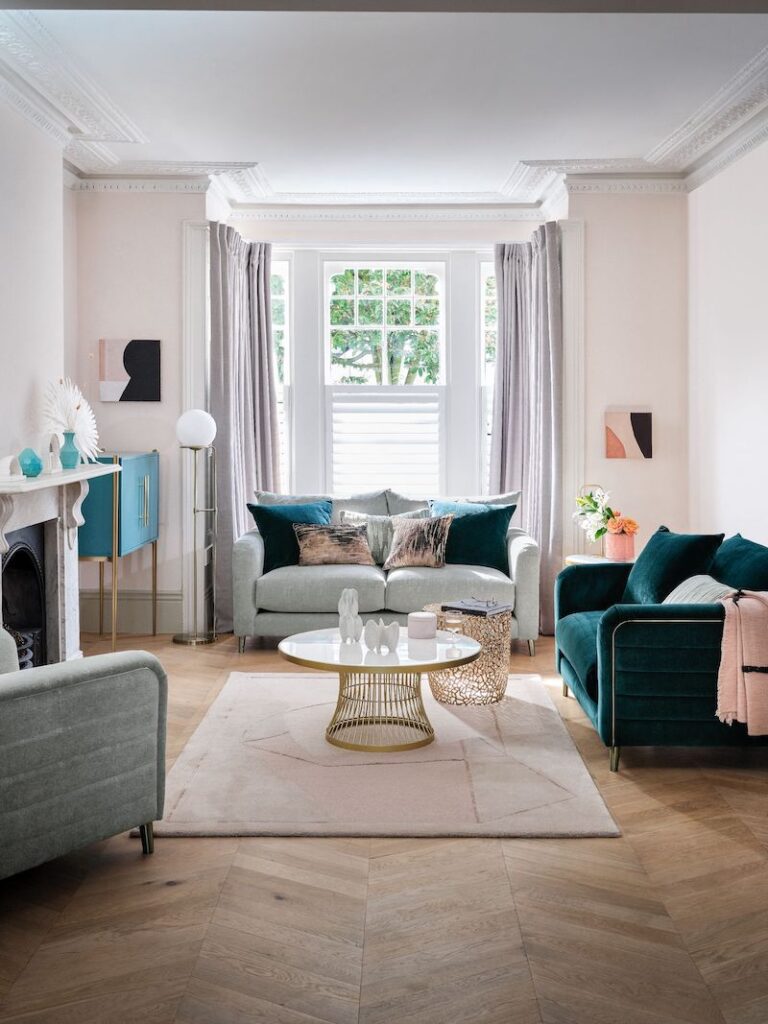 The Sustainable Edit
If you are looking for a sofa range that is good for the environment, then The Sustainable Edit is for you. These eco-sofas come in recycled fabrics and fillings, and have wooden frames that come from sustainable sources. They'll even recycle your old sofa for you and plant a tree for each sofa you buy. Stuffed with the Ultraflex Encore and Quallorfil Blue fillings, you'll won't believe how comfy these sofa really are.
You can upgrade your old sofa from this range while being mindful of the planet, something your kids will appreciate in futures to come.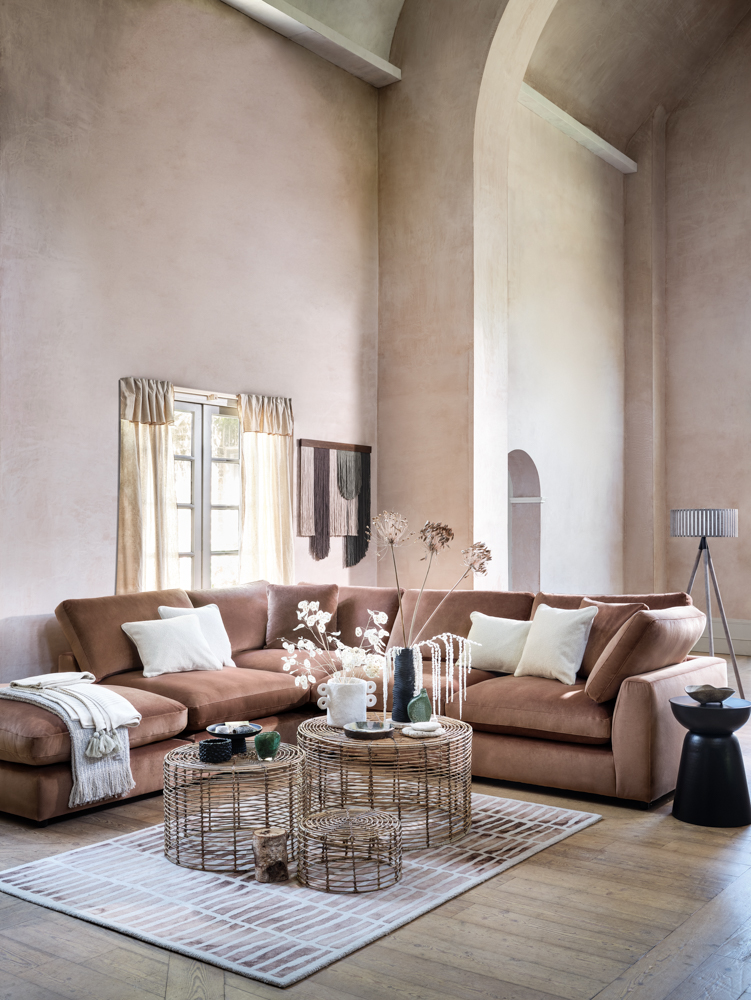 the BesT Pet and Family-Friendly Sofas for Your Home
I hope you've found this post helpful. Pop into your local Sofology store to check out all these pet and family-friendly sofa ranges. There is so much choice, you'll be sure to find your perfect sofa in no time.
Let me know your thoughts below!
*Sponsored post.
You May Also Like