Not all of us have the time or money to decorate our home from scratch. Don't panic! It's not necessary to decorate your home from top to bottom to make it feel like new again. In this post learn how to give your home a makeover without decorating in 4 easy steps.

Main image | Sofa by DFS
I love sharing my interior styling tips with you on my blog. That is why I've gathered my top 4 step-by-step ways to give your home a makeover without decorating in time for Spring. Yes, that is right! Not a paint brush in sight. Just lots of lovely fun styling tips and tricks.
GIVE YOUR HOME A MAKEOVER WITHOUT DECORATING IN 4 EASY STEPS
Step One: Start With A Spring Clean
Now is the best time to have a really good old-fashioned spring clean! Washing down your walls, hoovering inside cupboards, having a good sort out will help you reclaim your home without the need to decorate.
Let's start in high traffic areas. Let's be honest, a dark, clutter hallway, piled with shoes, coats and bags can easily makes us feel anxious. And scuffed walls doesn't create the warm welcome we need when coming home from a busy day from work.
These spaces help our home flow from room to room. If these are messy, then most likely the mess will spread into the rest of the home.
Read more on how to give your home a makeover without decorating >>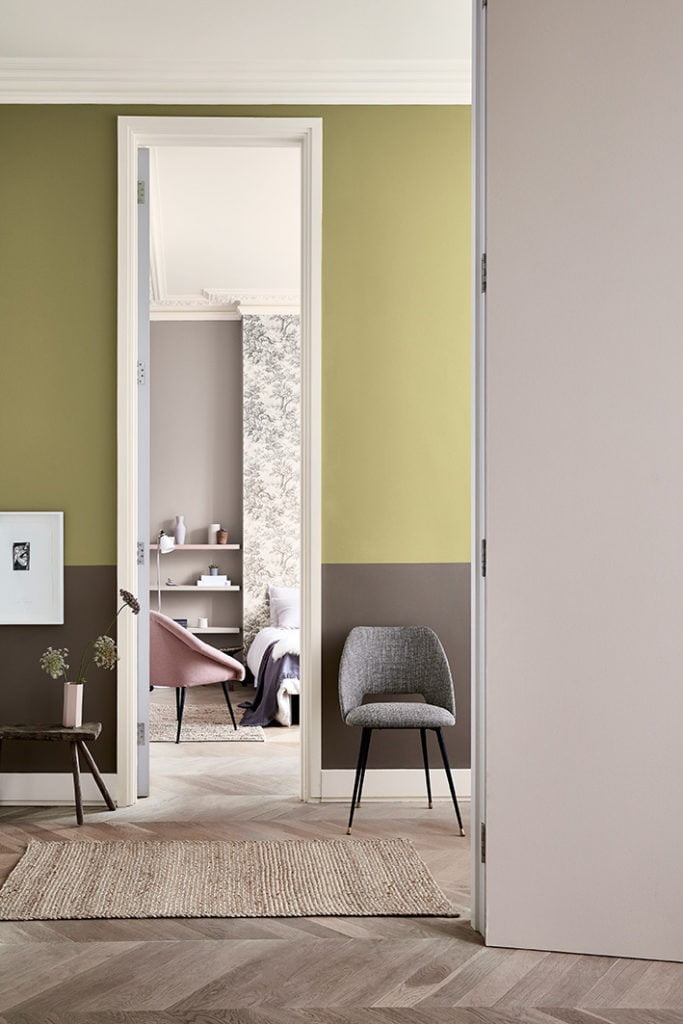 One way to bring order to these areas is with clever storage solutions. Give everyone somewhere to hang their coat when they walk in through the door, have baskets to hand to stash shoes in, an umbrella stand, hooks for dog leads, letter rack and a key box. I'm a huge fan of putting coats inside a cupboard so they are out of sight. I converted my under-stairs cupboard into a coat rack which I can shut the door on.
Then once a month, have a huge clear out – shoes go into bedrooms, coats back on hooks, junk mail is recycled and everything put back in it's rightful place.
SPRING CLEANING TIPS
Scrub walls clean of marks with sugar soap solution
Wash your windows inside and out to let more light into your home
Hoover inside your wardrobe and stash away winter clothes in vacuum bags
Swop over your winter duvet for a light-weight Spring one
Invest in storage boxes for cupboards prone to mess (I like clear plastic ones so I can see what is inside in an instant)
Hooks are the key to getting mess off the floor and into their proper place
Take a steam mop to your floors to get them shining and remove any dirt that may have escaped sweeping.
Make every object count in your home. When I have a Spring clean, I use the chance to edit down my belongings. Drop a box of your unwanted goodies at the local charity shop so they can find a new home.
Once you have tacked the hallway and landing areas, you'll won't be able to stop. You'll be decluttering the rest of you home bit-by-bit until you have reclaimed every room. And you are now ready to move onto step two…
Read more on how to give your home a makeover without decorating >>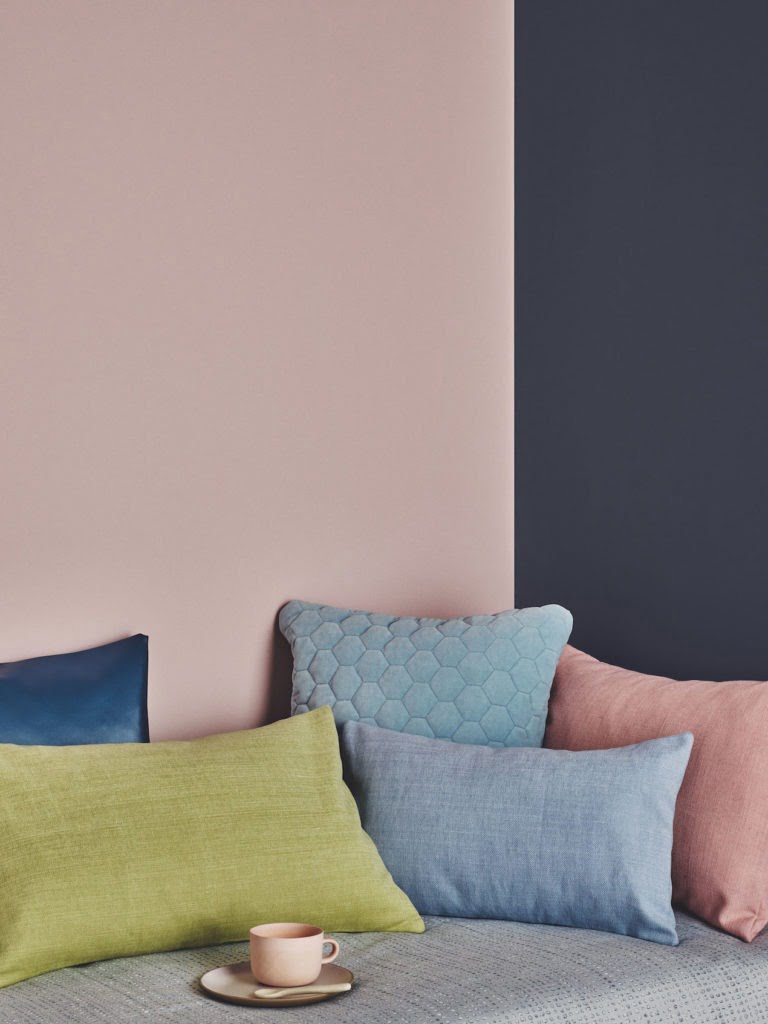 Step Two: Style Your Home With Things You Already Own
Let me break it to you gently – but paint isn't the only way to give your home a whole new look. There, I've said it! Anything that is coloured that covers a large surface area in a room – like a rug, sofa throw or art – will inject much needed colour into your scheme. What you need to do is move things around your home, to give each space a much needed refresh this Spring.
Try swapping in one (or two) cushions on your sofa as see what a dramatic impact it has on your room. Maybe you have some cushions in a guest bedroom that would look fab in your living room? Go, give it a whirl. Why not styling your bookcase differently – there are so many shelfie ideas on Pinterest it will blow your mind.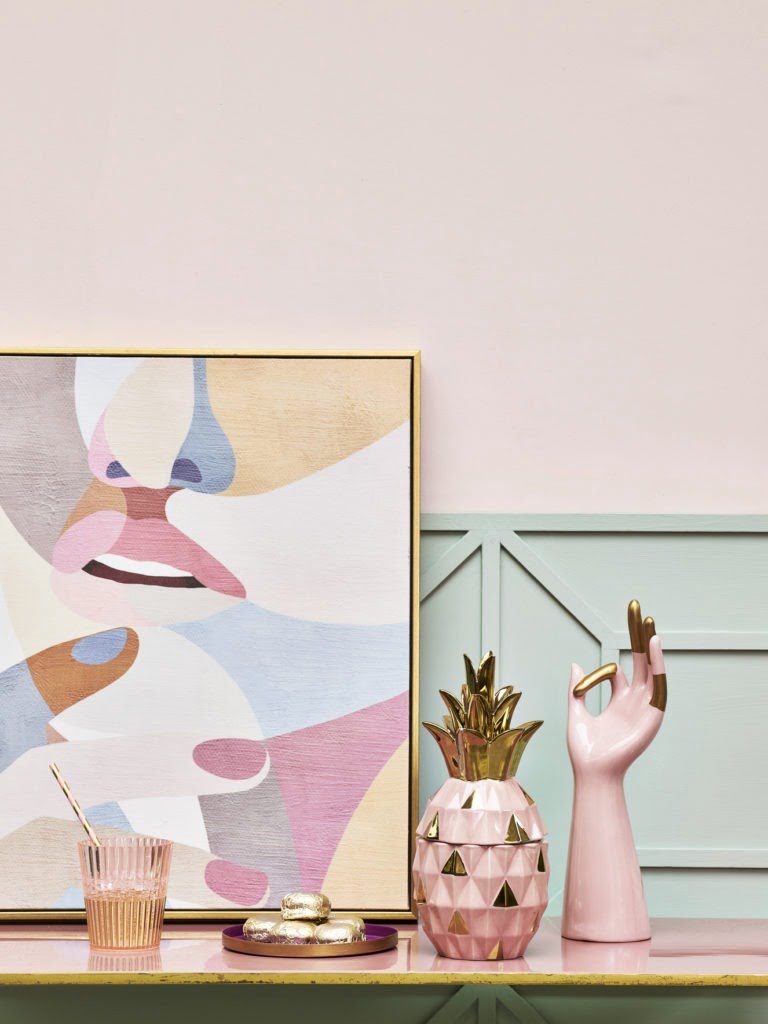 You don't have to add lots of bright shades to switch up your home. At this time of year, I'm more drawn to lighter colours and pastel shades. For a more subtle effect, add little details like seasonal flowers, a beautiful summer dress hung on the back of a bedroom door or displaying a collection of ceramic vases on your sideboard.
In my own home, I will dedicate an afternoon to switching things around. I'll put some music on, and then be playful with how (and where) I put belongings back in my home. I've been up until the small hours busy moving my rugs, blankets, throws, cushions and art – and even the curtains – until I feel happy.
Something as simple as a quick switch can utterly transform the look and style of your living room. Trust me, I'm a pro.
Read more on how to give your home a makeover without decorating >>
Step Three: Upcycle Your Furniture
Once you have cleaned your home, and sorted through all your accessories. You can start to take on bigger projects. Like changing larger items like sofas, beds and arm chairs.
I'm not talking about going out and buying new here! What about updating your sofa instead? Not only is it better for the environment but it can be good for the bank balance too.
Right now, I'm in the middle of a living room revamp (to appear on here soon). Before I had teal velvet covers which sucked the light out of the room. I've had new sofa covers made up in peach linen which has refreshed the look and feel of the space (my friend thought I had a new sofa!) I couldn't afford to upholster my armchair so instead, I covered it with a beautiful sheepskin throw for a touchy-feely look. Instant makeover vibes with no paint involved.
Read more on how to give your home a makeover without decorating >>
There are lots of companies out there who specialise in helping you breathe life into your old furniture. If you have an Ikea sofa (for example), you can buy new covers either from them or from companies like Bemz who make covers especially for Ikea in a huge range of fabrics. My new covers were made-to-measure by Plumbs which cost around £1000 which was far cheaper (and easier) than buying a new sofa.
But it isn't all about the big ticket items. You could try updating your kitchen splashback with great sticky-back plastic. My sister just gave her fridge a marble makeover using DC Fix plastic films which cost her pennies but looks amazing.
Step Four: Revamp Your Rooms With Plants
Are your rooms looking…well…a bit flat and dull? If so, then you'll want to add depth to your room with lots of leafy green plants.
Create a (controlled) indoor jungle with oversized plants. You can't go wrong with a humungous Swiss cheese plant (I have one called Cheddars) in your living room. Then add training plants that can dangle from book shelves. In your kitchen, keep herbs from planters in your window sill to spice up meal times.
Look out for colourful planters and stands. I think West Elm have a fabulous collection as do La Redoute if you are looking for planters that will add personality to your home. Or if you want something a little different than most, check out eBay for some mid-century plant pots; particularly the more dramatic varieties.
Read more on how to give your home a makeover without decorating >>
Want to use house plants to create a tropical feel? Pair large, leafy species with furniture that makes a statement and equally striking abstract art. It really can be as easy as that!
And if you are a natural-born-plant-killer – then cheat! There are so many great fake plant on the high street the even you won't kill them 🙂
Do you feel ready to give your home a makeover (without decorating) now you have read these 4 easy steps?
There you have it – that's how you give your home a makeover without decorating in four easy steps! Start with a good old fashioned spring clean, then start re-styling your home until you are happy. These four steps are all simple and affordable ways to transform your space.
Give them a try and let me know how you get on!
You May Also Like
11 CHIC ROOMS THAT WILL MAKE YOU WANT TO PAINT YOUR WALLS DARK / AD
HOW I BECAME AN INTERIOR STYLIST
MY FREE STYLING FOR BEGINNERS E-COURSE
PIN THESE IMAGES TO SAVE FOR LATER