It's a passion of mine to only use skin care products that don't test on animals – and this week here's my round up of my favourite cruelty free cleansers. There's one for every skin type (and budget) all listed below along with my honest reviews. I've tried and tested all these cruelty free cleansers personally. And I only suggest to you products I truly love.
Since turning Vegan two years ago, I've more thinking more carefully about what products I put on my skin. There are so many wonderful cruelty free (and vegan) beauty brands on the high street, there is no reason why we all can't go cruelty free – no matter our budget! Just look for the leaping bunny logo on your beauty buys next time you go shopping – Superdrug are amazing – they flag up all their cruelty free beauty products with a leaping bunny logo making it super easy to shop wiser.
This month, I'm focusing on cleansers. Why? I'm a huge fan of a good cleanser. They can tighten, freshen and revive your skin. And can give your skin a much needed boost, leaving your face feeling fresh and clean. It is a beauty product that we use most days, so it will need replacing soon – and I thought, well…you may want to replace your cleanser with one I've listed below.
As we all have different skin types, I've picked on to suit you. Check out some of my faves.
My Favourite 5 Cruelty Free Cleansers For Every Skin Type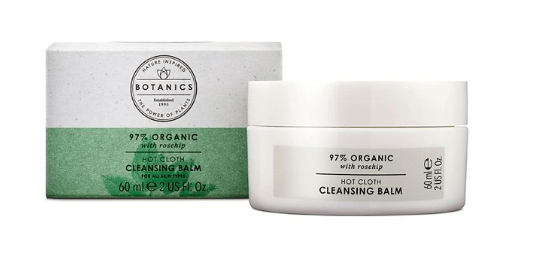 1
Botanics Organic Hot Cloth Cleansing Balm, £8.99
When your skin needs a dose of nourishment, this luxurious cleansing balm hits the spot. The balm melts into your skin, hydrating every inch of dry skin as well as removing make-up at the same time. It takes a little getting used to. I like to use it once a week for a deep clean – and I use it as a chance to give my face a little massage.
Infused it with Organic Rosehip extract – which is rich in omegas and essential fatty acids – you'll be left with nourishing, healthy-looking complexion. It comes with a linen cloth which you can use as a compress to draw out impurities. The balm is 97% organic. And I love this product so much as treat for my skin. I've bought it as a gift for everyone I know.
GOOD FOR: Dry skin, tired skin or ageing skin. Buy HERE.
READ: 8 CRUELTY-FREE SKIN CARE PRODUCTS FOR TIRED LOOKING SKIN
2
Iluma By Image SkinCare Intense Brightening Exfoliating Powder, £43
This is my favourite cleanser on the list for the scent alone (it reminds me of cake mix!) It leaves my skin so smooth and slightly scented that I love using it at night before bed. You shake a small amount into wet palms (a little sprinkle goes a long way) and activate it by rubbing hands together to form a light foam. Gently massage into skin. The micro-exfoliating cleansing powder gently buffs away dead skin cells leaving your skin looking brighten and illuminated.
GOOD FOR: Gentle enough for daily use and perfect for all skin types. You can buy from Image Skin Care HERE. It is worth the money, I promise you.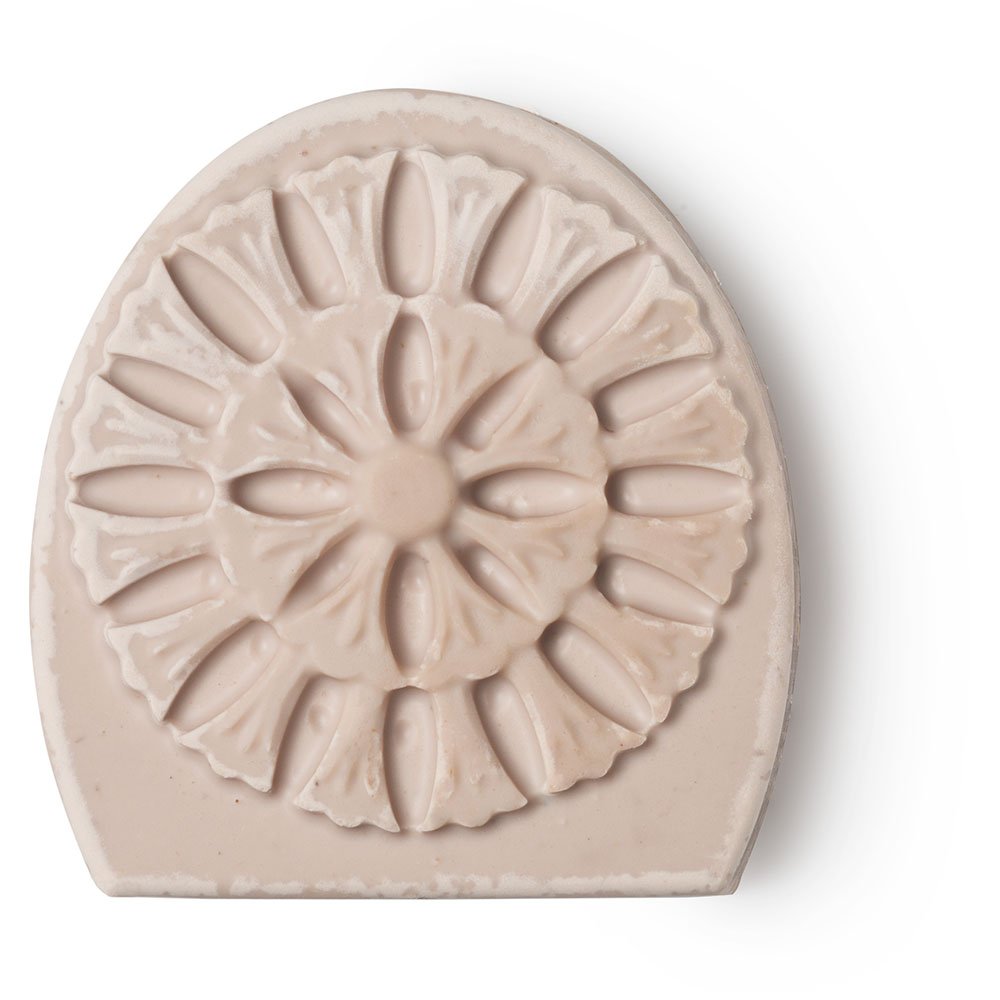 3
Lush Fresh Farmacy Facial Soap, £9
I've been using this for years – it's ideal when you are doing hard DIY or gardening, and your skin is full of dust and dirt. Made from calamine powder, it gently cleanses even the most delicate skin and soothes irritation. And as chamomile blue oil aids restful sleep, it's a good cleanser to use at the end of a long day.
It's packed with tea tree oil which is a natural antibacterial, antimicrobial, and antiseptic – helping to keep skin clean and (literally) spotless. And the rose absolute ingredients helps to reduce redness and balance your skin.
GOOD FOR: Dirty skin that needs a good clean. Skin prone to spots. Buy HERE.
READ: 5 TIPS FOR THE BEST NIGHT'S SLEEP EVER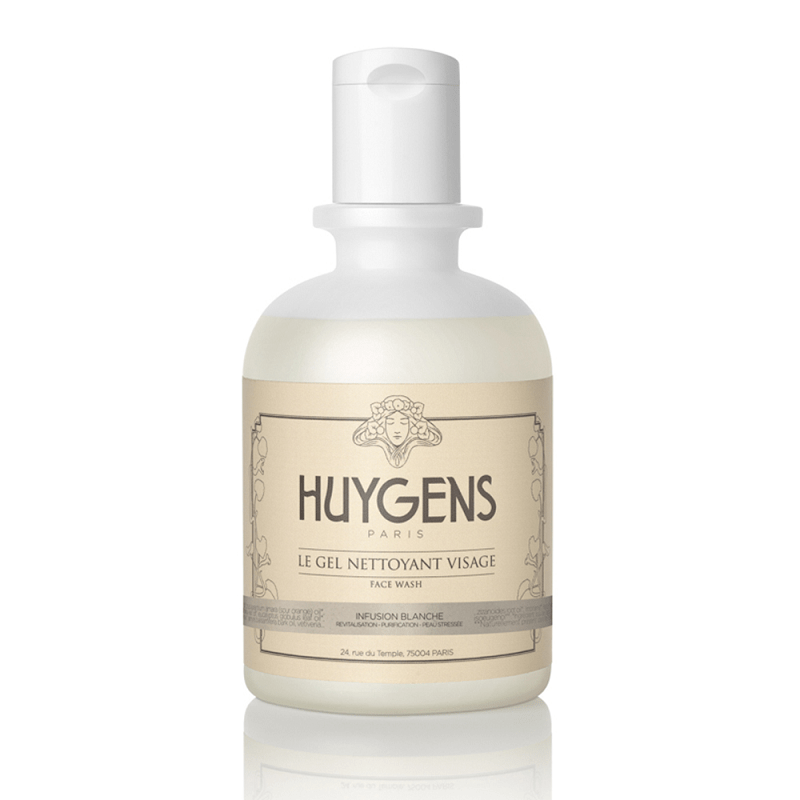 4
Huygens Organic Purifying Face Wash, £24.47
I was gifted this face wash with monthly beauty box company – Birch Box. This french brand is new to me but I loved it's cooling gel texture. Infused with tea tree extract, the cleanser will purify your skin and gently removes impurities without leaving the skin feeling dry.
Its' smooth foam softly is great for fragile skins like mine. Containing witch hazel, vegetable glycerin and aloe vera juice calms the skin – leaving my skin feeling clear and fresh. HUYGENS face washes are made of 99% of natural origin ingredients.
GOOD FOR: Every type of skin but will work wonders on blemished skin. Buy HERE.
READ: MY 7 FAVOURITE SUMMER OUTFITS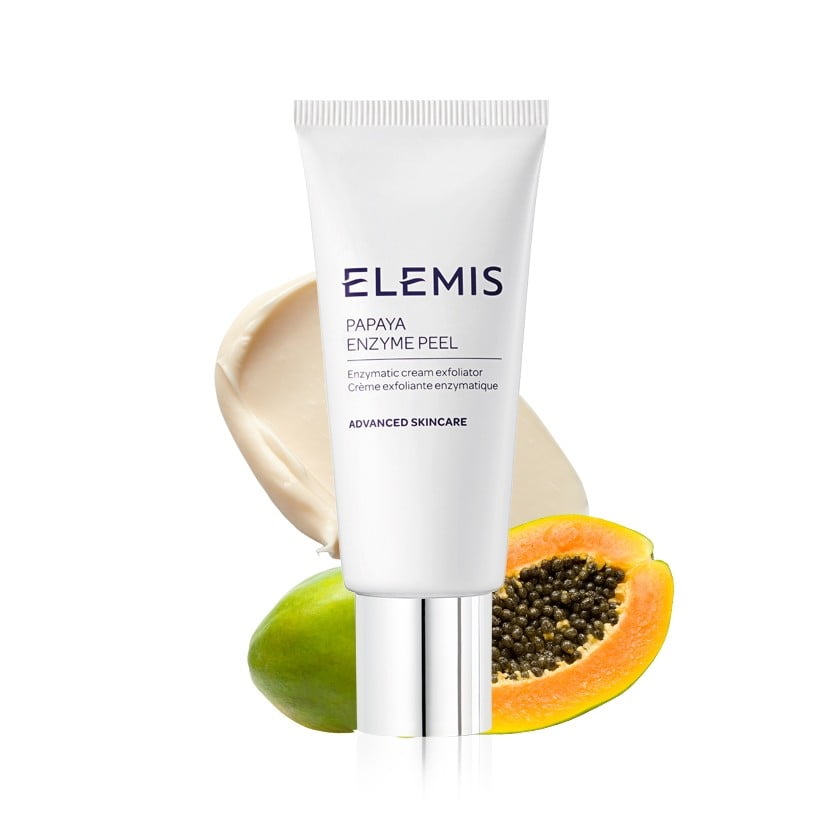 5
Elemis Papaya Enzyme Peel, £31.50
I have the travel size version of this peel which is great when I'm away for the weekend. The gentle cream exfoliator softly cleans your skin. It's packed with natural fruit enzymes of exfoliating papaya and pineapple which are known for their ability to smooth and clarify your complexion. It's a fab pick me up when I'm away from home. Rather than wash it off straight away, I'll leave it on for 10 mins like a little face mask.
Perfect for sensitive or mature complexions and suitable for all skin types. Buy HERE.
READ: MY SUMMER STYLE RULES
What do you think of my 5 cruelty free cleansers picks?
I'm sure there is one in there you'll love as much as me. I"m dying to know which one you want to try – let me know in the comment box below. And if you love this content, let me know and I'll write another post soon on another area… maybe natural deodorants or hair products? Let me know what you think.
You May Also Like
8 CRUELTY-FREE SKIN CARE PRODUCTS FOR TIRED LOOKING SKIN
3 SIMPLE FITNESS TIPS TO HELP YOU HAVE AN AMAZING WORKOUT
BRIGHTON'S BEST KEPT SECRET – THE HARBOUR HOTEL SPA