Last year, lockdowns, working from home and home schooling made us rethink about how important our living spaces are to us all. There was a deep divide between people looking to renovate their homes or wanting to move for more space. In 2021 what is is for the best? Today, I'll help you navigate these tricky choices!
In collaboration with Lottoland
Who hasn't daydreamed about winning the lottery? I know I have! My dream is to make a big win and then buy a MASSIVE house or spend a fortune on home improvements on my home. Lottoland, who have more than 30 lotteries in the UK and more than 6-million customers, meet lots of people who become millionaires overnight. And they confirm that property is one of the first big purchases for many jackpot winners. But what about you – would you opt to move or improve? And which of these options offer better value in 2021? Let's find out!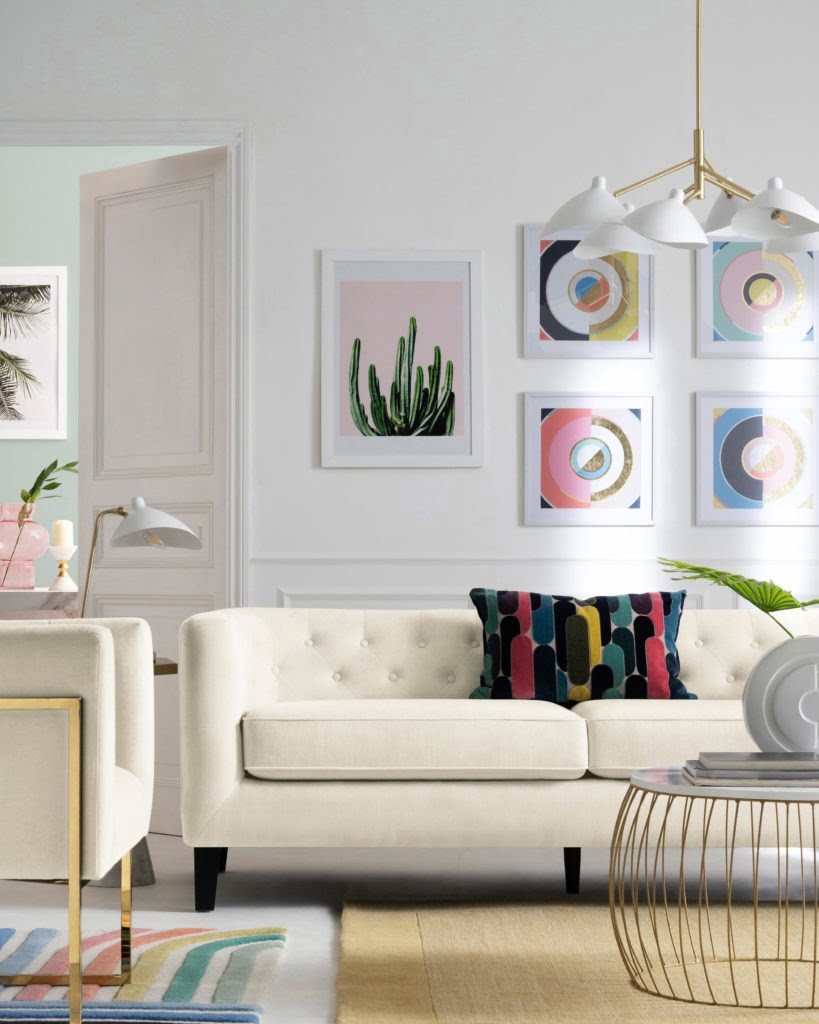 The case for home improvements
Itching to rip up your tatty kitchen floors or update your leaking shower in the bathroom? Or perhaps the flooring in your garage has seen better days, and you've been wondering whether to update it with epoxy garage floor? You're not alone. According to Houzz 51% of homeowners plan to start a home renovation project in the next year. Home additions every few years can get costly (unless you win the Irish lottery of course!)
How much value can home improvement add?
When it comes to renovating – loft conversions, side and rear extensions, garden rooms and complete redecoration are the projects most likely to add the greatest value to your home. Did you know that they could add between 5% and 15% to the value of homes (outside London). While a new kitchen or bathroom will add value too – though to a slightly lesser extent according to consumer experts Which.
Estate agents agree that home owners looking to adding value to their home should look at trying to add an extra bedroom. Why? Well, doing these types of home improvements will add an impressive 8.8% on to the value of the average home. Loft conversions come next, increasing a home's value by 7.1%, while an extra bathroom adds 6.1%.
Even practical touches can make a surprising difference when it comes to home improvements. Adding wood flooring can add 2.0% to the average home's value, while creating space for off-street parking adds 5.2%. Throw in a landscaped garden and there's an extra 3.6% to be had.
READ: 7 FINISHING TOUCHES THAT WIL TRANSFORM YOUR HOME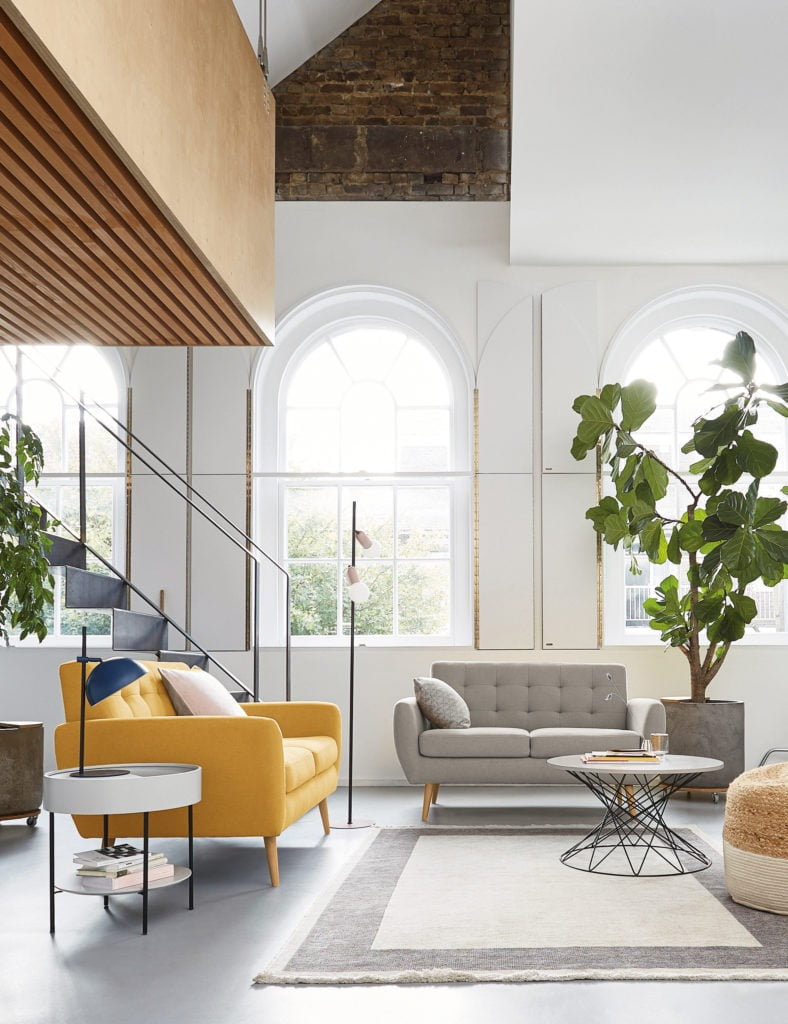 In my own home, I have renovated my whole house from top to bottom tackling all the home improvements including my garden, kitchen and bathroom. I've also decorated every room, installed new windows, put in three new doors, a new central heating system. The total cost was around £30k – OWCH! But the overall value of my home due to these improvements has put it at the upper end of the market, making these home decor improvements worth the cost. Although, I need to point out that house prices in my area have gone through the roof in the past 4 years – so it isn't all about the long weekends of DIY!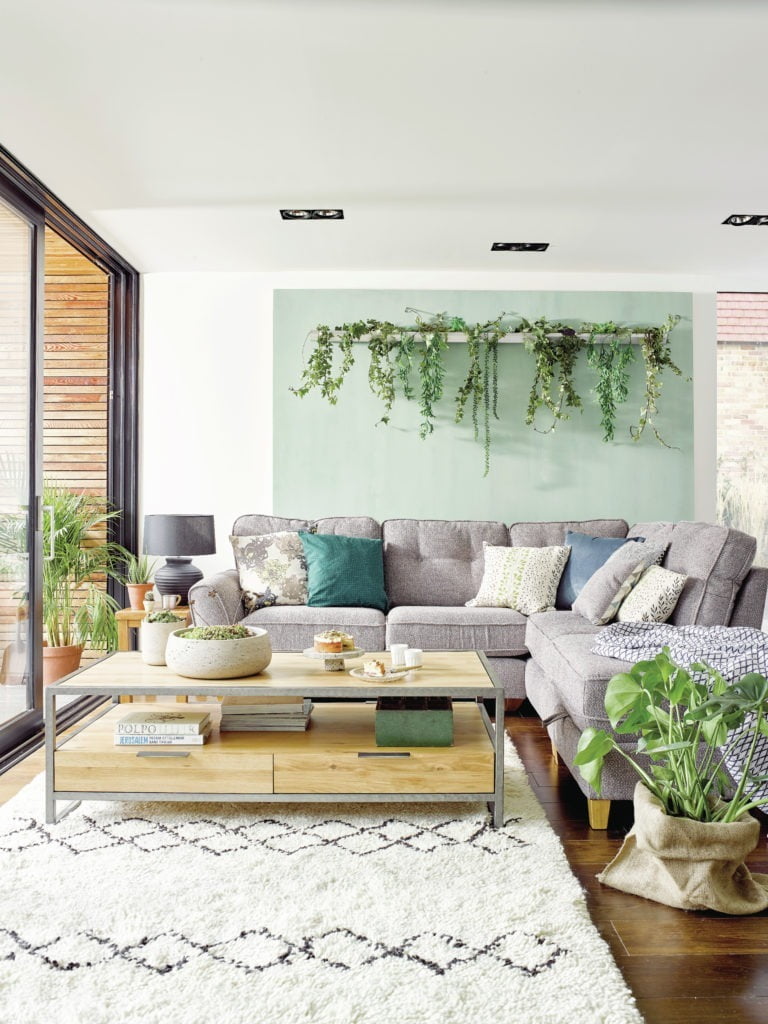 Andwer these 6 QUESTIONS before starting HOUSE IMPROVEMENTS!
Still struggling on move or improve? Here's my handy check list.
1 – WHY ARE YOU UNDERTAKING THE HOME RENO? If your home renovation will make your home work harder, modernise the space and make it more comfy to live in – then go ahead. If you are making expensive changes that only appeal your family, then stop!
2 – ARE THESE HOME IMPROVEMENTS OR MAINTENANCE PROJECTS? A broken boiler, leaking roof or damp problem are maintenance projects that will detract from your home's overall value. Putting in a new bathroom or kitchen can add value. Spend your money wisely.
3 – WHEN ARE YOU PLANNING TO SELL? If you are selling your home in the next year or two, there are very few large home improvements that are worth the cost. In those cases, smaller investments like fresh paint in main rooms and trim, a new garage door, new steel front door, or minor kitchen remodels have the best return.
4 – IS YOUR HOME IMPROVEMENT PROJECT IN LINE WITH THE REST OF YOUR HOME? Typically, luxury improvements do not have same return of more mid-range ones. If someone is looking to buy an entry or mid-range home, they don't want to be paying for ultra-high-end upgrades. In those cases, you may only get 40% of your cost back in home value.
5 – IS YOUR RENOVATION IN LINE WITH THE LOCAL HOUSING MARKET? Take a look at the houses in your neighbourhood and any recent sales in your area. What is the cost per square foot and how would your house compare after your home improvement project?
6 – HAVE YOU SPOKEN TO AN ESTATE AGENT? A well-respected local real estate agent will be able to give you a general idea of how financially beneficial different projects are.
If you love the idea of saving renovating your home, then you'll love this article by Kimberly from Swoonworthy where she shares her ideas on how to improve your home without spending lots of money.
If you get your sums right, you could not only create a better home for now, but also increase the value when you do decide to move on.
READ: HOW I GAVE MY HOME A MONEY SAVING MAKEOVER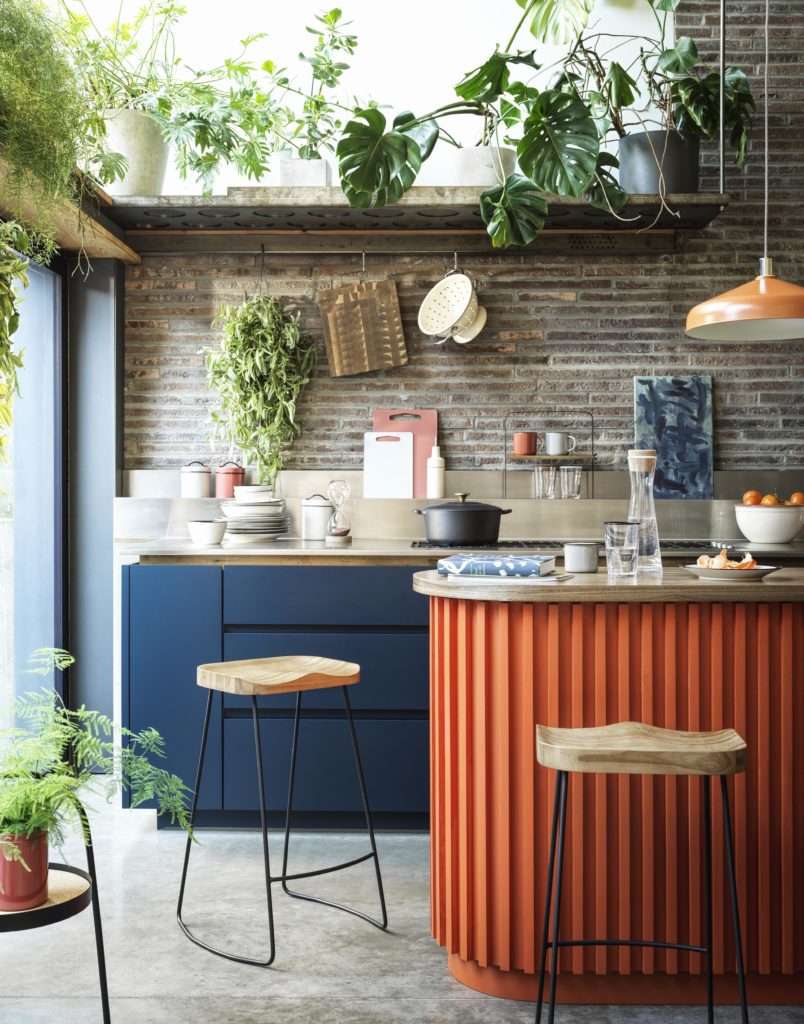 The case for buying a new home
Lottery winners have plenty of scope to use their money wisely in order to add value to their home. But what about those who dream of something new entirely?
4 reasons why you need to move house
1 – IT'S A FRESH START Moving to a different home can often feel like a new beginning. Not only will your home be new to you, your immediate surroundings and the people you meet will be, too. All of this can be good for our mental health and well being.
2 – YOU CAN CHOOSE A HOME TO SUIT YOUR NEEDS Providing you're not under pressure to move immediately, you can take your time to look for the right property in the right area with the right amenities nearby. The perfect fit for you and your family.
3 – NO RENOVATION MESS This is a big one, and probably the main reason why people choose to up sticks rather than renovate. Having builders in your home while you're still living there is no fun and a major inconvenience (I know this first hand!)
4 – TAX EFFICIENT USE OF FUNDS While this certainly won't apply to everyone, for those with a nest egg or a recent Lottery windfall, moving home can prove to be a tax efficient way to make use of your money. With the government's tax break on stamp duty, moving house strategically (ie looking to downsizing at a later date) gives you a better chance playing the market.
What if your lottery win dreams encompass a life overseas? It's commonly said that money doesn't buy happiness, but you can certainly buy property in the world's happiest country if you win the lottery. In 2020, Finland was ranked (again) the happiest country by the World Happiness Report. Its generous people, lack of corruption, impressive GDP, free social structure, and stunning scenery seem to provide the perfect setting for a carefree existence. How nice would it be to move there?
READ: GIVE YOUR HOME A MAKEOVER WITHOUT DECORATING IN 4 EASY STEPS
MOVE OR HOME IMPROVEMENTS? WHAT TO DO IN 2021!
What I want to know is what would you choose if you hit the jackpot? To create your dream home in the property that you already own, or upping sticks in the pursuit of happiness in a brand new home? Let me know in the comments box below 🙂 I'd love to hear from you.
Maxine