Take a home tour around interior stylist Maxine Brady's colourful Brighton home.
Exciting news that want to share with you today. My lovely home made the cover of Your Home magazine in August! When I was asked by the editor of the magazine, if I wanted to be part of the decorating special in the Summer issue, it was a proud moment for me. I've styled for the magazine for many years, and it was great to be hand-picked to be in this extra special issue.
Although I have been a several publications before including The Metro, Sheerluxe, Ideal Home, Good Homes and Real Homes (to name a few), it was a pleasure to have my home shared in one of my fave magazines, Your Home.
Like most of us, I've been giving my home small 'tweaks' during lockdown – painting a wall here, replacing furniture and giving my bedroom a complete makeover. It was a lovely chance to show off all my hard DIY and styling work. I had no idea I was going to make the cover!
Take a Look At my Your Home feature here: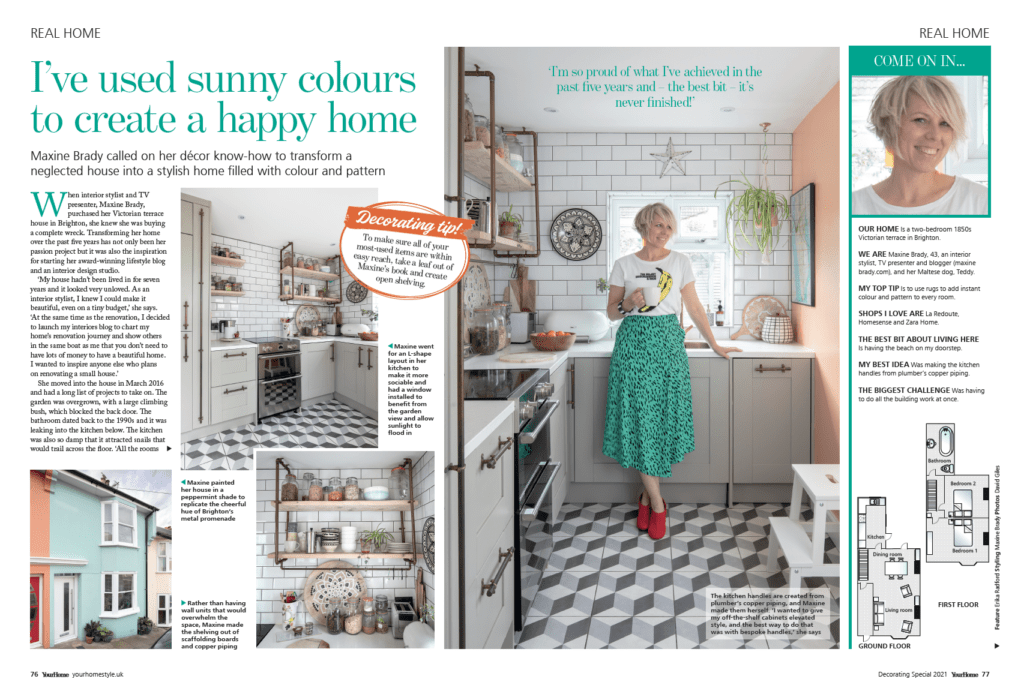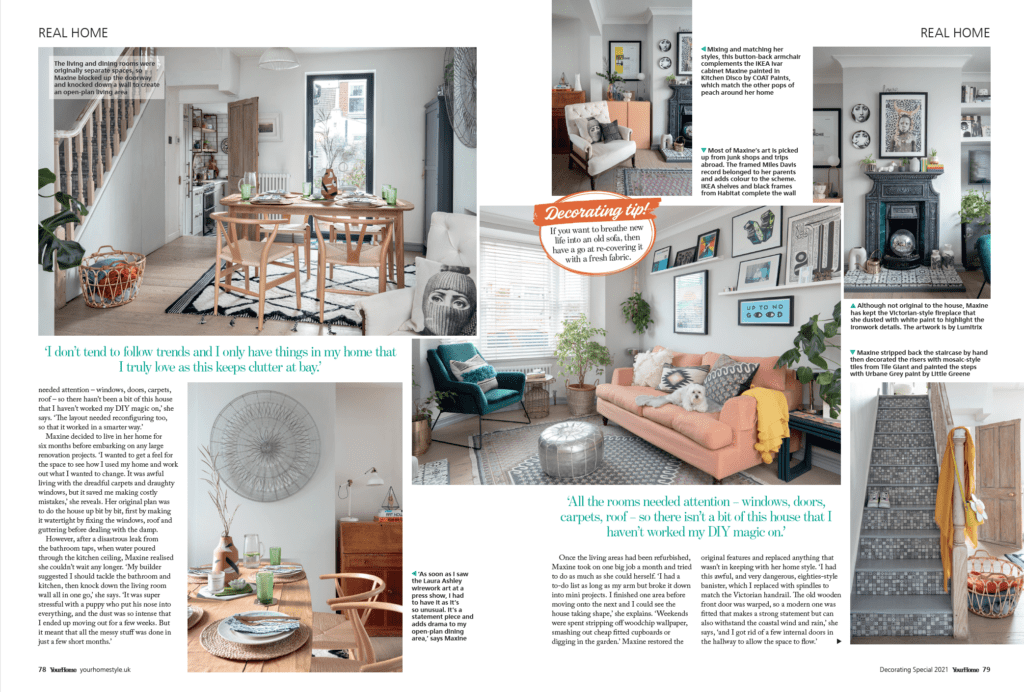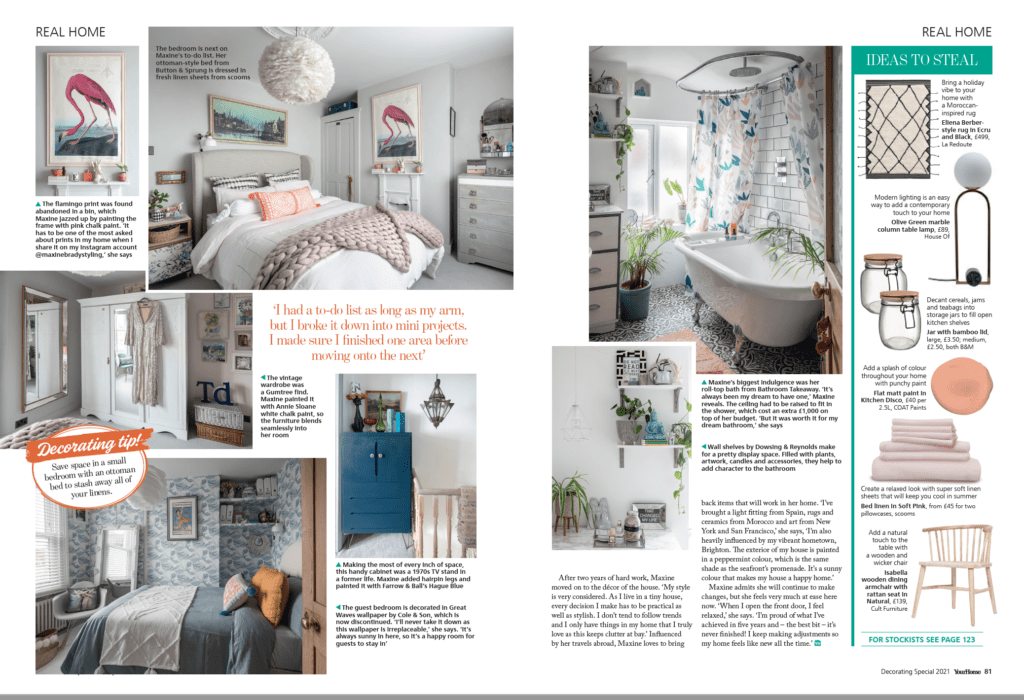 Photographer David Giles (who I work with many magazine shoots) came down to Brighton and we shot and styled the feature all in one day. It was great fun to re-style my home and give it a refresh for the feature. It's a three page spread showing all the details in my home including my tropical bathroom and my seascape bedroom.
This feature was photographed before I gave my bedroom a makeover and before I had new cupboards fitted. I still have many plans for my home, and I love making changes on the weekly! What is great about having your home featured in a magazine (on the cover no less) is I can see how far I have come with the design. My home very much a reflection of my personality! Is your home like that too?
Watch this space as I have more ideas for my house and projects in the pipeline. My home is appearing on the telly soon (don't worry, I'll let you know about that as it is very exciting).
Please keep checking back to my blog to get more interior inspiration for your own space.
Have a wonderful day.
Maxine