Have you always dreamed of having a colourful home but feel overwhelmed on where to start? Do you feel at a loss on how to add brighter shades into your home? Worried that you may get it wrong? Help is on hand! Interior Stylist Maxine Brady shares her three design rules that will change how you think about decorating in your home for good.
Follow her guide and you'll been filling your home with colour in no time. Let's get into it!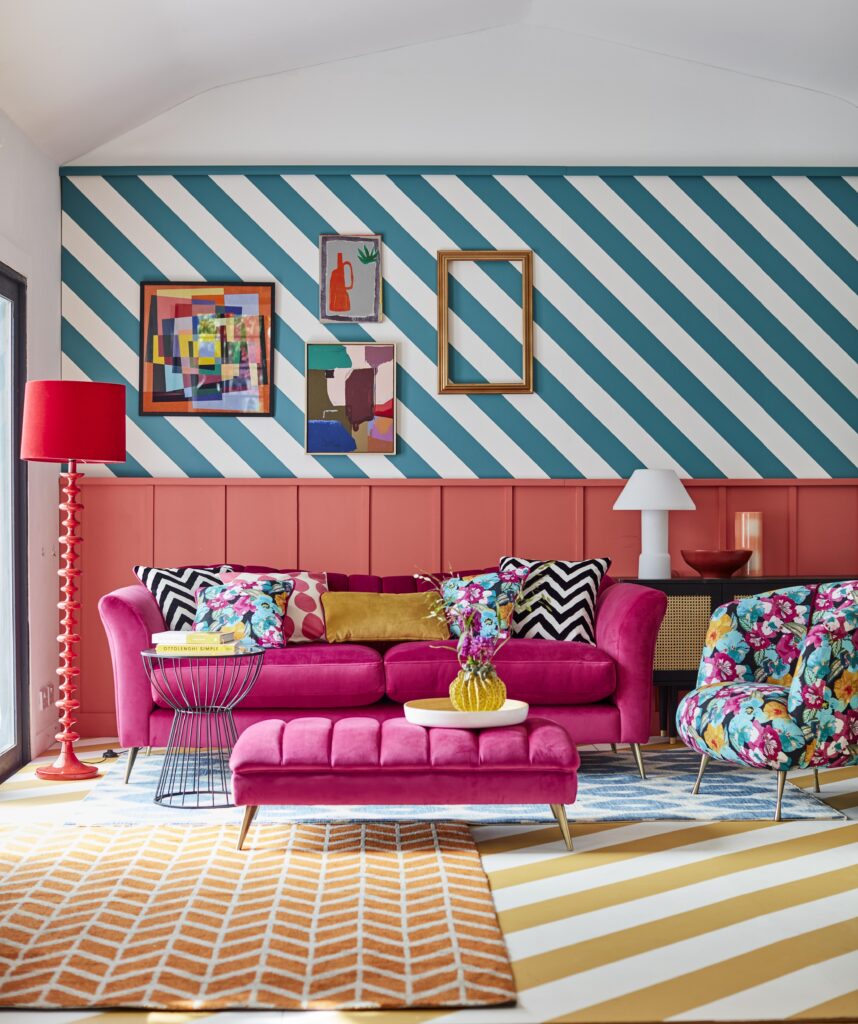 3 Rules ON How To Decorate With Colour
When decorating your home, choosing what colours to go for can feel like a chore. That's why I am sharing my three decorating principles to help you fill your home with colour in no time, and take the stress out of decorating your home.
1 Use the 60-30-10 Method
Have you heard of the 60-30-10 method? It's a rule you use when choosing colours for your home.
Start by choosing one colour for your walls. That will take up 60% of space in your room. Next, choose a second colour for your furniture a, upholstery and curtains which will take up 30% of the space in your room. Now you'll want to pick one colour that will appear in accessories and details making up the final 10%.
The 60-30-10 Method:
60% – wall colour – this will set the tone for your room.
30% – furniture & accessories – this is where you can inject patterns and contrast into your space.
10% – an accent colour, this can include metallics like gold, brass & chrome. Or even black.
Whatever colours you choose, you'll love how well this plays out to create balance in all spaces. Let me share a couple of examples to show you what I mean…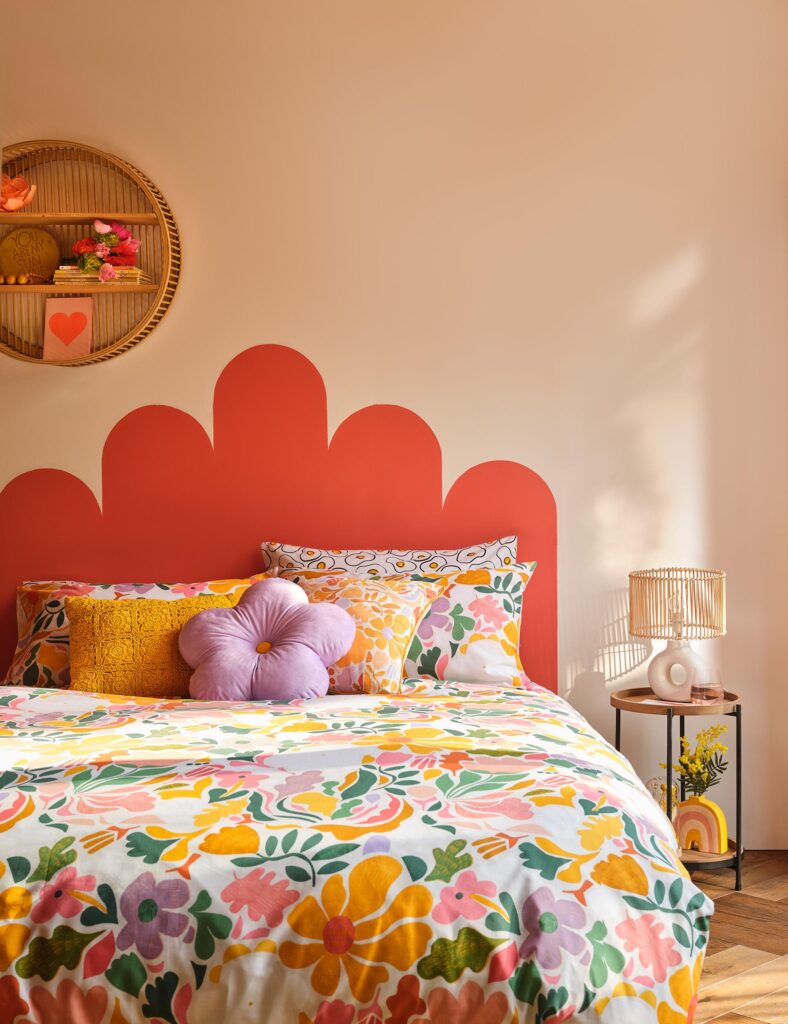 Example one: This bedroom (above), 60% is the blush wall colour, 30% is the complementary floral patterned bedding, and 10% is the orange feature headboard!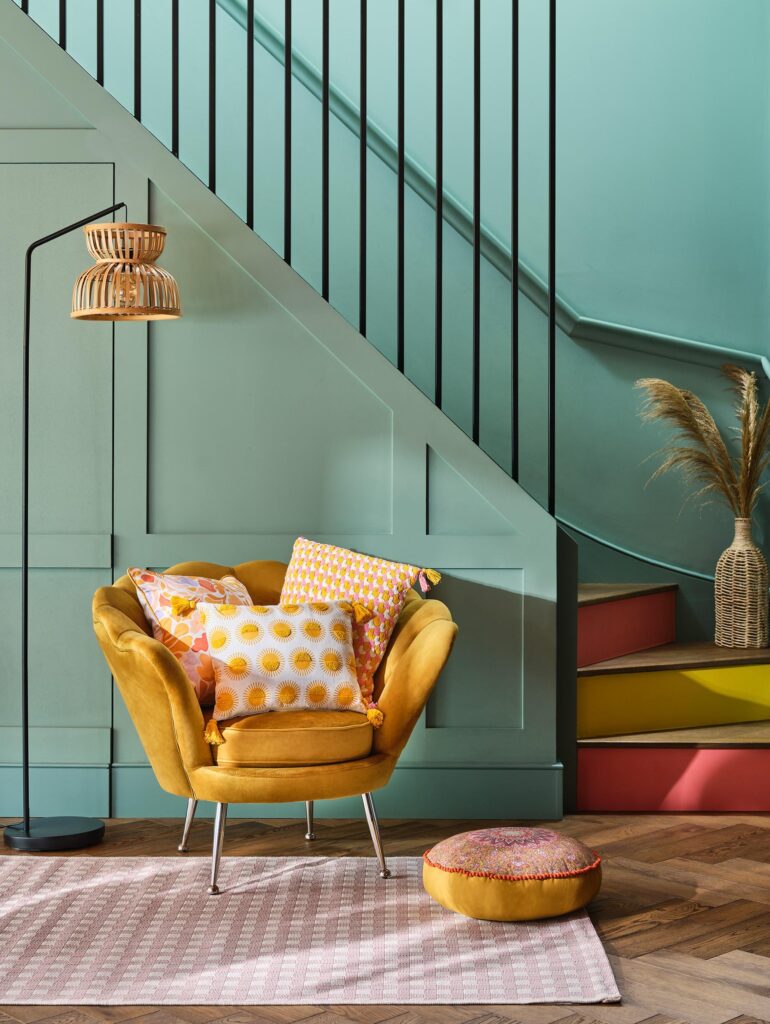 Example two: In the hallway above 60% is the teal wall colour. 30% is burnt yellow chair & cushions & stair riser, and the final 10% is the pop of red on the steps.
Example three: The 60% is made up of the teal wall colour. 30% of the room is take up with a softer, pale blue shade spotted in the sofa upholstery, and finally the 10% accent is pale wood tones on the coffee table, basket planter and the lampshade.
You can use this rule to create a calm and collected scheme, or for a bold look. The 60-30-10 method will give you more confidence to inject colours into your home.
READ: CHOOSING THE PERFECT INTERIOR COLOUR PALETTE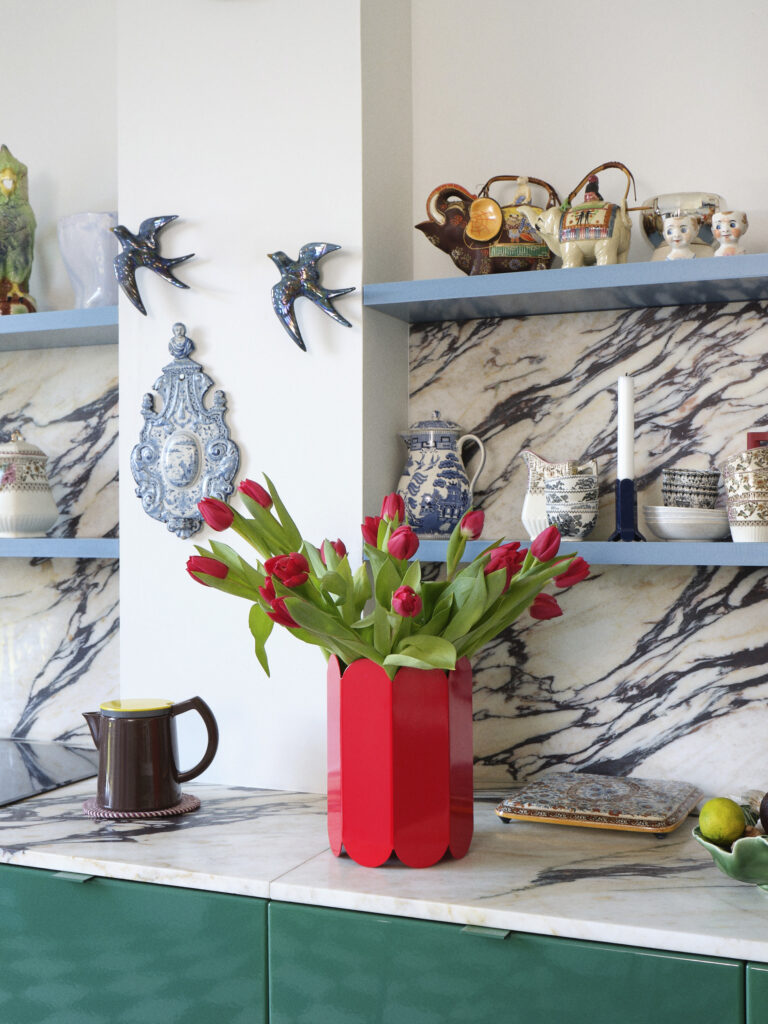 2 Introduce a red Thread
We have all visited homes where each room flows from one to the next, and the space feels expertly pulled together for an effortless look. I bet these homes have used the 'red thread theory' when choosing colours for their home.
The red thread is when you use a single colour that runs through out your home in various degrees. This colour links the spaces and binds them together as a whole house or flat, rather than just a series of rooms linked by passages. That is why when you decorate with colour, you'll need to consider your house as a whole – rather than as a run of rooms.
Again, here is a handy example of Green being used as a red thread when decorating with colour.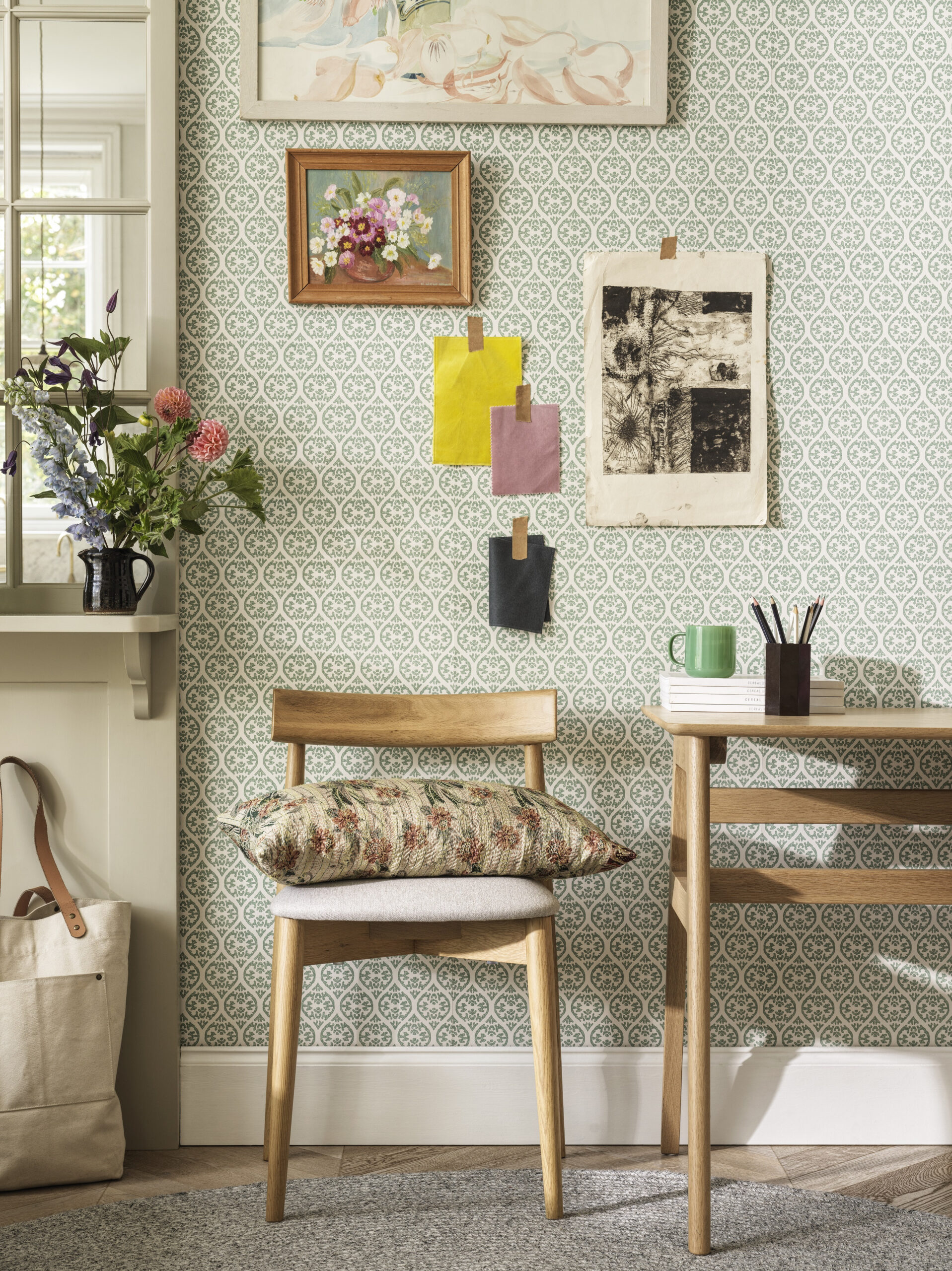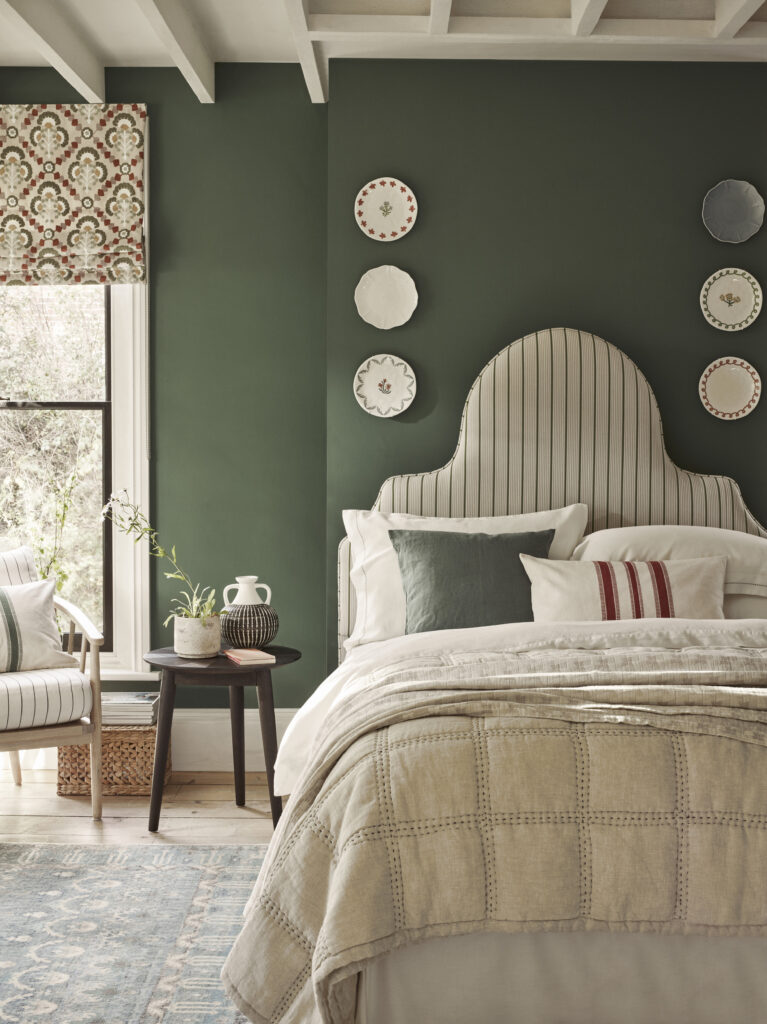 Above – the colour green has been carried through this home on the walls with wallpaper and paint, with cushions, or in unsual ways like the kitchen units and bath. This single colour, used as a red thread, creates a harmonious look in this home.
In my own home, my red thread changes each year. But for a while it was peach – and I had a peach sofa, a peach kitchen wall, peach bedding and peachy wallpaper. Plus a ton of peach accessories dotted through out my home.
A red thread will help rooms flow from one to the next. It will create a cohesive look and choosing a single colour that runs through your home, will showcase your interior know how!
READ: BE COLOUR CONFIDENT! SOPHIE ROBINSON SOLVES YOUR DECORATING DILEMMAS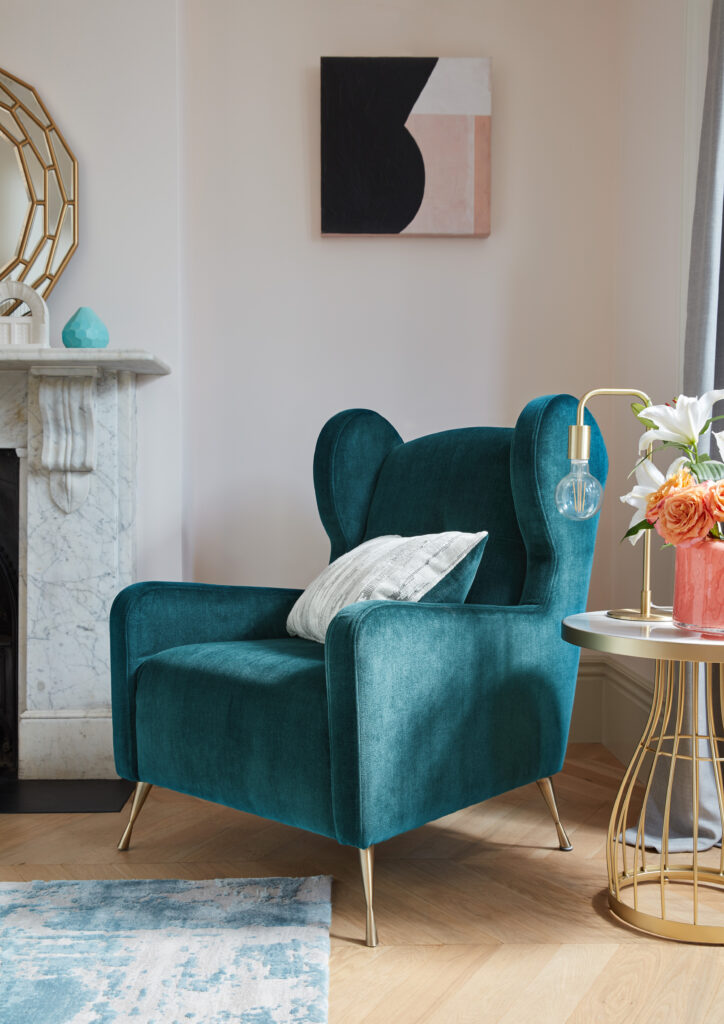 3 Choose colours That Inspire You
Colours have psychological effects that impact our mood. That's why it is so important to decorate with colours for our homes that make us feel fabulous. One way to see what colours we like is to look in our wardrobes. If you wear lots of patterns and bold colours, then you'll want your home to reflect this side of your personality. If you love wearing calm, neutral tones – then lean towards a more rustic colour pallet.
What do you want to feel in the room? If you want a calm bedroom, choose a single shade and avoid neon bright tones. Or if you want a jaw-dropping living room, go for bolder colours that inspire you. It's all down to personal taste and what colours mean to you.
Yellow and pinks makes us happy.
These two colours are known to lift your mood. Pink and yellow have both been in fashion in interiors for a few years now but they are both wonderful colours to bring joy into a space, and make it feel inviting.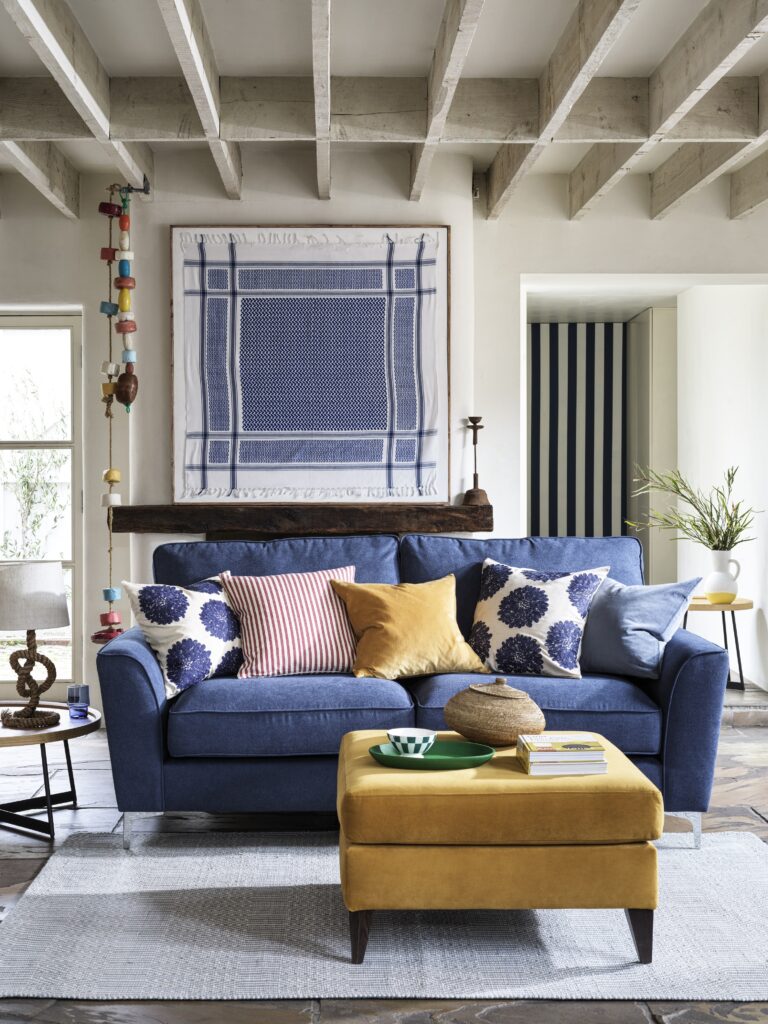 Greens and blues can be inspiring and calming
These colours are great for decorating a home office, a relaxing living room or a calming reading nook. I have a lot of blue in my own home as I find it an inspiring colour and it make me feel happy whenever I look at it.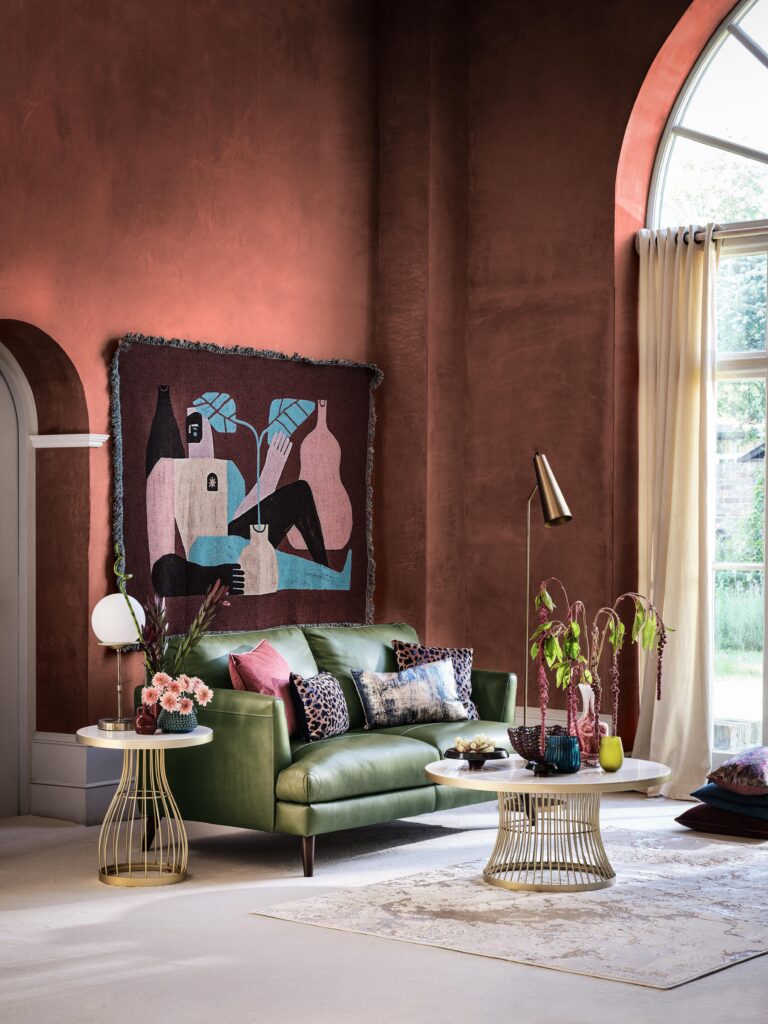 Reds and oranges can be stimulating and energising
Warmer tones can feel cosy and intimate when used on ceilings and walls.
Do you feel more confident now on How To Decorate With Colour
Use these three golden principles when choosing colours for your next room makeover and you really can't go wrong. Choose your colour with confidence, and happy painting!
Let me know any of your design rules you use for decorating with colour in the comment box below.
Love Maxine
Pin this image below to save this post for later