Styling your home with intention is a key part of becoming an interior stylist. Come join my Part Three of my Free Online 'Interior Styling For Beginners' course. Learn today how to style your home with intention.
In this post, I'm sharing tips and tricks for styling your home with intention so that you can create a space you'll love.
If you have following my course, so far you would have learned how to choose the perfect colour pallet and how to create a mood board for each and every room. Now we are focusing on styling your home with intention which is all about nailing the perfect aesthetic for your home.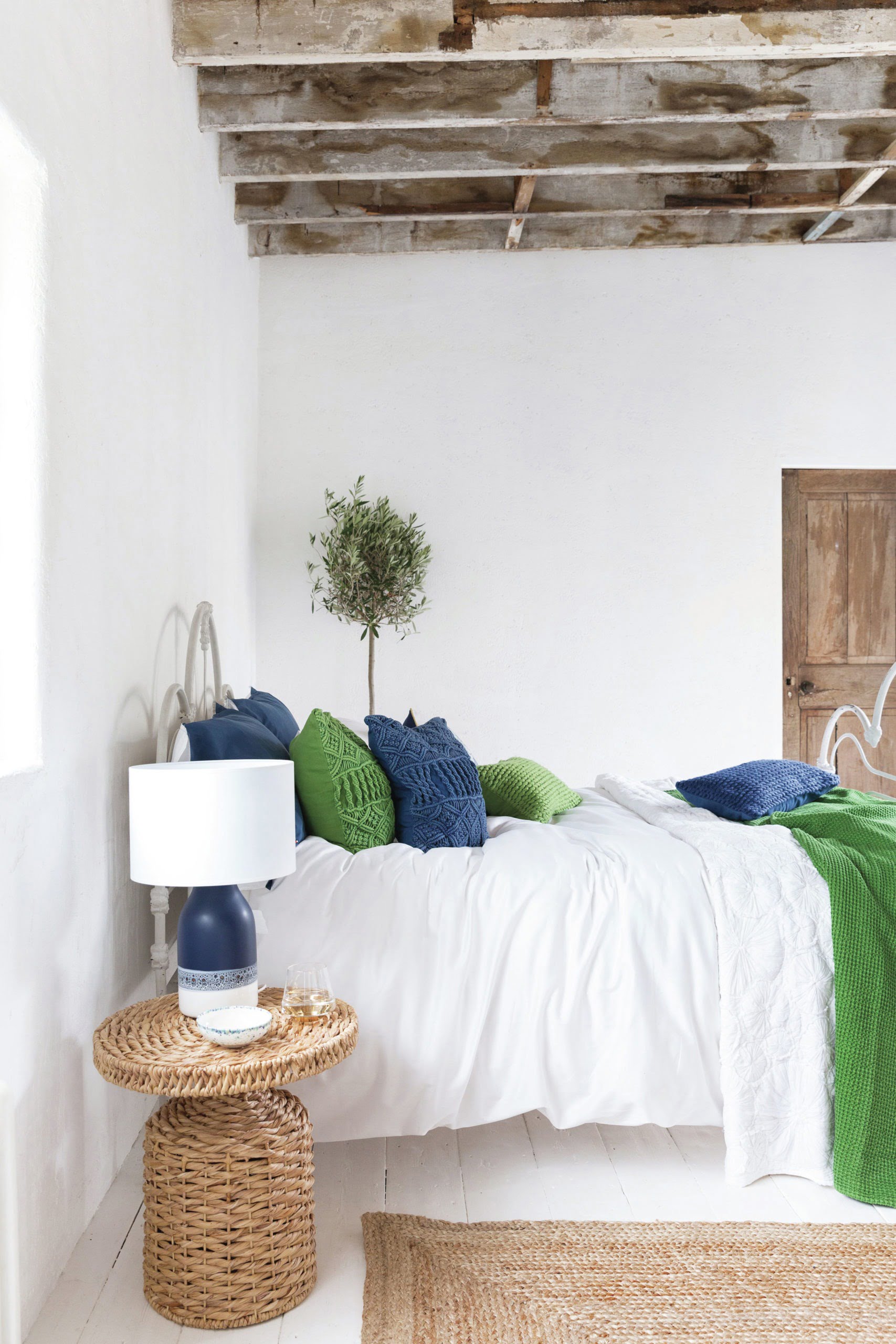 How To STYLe YOUR HOME WITH INTENTION
It's easy to rush a decorating project in a hurry to finish. The problem with rushed purchases is as quickly as we fall in love with them, we grow just as quickly to hate them.
Instead, take your time and enjoy the experience of shopping for your home. Fill your rooms slowly with things you love and, most importantly, need.
And this is what styling your home with intention is all about – small considered decisions that transform a house into a home. Love and care will create a space that you will retreat to time and time again.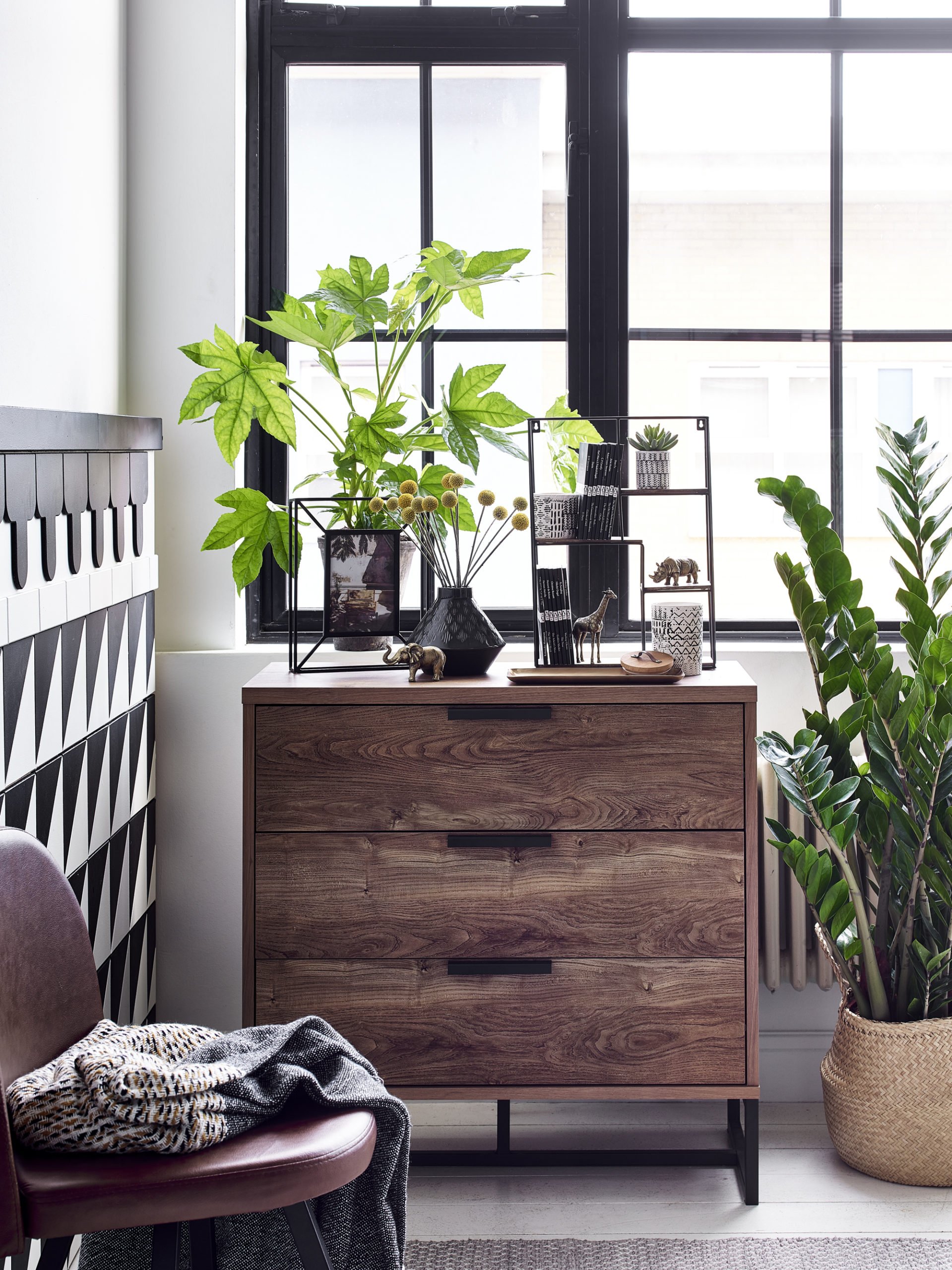 1. Look At Your Home Through The Eyes Of An Interior Stylist
Before you start transforming a space, view your home from all angles. Stop and notice what the first impress your home gives as you walk through the door. Stand in corners, turn lights on and off, open and shut the doors – that way you will get to know your home inside out. You'll discover what looks great and what doesn't work for your home.
When you come to styling your home, see your objects and collections (like your art and furniture) not as static things but items that can be freely moved around your home to reflect a shift in your interior style.
As you play with your belongings in you home styling, you'll start to reclaim the space, find out new ways to make the areas work better for you – and free up your home.
'Take time out to absorb what is it you love and what makes you feel disconnected from in your home. Breaking down your home into areas, will help you move forward when styling your home'
When I walk into a magazine set, I make lots of small decisions on how to arrange the furniture, how to display art and how to fill the space with colour. Take a look at this short film from my cover shoot with Good Homes which will give you a good idea of how I style on cover shoot. This is what I want you to try out in your own home – this sense of playfulness with your belongings.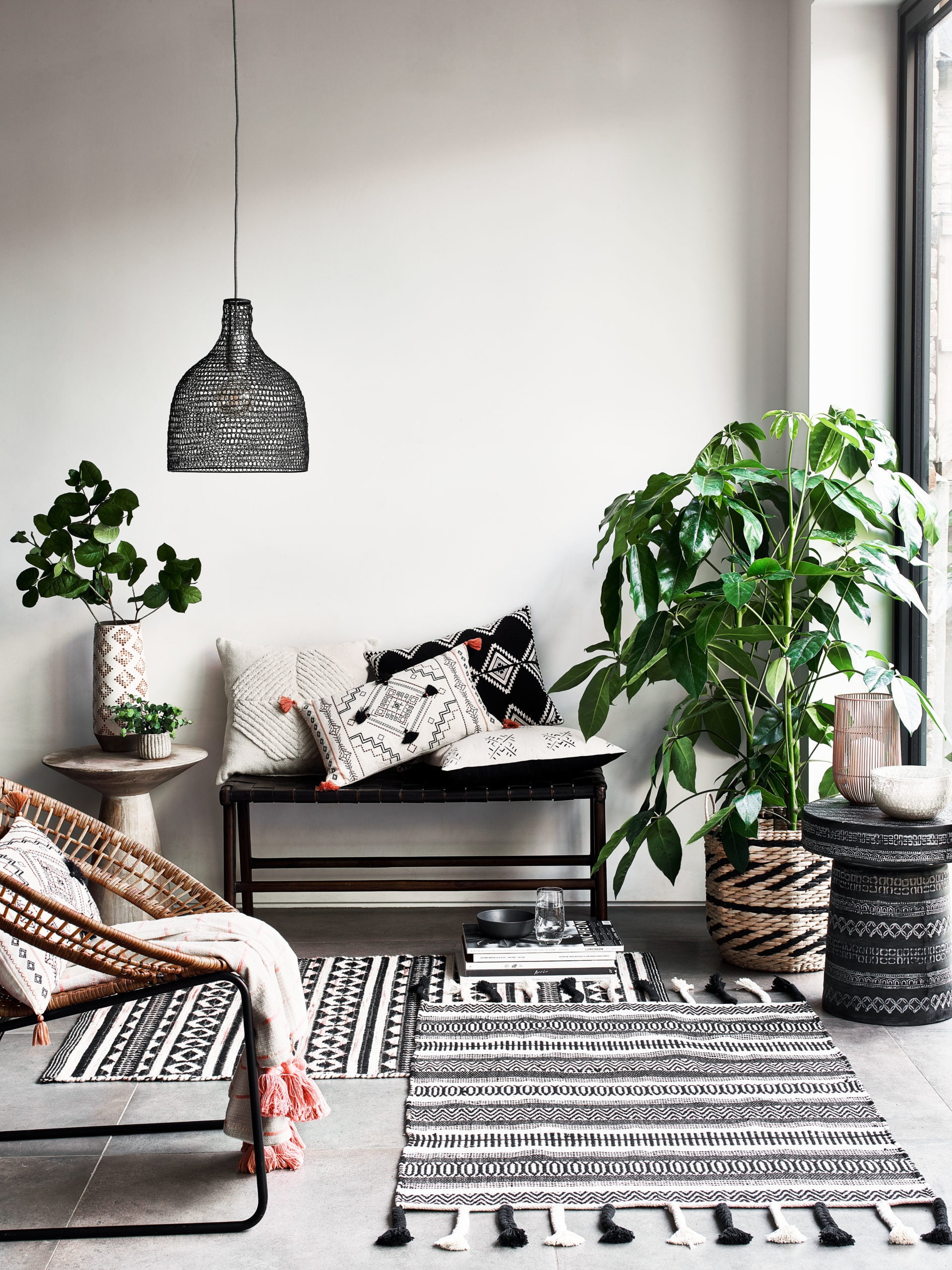 2. Seek Interior Inspiration Everywhere, And I Mean Everywhere
When looking for interior inspiration, don't feel confined to instagram, magazines or Pinterest. Although great resources, they can be an echo-chamber of ideas and be very much based on fast-trends which doesn't always work for every home.
Go out into the world and discover spaces that inspire you. That can be a dusty old library, to a modern art gallery, to a historic house, to a wild flower field.
Take photos of furniture you like, make notes on that gallery wall you instantly was drawn to, remember what it was like to sit in that sofa in the hotel lobby. All these scraps of ideas will help you build a home that looks and feels like you.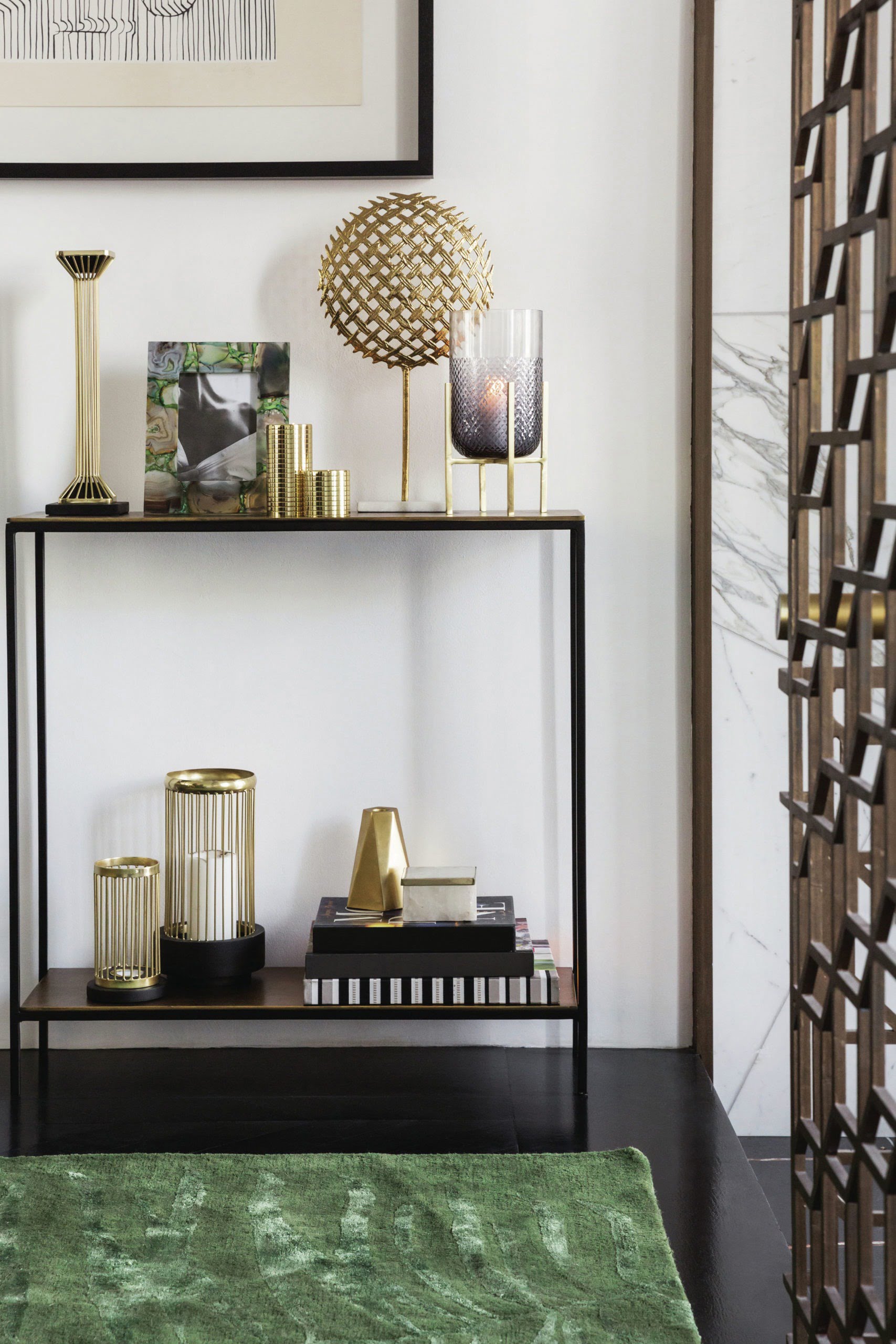 3. Only Display What You Love In Your Home
Never underestimate how clutter can impact how your feel about your space. Too much stuff can make you feel anxious and stressed out. Do you have drawers bulging with paperwork? Messy kitchen cupboard overflowing with out-of-date food? Disorganised wardrobes? All these little things can make us feel that our home is getting the better of us!
'If you don't love it, send it back out into the universe. Give it to a loving home – and make space in your life for things that fit perfectly into you're here and now.'
Keep only what you love is an integral part of styling your home with intention. Bring order to your space and reclaim your home from the mess and muddle of belongings. yes, open shelving will look amazing in the kitchen but do you have the time to keep them clean and tidy all the time? Do you have a drawer (or two) bulging with unopened letters? Is your home office pin board overflowing with piles of paperwork? Time to tackle these spaces.
Big lifestyle changes can impact how we arrange our homes, and impacts what storage solutions we need to keep clutter at bay. For example, if you have young children, you'll need lots of baskets to stash toys in – an when they grow up you'll need more drawer space for clothes. If you work from home, you'll want somewhere to tuck your paperwork out of sight – but if you go back to a 9-5 job, you'll need more room to store your work clothes. Storage is the one thing that needs to constantly change in your home to suit your needs.
Buying from second hand or junk shops is an affordable way to update your home. And is inexpensive to replace when the time comes. Look for second hand-shelving and cabinetry which will make your space work harder.
Slightly rusty hooks, old jam jars filled with wild flowers, a well-thumbed book, worn wooden table – all have a timeless appeal that will long outlast any interior trends. Abandon precise and measured arrangements in favour of a collection of salvaged finds.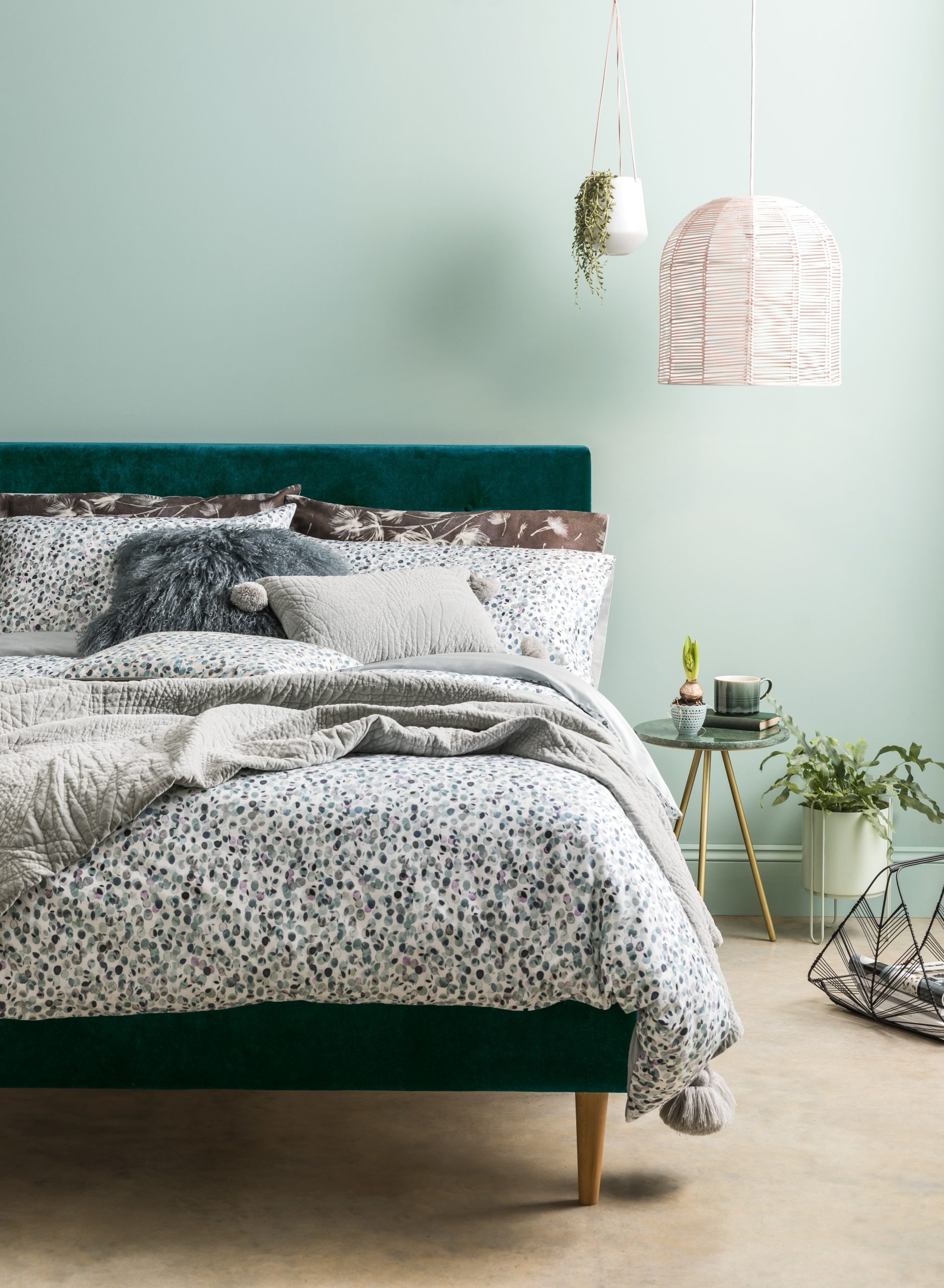 4. Allow Your Home Style To Change and Evolve
A home can evolve to reflect your mood, your relationships, the changing seasons, your growing family. Try not to decorate a whole house in a hurry. Instead take your time over it, sourcing the exactly right items for the space.
'Your home is not a showroom. A mixt of furniture from all eras and shops is being true to what you love, especially when you draw together items of a similar colour or shape.'
On a personal note, my home has had many transformations. When I first started, I had no money – so I filled my home with things I found in skips (read about that here). Then as I saved up, I started to make small changes in corners of my home – buying an ottoman bed for my guest room when I decided I needed more accessible storage space. Or when I found this desk on Gumtee for my living room. My next investment purchase is a new sofa for my living room. I swop, sell and move items to make room in my home for items of furniture that are more convenient for my current lifestyle.
Remember not everything in your home needs to fulfil its intended use. Chairs can double up as bedside tables, floors used as place to display art or piles of books and magazines, hang decorations of cupboard handles. Start looking at items out of their usual context and decide how you can use them differently in your own home to add personality to your space.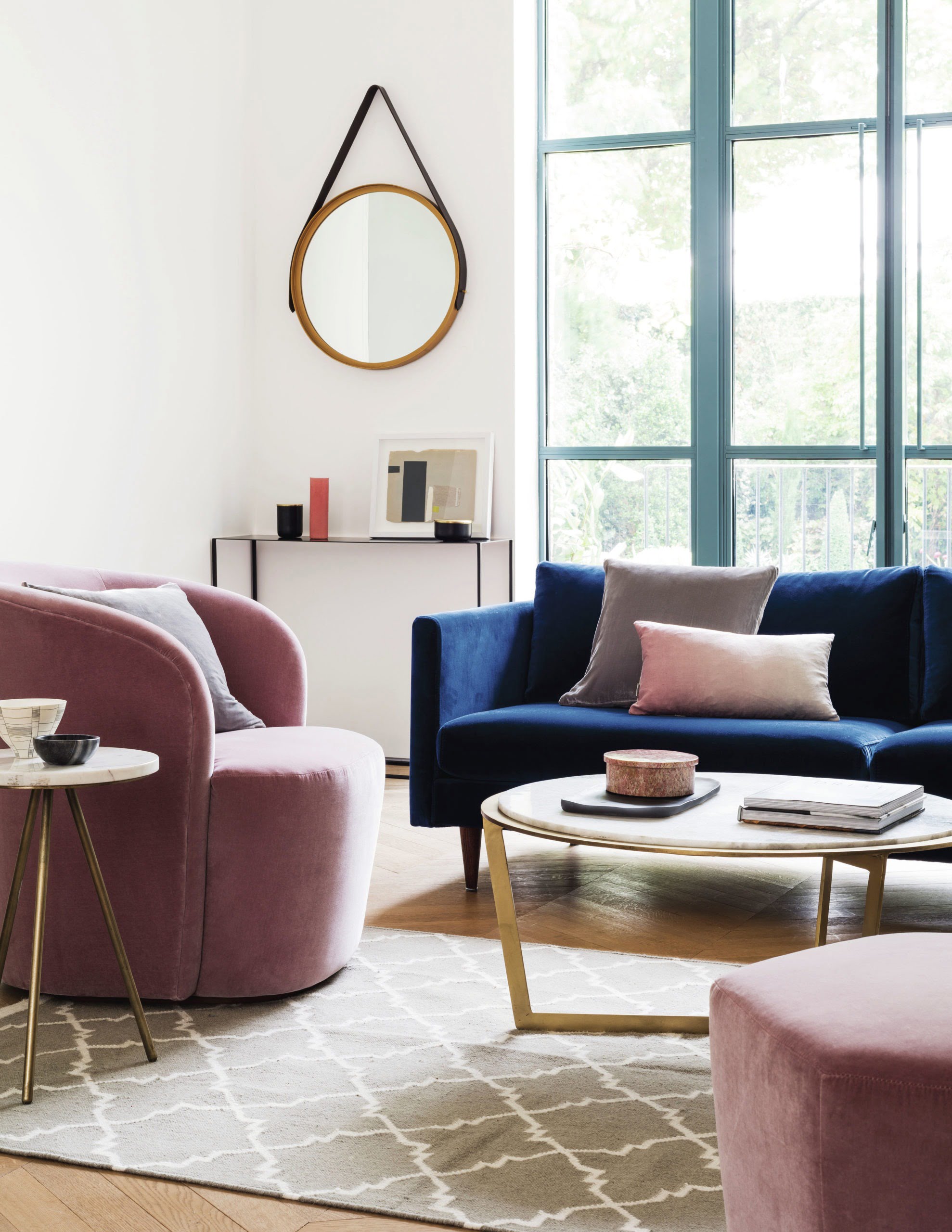 5. Treasure Your Home's Imperfections
Rather than see your home's imperfections as obstacles to your home style, celebrate them instead. Do you have small, dark rooms? Well why not embrace it by painting them dark to make them feel cosy. Low ceilings? Then go for a statement lighting that drawers the eye up. Narrow hallway, then hang a mirror to make the space feel bigger.
You will find styling your home sympathetically to your home's flaws and faults will bring a level of authenticity into your interiors.
'Don't fret about imperfections – it is these little marks that make this decoration uniquely yours.'
Aging imprints a beautiful patina onto even onto the most man-made of objects. Sun bleached paper, rusty metal picture frames, moss covered terracotta pots, weather worn woods all add a character your home. If something it too shiny and new for your homestyle, why not leave it in the garden for a week or two and let nature work its' magic?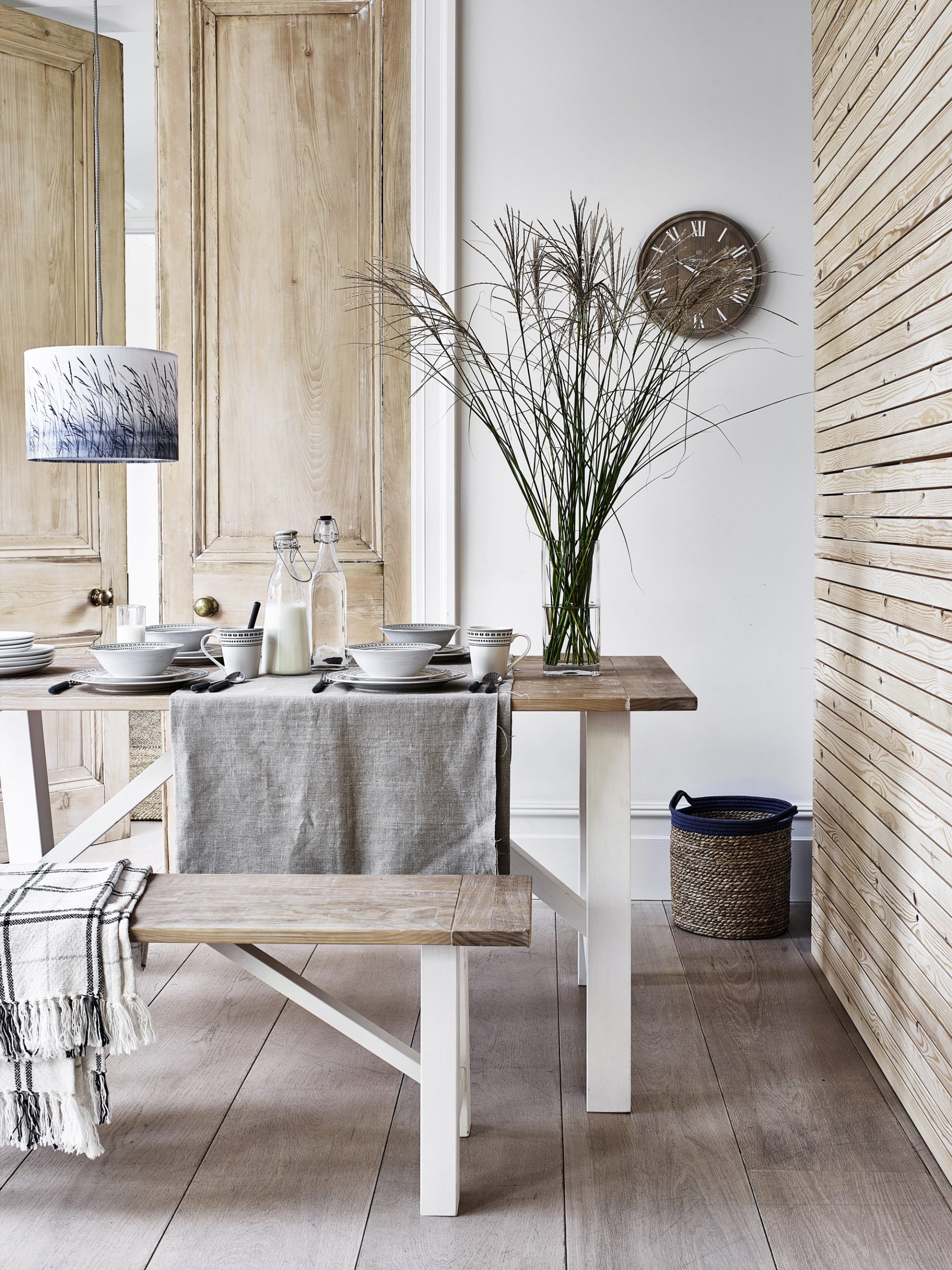 6. Fill Your Walls With Personality
Rethink your notion of wall art – it's not just prints and pictures that can adorn your walls. You can hang up a rug for instant texture and pattern to your space. A woven seagrass matt from India or a rug from Marrakech will signpost to your travels abroad. It seems a shame to hide pretty vintage dresses – or a finely printed kimono – inside a wardrobe.
We all have pieces of clothing that tell a story so display your beloved garments for all to see. A length of patterned wallpaper washi taped to the wall will make a pretty backdrop to your belongs.
Note cards with a sentimental scribble, or a postcard with a quote on it – when tucked into the frame of a mirror makes and unexpected alternative to the usual photos memorabilia. Incorporating a quote or the words of our favourite poem or song gives your interior personality.
Look twice at everything in your home. As no matter how inexpensive or ordinary these items maybe there is an innate beauty in everything – as long as it is displayed with love.
And when it comes to hanging your art, you could try hooks, command strips – or even hanging on a picture rail. If you don't have picture rails already, how about putting them in. They will add character to your rooms – and mean you can be flexible in how you hang your art.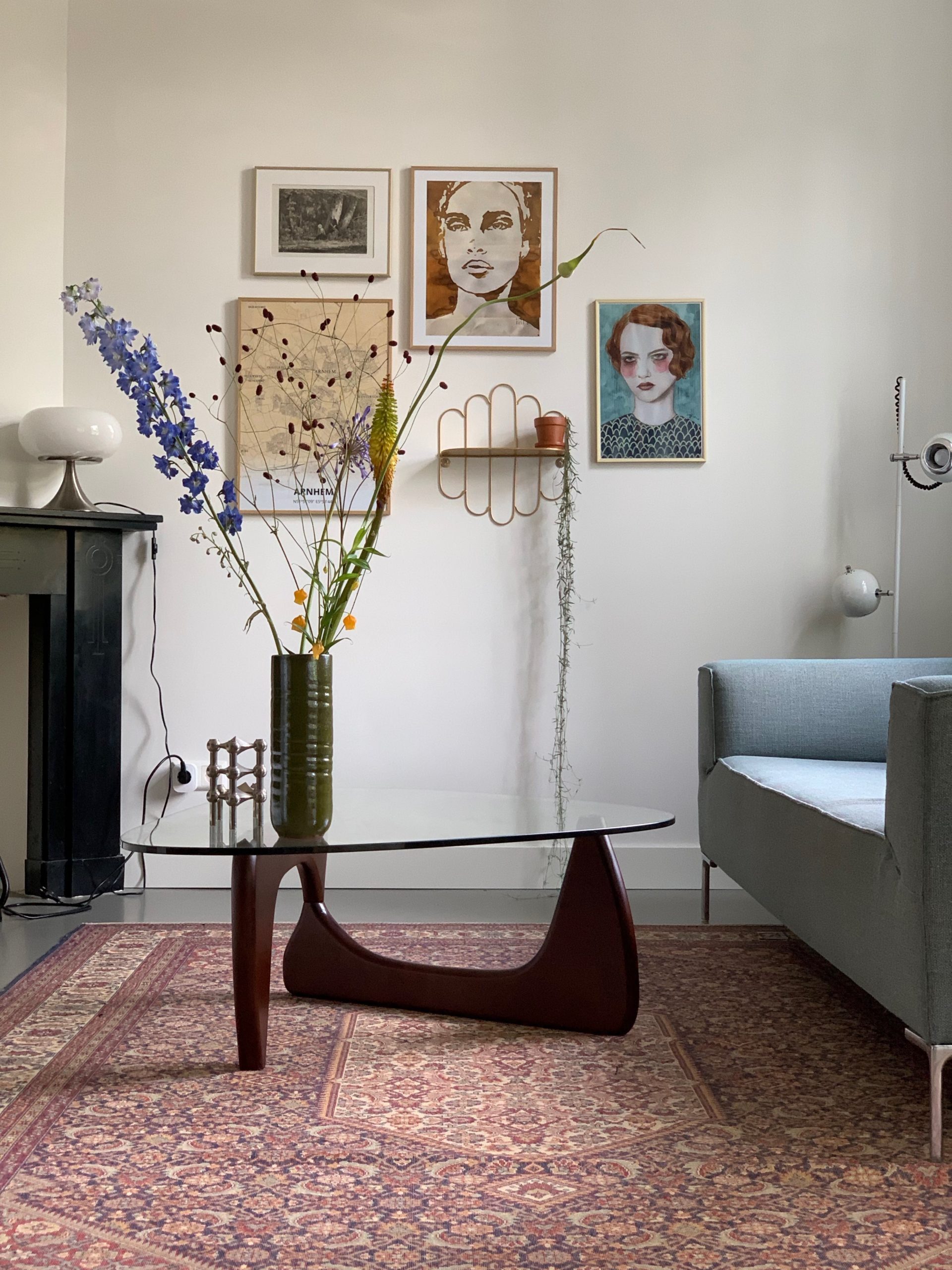 7. Shop For The Big Purchases Carefully
When you are ready to make those big investment purchases, it's important you don't make mistakes. Start by writing a list of the things you desire and record the measurements of your home in a notebook – even try sketching out a floor plan. Carry this when you are out and about. This will take the pressure of looking for objects on specific days and leaves you open to suggestions when you stumble across items on your travels.
'Years of experience has taught me, that shopping for the perfect items never works – and the perfect item often turns up in the most unexpected places. I found my linen cupboard in a junk shop in Brighton one rainy Tuesday. It's the exact fit for the space I needed. I could never have planned that.'
Do you feel ready to start styling your home with intention?
Styling your home is all about reflecting your true home style. It's about creating space in your home and buying things you love and need, and then filling your walls with treasures and memories. If you follow these very simple rules, you'll quickly have a home you'll love in a style that will last.
I'd love you to start by styling one corner of your home that has been bothering you. Either a messy drawer, an untidy shelf or a rearrange. Be brave – share your photo on your socials channels, and share on your Instagram – and don't forget to tag me at @welovehome so I can see your hard work.
I've got lots of specific room styling ideas – under my 'Beautiful Rooms' category – if you are looking for makeover advice for bedrooms, kitchens or gardens. Please take a look.
You May Also Like
Welcome To My Free Interior Styling Course For Beginners
How I Became An Interior Stylist
Styling Ideas For Your Bathroom