Interior stylists & designers love statement armchairs. I know I do! They feature in every room room in my home. And I love to add them to the rooms I design because they transform a space from okay – to uber cool. With so many armchairs to go for, how do you choose? From lush velvets, to comfy wingbacks – to retro inspired seats, I've hand-picked my faves today to share with you. Enjoy!
10 Fabulous Armchairs Just For You
These bright and bold armchairs were made for cosy living room and beautiful bedrooms. And there's one for every budget too.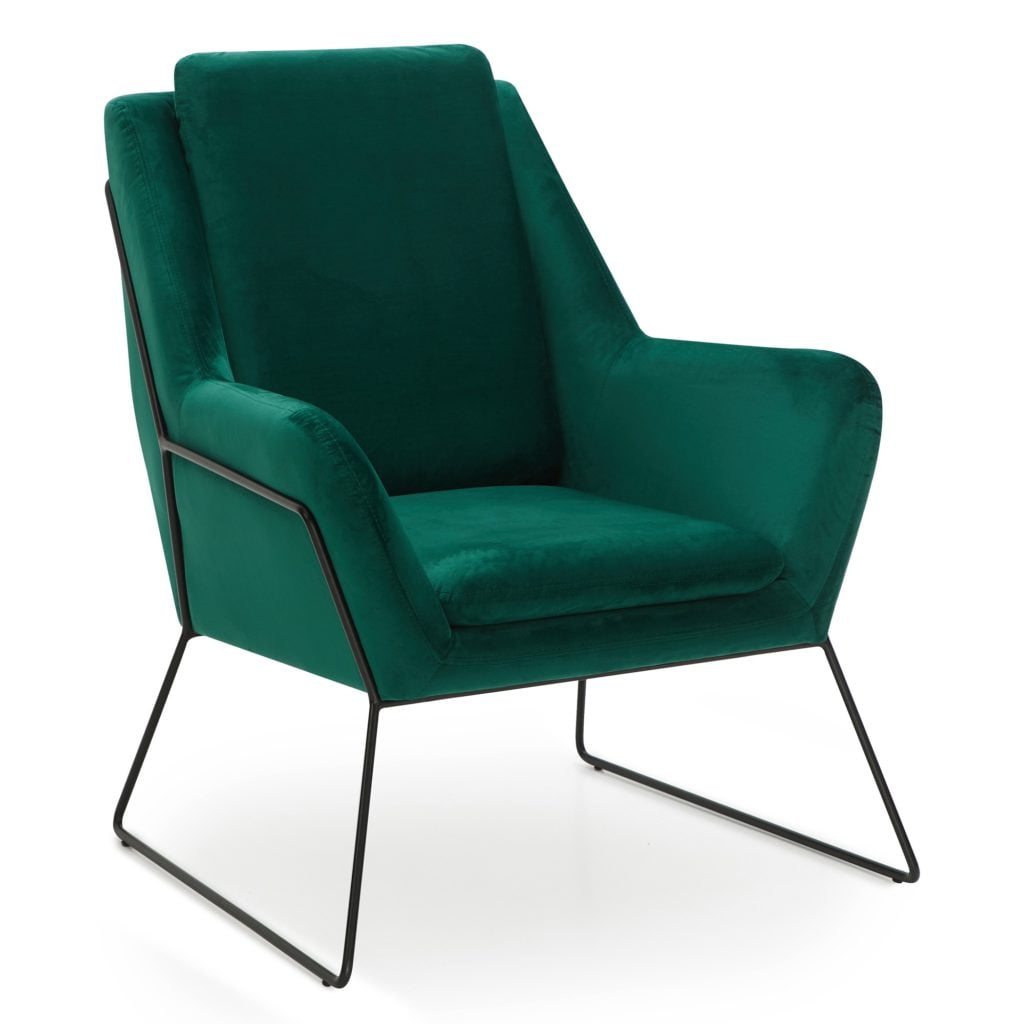 It was love at first sight for me and this emerald beauty. This elegantly crafted armchair is upholstered in a soft polyester fabric which feels like velvet but is so much more durable. And the emerald green colourway give a POP of colour to my living room.
Inspired by modern and clean styling, this armchair has a sturdy metal frame and is super comfy to snuggle up in with lots of support. The perfect reading chair.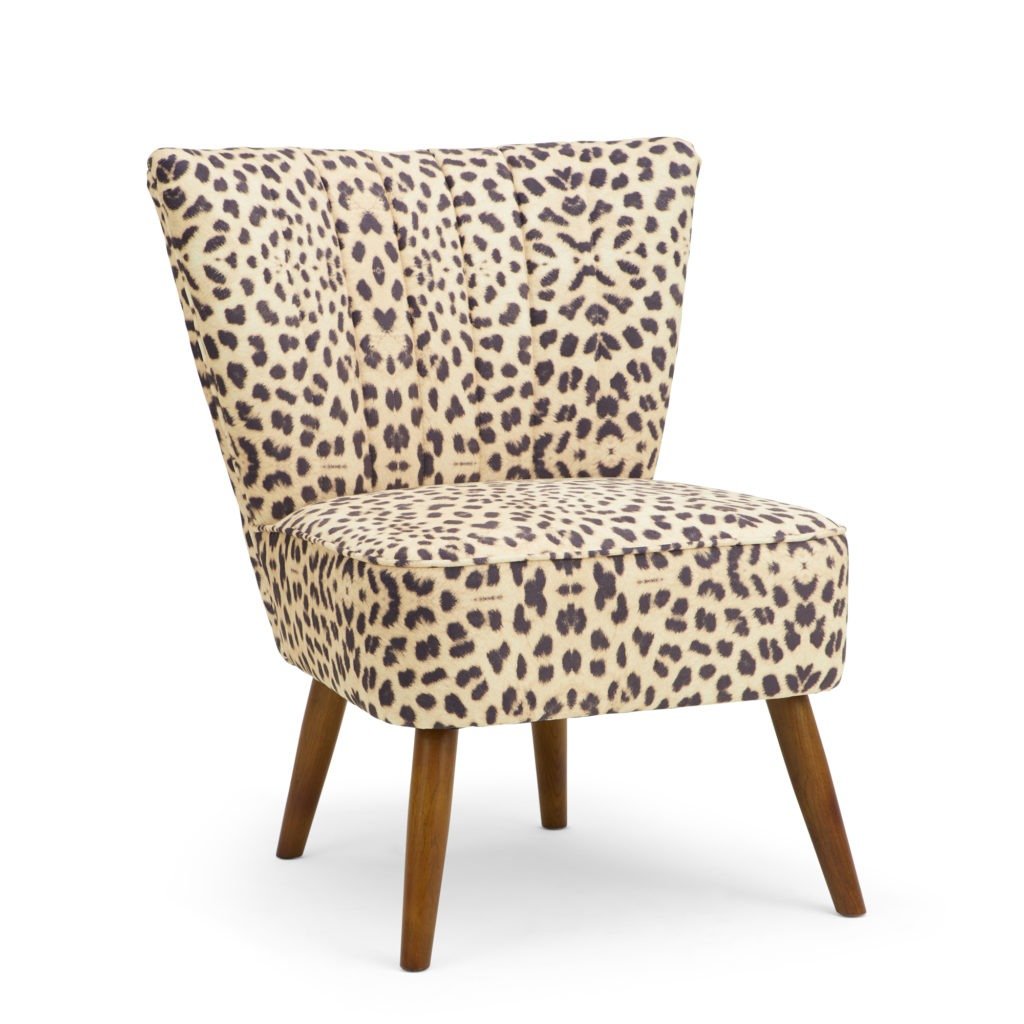 GRRR! Release your inner animal. This cute-as-a-button upholstered chair comes in a wild leopard print fabric. You'll love the gorgeous angled ash legs too! This striking wingback cocktail armchair would make a perfect statement piece in a bedroom or living space.
Covered in soft touch velvet fabric, it has neat piped edge finishing for a smart look. I can imagine sipping a cocktail (or two) on this chair and looking the part!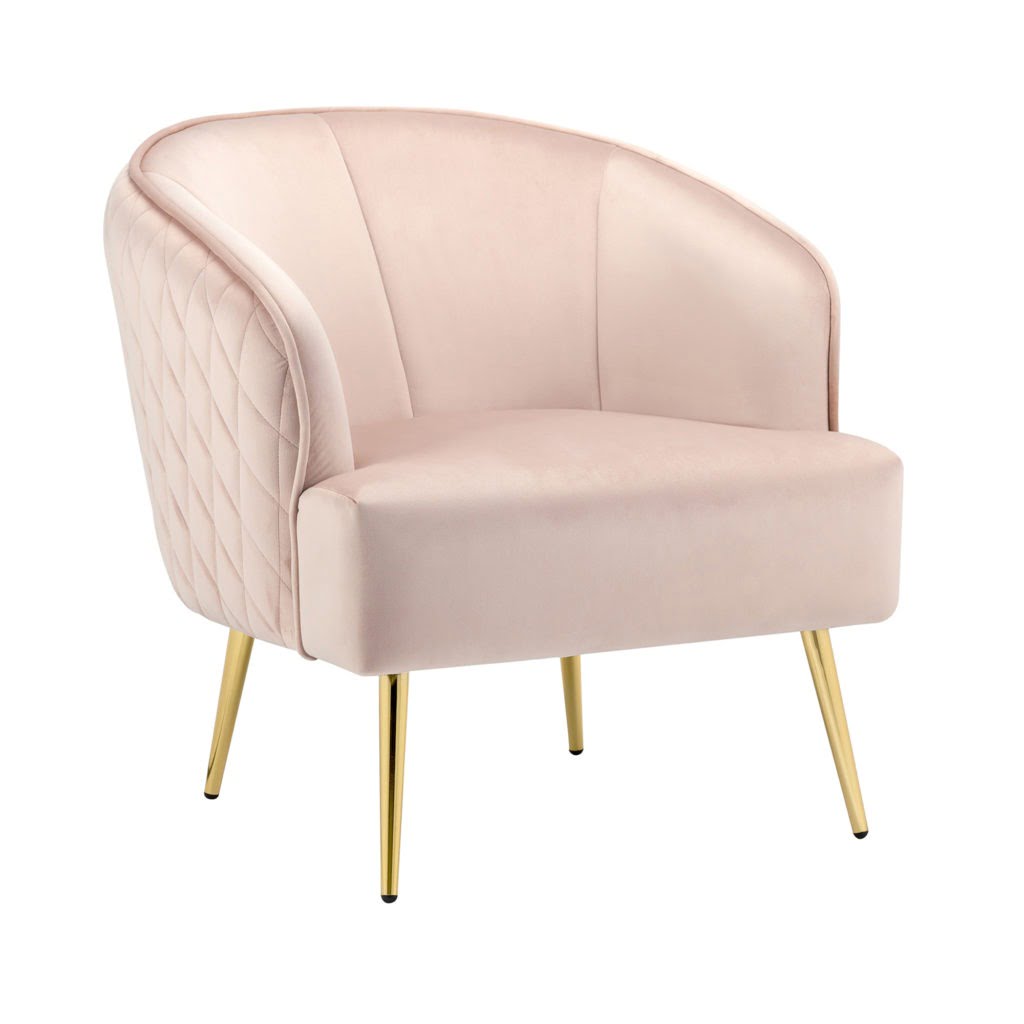 Quilted back! Gold legs! Soft touch upholstery! This armchair is so you. The blush pink velvet colour alone will catch your eye – making it the perfect chair if you are a fan of pastels tones. It would give you hotel chic at home!
It would make a fab hallway chair to add instant glamour to your entranceway.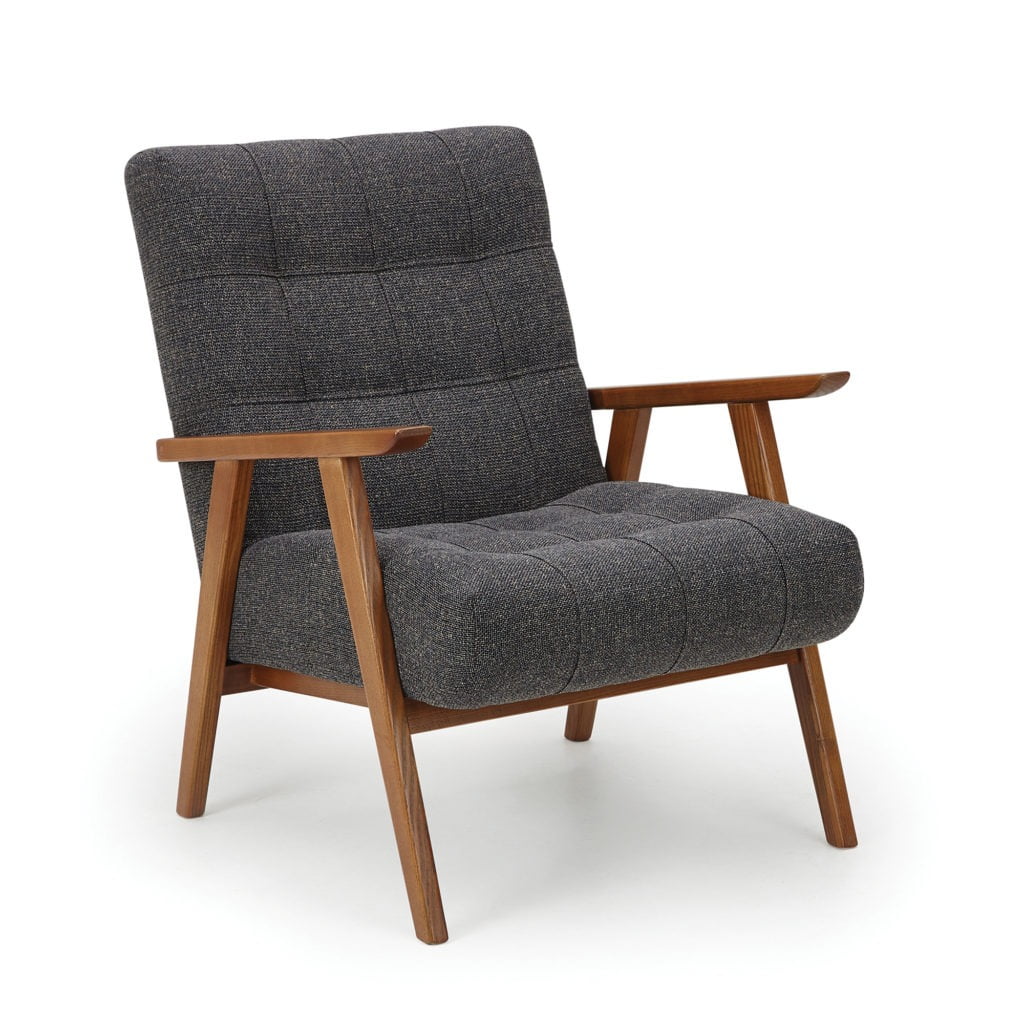 If you are a fan of original 1960s Danish furniture design (but can't afford the price tag) then look no further! The Arkin is a clean, minimalist Scandi-inspired accent chair with a sleek Ash wooden A-frame. You'll appreciate the natural grain detailing and dark wooden stained finish.
Crafted in a flat weave fabric with pinched back detail, this Arkin has a foam and fibre seat padding and solid back rest. If you want a bit more colour in your life – than this chair also comes in orange.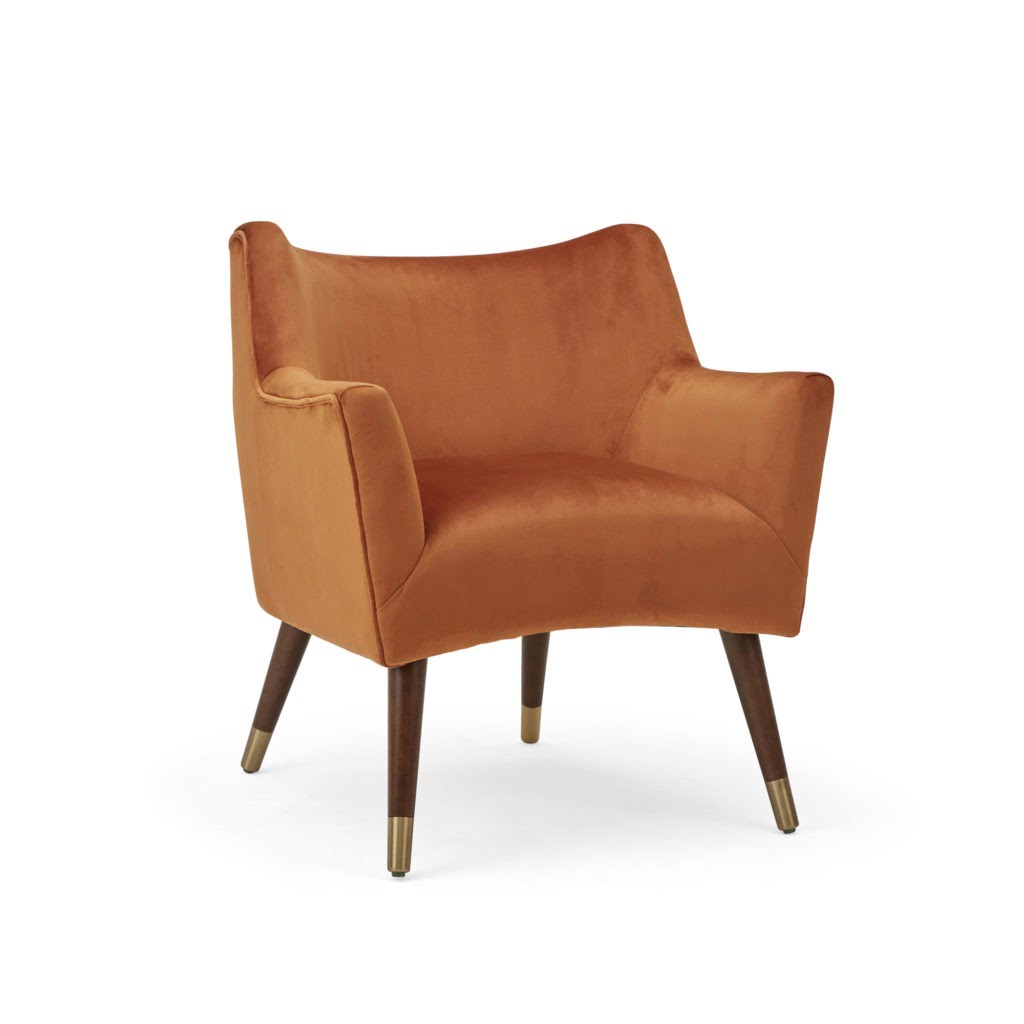 Upholstered in a bold orange velvet fabric, and with an elegant curved back design, the Brody chair SCREAMS premium styling. You'll want to sink into the foam-filled seat – ideal for a Netflix binge.
Loving the neat gold-effect tipped, hardwood legs which make it look like it could have come from the set of Mad Men. Want!
READ: 4 HOT NEW FLOORING TRENDS THAT ARE HERE TO STAY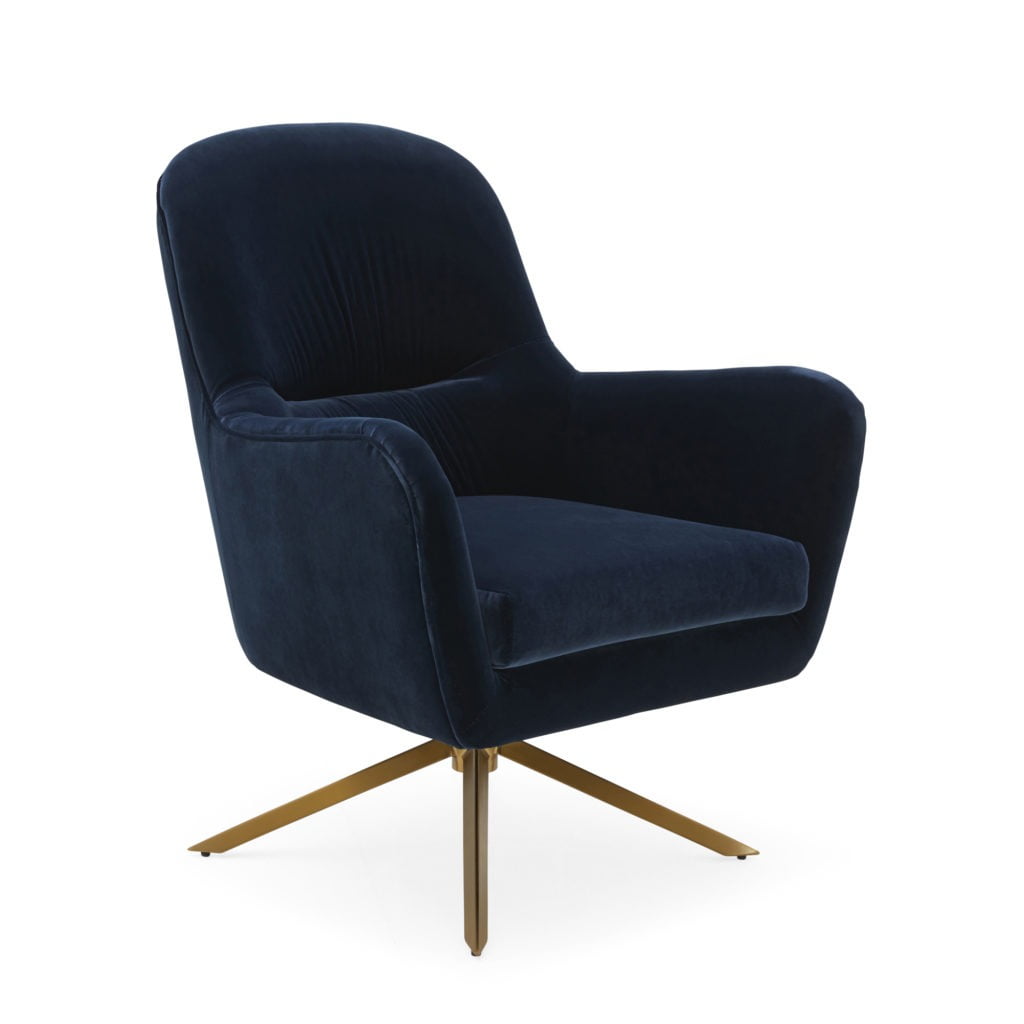 Is it an armchair? Is it an office chair? Well, in fact it is both. Making it the perfect addition if you find yourself working from home. I think this chair is so chic. The dark navy velvet upholstery – and the simple stainless steel swivel legs – make Zyla chair a must have for design fans
READ: CLEVER HOME OFFICES IDEAS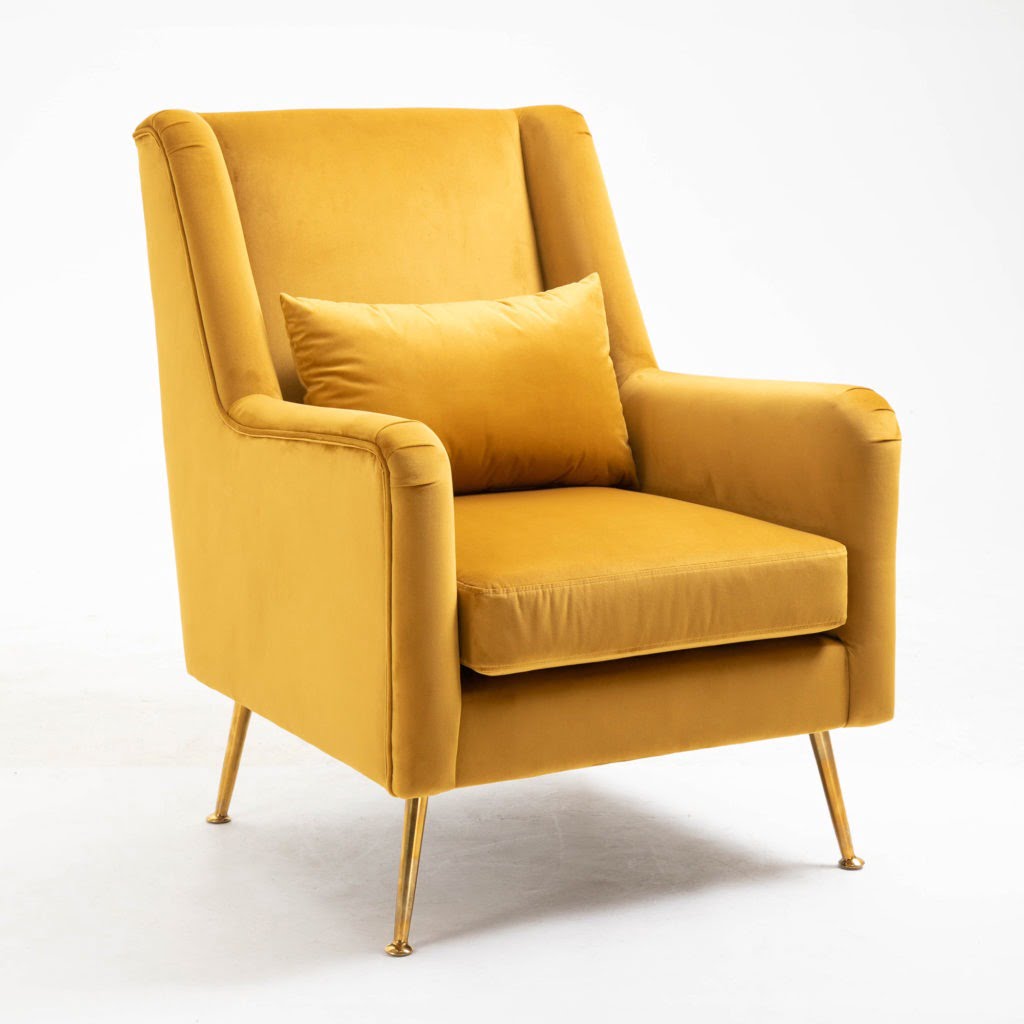 If you love bold colour, then this is the chair for you! This modern velvet armchair has generous proportions and is so easy on the eye. It comes with a matching bolster cushion to complete the look.
Fabulous in living room or garden rooms. Or any room!
READ: 5 WAYS YOUR HOME IMPROVEMENTS CAN BE MORE ECO-FRIENDLY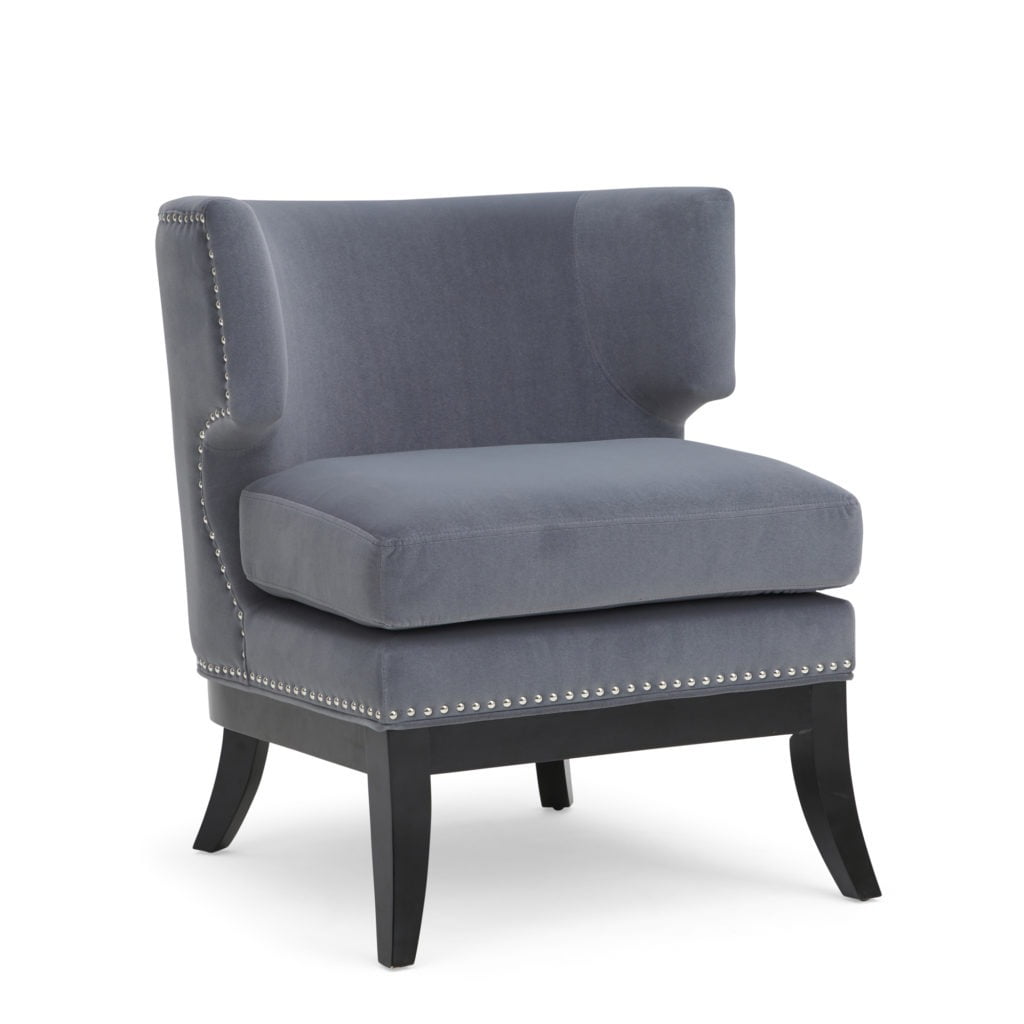 Let me introduce you to the perfect chair to transform a corner of your home into a reading nook or – dare I say it – a library corner. Made in a luxurious velvet fabric with a stylish studded edge detailing, this chair has everything you need to turn your home into a literary salon. Don't forget to charge up your kindle.
READ: THE BEST PLACE TO BUY DESIGNER CARPETS AT BUDGET PRICES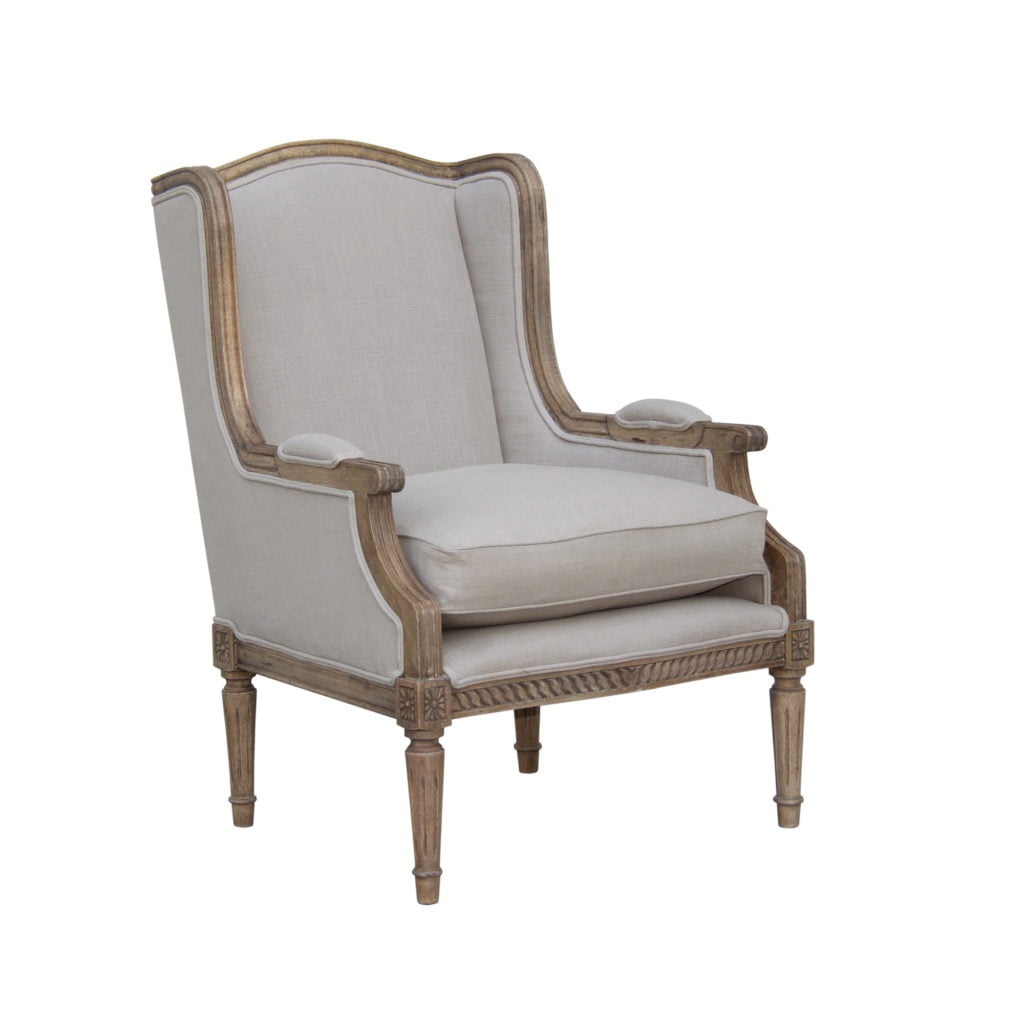 Oh – I do love this chair. It's a design classic that would work in any room scheme. It reminds of chair seen in elegant nordic homes in the page of Elle Decor magazine. The carved, decorative woodwork frame sits so well with the natural linen fabric upholster. It's a chair you will keep and love for a very long time.
READ: GIVE YOUR BATHROOM A SUMMER REFRESH WITH TROPICAL PRINTS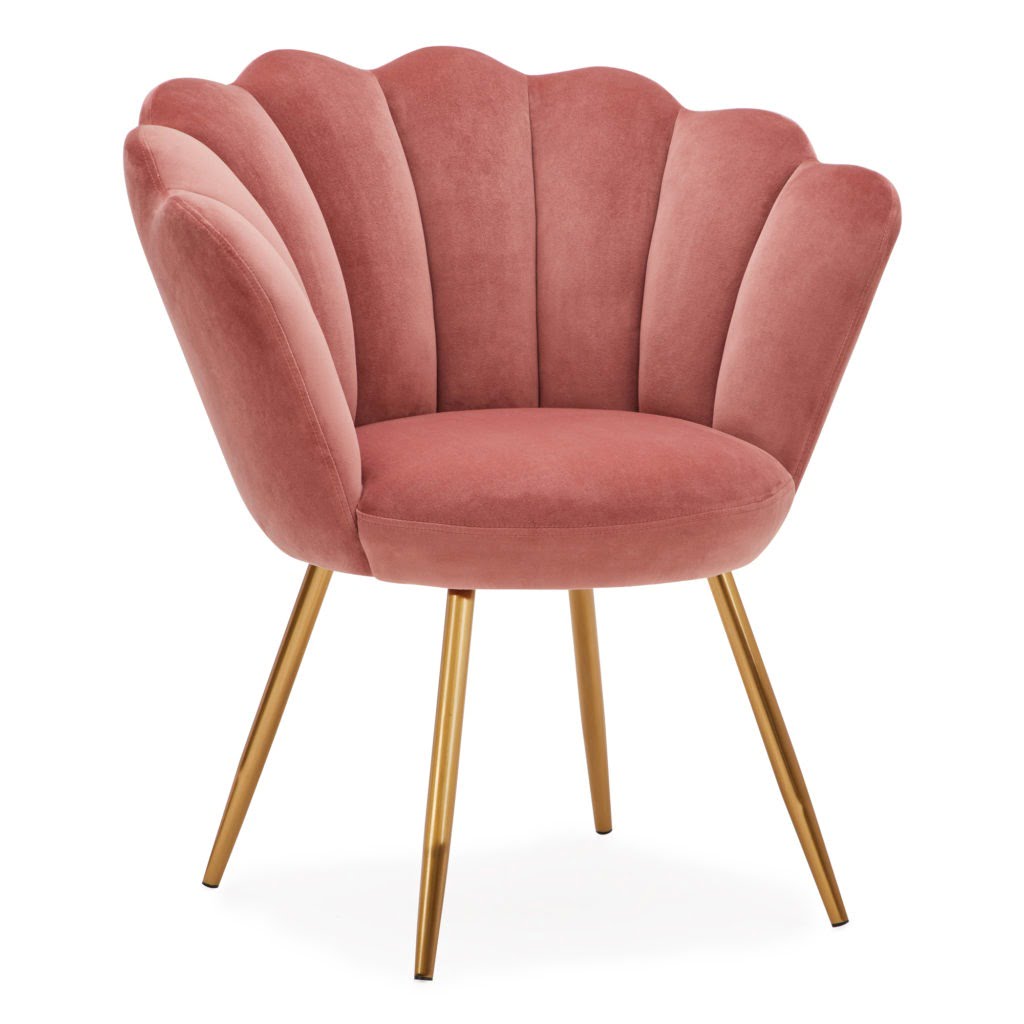 If you are looking for a chair that is very much in fashion – then say hello to Vivian. Inspired by the interiors trend for all things Art Deco, this chair is very fashion forward. It's scalloped, shell-like design is just peachy perfect.
And who doesn't adore the sweet rose colourway which will make your room look like it is blushing. I have my eye on this little number for my own bedroom!
WHICH ONE OF THESE 10 AWESOME ARMCHAIRS IS YOUR FAVE?
Let me know in the comment box below which chair (or chairs) you love the most. And if you love this round up post, let me know and I'll do some more.
Have a great day.
Maxine
** I was gifted my armchair by Dunelm with no obligation to post.